When you are a mom of two with not-that-big of an age difference, well… you need to let some things go. Like, letting go of trying to my amuse my hubby (he doesn't care about the taste) and kids (they only want dessert) with an elaborate meal.
But you know who cares about taste? I do – but not as much as about other things in my life. But I was able to finally find something that is a sure-fire way to satisfy both my tastebuds, and the hungry family – and just in 15 minutes (prep time). Here goes the recipe for the ultimate, hot, delicious, crispy but moist homemade lasagna (or lasagne?) in a toaster oven.
Honestly, this is as good as any other more complicated lasagna recipe that I've ever tried. Key to doing this was the Barilla no-boil lasagna noodles and some Rao's homemade tomato sauce. Barilla no-boil lasagna noodles are fabulous. It is the only dried pasta on the market that gives you the tender mouth sensation of fresh homemade noodles. Plus they taste better because of absorbing sauce – not water. In terms of Rao's – you can never go wrong with them. I know, they can be pricey – but I assure you, if you try it you will know the difference, and never go back to something like Prego.
Serving size
This serves four.
Ingredients
For a 9″ square pan:
1 egg,
8 oz. ricotta,
Parmesan, grated
16 oz. Rao's tomato sauce (I went with Basil for extra taste)
12 oz. full fat mozzarella (Trader Joe's is excellent for the price, but make sure to go for the full fat)
Directions
Pre-heat toaster oven. Oil the pan.
Layer in the following order and repeat until the pan is full: sauce, noodles, ricotta mixed with the egg, mozzarella, parmesan, sauce.
Cover and bake. My baking time was hour-and-a-half.
Serve with green salad with vinaigrette, kalamata olives, and garlic bread.
Thank me later.
See you next time!
G.
PS. Here's this recipe in an awesome downloadable booklet for you. Hope you like it: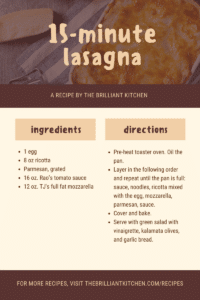 Check out my other recipes as well!
---
Related Posts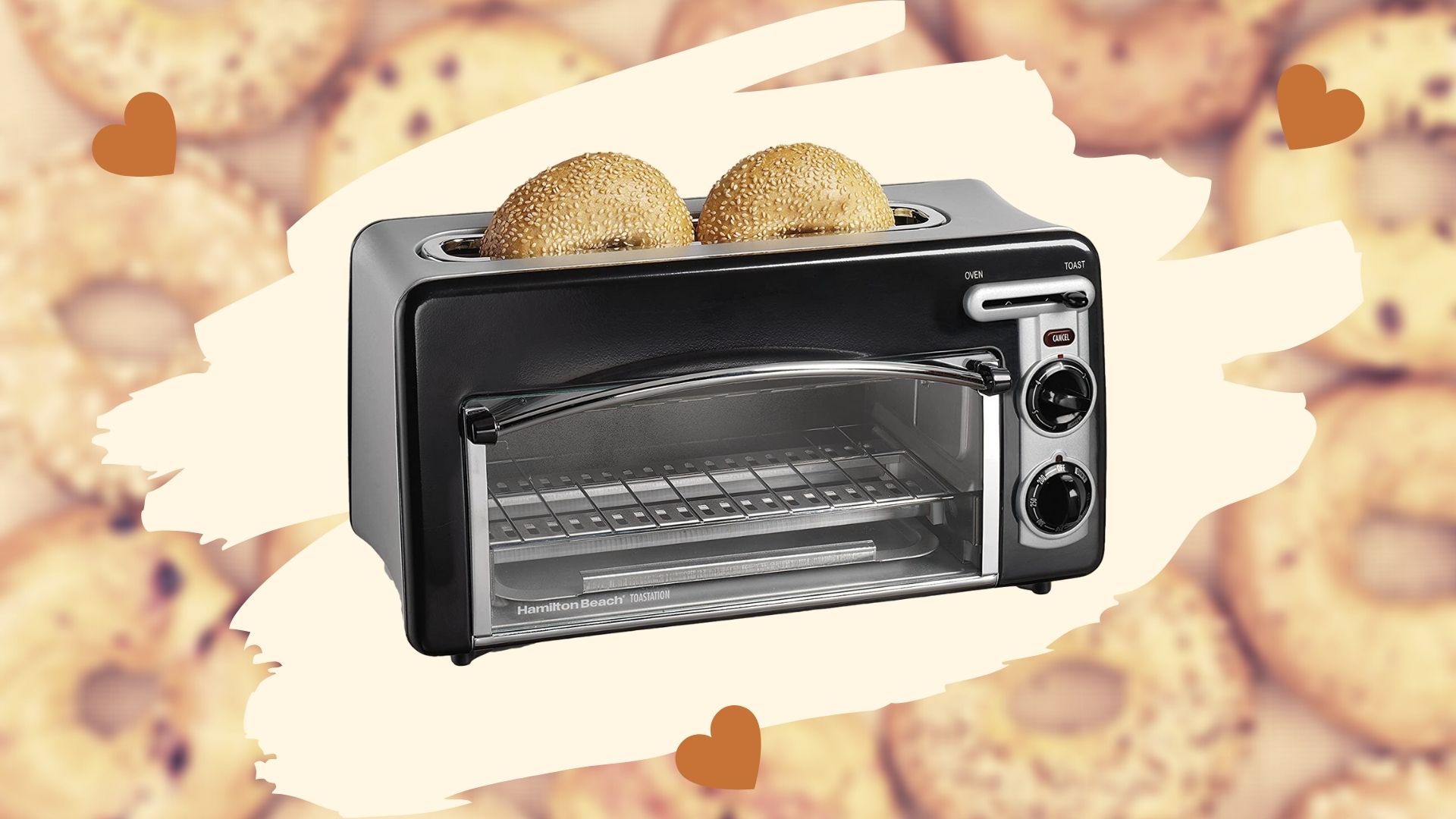 I love toaster ovens, they are efficient, easy to use, and can handle a wide variety of different recipes or cooking situations. From pizza to chicken nuggets, bagels to sourdough,…