I know – I love my toaster oven, too.
It can do a lot of things well – so well, in fact, that we argue that for most people they can replace the bigger oven altogether.
But what they can't do well is clean themselves (well technically that's not true – see below).
So what do you do to clean it?
Here are a few easy steps: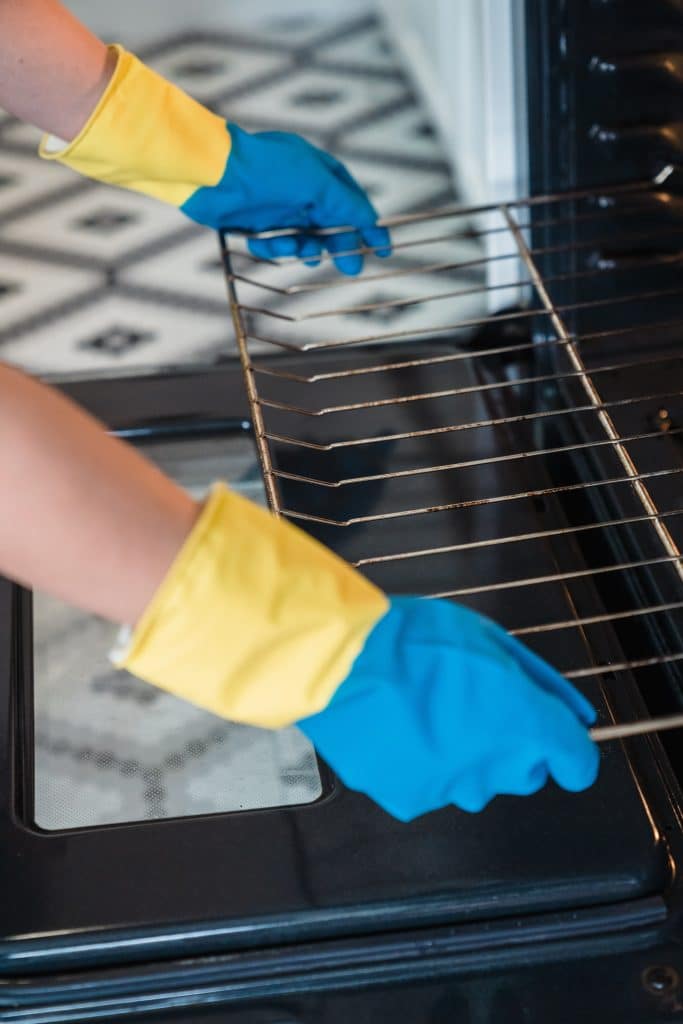 0. Make it clean itself
Yes, I did say a toaster oven won't clean itself, but most modern models actually can.
You need to at least try this: look for a self-cleaning mode, and if it's there,
TAKE IT OUTSIDE and then turn it on to self-cleaning mode.
When it's done, wipe away the ashes with some steel wool and a fiber cloth or a Dobie.
1. Unplug your toaster oven
It seems self-evident, but you would be amazed at how many times we have started cleaning something – only to find out that we forgot to unplug the thing.
Seriously, if you don't want to risk electrocution – make sure the oven is unplugged.
And even though some recommend just soaking the whole thing in boiling water, make sure there is no liquid on the heating elements.
2. Take it apart
Put the oven on a sheet of newspaper to catch any crumbs and then take it apart – it should be pretty easy.
Usually there is a metal tray, rack and lower crumb tray.
3. Clean the parts
You can put the metal tray, rack and lower crumb tray away along with other dishes in the dishwasher, or in the sink using the good old dish soap and sponge.
Pro tip: if there are pesky grease stains that just won't come off, douse them with scalding water and leave them in the sink overnight.
Then, use the same dish soap and sponge to clean up the interior.
Apply steel wool where necessary, but if you do, watch out against damaging the enamel or non-stick surfaces.
In terms of chemicals: some people prefer Easy Off, Simple Green or some other kind of cleaning liquid.
If you choose to do that, don't forget to rinse everything off not to leave any chemical residue.
Personally, I prefer the good old mix of baking soda, dish soap and just enough water to make a paste – and then go at it.
More work but better safe than sorry IMO.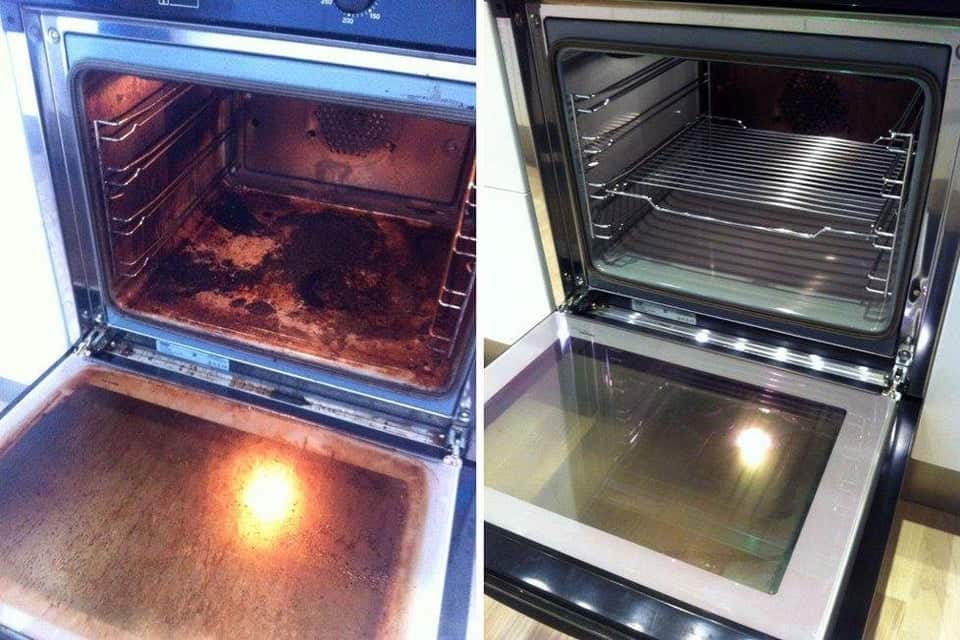 4. Use it again!
That's it – go back to using your baby again!
Here's a great 15-minute lasagna recipe to get you started.
See you next time!
G.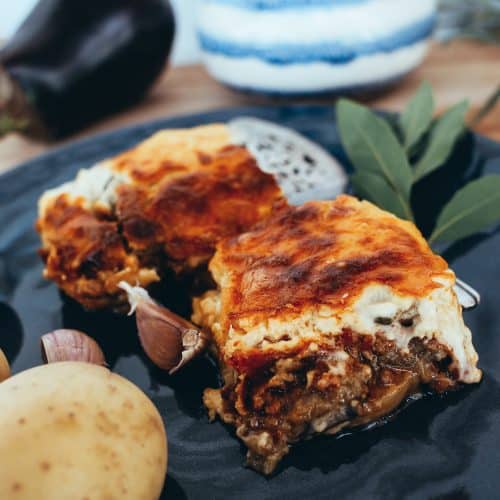 The Ultimate 15-minute Toaster Oven Lasagna
All you need is 15 minutes, and voilà – your own homemade lasagna is ready!
Ingredients
1

egg

8

oz.

ricotta

Parmesan

grated

16

oz.

tomato sauce

I went with Basil for extra taste

12

oz.

mozzarella

full fat
Instructions
Pre-heat toaster oven.

Oil the pan.

Layer in the following order and repeat until the pan is full: sauce, noodles, ricotta mixed with the egg, mozzarella, parmesan, sauce.

Cover and bake.

My baking time was hour-and-a-half.

Serve with green salad with vinaigrette, kalamata olives, and garlic bread.

Thank me later.
Video
Nutrition
Calories:
397
kcal
Carbohydrates:
10
g
Protein:
28
g
Fat:
28
g
Saturated Fat:
16
g
Polyunsaturated Fat:
1
g
Monounsaturated Fat:
8
g
Trans Fat:
0.01
g
Cholesterol:
137
mg
Sodium:
1134
mg
Potassium:
476
mg
Fiber:
2
g
Sugar:
5
g
Vitamin A:
1378
IU
Vitamin C:
8
mg
Calcium:
569
mg
Iron:
2
mg
---