Check out my guide to the various Breville Toaster Oven models on the market today!
No, seriously – nobody pays me to choose a Breville toaster oven over, say, a Cusiniart. Let me put up a small disclaimer why I love mine.
I am always dead set on being objective – for example, I haven't been a "life-long user" or die-hard fan of iPhone, but my husband got me one some day and I grew fond of it over time. When people ask me about it though, I honestly tell them what I feel: all the pros and cons. And there are pros and cons to other brands, as well. At the end of the day, you just need to decide for yourself, which of the pros matter most and which of the cons you can live with.
In the case of Brevilles it's just hard to not sound like a shill. Out of every toaster oven I have used, if any one comes out like it's (almost) the complete package – it's a Breville. And it took five years of faithful daily roasting, baking and toasting to win me over.
5 reasons to recommend a Breville Toaster Oven
This is not just me, as I'm sure you'll see for yourself. In no particular order:
Authority. Breville has been around for a long time. And for many years now they have been known to be the Lamborghinis of toaster ovens. That says something.
Longevity. Mine has held together for a while now without a hiccup, and I know a few people that had Brevilles for many years in a row. No wonder it is the toaster oven of choice in the Buy It For Life sub on Reddit. Plus, if it ever does get broken, they have amazing customer service. I heard stories of how they went above and beyond to fix even out of warranty appliances, or made them available to be repaired locally for cheap.
Versatility. I would vouch for one with an air fryer, but even if you don't have one with it, it can still cook, re-heat and do a lot of other amazing things to your food – so much so that between my Breville and a microwave I found myself never actually using my wall oven.
Ease of use. This one is not unique. Easy cooking is the whole point of a toaster oven, but – perhaps because of the Element IQ – my Breville is more a hands-off than the other ones I have tried.
Taste. No way around it, it just does a great job. The pie crust is more evenly brown, the lasagna is crunchy, the chicken is cooked through but juicy. It's just good food, man.
The downside
What is the catch then? Well, it is pricey. Sometimes people think that simply because I own a $350 toaster oven, that I'm swimming in cash and/or don't know how to cook on a budget. I know how it may seem like that if you don't know me that well, but I honestly think that it's worth every penny, and if I suddenly had to buy a new one, I would not hesitate for a second.
Now, I would hesitate to call it a 'con' per se, I think it's just a case of getting what you pay for – even if people call you fancy. Though honestly, sometimes it frustrates me to no end. People spend upwards a thousand dollars on a smartphone, but many times when we have guests in my kitchen for the first time, I have to explain the Breville…
Non-fancy alternatives
Friends ask me: do you really need to splurge on a Breville? And I tell them, no. If I were you, I would make every effort to do so, but you don't need to. Many people are happy with a Oster or a Black&Decker.
Room for discussion
Here is where you guys can step in: I am not big on being brand-exclusive, so I would be happy to dethrone my Breville. At this point I can't do so in good faith, but I would be happy to listen to your experience and try out something else. There are a couple that seem promising.
In any case, I hope I was helpful. Let me know in the comments!
Love,
G.
---
Want a free sample of my latest toaster oven recipe eBook?
Subscribe to get a few pages ❤️
---
Related Posts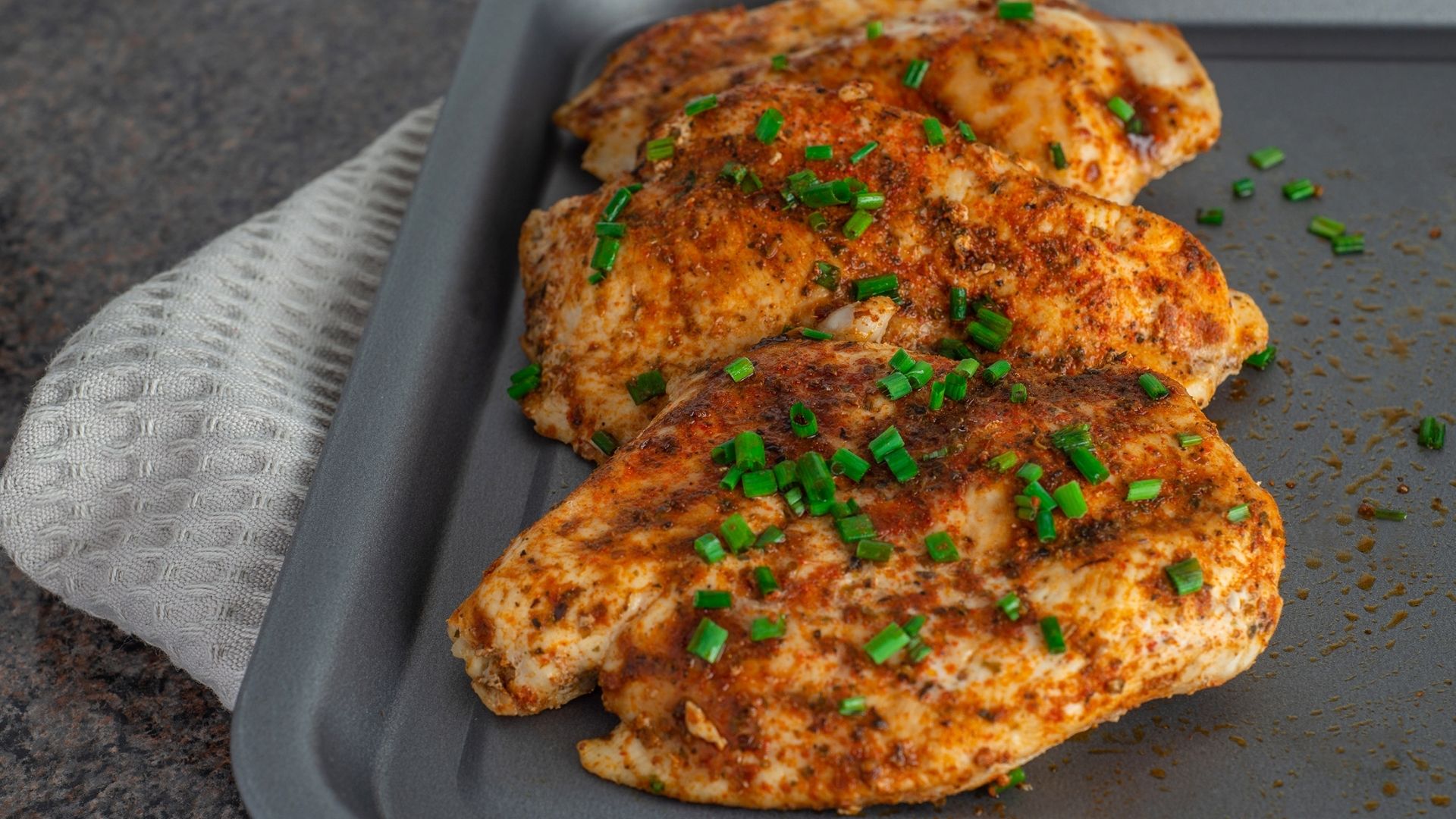 This is my go-to recipe on baking chicken breasts in a toaster oven. It's actually very easy to ensure they're juicy, tender and flavorful every time! Find out how.