Salmon baked in a toaster oven is sort of a secret weapon of mine: it is a delicate and interesting dish that is very controllable because of the way a toaster oven cooks. That means you can cook salmon to tender perfection every time.
This recipe is pretty easy and fast, you can manage it in under 15 minutes. This serves two but can easily be scaled up or down.
Ingredients
Salmon Fillet (2 belly fillets = 450g)
Garlic (9 cloves = 3/4 bulb)
Coriander Seed Powder
2 tsp olive oil
2 tbsp fresh dill
Salt & pepper to taste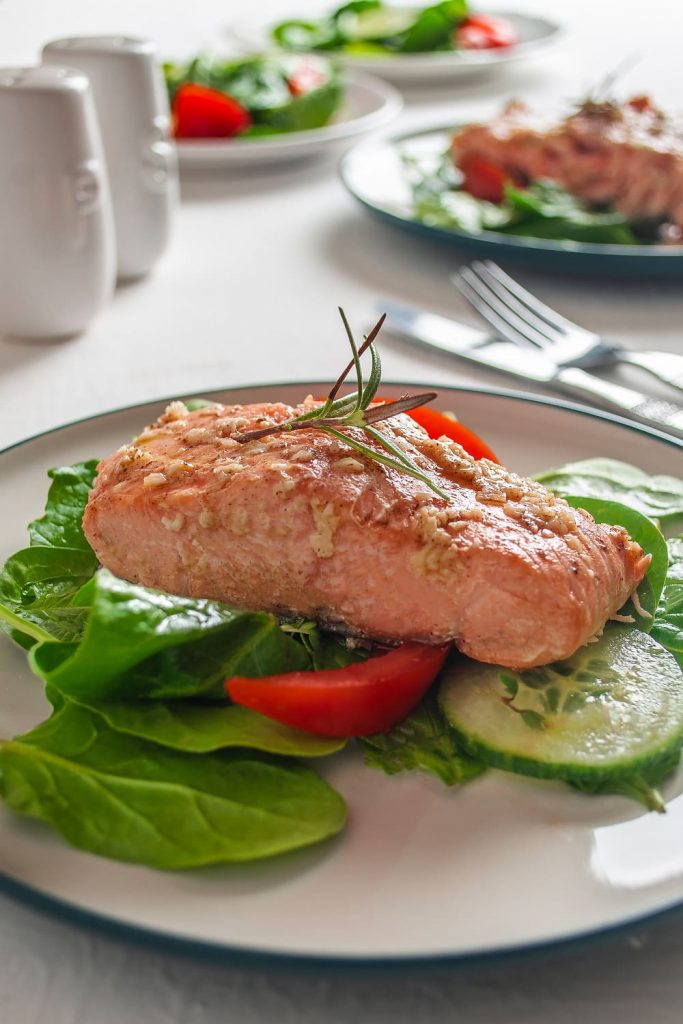 Instructions
Preheat toaster oven on the Broil setting.
Rinse salmon fillets and dry with a paper towel.
Place the fillet on a Silpat or a piece of aluminum foil and brush each side with olive oil.
Sprinkle with salt and pepper on each side, then cover with crushed garlic and sprinkle with coriander seed powder and dill.
Place the salmon in the toaster oven and broil for 7-10 minutes. If you use foil then don't close it. Check for doneness by flaking with a fork or knife: it should flake off easily when done.
Serve with fresh lemon juice, rice/potatoes and vegetables.
I hope you like the recipe. Let me know on social media!
Love,
G.
---