Oatmeal is a staple food that many people eat every morning.
It's easy to prepare, has numerous health benefits, and it tastes delicious.
There are several different types of oatmeal on store shelves.
Each one differs because of how they are processed and what nutrients they contain.
This article will help you find out more information about oatmeal.
You will learn all you need to know about this versatile grain.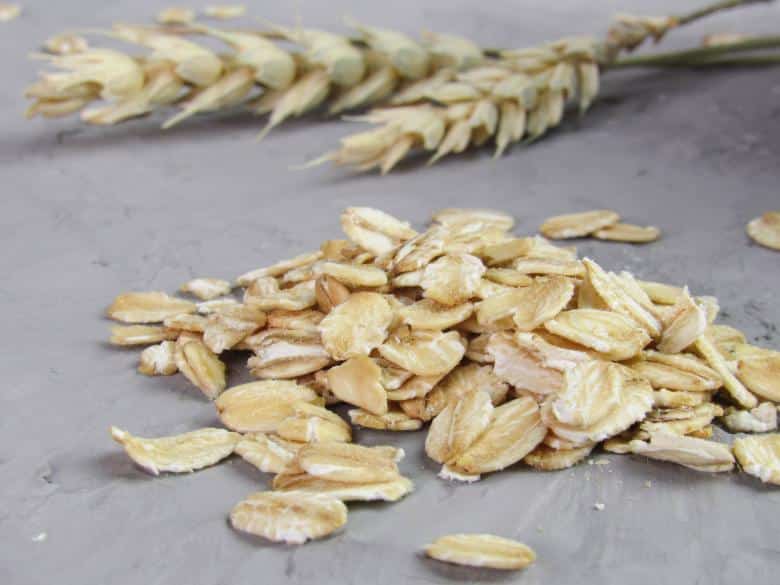 What are the different types of oatmeal?
Three main kinds of oat products exist today: Quick oats, rolled oats, and steel-cut oats.
These are the only varieties of oatmeal sold at the grocery store.
However, there are still plenty of ways to get your oatmeal fix.
Steel-cut oats (also referred to as Scotch oats) – This type of oatmeal is made from whole oats that have not been crushed or ground. The outer layer of these oats remains intact and makes for a chewy texture.
Rolled oats – This variety of oatmeal comes from medium-sized pieces of oats that have been steamed. The pieces may vary in size but they are usually smaller than those found in rolled oats. This variety of oatmeal is often eaten with milk, cream, or yogurt.
Quick oats – This is the most common kind of oatmeal sold in supermarkets. It is finely milled and ready to be cooked quickly. Quick oats are considered by many as an excellent healthy choice. They are also the most convenient way to consume oatmeal. People who want to enjoy the taste of oatmeal without having to spend much time preparing it can use quick oats instead of the other two varieties.
The benefits of oatmeal
In addition to being a very tasty meal, oatmeal is a great source of vitamins, minerals, fiber, and protein.
All of these components make oatmeal beneficial for our bodies and minds.
If you add just a little extra to your diet each day, you could reap all the following benefits:
Lower cholesterol levels
Reduce belly fat
Improve blood sugar control
Control hunger pangs
Strengthen bones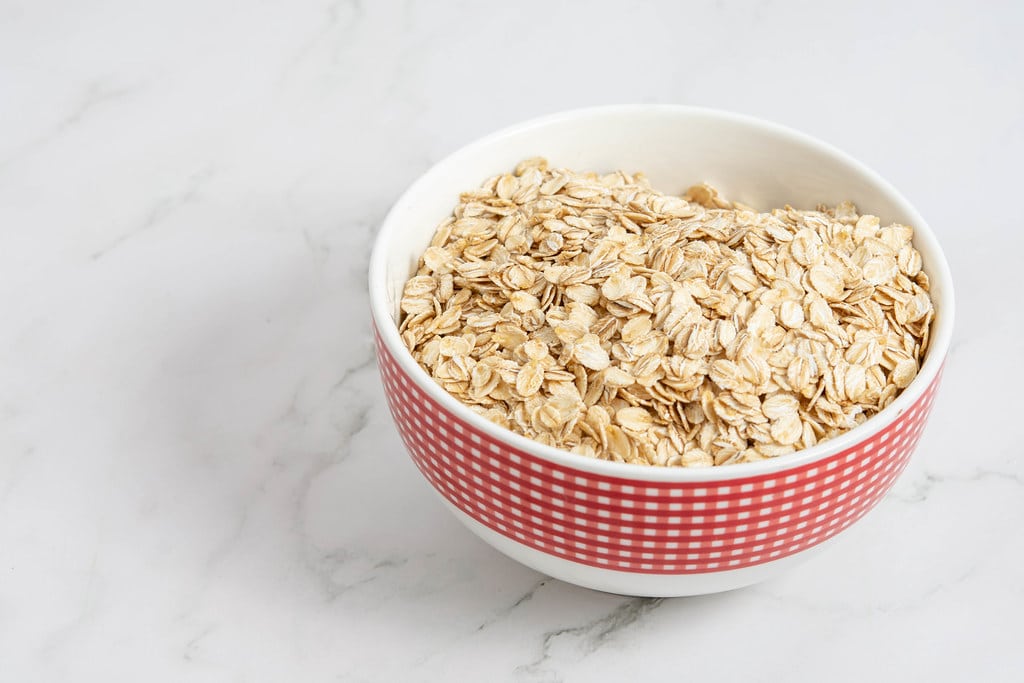 What are the benefits of oatmeal?
Many studies have shown that eating oatmeal regularly can lead to healthier weight loss.
A study published in the Journal of Nutrition in 2008 concluded that adding oatmeal to your daily diet can reduce your risk of dying from heart disease as well as stroke.
Other research suggests that people who eat oatmeal tend to weigh less than those who don't.
You can get many of the same health benefits from any of the other oatmeal varieties mentioned above.
In fact, they are easier to digest and absorb compared to quick oats.
That means oatmeal can benefit people with digestive problems such as Crohn's disease or celiac disease.
Another good reason to include oatmeal in your diet is to boost the immune system.
A 2013 review published in the journal Nutrition & Metabolism revealed that oatmeal consumption was linked to improvements in insulin sensitivity, which helps prevent diabetes.
How can oatmeal be used in recipes?
Cooked oatmeal is versatile and can be used in place of regular rice, couscous, quinoa, bulgur wheat, and other grains.
You can even substitute oatmeal for pasta and potatoes in your favorite recipes.
When you use oatmeal in a recipe, it absorbs flavor better and gives your dish a thicker consistency.
Try using oatmeal in place of breadcrumbs when making meatloaf, biscuits, or muffins.
Add just a small amount to increase the fiber content in your dishes.
Here are some examples of what you can do with oatmeal:
Make hearty oatmeal cookies or bars
Top roasted vegetables with oatmeal
Add a generous helping of oatmeal to your smoothies
Serve up homemade oatmeal pancakes
Bake oatmeal muffins
Prepare oatmeal pudding or custard
Use oatmeal instead of nuts in granola
What are some interesting facts about oatmeal?
Here are some fun facts about oatmeal:
In the United States, it is estimated that around half of all Americans over the age of 18 eat oats at least once per week. One hundred million pounds of oats are produced annually in the U.S.
Oats were first cultivated in China around 6,000 BC.
The word "oats" is derived from the Old English word "aht."
Oats are rich in beta carotene, thiamin, niacin, vitamin B6, folate, magnesium, zinc, iron, potassium, phosphorus, copper, manganese, and selenium.
How does oatmeal compare to other breakfast cereals?
Although oats are high in fiber, they are not the best cereal for people looking to lose weight.
Oats contain carbohydrates, and since carbs stimulate appetite, they may cause overeating later in the day.
For example, if you eat five cups of oatmeal for breakfast, it would provide you with 24 grams of carbohydrate.
Compare this with the 16 grams of carbohydrate provided by a bowl of Frosted Mini Wheats, and you see that oatmeal contains more calories per serving than the mini-wheats.
This is why oatmeal is not recommended for those trying to maintain their weight.
What is the history of oatmeal?
Oats have been consumed for thousands of years.
Ancient Egyptians used them as medicine and food.
They were known to be nutritious for growing children and pregnant women.
Oats were one of the few crops grown during the Egyptian Empire.
In the Middle Ages, monks ate oats as part of their meals.
During these times, they believed that eating oats helped keep them awake so they could spend more time praying.
Eventually, monks spread the idea of oats being good for people throughout Europe.
In the early 1900s, oatmeal became popular in America.
It was served in restaurants and sold in stores.
What are some of the different brands of oatmeal?
If you want to buy oatmeal at the supermarket, you will find many different varieties available.
Some oatmeal products come from mills while others are packaged and sold directly to consumers.
Below is a list of some of the most common kinds of oatmeal:
Instant oatmeal – This is the most common form of oatmeal sold in supermarkets. It includes all-purpose flour and water and is heated until it thickens.
Old fashioned oats – These oatmeal flakes are made from steel-cut oats that have not been processed. The whole pieces of the oat remain intact.
Rolled oats – This variety of oatmeal is made from large pieces of oats that have been steamed before being dried. Rolled oats can be used in cooking like any other type of oatmeal.
Steel cut oats – This is the least processed type of oatmeal. The steel-cut pieces of oats are cut into small bits before they are dried. Because of the way it is prepared, this type of oats takes longer to cook than other varieties.
Puffed oatmeal – This variety is made from steel-cut oats that are coated in cornstarch and then dehydrated.
What are some of the health benefits of oatmeal?
As we mentioned earlier, oatmeal is a good source of vitamins, minerals, and protein.
Many studies suggest that consuming oatmeal regularly can lower your risk of developing cardiovascular diseases and cancer.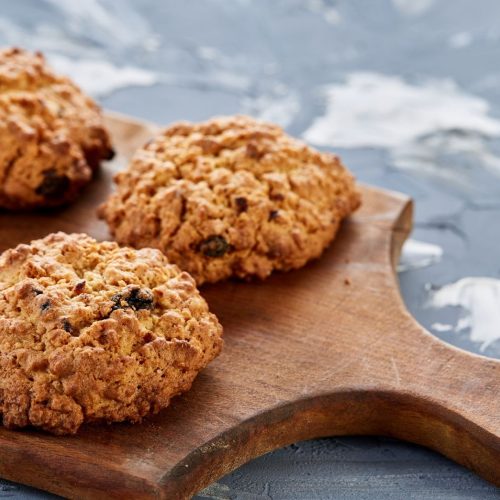 Oatmeal Raisin Cookies Baked in a Toaster Oven
Like the chocolate chip cookies, these freeze well. You can swap out raisins with chopped nuts or dried cranberries.
Instructions
ln a large bowl, cream butter and brown sugar until light and fluffy. Beat in egg and vanilla.

ln a separate bowl, combine flour, oats, baking soda, cinnamon and salt. Add to egg mixture along with raisins. Stir until ingredients are well mixed.

Drop 8 mounds of dough in 1 tbsp (15 mL) measures onto parchment-lined or lightly greased oven pan. Flatten slightly with back of a fork dipped in granulated sugar.

Bake on inverted bottom rack in preheated 350 °F (180 °С) toaster oven for 10 to 12 minutes, or until just firm to the touch. Turn pan halfway through baking time. Let cool on pan for 5 minutes before transferring to a rack. Refrigerate or freeze remaining dough or continue to bake batches until all dough is used.
Video
Nutrition
Calories:
61
kcal
Carbohydrates:
13
g
Protein:
1
g
Fat:
1
g
Saturated Fat:
1
g
Cholesterol:
11
mg
Sodium:
86
mg
Potassium:
68
mg
Fiber:
1
g
Sugar:
4
g
Vitamin A:
22
IU
Vitamin C:
1
mg
Calcium:
12
mg
Iron:
1
mg
---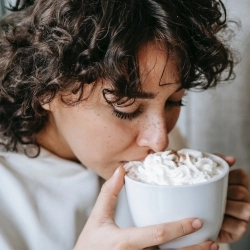 Latest posts by Grace Lambert
(see all)