These breakfast recipes will make your morning extra special!
From savory bacon and cheese to sweet orange cakes, these dishes will brighten your day with a touch of sweet and tang.
Breakfast is important for a reason.
It gives you an energy boost that you need in the morning.
It also gives you some time to yourself to do whatever it is you do on a typical weekday morning.
If you're looking for ideas for breakfast camping, don't worry.
I have you covered!
These breakfast dishes are nothing short of scrumptious.
These dishes will make your meal more than worth the time spent cooking them.
What are you waiting for? Get ready to cook up some tasty eats!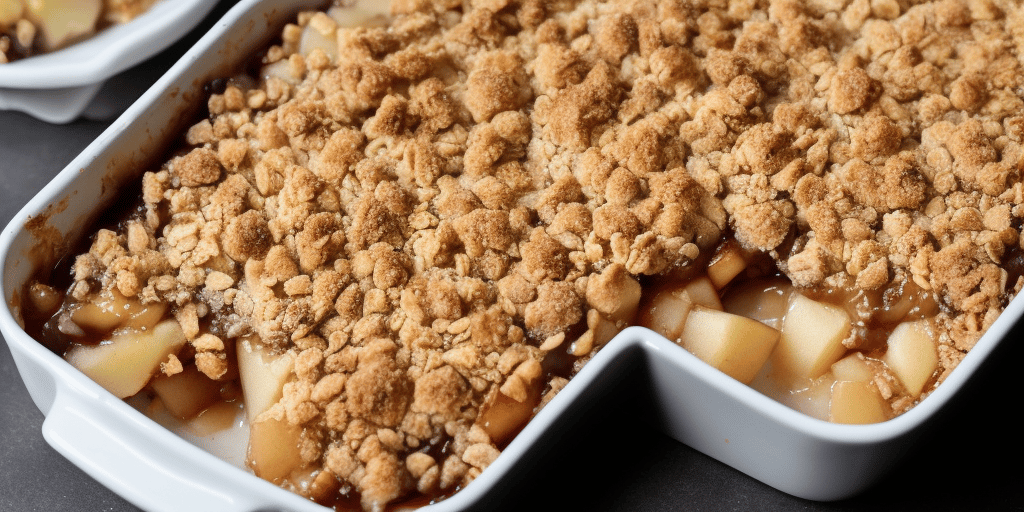 Looking for a camping-worthy breakfast burrito?
This recipe is perfect if you're on the run and need to pack something fast.
You'll use store-bought tortillas to make this simple dish, but they do take a little time.
So if you can prepare it ahead of time, you can dig in right after getting up.
These Dutch baby pancakes are great for breakfast, brunch, and the afternoon snack.
They're moist and tasty but not overly sweet.
Plus, they're a breeze to make!
If you have leftover waffles on hand, consider these as a side dish instead of plain old pancakes.
Or serve them with your favorite fruits and whipped cream.
This is the breakfast sandwich you've been searching for!
Loaded with ham, melted cheese, and veggies, this one-stop breakfast is every bit as satisfying as it sounds.
If you want to break the monotony of eggs and sausage in your camping trip, give this recipe a go.
Between the greasy cheese and savory ham, this sandwich will surely be your new go-to.
The freshness of herbs from the mayo add a delightful flavor that pairs perfectly with all those textures.
It doesn't get any better than a campfire morning on the trail with this delicious recipe at hand!
Camping or hiking? You can't go wrong with this recipe!
This oatmeal is hearty and filling, but it's also light and easy to make.
There aren't any preservatives or artificial ingredients in the mix.
It's just oats, water, salt, cinnamon, and a bit of honey.
I like mine with some dried cranberries for a sweet-n-spicy treat.
But if you want a more traditional taste, try adding some chocolate chips!
Sweet potato hash is the perfect way to sneak in some extra nutrients and get the base for your breakfast.
Skip the bacon and you'll get double the protein with this veggie-packed hash.
It's not high in fat but gets plenty of flavor from all those yummy spices.
Serve it with a dollop of sour cream or avocado for an extra boost of fiber, taste, and nutrition.
Either way, this will definitely be your go-to breakfast!
This breakfast sandwich is a must-make for anyone who likes to eat just about anything with bacon.
It's soft, fluffy, and filled with flavor.
Plus, the eggs give it such a lovely texture that falls right in line with your sweet tooth.
And if you want to amp up the flavors even more, use avocado instead of mayo.
It adds a creamy kick while providing plenty of healthy fats.
I don't know about you, but I love a good breakfast pizza.
And this recipe is the bomb!
With savory sausage and cheese on top of a soft, fluffy crust, it is so yummy that it even makes me want to eat more than one slice.
This recipe calls for garlic powder, but I think onion powder would also work just as well.
Serve with eggs or hash browns for a complete breakfast meal.
I love burritos.
I mean, how can you go wrong with filling them with beans, meat, and rice?
You can pretty much add anything you like to the mix and enjoy the same deliciousness.
But when it comes to camping, I prefer a little more variety.
That's why I love these burritos! The combination of fluffy quinoa topped with scrambled eggs gives this dish such a rich flavor.
Top off your breakfast meal by serving them over some tortillas or avocado slices for an added crunch.
If you hate mornings, then this is the breakfast hash for you.
It's creamy, dreamy, and a complete meal in one bowl.
You can have it for lunch or dinner.
This breakfast hash is loaded with bacon and eggs.
It has onions, spinach, and bell peppers for texture and color.
Serve it with toast or croissant to keep it from getting soggy in the middle.
French toast is probably the best breakfast option for most people.
It's thick and flavorful, and it's so easy to make.
Buttery bread, cinnamon sugar, eggs – it doesn't get much better than this.
So if you want to up your game and make something new with your breakfast in a mug, try this recipe!
It has everything you love about French toast – cinnamon sugar, buttery bread, and warm eggs.
And that extra touch of sweetness from the maple syrup? So nice!
These foil packets are a tasty morning option that's perfect for camping, tailgating, or even as an after-school snack.
You can mix and match the ingredients to suit your tastes.
Be sure you have a good strong coffee on hand because this recipe needs it.
If you want something more filling, consider adding some of those cheese cubes from earlier!
If you're looking for a quick breakfast that's also nutritious, this campfire porridge is just the ticket.
Featuring oats, rice, and millet, it's gluten-free and very filling.
Plus, it has a sweet cinnamon kick from the honey and maple syrup.
It makes a fantastic nighttime treat or morning fuel to keep you going until lunch.
If you're a fan of bread on a stick, you'll have to give this recipe a try.
Its sticky, sugary coating is just what you need when the weather starts getting cooler.
The bodacious taste of cinnamon and nutmeg will make your mouth water.
But then again, so will the sweet and salty caramelized sugars on top.
This recipe doesn't just make some delicious dessert-like bread sticks; it also makes them great for dipping into hot chocolate!
Orange cakes are one of my favorite summer recipes.
And this recipe is a fantastic addition to your menu.
These orange cakes are fluffy and light, with a sweet citrusy flavor that's sure to please even the pickiest eaters.
Plus, they're completely customizable.
You can chop up fruits or add in any flavors you like.
Just be sure to keep them away from the fire so that they don't burn!
I have to admit that I didn't know what to expect from these, but I was pleasantly surprised when they turned out so good, and not only that, but the whole recipe is incredibly simple.
You just need a few pantry staples and some cooking oil.
They're pretty dense, so be sure you beat the egg whites until you see bubbles.
I think these breakfast quesadillas are really the perfect way to start your day.
They're loaded with beans and eggs, but they're also super filling, so you won't be hungry when they're done.
How can it get any better than that?
The best part is that you can make them as small or as large as you like!
So if you have a little time, go for the smaller ones! If not, then go for the bigger ones.
Either way, I guarantee you won't be disappointed.
Cut open a bag of monkey bread and you'll see it looks like normal chocolate bread.
But the inside is a sticky, gooey mess.
It also has a secret – some kind of sticky cocoa mix.
It's so good that I don't even like to eat it at home! Once I get out on my own, though, I just grab a spoon and dig in.
You could leave it out if you want to make this for the kids (or yourself), but be warned: It may take about 10 minutes to put together!
If you've been to a muffin shop, chances are they have some amazing recipes mixed in with the usual orange and lemon stuff.
These potato-based muffins are said to be the secret ingredient for making baked goods so moist and delicious.
Take them out of their paper cases and dunk them into a bowl of warm milk.
Once they're soft, you can get to work on the streusel.
I like to make a batch of apple spice streusel first, then add it onto my muffins.
You can keep it simple or amp it up by adding some cinnamon and nutmeg.
Since I'm on a mission to stop eating eggs for breakfast, I decided to try this pie iron breakfast bake.
I don't have a pie iron, so I just made some muffin tins and lined them with parchment paper.
I cut them in half and filled each half with chocolate chips, bacon crumbles, and cheese.
Then it was time for the top-side!
I added a mix of chopped nuts and dried cranberries to make the cheesecake like finish.
Although you could add whatever you want to that cupcake liner, these ones look fantastic.
These egg cups are the perfect way to go camping with ham.
With a little bit of prep time, and minimal cooking, you'll have five delicious breakfast treats.
The main ingredient here is creamy ricotta cheese and mozzarella, but it's also got an amazing flavor from chili powder and paprika.
Once the eggs are cooked in the hot pan, they will set right up without any fuss.
So much easier than scrambling eggs on your own!
Want to make it to the next bug out? These recipes are a must-read.
From an easy chicken salad and bacon belly to a killer Spaghetti Squash, this list will get you through your week.
Whether you're on the go or just need something flavorful and full of protein, these are right up your alley.
Monkey bread is kinda like cinnamon rolls, only in crackers.
It's sweet and tender and has a wonderful, nutty flavor.
You can use any kind of bread you want here, but I suggest something soft like brioche or country bread.
Grated pecans are the perfect addition to give it some added crunch.
I like to add cinnamon sugar to mine before I serve.
But don't worry; that goes right into the crust!
Apple pie is the perfect fall dessert.
It's filling, warm, and incredibly comforting.
But it's just one of those desserts that everyone loves.
So why not make your apple pie a little more campfire friendly?
This recipe features crispy cinnamon apples with a simple vanilla glaze.
It's the perfect way to get the whole gang together and share some apple pie!
Sweet, sticky, and insanely delicious, donuts are the perfect afternoon snack for any time of day.
They're so good that you might have trouble resisting a second mouthful!
The key here is to use cinnamon sugar mix so that the outer edges get some ooey-gooey deliciousness.
But if you want it super simple, just leave it out.
I adore yogurt bowls.
They're a wonderful way to sneak lots of nutrients into your diet, and they're also super easy.
But what if I told you that these healthy yogurt bowls were more than just healthy?
Well, it's true!
These bowls are loaded with protein-rich ingredients like chickpeas and nuts, so you get all the benefits of a bowl of yummy nourishment.
And best of all, they take only 15 minutes to make!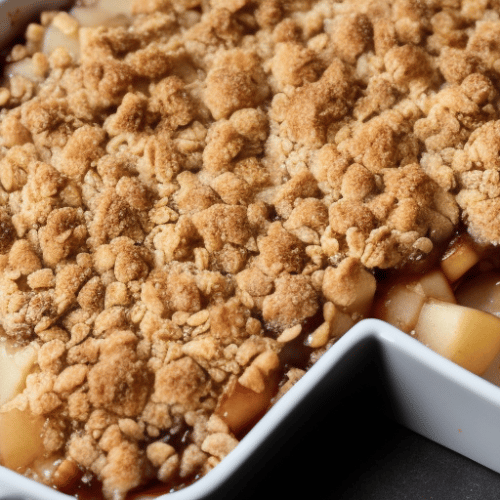 25 Simple Camping Breakfast Ideas
Fans of simple dessert recipes for campfire foil packages should try this one. We have foil packs of Campfire Apple Crisp, which are filled with granola, cinnamon, and luscious, juicy apples.
Ingredients
4

crisp sweet apples

cored and thinly sliced

1

tbsp

olive oil

3

tbsp

maple syrup

1

tsp

ground cinnamon

2/3

cup

granola
Instructions
Set the grill or campfire to medium heat.

Layout four squares of aluminum foil that have been cut.

Between the foil packages, distribute the apple slices.

Add a drizzle of maple syrup and olive oil.

Sprinkle the granola first, then the ground cinnamon.

The apple crisp foil packets should be sealed before being cooked over a grill or campfire.

Cook the apples to the desired tenderness for 15-20 minutes, turning them at least once during the cooking process.

Take out the Campfire Apple Crisp Foil Packets and serve them plain or with dairy-free ice cream, yogurt, or cream on top.
Video
Nutrition
Calories:
168
kcal
Carbohydrates:
24
g
Protein:
2
g
Fat:
7
g
Saturated Fat:
1
g
Polyunsaturated Fat:
1
g
Monounsaturated Fat:
4
g
Sodium:
8
mg
Potassium:
115
mg
Fiber:
1
g
Sugar:
13
g
Vitamin A:
1
IU
Vitamin C:
0.04
mg
Calcium:
39
mg
Iron:
1
mg
---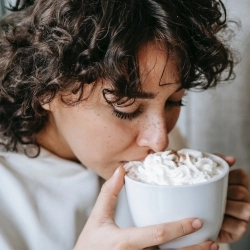 Latest posts by Grace Lambert
(see all)