These prosecco cocktails are a fantastic way to start your night!
These cocktails look and taste like any other drink you'd find at your local bar.
In fact, they're pretty darn close.
But with a touch of prosecco, they're something special.
Prosecco is a sparkling wine that has a slightly sweet flavor and a lovely floral aroma.
It works great as a mixer in these amazing cocktails, making them perfect for Valentine's Day and any other special occasion.
So if you're looking for a fun way to show your loved ones how much they mean, try one of these fantastic prosecco cocktails.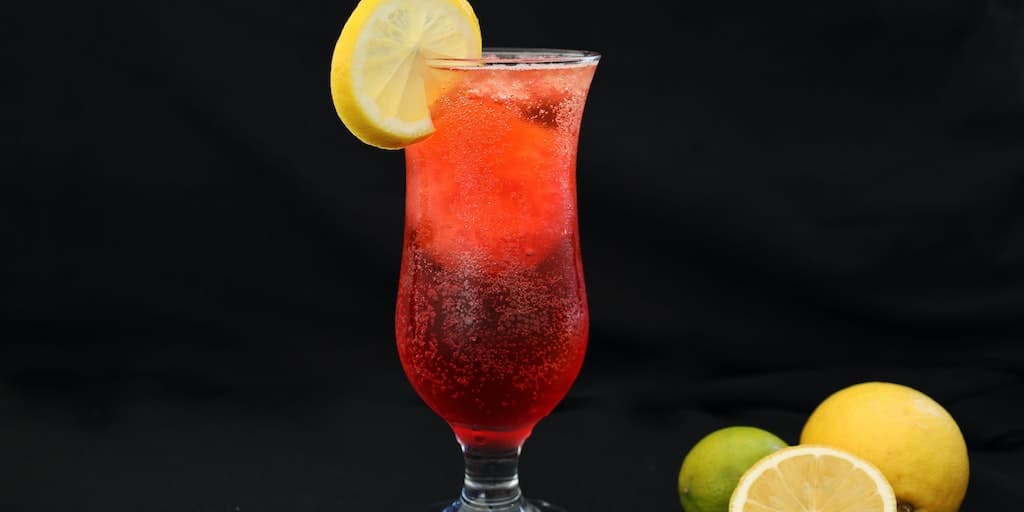 There's something about this raspberry prosecco cocktail that makes me feel all warm and fuzzy inside.
I can't explain it, but somehow, these two drinks perfectly compliment each other.
The fruity combination is just too good!
It's easy to make, so you can enjoy a glass of this tasty drink whenever the mood strikes.
This blackberry prosecco spritzer is the perfect summer drink for you!
It's a blend of sweet and tart flavors with just enough alcohol to make it fun.
The cranberry juice gives this cocktail a bright, fruity taste that pairs perfectly with the chocolatey Prosecco.
And while it's not too strong, there's just enough alcohol to give you a slightly buzz.
Together, they create an enticing combination that will keep your mind and body refreshed.
Aromatic lemon and ginger cocktails are like lemony sparkling wine slushies!
They have the same vibrant, fruity taste as your favorite wine, but with a more refreshing finish. They're light and easy to drink.
Tie them together with a slice of lemon or orange peel for an extra special taste.
Give your palate a treat with this cranberry and orange prosecco.
It's a light, crisp drink that has the same tartness as normal prosecco but is sweeter.
The flavors are bright and colorful, making it perfect for holidays or by the pool.
This recipe is simple to make, requiring just five ingredients.
Cranberries add refreshing sweetness and tanginess to the drink while oranges bring a citrusy undertone.
If you want to amp up these two flavors even more, add sparkling wine.
It makes all the difference in flavor and adds an extra hit of alcohol!
This cranberry aperol spritz is a beautiful, festive drink that doesn't require much effort and can be enjoyed any time of year.
It's made with cranberry juice and Aperol Spritz (a bitter Italian liqueur) that give it an almost "minty" flavor.
The result is a sweet, fruity drink that tastes like something you could enjoy on Christmas Day.
I recommend serving it in red wine glasses because they look so pretty.
It makes the drinks look more elegant than just pouring them straight from the bottle.
This cocktail combines the refreshing, floral notes of elderflower with gin and prosecco to create an elegant and delicious drink.
It's a simple way to add a bit of flare to your everyday cocktails.
What better way is there to enjoy the tartness of elderflowers than with a splash of gin and sweet, bubbly prosecco?
The combination is so stunning it looks like you took a sip out of an exotic glass.
And it tastes even more special!
I love a good boozy Limoncello, but it's just not my thing.
I prefer to stick with the classic lemonade.
However, this raspberry and prosecco version is super tasty and will take your taste buds to another level of deliciousness.
The sweet raspberries go so well with the tangy prosecco.
Plus, it's so easy!
Just mix together ingredients in a jar and let it sit for 2 weeks.
This is the perfect drink for a hot summer night.
It's sweet, fruity, and tastes like it came straight out of a margarita bar.
This cocktail isn't just sweet but also loads of booze.
I think you can taste the Prosecco in every sip.
Plus, it has coconut rum ice cubes!
It's pretty much dessert in a glass.
At the risk of sounding like a broken record, Prosecco is the drink of choice for most cocktail recipes.
It's extra-flavored and sweet, so it's perfect with drinks that are already fruity.
This recipe uses sweet tea and ginger beer to add some sweetness and flavors.
Add in lime juice from a lime wedge and a dash of Angostura bitters for a little kick.
If you don't have ginger beer on hand, you could substitute dry ginger ale instead.
I would recommend using regular soda as it has more flavor.
Let's get the ball rolling with this fun, easy-to-make cocktail recipe.
The simple ingredients and a little time will make your next party a fiesta!
Use your favorite brand of prosecco for this fruity drink.
It tastes great on its own or mixed into a glass of orange juice.
It's perfect for celebrating autumnal days at home or on the patio in summertime style.
Prosecco is my go-to drink at home.
From the bubbles and citrusy flavor to the refreshing pink color, it's hard not to love this bubbly beverage.
While this recipe uses lemon vodka, you can use any vodka you like.
Just be sure it's high in alcohol so it doesn't burn.
Garnish your glass with a slice of lemon and serve!
This lavender lemonade prosecco cocktail is so refreshing and just what you need to cool down in the summer sun.
The citrusy taste of the prosecco pairs well with the rich sweetness of the lemonade.
It creates a perfect harmony between sweet and tart that will leave you with a mellow buzz.
With this recipe, you'll have an easy way to get your daily dose of caffeine without feeling too guilty about it.
This simple Bellini is the perfect summer cocktail.
It's just like a Bellini, minus the vodka.
Instead, you'll make it with Chambord wine and orange juice.
The flavors are perfectly balanced; there's no sweet or bitter notes to overpower the rest of the cocktail.
This wonderful drink is perfect for sipping on a hot day or when you want something light and refreshing.
This fruity cocktail is perfect for spring and summer celebrations.
It's a light, refreshing drink that can be enjoyed during the warmer months.
Prosecco gives this cocktail a honey flavor, while pomegranate seeds give it a natural sweetness.
The combination of sweet and tart flavors makes for one unique and delicious drink.
Best of all, you can make this beautiful cocktail when you don't have a lot of time to prepare something special.
Start your day off with a sparkling pear and ginger cocktail.
The tart pears are the perfect complement to the warm, spicy ginger.
I love how it has all these flavors working together!
Plus, it's super easy to make.
And yes, those pears are shockingly sweet.
But they have so much flavor!
To get that bright green color, you'll also need corn syrup and brown sugar.
It takes a little time to make (around 30 minutes), but once it's done, you can serve it right away or let it sit in the fridge for at least 4 hours before serving.
Spritz is a cold and refreshing cocktail that's served in many pubs.
It's made with amaro (Italian for bitter), soda, and lemon juice.
This recipe calls for mannitol, which is a sugar substitute.
While it can be used in any cocktail, this one is especially good to use because of its sweet taste.
I like it on the sweeter side, but you can also use honey or maple syrup if you prefer something sweeter.
This cocktail is a refreshing blend of white and sparkling wines, pineapple juice, coconut water, fresh mint leaves, and lime wedges.
It's the perfect combination of flavors to make you feel like you just came from vacation.
If you want something more tropical, try adding some mangoes or papaya slices.
If you're feeling a little daring, try making this French 75 with Cognac.
The flavors of the cognac are so strong that I wish it was a bit more complex.
But the buttery brown sugar and maple syrup are so good together, I can't help but love it.
Combined with the bourbon, it makes this one of my all-time favorite cocktails!
If you love Negronis more than cocktails, this is the dish for you.
It's a creamy, sweet drink with a kick of bitter flavor.
The most important step in making it is to get the ice cold.
While it's not technically "cold-brewed," it does need to be chilled in an ice bath overnight.
After that, all you have to do is stir in some salty bitters and fruit juices or spirits (I like white wine).
This is a fun, easy-to-make summer brunch punch.
There are so many fruity flavors here.
The pineapple juice and lime juice are both super strong.
They're balanced with the sweetness of the apples and berries.
You'll make this with Prosecco, Sprite, lemonade mix, pineapple juice concentrate, grapefruit juice concentrate (for color), and water.
It takes just 10 minutes to make. It also requires minimal ingredients – about four servings for six people – so it's a good idea to have some extras on hand.
The Bellini is the ultimate summer cocktail.
The flavors of peach, vanilla, and champagne get to work on your tongue in just minutes.
This recipe uses fresh strawberries for a juicy pop of flavor.
It's sweet, fruity, and incredibly refreshing.
I like to top mine with a drizzle of gorgonzola cheese or even a slice of fresh pineapple.
Either way, it's perfect!
This blackberry ginger prosecco cocktail is for the cocktails lovers out there.
It's a sweet, citrusy drink that has a bit of spice.
Plus, it looks like something out of a fancy restaurant!
It also tastes just as good as it looks. It has a beautiful purple hue and a hint of sweetness from the blackberries.
But its star is its mouthwatering flavor.
It's so refreshing and delicious that you won't even care if the color goes away after one sip.
This cherry bakewell cocktail is the perfect way to celebrate the season.
It's a sweet, bubbly, and refreshing drink that'll make your taste buds dance.
The cherry flavor is bold, but not overpowering, and it's topped with a touch of Prosecco for an enhanced balance.
So if you're looking for something light and fruity to enjoy during this summertime, look no further than this recipe!
This grapefruit cocktail is a pretty sight.
The bright pink color just screams summer, and it's sweet, tart, and super refreshing.
You won't need to be an expert on cocktails to make this one.
It's so easy that you can whip it up in less than 20 minutes.
Simply pour the juice into a shaker and add soda water, orange liqueur, lime juice, grapefruit segments, mint leaves, and ice.
It only takes about 10 minutes for everything to chill and for the garnish to be ready.
The ruby and rosemary prosecco cocktail is an elegant, floral drink that's perfect for summer.
It features ruby wine and rosemary saltines that make it taste light, crisp, and sweet.
It has a wonderful depth of flavor from the herbs.
Plus, it looks great – a lovely pink color with red roses on top.
You can serve this at any event you have or even just by yourself.
It's a fun drink to enjoy on its own or as part of a summer dinner party.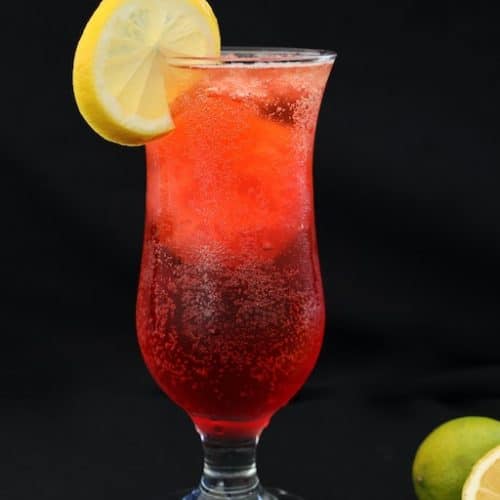 25 Yummy Prosecco Cocktail Recipes
As the availability of summer fruits winds down, these Plum Prosecco cocktails are an ideal choice for a farewell drink.
Ingredients
4

plums

ripened

1

Prosecco

1

cup

sugar

1

cup

water

sage

to use as a garnish
Instructions
Thinly cut your plums into slices, and set aside the core to use for the syrup.

In a small saucepan, mix the plum cores with sugar and water, and cook over medium heat until the sugar dissolves completely.

Let it simmer on low for 10 minutes, and then strain the mixture into a glass jar.

To make the cocktail, put 1 teaspoon of the plum syrup and four slices of plum into your champagne flutes.

Fill the remaining space with Prosecco, and add sage as a garnish.

Your cocktail is now ready to be enjoyed!
Video
Nutrition
Calories:
297
kcal
Carbohydrates:
76
g
Protein:
1
g
Fat:
0.5
g
Saturated Fat:
0.01
g
Polyunsaturated Fat:
0.04
g
Monounsaturated Fat:
0.1
g
Sodium:
5
mg
Potassium:
139
mg
Fiber:
1
g
Sugar:
75
g
Vitamin A:
304
IU
Vitamin C:
8
mg
Calcium:
8
mg
Iron:
0.2
mg
---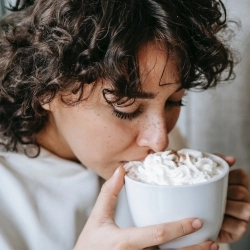 Latest posts by Grace Lambert
(see all)