In this post, I list various kinds of food that begin with the letter Z.
See the whole food dictionary!
Za'atar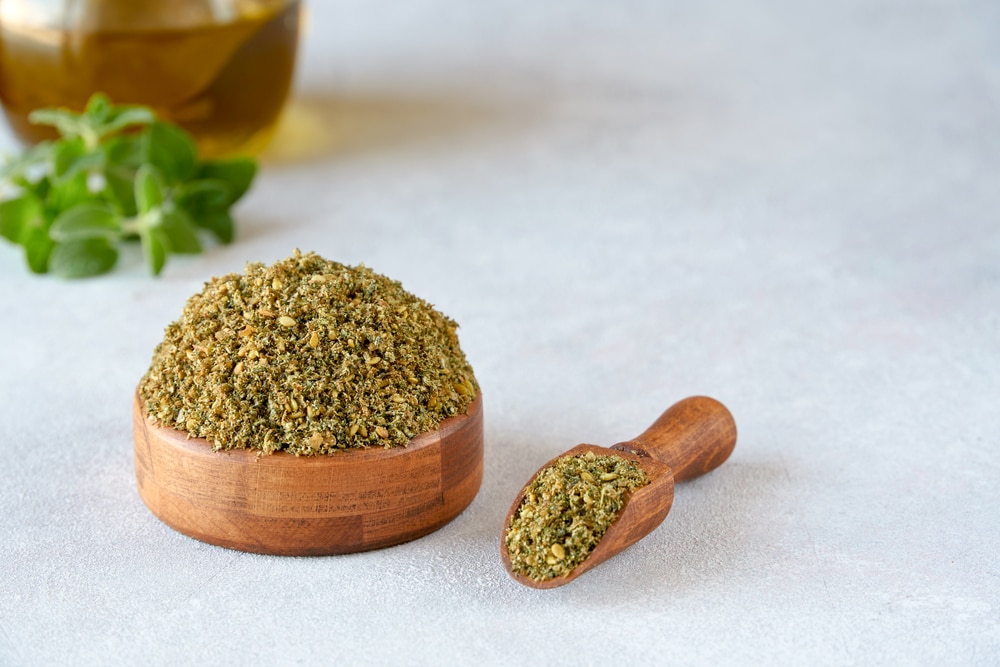 Middle Eastern herb mixture made of sesame seeds, thyme, salt, and sumac.
It is used as a condiment in meat, bread, or vegetables.
It is often mixed with olive oil and spread on pita bread or added to hummus.
Zabaglione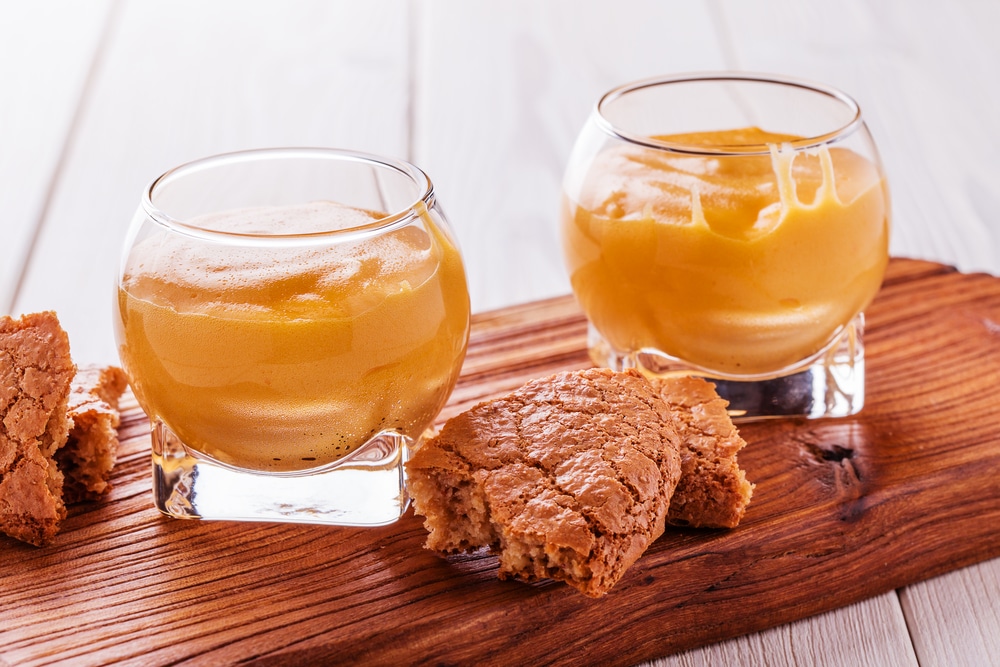 Light and creamy dessert made of egg yolks, wine, and sugar.
The ingredients are mixed over low heat until foamy and custard-like.
Zabaglione is a traditional Italian specialty.
Zakuski
Hot and cold meals served with drinks in a form of an appetizer.
Traditionally, the food is combined with vodka shots.
There is a variety of dishes that are served as zakuski, including vegetables, salads, meat, fish, pastries, eggs, and sandwiches.
Zakuski originated in Russia, but it can also be found in the cuisines of other Eastern European countries.
Zelnik
A dish composed of thin layers of dough filled with a mixture of soft white cheese, eggs, spinach, and leeks.
It can include a variety of ingredients.
Zelnik is baked in a round baking tray and served warm or cold, usually with yogurt.
This dish is traditionally prepared in the Balkans, often associated with North Macedonian cuisine.
Zampone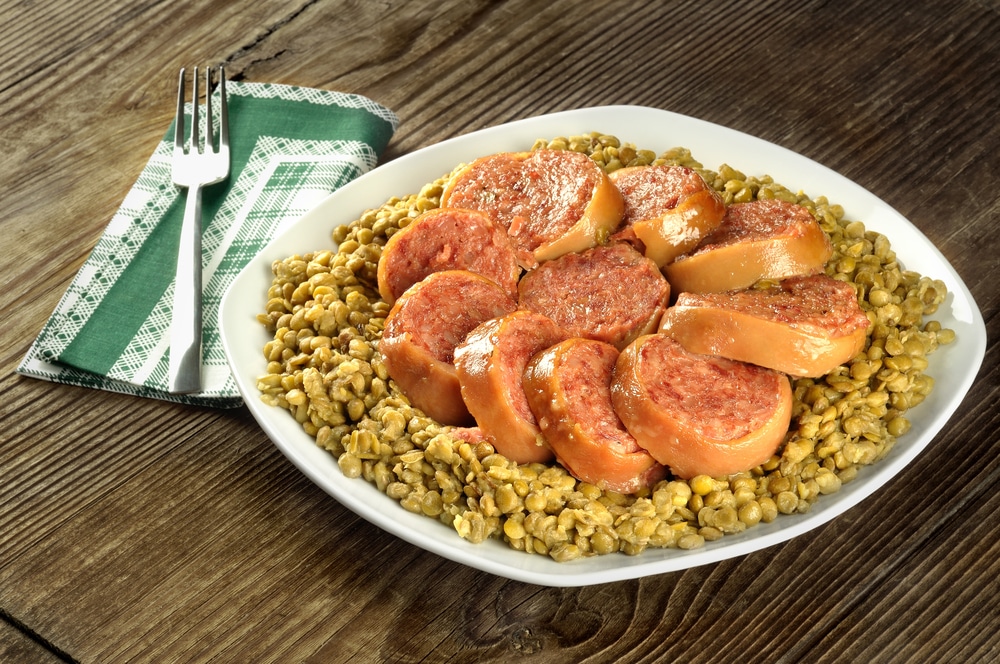 An Italian dish made of stuffed and simmered pig's trotter.
It is usually served with lentils as a part of the Christmas dinner.
Zapiekanka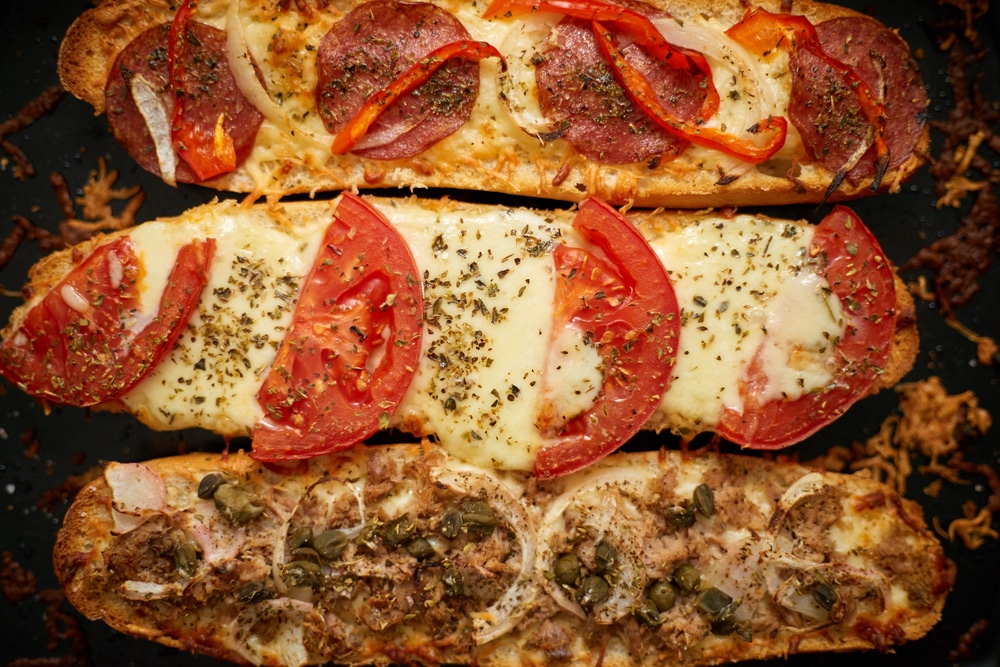 A Polish version of pizza – a baguette sliced lengthwise and topped with cheese, mushrooms, hams, and a variety of other ingredients.
It is then grilled until cheese melts and served drizzled with ketchup.
This is one of the most common Polish street foods.
The name comes from the Polish word zapiekać, meaning "to roast/bake"
Zeppole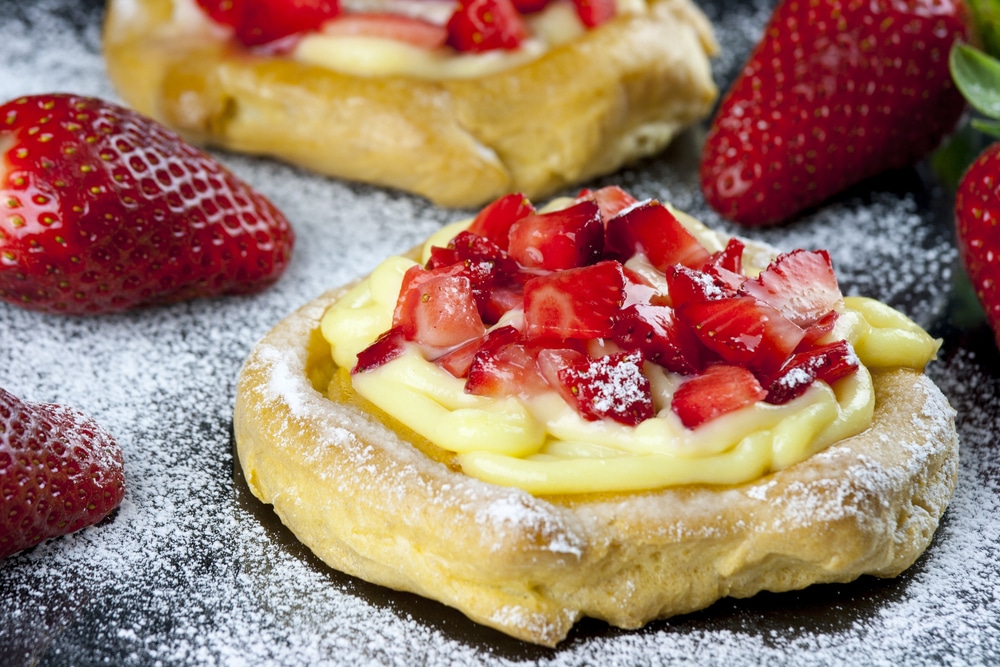 An Italian dessert made of round deep-fried dough.
Zeppole dough can be filled with custard, fruit, or chocolate cream or simply dusted with powdered sugar.
This pastry can also be savory when filled with anchovy, which is another popular version of this recipe.
Zest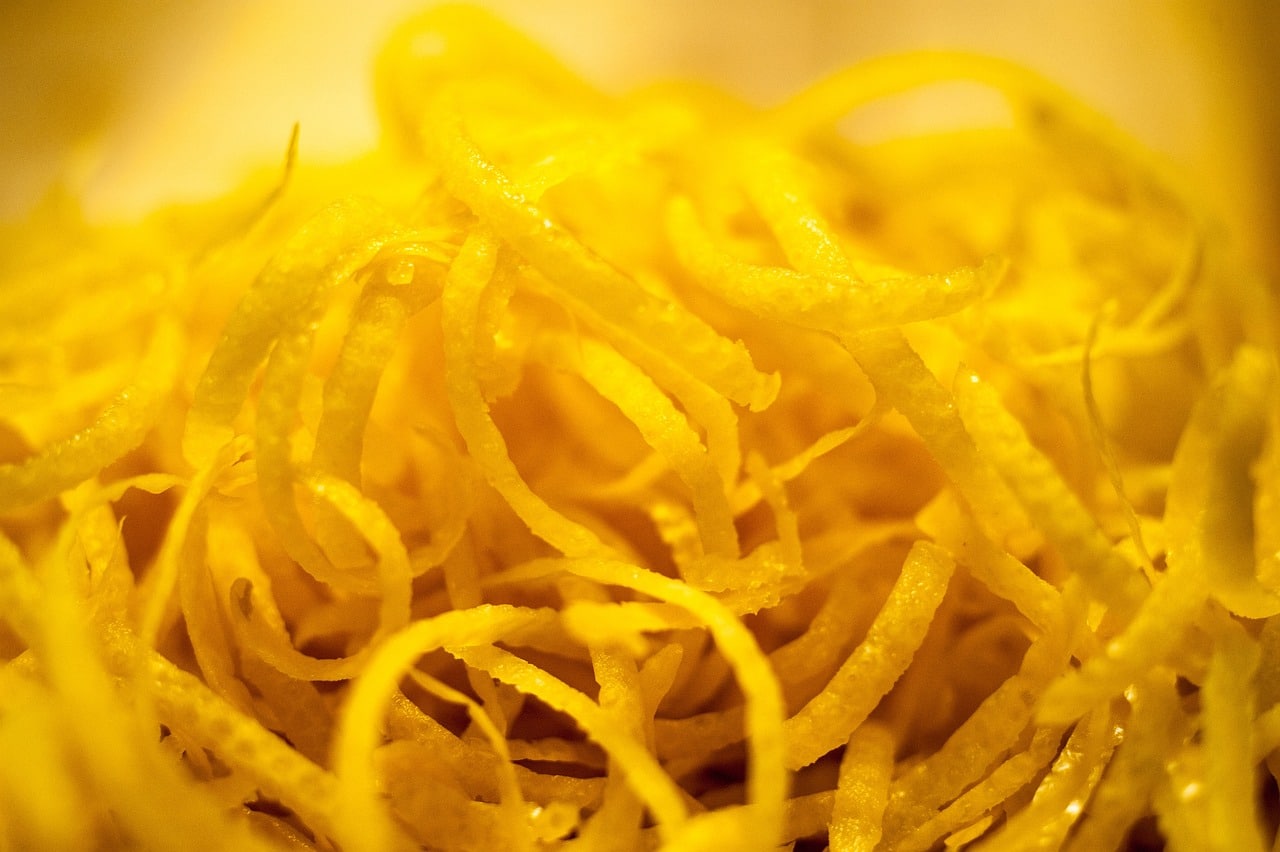 A grated rind of citrus fruits, often used in baked desserts, marmalades, or puddings.
Lemon, orange, and lime are most commonly used for this purpose.
The zest of these fruits provides a light, citrusy flavor and aroma.
Besides fresh, they can be used dried or candied.
Ziti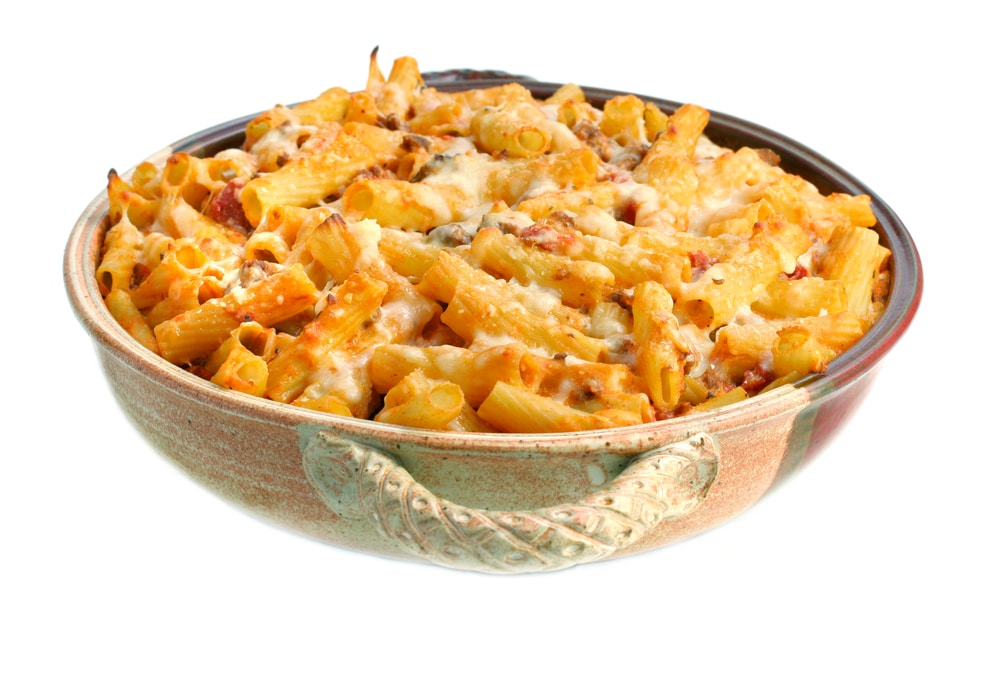 A baked casserole made from Italian ziti pasta, tomato sauce, and grated cheese.
It may additionally include ground meat, mushrooms, or vegetables.
A combination of parmesan, mozzarella, and ricotta is often used to top the pasta.
Ziti Pasta
A type of Italian pasta shaped into straight-cut tubes.
It is a bit smaller than the classic rigatoni pasta.
Ziti is often combined with thick sauces or used in baked dishes.
It can be a good substitute for penne.
Zucchini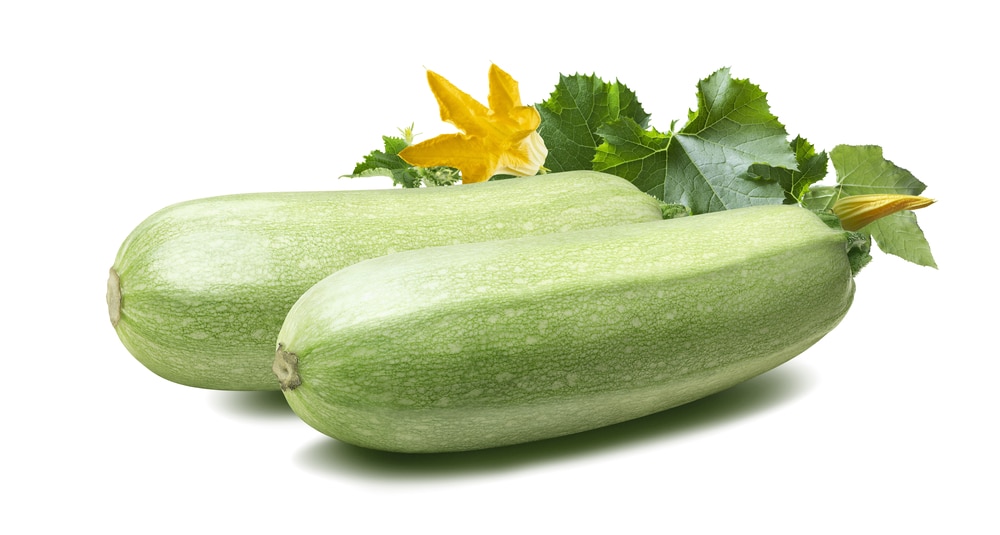 A type of summer squash, harvested immature when the skin can still be edible.
This is a cylindrical green-colored or yellow fruit with a very soft flesh covered with smooth skin.
The skin can be peeled or consumed.
They are calorie-low and have high water and vitamin C content.
Although botanically a fruit, zucchini is eaten and cooked as a vegetable.
Zucchini Bread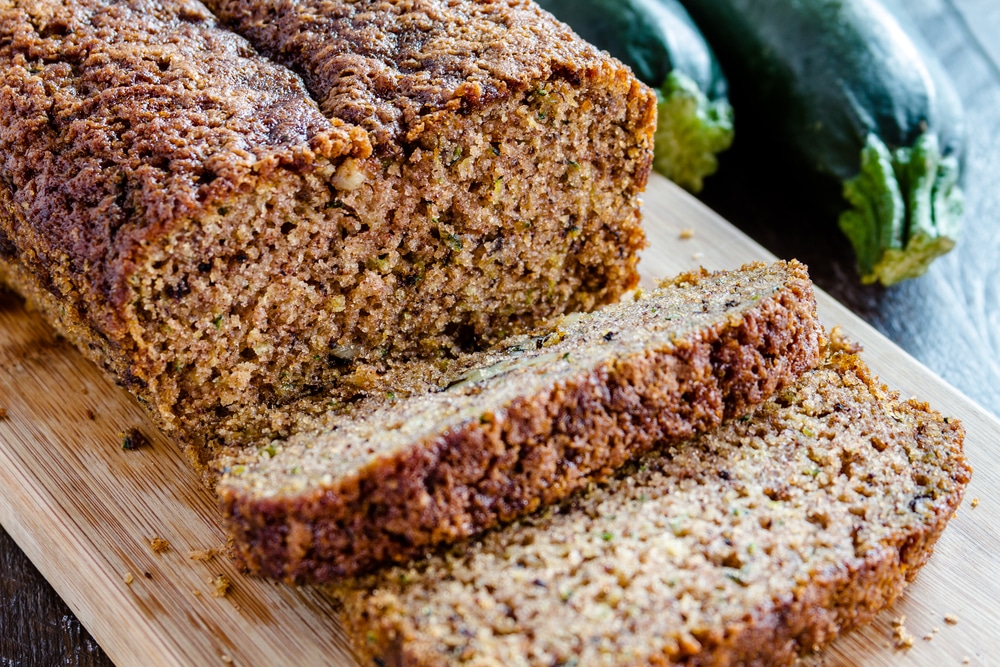 A quick bread made using grated zucchini, flour, eggs, baking powder, butter, and spices.
It is made in a variety of recipes, some of which including sour cream, Greek yogurt, nuts, cinnamon, and many other spices.
The bread is soft and very moist in texture.
Zuppa Inglese
Italian dessert is similar to a British trifle.
It is composed of layers of sponge cake or ladyfingers and custard, topped with cream or nuts.
The base made of cake or ladyfingers is first dipped in Alchermes liqueur so it becomes moist and very soft.
Then a thick lemon-flavored custard is made and poured over.
This is repeated if it is made with multiple layers.
Finally, whipped cream, chopped nuts, or meringue is placed on top.
Additionally, chocolate cream is added in between the layers.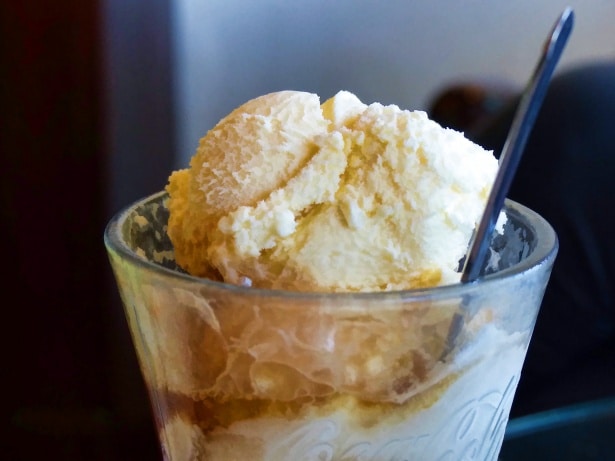 The Best Lemon Ice Cream Recipes For Your Next Party
Lemon ice cream is a delicious and refreshing treat perfect for summer gatherings. Lemon ice cream is a type of flavored ice cream that is made with lemon juice and zest.
Ingredients
1

cup

heavy cream

1/2

cup

milk

1/2

cup

sugar

3

egg yolks

1/4

cup

lemon juice

1

teaspoon

lemon zest
Instructions
In a medium saucepan, heat the cream and milk over medium heat until it comes to a simmer.

Whisk the sugar and egg yolks together until pale yellow.

Slowly pour the hot cream into the egg mixture, whisking constantly.

Return the mixture to the saucepan and cook over low heat, constantly stirring, until it thickens and coats the back of a spoon.

Remove from heat and stir in the lemon juice and zest.

Pour into a container and refrigerate for at least 4 hours or overnight.

When ready to serve, scoop the ice cream into bowls and enjoy!
Video
Nutrition
Calories:
243
kcal
Carbohydrates:
20
g
Protein:
3
g
Fat:
17
g
Saturated Fat:
10
g
Polyunsaturated Fat:
1
g
Monounsaturated Fat:
5
g
Cholesterol:
144
mg
Sodium:
23
mg
Potassium:
89
mg
Fiber:
0.1
g
Sugar:
19
g
Vitamin A:
747
IU
Vitamin C:
5
mg
Calcium:
64
mg
Iron:
0.3
mg
---