Looking for some easy and delicious breakfast dishes?
These air fryer breakfast recipes are just what you need!
Breakfast is one of my favorite meals to make.
It's the one meal I can eat any time of the day and still feel good about myself.
I love trying new things, and these air fryer breakfast recipes are no exception.
I'm always on the hunt for new recipes that will keep me full until lunchtime.
That way, I don't have to worry about splurging on a big lunch and then feeling guilty later because I didn't eat dinner!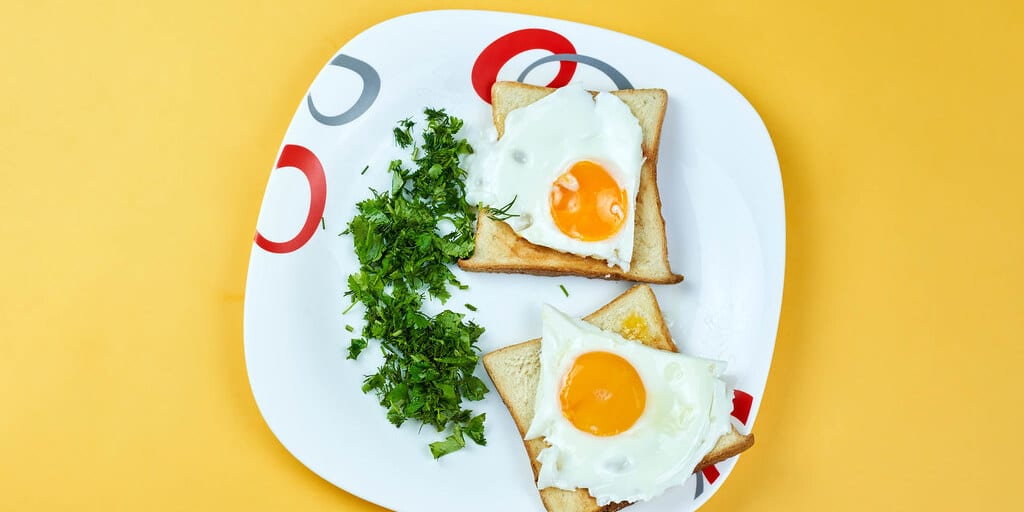 These recipes are all-natural, quick, and super flavorful.
They're also packed with nutrients and healthy ingredients.
That makes them even more satisfying to make.
From sweet treats to savory snacks, there's something for every taste.
Let's get started!
This recipe is infinitely easier than the traditional way.
For a healthier version, use eggs, and if you want something more savory, add cheese and bacon.
It's a simple omelette that's just as delicious as any you've ever had.
If there are any veggies in your fridge or garden that need to go right now, make this omelette!
This is the perfect recipe for breakfast or lunch.
The air fryer gives a nice crunch to the bread, and you can use the same technique with any type of bread.
Baguettes are my favorite for this because they have a little more chew.
Top it with some cheese, ham, or leftover meat.
Or go all out and make your own egg sandwich.
You know those sweet and tangy teriyaki chicken wings we all love? These are a lot more diabolical.
The sauce is made with soy sauce, brown sugar, water, orange juice, and ginger.
It's so flavorful that you'll want to lick the bowl!
This recipe takes care of all the prep and cooking for you, so you can focus on enjoying your wings.
This air fryer breakfast sandwich recipe is a fantastic way to start your day.
It's loaded with eggs, cheese, ham, and plenty of veggies.
The crispy bread also adds a nice texture contrast to the overall dish.
With just three ingredients and 30 minutes, you'll have this delicious sandwich ready for grab-and-go breakfasts.
Breakfast potatoes are an awesome way to start your day.
They're loaded with cheesy goodness and dressed in bacon, eggs, and cheese.
You probably have the ingredients already lying around the house.
Combine them all with a handful of herbs and seasonings, then bake!
This recipe is perfect for busy mornings when you're short on time but want something tasty.
Bread pudding is one of my favorite desserts, and this air fryer version is pretty darn close to perfect.
It's warm and gooey on the inside with a crunchy top.
Every spoonful is so moist, it practically melts in your mouth.
The only difference between this recipe and any other bread pudding out there is the addition of chocolate chips!
Are you looking for a quick and easy breakfast meal?
This Air Fryer recipe is the answer!
Made with flour tortillas, cheese, beans, eggs, and salsa, it's all packed into one bite.
And that crispness is what makes them so irresistible.
Plus, you can make hundreds of these in just 15 minutes.
So they're great when you're short on time but your hunger pangs won't let up.
They have an incredible savory flavor that will have your tastebuds tingling.
Plus, they don't require any cooking beforehand.
Grilled cheese is such a fantastic sandwich.
It's soft, buttery, and full of cheesy goodness.
It just makes me happy that I can make it in the air fryer.
Garnish with dill pickle slices for a delicious twist on classic grilled cheese.
Serve with a side of turkey bacon for extra flavor and gooey yumminess!
Frittatas are breakfast staples in Italy, and they're a great way to start your day.
But you can use them any time of the day.
As long as you have good ingredients on hand, frittata is one of the easiest meal-prep recipes out there!
All that's required are eggs, cheese, herbs, olive oil, and seasonings.
It's like a giant omelet or pasta dish rolled into one.
When it comes to hash browns, you'll have to admit that there are quite a few recipes out there.
But why not try this simple recipe instead?
You just need a few things, including onions, butter, salt and pepper, and of course the air fryer.
These are wonderfully crisp on the outside and tender on the inside.
Every bite is so good!
The next time you're in the mood for fluffy and buttery scones, whip up these air fryer cheese scones.
They taste like a dream come true.
They're also easy to make, which makes them ideal for busy weeknights.
Each bite is bursting with cheesy goodness.
So if you want a treat that tastes as good as it looks, this recipe is definitely worth trying.
This recipe is an excellent choice if you want to enjoy the texture of oats without sacrificing flavor.
If you love oatmeal with a crispy outer coating, this recipe will certainly satisfy your craving.
And the best part is that it only requires five ingredients and takes less than 30 minutes to make.
So feel free to whip up a batch whenever you need a quick and easy breakfast!
A favorite of mine when I'm on the go, these air fryer burritos are the perfect comfort food.
They're packed with all your favorite ground beef and veggies, like black beans, corn, and salsa.
Your family will love them!
These bagel boats are the perfect breakfast for keto dieters.
They're a tasty way to get your daily dose of carbs, with no guilt in the process!
Made with cream cheese and spinach, these take well under 30 minutes to make.
They pair perfectly with coffee or tea for an indulgent start to the day.
Don't you just love Monkey Bread?
It's the perfect way to satisfy a sweet tooth without all the effort.
All you'll need is flour, sugar, oil, eggs, butter, and sour cream.
It makes a heavenly banana bread that can be served with ice cream or even as breakfast cereal if you like!
Watch your monkey bread turn into cookie dough in less than five minutes with this recipe.
(It takes about eight hours in the air frying.)
I loved lasagna as a kid, but it was always tricky for me to get the spaghetti sauce just right.
That made it difficult to make this recipe my go-to when I was in a rush.
With the air fryer, I can easily whip up an easy, fast meal without wasting any time or energy on making a complicated dinner.
If you're serving more than family, you can still enjoy all the flavor and texture of lasagna without having to worry about a bunch of hungry kids.
This breakfast casserole is good any time of day.
From lunch or dinner, it's the perfect way to get your daily dose of protein.
Packed with sausage and cheese, this dish is a hearty meal that will fuel you through the week.
The best part about this recipe is that it uses a basic casserole as the base for all its components.
Simply add your favorite toppings, bake, and enjoy!
Whether you're looking for banana bread for breakfast, snack, or dessert, this air fryer recipe is a must-try!
This loaf has a lovely texture and flavor that's perfect for any occasion.
It's also best served warm with some homemade whipped cream on top.
Churros are a popular dessert in Mexico, and you can find them at any of your favorite Mexican restaurants!
These are very airy and light, and their crispy edges make the most incredible texture contrast.
I prefer using cinnamon sugar for these so they're not overly sweet.
But if you want to add some extra saltiness, go ahead.
Pears are such a great way to use up leftover pears and make them last longer.
They're perfect for parties, as they don't need much prep time.
These air fryer pears are light, sweet, and perfect for mid-week meals.
This recipe shows you how to turn your pears into something super simple and tasty.
And if you want the bacon bits crispy and salty, this recipe has that covered too!
Craving for breakfast pizza but need a break from the carbs? Try this recipe instead.
This cheesy treat has all of your favorite flavors, with loads of protein and veggies.
It's perfect for any day of the week!
Load each slice with eggs, cheese, bacon, peppers, and onions.
Bake in an air fryer until golden brown.
Each bite is crispy on the outside, soft and fluffy on the inside, and loaded with amazing flavors!
If you're looking for a fun way to serve doughnuts, this recipe is perfect! And it's super easy to make.
Just stick your freshly fried doughnuts into the air fryer and watch as they turn golden brown.
You can even add some sprinkles or candy melts to bring out the flavors of the doughnut.
One of the best ways to enjoy chimichangas is by air frying them.
It's a great way to cut down on the time it takes to cook them, and it also helps preserve the toppings.
If you're looking for a healthier alternative, this recipe calls for vegetable broth instead of ketchup.
It will also add more flavor that you'll thank me for.
Keep it classic and give your favorite bagel a makeover with this air fryer asiago cheese bagel recipe!
These bagels are pillowy soft and packed with Asiago cheese.
They're so good, you might just have to have them for lunch every day.
But wait, there's more – these bagels are also loaded with toppings that make delicious sandwiches of your own.
These air fryer pancakes are the perfect way to start your day.
There's nothing better than waking up to a warm, fluffy pancake filled with fresh fruit.
Plus, they taste just like the real thing!
They're wonderfully crisp and tender on the outside and fluffy on the inside.
And best of all, you can make them in under 10 minutes.
Plus, they use only four ingredients!
Just sprinkle some coconut oil over your air fryer pancake pan (make sure it's got enough room to let it heat) and then use a spoon to scoop out each round.
Pop them right into your party basket for a quick breakfast or snack.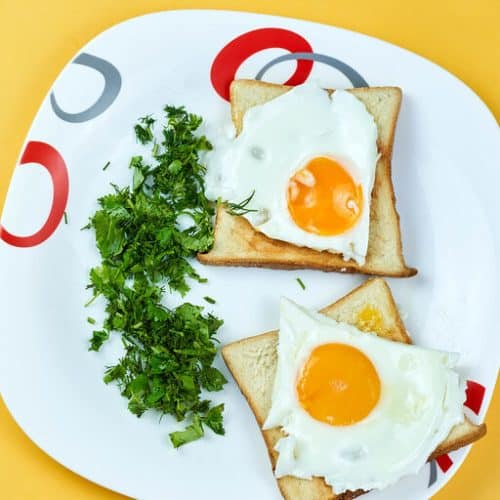 Air Fryer Egg And Toast
This recipe is infinitely easier than the traditional way.
Ingredients
2

eggs

large

2

slices

bread

salt and pepper
Instructions
Spray cooking oil on the air fryer basket. Bread should be put in the air fryer basket.

Make a hole in the middle of the bread with a glass. Press down the middle of the depression with your fingers.

In the centre of the depression, crack the egg. If some egg white extends past the indent, that is acceptable. On top, season with salt and pepper.

Enter the air fryer with the basket. Cook for 8 minutes at 340°F. In the last minute of cooking, if you want to add a tiny sprinkle of cheese, do so.

With a spatula, remove the toast and plate it.
Video
Nutrition
Calories:
140
kcal
Carbohydrates:
14
g
Protein:
9
g
Fat:
5
g
Saturated Fat:
2
g
Polyunsaturated Fat:
1
g
Monounsaturated Fat:
2
g
Trans Fat:
0.03
g
Cholesterol:
164
mg
Sodium:
195
mg
Potassium:
100
mg
Fiber:
1
g
Sugar:
2
g
Vitamin A:
238
IU
Vitamin C:
0.1
mg
Calcium:
60
mg
Iron:
2
mg
---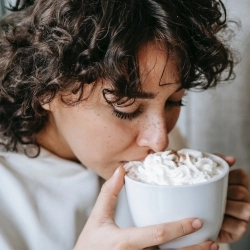 Latest posts by Grace Lambert
(see all)