If you like hearty meals that are filling and super flavorful, then you'll love these ground beef and rice recipes.
They're delicious, easy to make, and will surely become your new go-to family dinners!
I know that many of us are obsessed with meaty and savory dishes.
And there's nothing wrong with that!
And that's when ground beef and rice comes in handy.
However, sometimes, you just don't have enough veggie servings in your diet.
These recipes are so yummy that I bet even your carnivore friends will want seconds!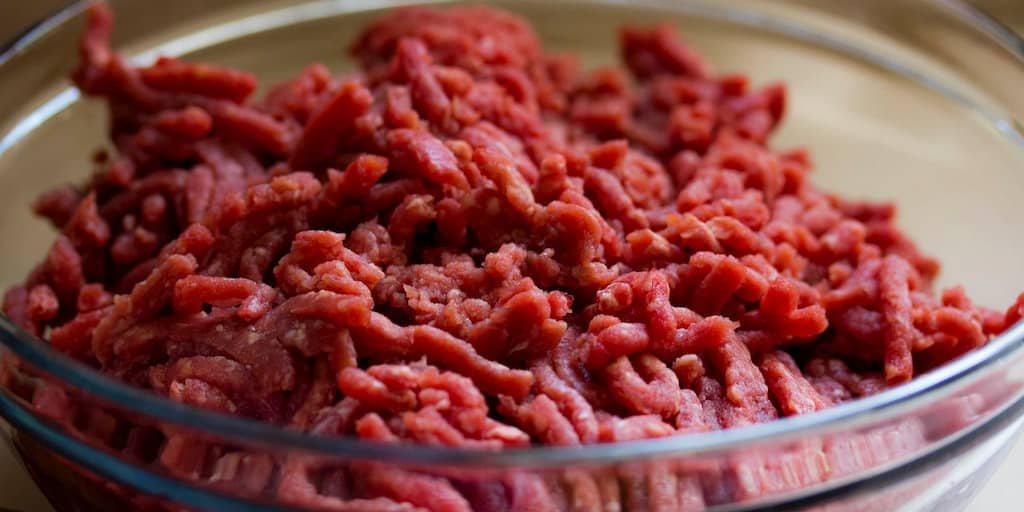 This recipe is so good, you'll want to lick the bowl.
It's simple and incredibly tasty.
It takes only 15 minutes to make this tantalizing teriyaki sauce.
The meat is cooked in a sweet and savory marinade of soy sauce, brown sugar, sesame oil, rice vinegar, garlic, ginger, and red pepper flakes.
I love how the beef doesn't have that typical gelatinous texture you get from rare steak. Instead, it's insanely tender.
If you are a fan of Mexican recipes, you'll want to try this beef and rice casserole.
This recipe is an elegant dish that makes a big impact on the table.
It's loaded with ground beef, rice, beans, eggs, and cheese!
The best part is that it tastes just like Mexican food but in one dish!
This recipe is a great way to use up leftover beef and rice, making it perfect for busy weeknights.
The gooey melted cheese on top of the tender rice is just as delicious as it sounds.
Trust me, I know what you're thinking!
This dish has everything you could ask for in a gourmet dinner.
Dine in comfort with this comforting Italian beef and rice skillet to enjoy your favorite meal from scratch.
Sloppy Joes are the ultimate comfort food, and this recipe for the ultimate sloppy Joe is a total game-changer!
This beef and rice dish is so easy to make.
You'll only need 6 ingredients and 15 minutes of prep time!
It's perfectly seasoned with Worcestershire sauce, garlic powder, onion powder, paprika, salt, and pepper.
The meat in this soup is fantastic.
It tastes like real Joes but isn't as greasy.
And you can use whatever kind of ground beef you like best.
Just be sure it's well seasoned before adding it to the mix.
Stir-fry is one of my favorite ways to enjoy this iconic dish, and I think it's because it's easy to make!
This recipe makes a little over a dozen servings for about $15.
It's the perfect meal for a weeknight dinner or a special occasion.
The beef is tender and succulent, so you won't be able to stop eating once you start munching on your rice.
I'm obsessed with this chicken and rice skillet!
It's so easy to make, the results are seriously impressive, and it's loaded with flavor.
The result is a hearty, flavorful dish that goes well with just about anything.
You can even serve it alongside your favorite sides for a complete meal.
This recipe makes use of all of the ingredients you have on hand.
So be sure to give it a try!
This recipe for dirty rice is done up like dessert and desserts.
The base of this dish is made from Jasmine rice infused with a sweet caramelized banana and coconut milk.
Once it's cooked, it's topped with a delicious cinnamon-flavored sauce.
It's the perfect end to any meal!
If you have some leftover bananas in the fridge, this recipe for dirty pancakes is here to save the day.
Bananas make everything better around here.
And these clean out your kitchen at all times.
Don't be fooled by the name of this pancake.
These paleo-friendly pancakes are anything but paleo.
Paleo Pancakes 1:
Egg White and Coconut Flaxseed Breakfast Fluff: A much healthier alternative to regular flakes that are just as tasty!
Paleo Pancakes: Flaxseed Breakfast Fluff, which has added fiber, protein, healthy fats, vitamins, and minerals…
Paleo Pancakes (Unsweetened): Topped with melted chocolate or peanut butter for an extra special treat!.
This is such a comforting, cozy dish that's perfect for any time of year.
All you'll need to prepare it is some rice, beef, tomatoes, and seasonings.
It doesn't get much more simple than that!
Between the sweet tomato sauce and the tender rice, this dish is bursting with flavor.
It also has plenty of protein and fiber to give you a healthy meal.
Serve it with lots of crusty bread or your favorite side dishes.
Yum!
This ground beef and rice casserole is the ultimate dinner for busy weeknights.
It has a scrumptious combination of meaty ground beef, fluffy rice, and creamy cheese.
All you need to do is toss everything in a skillet and let it come together.
Serve this hearty dish with your favorite side dishes.
This casserole has made my weeknight dinners more enjoyable!
This cheesy hamburger rice casserole is so good. It's almost as good as the actual hamburgers.
And that sauce?
It's to die for!
It includes mayo, ketchup, mustard, kielbasa seasoning, and more.
And it's so creamy and delicious.
The only downside is that you have to make it in advance of an all-day family meal.
Or else, no one will come home!
Still – it sure is worth making if you can make it ahead of time.
This dish is practically a meal on its own. It's fully loaded with veggies and protein, making it the perfect evening meal.
It's also fattier than most rice dishes out there.
You'll enjoy the beefy taste of the beef broth, along with the noodles and veggies.
You can use any kind of meat for this dish, but I always go for ground beef because it provides so much flavor.
This dish is a combo of rice and beef served with a flavorful sauce.
The rice will be cooked in broth and topped with red bell peppers, carrots, and onions.
It's another one of those cozy, cozy meals that you can easily enjoy any time of day.
Serve this with some fresh veggies for extra flavor.
Or if you have leftovers, pop them in the freezer for later!
What are you waiting for?
If you're looking for an easy, tasty meal option that doesn't take all day to make, then this is it.
Its combination of spicy ground beef and creamy queso gives you a delightful flavor profile.
It's also full of protein and nutrients, and the rice provides a satisfying crunch.
Plus, you can easily adjust the recipe to suit your tastes.
Just remember to keep things simple with the spices.
This simple dish is an unbeatable comfort food.
It's rich and flavorful, but it's also easy to make.
The best part?
It only takes 30 minutes to prepare and cook!
Serve this hot with a side of rice for a complete meal.
Or, enjoy it as is with some garlic bread.
This Mexican dish is a grilled steak with peppers, onions, and tomatoes.
Sounds simple enough, but it's also incredibly flavorful.
There's a lot of spice to go along with the hot peppers, and they add some crunch to the tender steak.
That combination of flavors makes this one of my favorite meals in the world!
This recipe is another Louisiana-inspired side dish.
If you're a fan of Creole cuisine, this is a must-try.
Red beans and rice have been popular in the Deep South for many years.
It has a rich history that goes back as early as 1772.
It's often served with fried okra on the side, but it doesn't have to be.
If you don't have it on hand, you can turn it into a new and exciting vegan dish by using chickpeas instead.
The creamy red bean puree makes this dish so flavorful and filling.
With just a few simple ingredients, your kitchen will smell like New Orleans!
This one's for the kids!
Ground beef and rice are flavored with tomatoes, onions, and garlic.
It gets a cheesy kick from melted mozzarella cheese.
All this goodness is topped with a few parmesan sprinkles to make it extra special.
If you're looking for an easy and delicious way to get the family started on their Mexican diet, look no further than this taco rice.
It only takes a handful of ingredients and 15 minutes.
So if you have kids who like tacos, they'll love this one-pan wonder.
Plus, there are no leftovers! It's like having your own personal Taco Tuesday delivered right to your door.
Cauliflower rice is one of those staple ingredients that can't live without.
It takes a little bit of prep work, but if you have some time to dedicate to it, it makes life so much easier.
This recipe is packed with ground beef and cauliflower rice in delicious casserole form.
It's the kind of dish that tastebuds will go crazy for.
The combination of rich beef, cheese, and herby seasonings is too good for words.
You'll want to make this casserole the night before you need it.
It's such a breeze to make.
You can use store-bought ground beef, but I like to cook my own at home.
That way, I know exactly what goes into it.
Once it's all mixed together, you cover it in tomato soup and bake for about 30 minutes.
It's so easy and tastes amazing!
This Cantonese ground beef rice and eggs recipe is a delicious, nutritious meal.
It's perfect for busy mornings or an easy weeknight dinner.
Plus, it takes less than 30 minutes to make!
This dish is full of protein and healthy fats.
It's also gluten-free and vegan-friendly!
So you can enjoy this flavorful dish without worrying about food allergies.
This Tex Mex beef and rice skillet is one of my all-time favorites.
It's full of juicy ground beef, bell peppers, corn, and black beans.
Plus, the rice has a kick with cumin and lime juice.
The best part?
It's easy to make!
Just one bowl of this Tex-Mex meal will satisfy any craving.
Let's take a break from pasta and go for something a little more substantial.
This stroganoff is INSANE.
It's got tons of yummy ground beef, egg noodles, veggies, sour cream, and cheese.
It also has plenty of tender herbs and spices that make it taste fantastic.
You can pretty much add this to any meal that you like, but I think it works best with rice.
Anyone can make a Philly cheese steak.
But it takes some skill to make it as tasty as this recipe.
Between the meat, creamy sauce, and cheesy crust, this Philly cheese steak is rich, hearty, and bursting with flavors.
The best part?
It's so easy to make!
If you're looking to add more meat to your diet, then this recipe is a great option.
It's also a convenient way to eat more vegetables.
Mixed with rice and veggies, it's filling and super tasty.
The spices add a bit of heat that makes the dish even tastier.
I recommend serving it with some fresh green salad on the side.
Otherwise, it can be eaten by itself!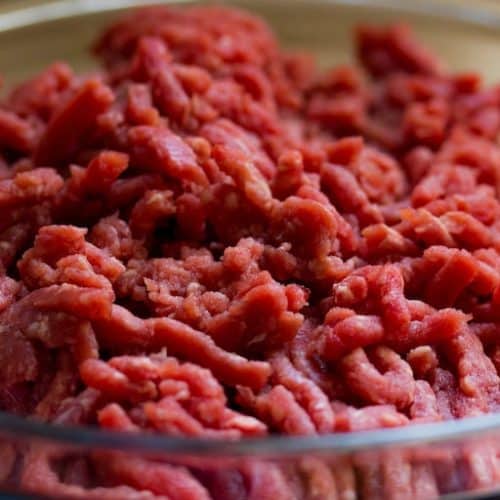 25 Easy Ground Beef and Rice Recipes
If you like hearty meals that are filling and super flavorful, then you'll love these ground beef and rice recipes.
Instructions
Select your favorite recipe.

Organize all the required ingredients.

Prep a delicious Ground Beef and Rice dinner in 25 minutes
---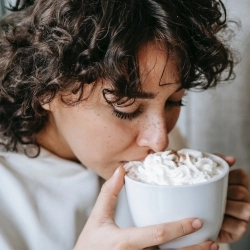 Latest posts by Grace Lambert
(see all)