If you're looking for some delicious and easy dinner ideas, then you've come to the right place.
Today, I'm sharing several of my favorite meals with you that feature ground beef.
There are so many things about beef that set it apart from other meats.
For example, it cooks so quickly, it's an excellent source of protein, and it's so delicious with all the amazing flavors it brings to the table.
That said, ground beef is just as versatile and can be used in all kinds of dishes.
In fact, there are tons of recipes out there that use ground beef in a myriad of ways.
That's why today, I'm sharing some fantastic recipes with you.
These dishes are perfect for dinner on the go or as a great addition to your weekly meal rotation.
I'm sure you'll find at least one of these recipes on this list that will become your new go-to meals!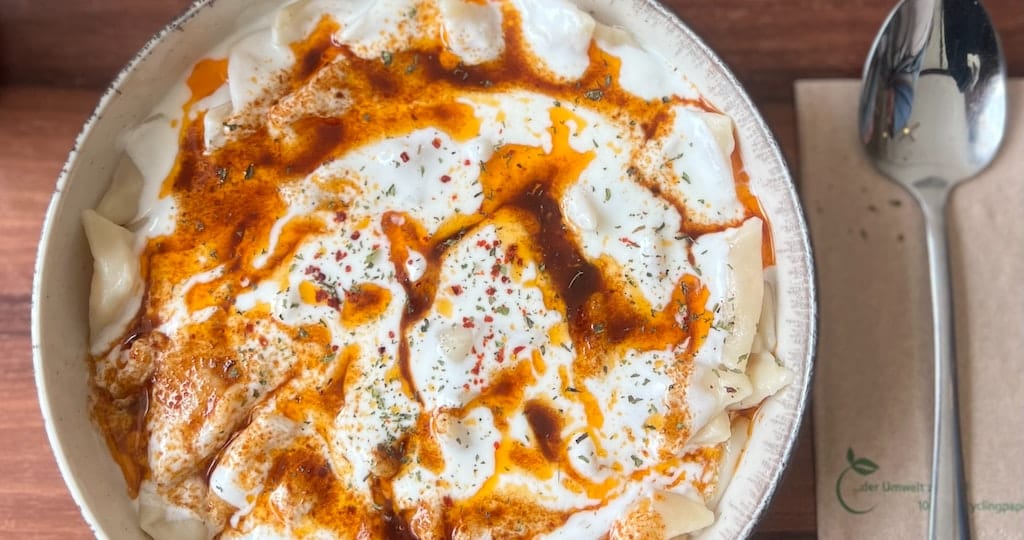 Beef and shells are one of my family's favorite meals.
It's a simple dish that packs a hearty punch so it can be served all year round.
This recipe pairs ground beef with creamy sauce for an easy, filling meal.
The shells are coated in a buttery coating to keep them from getting soggy, making this dish the perfect choice for a lazy Sunday lunch.
If you're on the hunt for a new pasta dish this winter, then have a look at this cheesy ground beef pasta skillet.
It's hearty and hearty but still has a light hand.
The lentils add protein to the dish, while the veggies amp up the nutrients.
And of course, there's no shortage of cheese!
This is a fantastic recipe that will keep you full all day long.
This recipe is so easy, you'll want to make it all the time!
A simple blend of beef and marinara sauce makes this hearty pasta dish.
It's full of vegetables like carrots, onions, and mushrooms.
The result is a ton of flavor in every bite.
Hamburger Helper is one of the most well-loved comfort foods.
But I bet you didn't know it was so easy to make your own!
This recipe features ground beef, onions, carrots, and chicken broth.
Throw in some cheese and breadcrumbs to make it a rich, cheesy meal.
It's literally a five-minute prep time and takes no more than 30 minutes to cook.
Of all of the casseroles on this list, this cheesy beefy mac is my favorite.
I love how a simple crock pot recipe can transform anything into a show-stopping dish.
This one calls for ground beef, cream of mushroom soup, garlic powder, onion powder, and seasonings.
It's thick and creamy with a powerful sweet and savory flavor that's hard not to love.
I like to serve it with a simple side salad for a complete meal.
If you love chili and beef, this recipe is for you! It's a simple 5-ingredient recipe that comes together in just 20 minutes.
Serve with your favorite side dish and enjoy the taste of home.
This ground beef chili is a real treat!
This baked penne is full of amazing seasonings and complex flavors that'll knock your socks off.
You'll get a bite-sized portion of tender penne pasta coated with a rich cheese sauce, then topped with more cheese.
It's a delicious explosion of flavors – and the colors!
It has all the things you love about ratatouille: vegetables, tomatoes, herbs, spices, and so much more!
Plus, you can use whatever kind of cheese you like best.
From parmesan to cheddar to ricotta to mozzarella… I think everyone will be happy.
There's nothing quite like a big, warm plate of ziti.
And I know you've tried to make it at home, but you just didn't have the time.
With this baked ziti recipe, however, it's no longer a chore!
This dish is so easy and fuss-free that all you need to do is toss everything in your oven.
Best of all, there are no cooking times involved; just throw everything in the pot and let the oven do its thing.
The result is an incredibly cheesy casserole loaded with meaty ground beef.
It has the perfect blend of flavors!
This cheesy lasagna is the ultimate comfort food.
It's loaded with noodles, ground beef, ricotta cheese, and of course, plenty of mozzarella cheese.
It's a simple dish that can easily feed a crowd.
The secret to this scrumptious dish lies in the Italian seasoning blend.
It infuses white wine and oregano with rosemary for a wonderful taste.
This recipe has it all! It's a simple, five-ingredient mix of butter, flour, tomato paste, broth, and parmesan cheese.
There are no big steps with this spaghetti sauce. It's so easy to make and only takes 20 minutes to prepare.
All you need is a couple of cans of diced tomatoes and your favorite pasta sauce.
But if you want extra veggies and herbs on top, add some chopped spinach or broccoli!
A classic spaghetti pie is a delicious, brown-sugar dessert that's sure to please even the pickiest of eaters.
This recipe is full of flavor and has a little bit of everything.
It's loaded with tangy, slightly sweet sauce and strands of tender noodles.
Serve it with fresh berries for a special treat!
The best part?
It only takes 30 minutes to make!
So get your blender out because this one will likely be requested by many.
12. Stuffed Pasta Shells With Ground Beef
Surprise your dinner guests with the flavors of a well-made Italian meal.
These stuffed pasta shells are light, filling, and feel like heaven on a plate.
They have tender ground beef, rich tomato sauce, and lots of cheese for flavor.
And as if it wasn't already delicious enough, they're also baked to perfection.
So next time you need a quick weeknight dinner that's hearty and tastes heavenly, give these stuffed pasta shells a try.
This soup is so good, you'll think it came from a restaurant.
It's almost like the stuff they serve at some restaurants, but better.
What makes it so great is that it uses ground beef and fresh spinach in every bite.
It takes a little longer to make than a quick skillet dinner, but you won't need to cook anything else!
Spaghetti is a simple dish that goes with everything, whether you're eating it with meatballs or spaghetti sauce.
But this recipe makes the ultimate baked spaghetti.
It has the same crispy pasta and cheese that you love in a typical baked pasta dish.
The secret to making this decadent dinner even richer?
Top it with some ketchup!
Here's another chili recipe that can pair with just about everything.
It's chunky, spicy, and full of protein.
The ground beef is slow-cooked in tomato sauce for several hours to create a meaty broth perfect for the beef mince.
It all gets coated in a delicious tomato sauce before being baked.
If buffalo wings are your thing, this one has you covered!
Lasagna is an Italian classic, and it's famous for its layers of filling.
But if you want to kick things up a notch, why not try making a beef and spinach lasagna?
The flavor combination comes together perfectly in a homemade no-dough dough.
If you plan on serving this over spaghetti noodles, be sure to cook them to al dente.
To keep the dish light and flavorful, use low-fat mozzarella cheese instead of ricotta.
This recipe is a labor of love, but it's so worth the effort.
In just 15 minutes, you can have a tasty bowl of chili.
It features ground beef, peppers, corn, beans – you name it!
But I will admit that there are some things about this chili that don't make sense.
For example, why do we add bread crumbs to the meat?
How does it help?
It doesn't!
Other than that flaw (I still say it works), though, I believe Hoosier chili is one of the best ways to enjoy a bowl of bean soup.
The perfect taco pasta is just that.
It's a classic combination of pasta and chicken breast, but it's topped with an incredibly cheesy sauce.
And the best part: you can make this dish in under 30 minutes!
It's so easy to make, you don't even need a fancy kitchen.
Just combine taco seasoning mix with cream cheese and seasonings until smooth.
Then, add chicken breasts and some extra cheese if you want.
Sprinkle the mixture on top of your favorite pasta noodles and bake for 20 minutes.
This dinner will leave everyone begging for more!
This pasta Napolitana is a twist on the classic dish.
It comes together in just 30 minutes, and you can make a big batch for the week ahead.
It's a ton of fun to throw together because there are so many different flavors to try.
You can customize this recipe as much or as little as you like.
This recipe works as an excellent light meal or as a side for any meal.
This pasta bake is perfect for any occasion. It's so easy to make, and you can customize it with whatever toppings you like best.
Everything comes together in one pot in under an hour, but the result is beyond scrumptious!
You don't need to be a vegetarian to enjoy this veggie casserole.
All you need is a few zucchini, red pepper, and mushroom slices.
The only difference is that it takes less than an hour to make, but the end result tastes like something straight out of your favorite barbecue joint.
I love sloppy joes as a main course, but they're too dry for snacking.
Instead, I made this sloppy Joe casserole instead.
It uses the same meaty filling, but it uses ground beef instead of sausage.
It has just enough cheese for a melt-in-your-mouth cheesy flavor.
This rigatoni bolognese is the perfect weeknight meal.
Packed with ground beef, tomato sauce, and vegetables, it's a hearty dish that won't weigh you down.
The crispy tortilla strips add extra texture to make this dish even more satisfying.
Serve this delicious pasta dish with some crusty bread on the side because these pasta dishes can get pretty heavy!
Beef goulash is a classic Polish dish that can be served as a main or side with your choice of veggies.
It also boasts a load of healthy ingredients, making it an ideal meal for any occasion.
In this recipe, you'll add ground turkey to the mix, giving you meaty and flavorful beef goulash.
You'll also consider adding hot peppers and fresh basil to the mix, which adds herbal notes and savory flavor.
Beefaroni is one of the most iconic Italian dishes to ever grace the plate.
It's a hearty pasta dish with a surprising tangy kick that pairs perfectly with any meat.
Made with ground beef, tomato sauce, and cheese, it's a little different from regular spaghetti.
You can sprinkle some parmesan cheese over top for extra umami goodness.
Of course, you'll need plenty of other toppings to make this tasty dish pop.
I like to add roasted veggies and more cheese!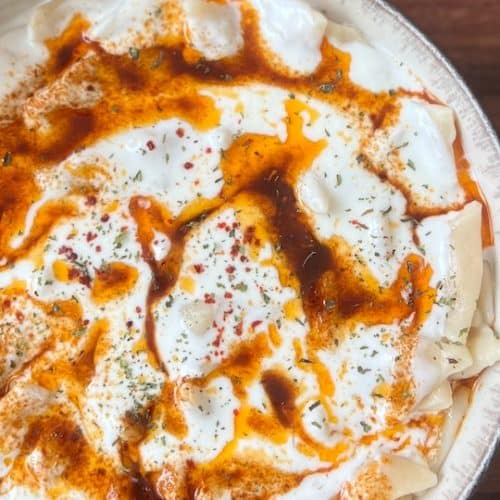 Creamy Beef with Shell Pasta Recipe
This simple recipe for creamy beef with shell pasta is a comforting and filling meal that your entire family will love and want to have repeatedly.
Ingredients
8

ounces

shells

uncooked

1

tablespoon

olive oil

1/2

onion

chopped

1

pound

extra lean ground beef

1/2

teaspoon

garlic powder

1

teaspoon

chili powder

1

tomato sauce

1/3

cup

beef broth

1/4

cup

whipping cream

seasoning
Instructions
Boil water, cook pasta al dente as per package instructions.

In a skillet, sauté onion in olive oil for 5 mins over medium-high heat.

Add beef, cook until browned, breaking it up, about 5 mins. Remove excess fat if needed.

Add garlic powder, chili powder, tomato sauce, and beef broth, stir and simmer for 4-5 mins.

Stir in cream, season with salt & pepper, let cream warm through.

Toss pasta with sauce, serve immediately.
Video
Nutrition
Calories:
457
kcal
Carbohydrates:
45
g
Protein:
33
g
Fat:
16
g
Saturated Fat:
7
g
Polyunsaturated Fat:
1
g
Monounsaturated Fat:
6
g
Trans Fat:
0.4
g
Cholesterol:
87
mg
Sodium:
167
mg
Potassium:
579
mg
Fiber:
2
g
Sugar:
3
g
Vitamin A:
368
IU
Vitamin C:
1
mg
Calcium:
38
mg
Iron:
4
mg
---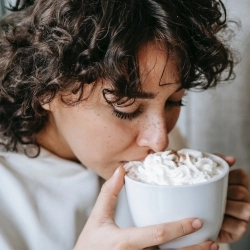 Latest posts by Grace Lambert
(see all)