These dill recipes are full of the herb and will definitely add some extra flavor to your meals.
Dill is a common ingredient in many European countries and has been used since the Middle Ages.
It has a very strong and slightly pungent flavor that makes it perfect for adding to soups, salads, and appetizers.
In this roundup, you'll find a variety of different recipes that will make using dill simple and delicious.
From crispy dill pickles to creamy potato soup, there's something for everyone on this list of delicious dill recipes.
So pickle up your jar and get cooking!
Here's another creamy, chunky soup that'll have you longing for a bowl of dill pickle relish!
It has everything you want from your favorite comfort food: tons of tender chicken, potatoes, and onions.
But the thing I love about this one is how it captures all those elusive flavors.
It's so rich and flavorful that even my non-diners will enjoy it.
Plus, if you need a quick but satisfying meal or side dish to go with your meal, it's perfect!
There's something about this recipe that gives me such a warm feeling.
And I'm not just talking about the dill!
This dip is made from yogurt, cream cheese, butter, and dill.
It's rich and creamy, but it also has a bite to it.
It's also great on bagels or with crackers.
Pair it with some sliced cucumbers and crumbled feta for a light and refreshing snack.
Potato soup is one of the most classic comfort foods on the planet.
It's creamy, comforting, and to die for.
This recipe uses fresh dill and fresh lemon juice to enhance the flavor of this classic dish.
The buttery potato chunks are also a delicious addition.
It pairs well with a simple bowl of bread and mayo, but it can also stand alone as an easy weeknight meal.
If you're in the mood for a savory biscuit, look no further than these feta dill biscuits.
They're tender, flaky, and loaded with salty and tangy flavors.
And they come together in just 20 minutes!
This recipe works well as an entree or as a side dish.
It's also delicious paired with fresh fruit or a protein-rich breakfast like quinoa.
I love this recipe for dill pickle hummus.
It's the perfect blend of tangy and spicy.
And the best part is that you can use store-bought pickle juice!
So you don't have to make your own, and there are minimal ingredients involved.
Even better, they come together in just 10 minutes!
This recipe is a must-try if you love salmon, dill pickles, and creamy cheese.
Salmon fillets are marinated in dill pickle juice and butter.
Then they're cooked in butter, garlic powder, salt, pepper, and dill pickle juice.
It's a simple dish that tastes like heaven on your palate.
And it's so easy to make!
If you're not a fan of creamy potato soup, this one might be better for you.
It has all the same rich flavors, but there's no need to worry about heavy cream.
You just need a small amount of sour cream and some other ingredients to make it creamy.
The result is a thick and hearty meal that won't leave you feeling empty after eating it.
These garlic and dill potatoes are the perfect side dish that pairs well with a variety of meals.
The garlic and dill give this dish a delicious flavor profile, while the potatoes make it light, fluffy, and easy to eat.
This recipe is so versatile! You can make it in any shape or size you like.
And if you want some extra flair, throw some parsley on top!
These crunchy kosher dills are another fantastic appetizer that is great for any occasion.
Crunchy, creamy, and flavorful, they're a great way to get your fill of summer veggies.
I like to serve these crunchy dills with deep-fried Cajun chicken or shrimp.
Or you could even try them on their own as a tasty side.
These dill pickle saltines are crunchy on the outside, and salty and tangy on the inside.
It's fantastic!
They taste like a cross between dill pickles and garlic bread, so you know they'll be a hit with your family.
This recipe is easy to make; just mix up all of the ingredients until your desired consistency.
Then pop them in the oven for 30 minutes.
Herb dill dip is a perfect appetizer for your next party.
It's made with the freshest ingredients, and the best taste.
It's a good idea to use fresh herbs because they can lose their flavor when dried out.
Plus, you don't want them to take up all of your kitchen counter space.
Use fresh dill in this recipe instead of dried because it tastes more authentic!
Tzatziki is a delicious, creamy, and refreshing Greek yogurt dip that's like the perfect dip for your next potluck.
It's made with fresh cucumbers, garlic, salt, pepper, and olive oil.
The cucumbers add a cooling texture to the sauce while the garlic gives it a lovely flavor punch.
Not only is tzatziki great for dipping pita chips or flatbreads into, but it can also be served as an ingredient in other dishes!
This coleslaw is super easy to make, yet it's worth the effort.
It's equally delicious as a side dish or sandwich filling.
The dill pickle adds a lovely zingy taste that's perfect for sandwiches and salads.
You can serve it on the side of barbecue or just enjoy it by itself.
I've made this lemon and dill vinaigrette at home a couple of times already, but I wasn't sure if it was worth blogging about.
The recipe is quite straightforward and comes together in just 5 minutes.
Once you've whisked the ingredients together, it can be used as a salad dressing or drizzled over roasted veggies.
Either way, it's tangy, zesty, and features a delightful hint of dill.
These honey-dill glazed carrots are a delightful side dish that's sure to please any palate!
The sweetness of honey complements the pepperyness of dill perfectly.
Plus, the buttery, crispy coating adds more flavor and texture to every bite.
Serve them as a side dish or on their own for a light snack.
Either way, you're guaranteed to love them.
This creamy lemon dill shrimp pasta is the perfect summer meal.
It's light, fresh, and packed with flavor.
The shrimp provides a juicy addition to the creamy sauce.
And it's served on top of an easy-to-make tomato cream sauce.
Serve this dish with some crusty bread for dipping.
This dish will be a hit!
Creamy and spicy, this dill mustard sauce is the perfect bite-size appetizer or side dish.
It's tangy, creamy, and has such a fantastic flavor.
It's also gluten-free and vegan!
The best part?
This incredible sauce takes only 20 minutes to make.
Use it on everything!
Egg salad is a must-have on keto.
It's easy to make and loaded with nutrients and flavor.
This recipe combines crisp dill pickles, eggs, and avocado with tangy mayonnaise for a super healthy yet delicious breakfast.
The key to making the eggs soft and runny is letting them sit for about 20 minutes.
It will also help if you use fresh dill pickles as they can be tough at times.
If you're looking for a new and exciting way to eat your veggies, Baghali polo is the way to go.
It's a deep-fried snack that's perfect for any occasion.
But trust me, it'll be one of your favorites!
Flavored with chickpea flour, this snack is crunchy on the outside and soft on the inside.
Make it as spicy or mild as you like, but I recommend serving it with some naan bread.
This is a terrific popcorn recipe for your next movie night.
It's easy to make and comes together in just five minutes.
You can use store-bought or homemade butter, but I prefer the latter.
(And it's so much more pleasant.)
The seasoning mixes are quick and simple, too! Just combine flour, salt, paprika, garlic powder, and pepper.
Best of all?
You can make this recipe in advance without worrying about the popcorn being stale.
This recipe is a little different from the other rotisserie chicken recipes you've tried.
But it's just as tasty and isn't at all low-carb.
The cucumber and dill are refreshing, while the yogurt gives it a tangy, creamy texture.
And since the chicken will be cooked in the salad, it's less than 100 calories per serving!
Plus, there are so many other yummy additions such as feta cheese, red onions, and cherry tomatoes.
If you love the combination of sweet and tart, then this salmon mousse is a must-try!
It features creamy, syrupy coconut milk in the base for a decadent creaminess that goes so well with the crisp and salty salmon.
You can't go wrong with fresh dill and lemon juice when it comes to adding bright flavors.
Drain your caviar before serving as it will be very runny.
It's best to use freshly caught white fish like halibut or sea bass.
Don't worry about cutting up the whole fish into smaller pieces just because its tail is covered in scales.
This dish is so yummy, you won't want to share!
Are you craving a warm and comforting muffin this morning?
Then look no further than this recipe!
They have the perfect amount of cheddar and dill, making them super cheesy.
And they're just as scrumptious as any other muffin.
The best part about these is that every bite will leave you feeling refreshed and revived.
Do you like your chicken dry?
Then you should try this recipe.
It's a great way to make up for the dry chicken that gets left in the fridge.
This recipe has all of the same flavors and textures as other dill pickle recipes, but it's lightened up with a splash of apple cider vinegar.
You won't be able to taste a lot of dill, but the tartness really makes an impact on your palate.
If you love lemon and dill, then you'll adore this mix of acidity and herbs.
The combination tastes wonderfully fresh, but it's also rich and creamy.
It's the perfect match for fish or chicken dishes where you want to add a little more spice.
And just because it's not overly acidic doesn't mean there aren't plenty of zesty flavors in this dressing.
It has a bright flavor that pairs well with so many different types of food.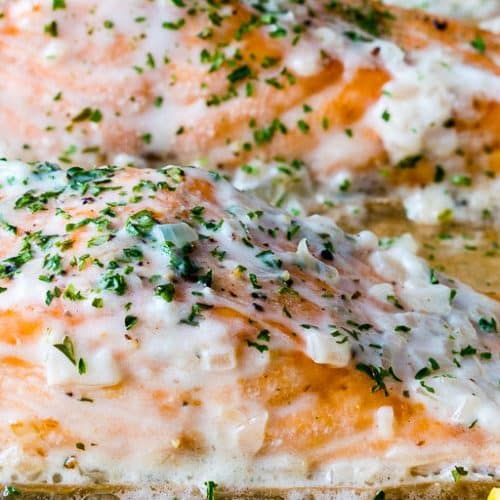 25 Yummy Dill Recipes
These dill recipes are full of the herb and will definitely add some extra flavor to your meals.
Instructions
Select your favorite recipe.

Organize all the required ingredients.

Prep a delicious shrimp dinner in 30 minutes.
---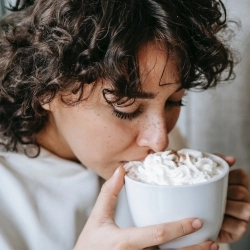 Latest posts by Grace Lambert
(see all)