These decadent keto cream cheese desserts are guaranteed to take your dessert game to the next level.
After all, there's no better way to incorporate dairy than with cream cheese!
Cream cheese is a versatile ingredient that goes from sweet and rich to savory and cheesy in seconds.
And it's even better when you add a touch of cream cheese icing.
That frosting is like magic!
But it gets even better when you pair it with other ingredients.
Like those dairy-free cheesecakes on this list, these cream cheese desserts are creamy, dreamy, and impossible to resist.
If you're a fan of pound cake, you'll love this keto lemon recipe.
This recipe is basically a sweet and buttery pound cake with sour cream frosting on top.
It's perfect for serving with any kind of coffee or tea to quench your cravings.
It's hard to find a better pair of cookies than cream cheese and chocolate.
Together, they make a dreamy cookie that everyone will want again and again.
You can use any other chocolate you like or go crazy with the chocolate chips.
The only thing you don't want is too much cream cheese, so keep it simple!
Lemon bars are so much nicer than lemon cookies.
The intense, tart flavor is a fantastic contrast to the sweet cream cheese filling.
The bottom layer of this dessert is insanely delicious and has the perfect amount of sweetness.
However, the top frosting is where you'll really enjoy these citrusy treats.
They're an easy recipe that will impress friends and family!
4. Cheesecake Bars
Cheesecake bars are a fabulous treat that's perfect for any occasion.
They're not only pretty, but they are also insanely delicious.
They have a crisp crust and creamy custard filling, making them a great dessert for any occasion and any size party.
Make this recipe for your next bake-off or summer potluck.
Everyone will love these decadent bars!
Snickerdoodle cheesecake bars are the perfect dessert for any occasion.
They're easy to make and require no baking.
Plus, they have all of the flavors of a snickerdoodle cookie without the guilt.
And yes, you can whip up these treats in just a few minutes!
Cinnamon cream cheese bars are a delightful treat you will want to make over and over again.
With a soft, buttery crust, warm cinnamon filling, and sweet cream cheese topping, what's not to love?
These bars are one of my favorites because they're exceptionally easy to make.
They require only five ingredients – shortening, powdered sugar, eggs, cream cheese, and cinnamon.
When combined with the warm spices and sweetened cream cheese topping on top of these delicious bars of heaven.
Cheesecake is the perfect dessert for any occasion, and this recipe is one of my favorites.
I love that you can whip up a batch in no time, so it's always on hand.
And with only three ingredients, there's no need to worry about making multiple batches.
It has a silky smooth consistency with a crunchy border around the edges.
Plus, the added chocolate makes it extra decadent!
You can serve it as is or top with berries for an even more sinful treat.
For something extra special, you can't go wrong with a double brownie.
But getting that rich and fudgy texture in every bite is tricky, especially with some of the other ingredients.
You might have to add cocoa powder for moisture and peppermint extract for those minty flavors.
This recipe is perfect if you want to keep it simple and don't want everyone to know how easy it is.
But when they see these babies on your table, they'll be begging for seconds.
These decadent chocolate chip cheesecake bars are the perfect treat for any occasion.
They're also gluten-free and vegan.
They have a chewy, fudgy crust topped with a creamy, silky filling of cream cheese, sour cream, and vanilla.
Every bite is decadent and delicious.
Make them for your next bake sale or get-together.
You won't believe the scrumptiousness they bring!
I know that there are other cheesecake recipes, but these are the ones I always turn to.
The crust is flaky and buttery, and the creamy filling is just what you need for a hearty dessert.
The cookies finish off the dish perfectly, adding a nice crunchiness and a smoothness that cannot be beat.
Lemon cheesecake pudding is the dreamy, silky-smooth refreshment of summer.
Made with cream cheese, lemon curd and whipped topping, it's a simple dessert but oh-so amazing.
It's so good that no matter how many times you make it for guests, people will always ask for seconds!
This recipe calls for instant pudding if you prefer to cook your custard ahead of time.
However, I find the fresh taste better with this traditional recipe.
If you love cake, you'll adore this cream cheese apple cake.
It's warm and full of flavor, moist, and insanely easy to make.
Aromatic spices give the cake an interesting profile that complements the apples beautifully.
The buttery crumb on top adds a lovely crispness that balances out all the flavors.
There are also plenty of chunks of tart apples in each slice.
So if you want something sweet and fruity with a little bit of spice, this is the cake recipe for you.
This cream cheese crumb cake is a terrific way to transport nostalgia from the 90s into your home.
It has that old-fashioned cookie crumb structure, with chewy and buttery edges.
But it's also overflowing with a creamy and melty filling made of cream cheese, marshmallows, and Cool Whip.
A simple mix of the two will make this cake unbelievably yummy!
These almond dessert bars are wonderfully sweet, with a delightful crisp crust.
They're so easy to make and require just five ingredients.
You can serve them for breakfast, as a tasty afternoon snack, or even as an ingredient in a cookie sandwich.
There's no need to stand at the kitchen counter all day long!
They taste best when made with cream cheese, but you can use any kind of cream cheese you prefer.
Some people like the flavor more mild, while others prefer it strongly tangy.
Chocolate lasagna is a devilishly delicious dessert that you'll want to make again and again.
It all starts with a layer of creamy chocolate pudding, followed by layers of angel food cake, chocolate chips, and hazelnuts.
Finally, it's covered in chocolate ganache, which is so rich and decadent… it's like eating chocolate pudding!
This dessert isn't only amazing but also easy.
So if you don't have the time to make your own lasagna sauce, this recipe will be the perfect alternative.
These apple cream cheese bars aren't your average cheesecake.
They're dense and fudgy, with plenty of tangy apple flavor.
And they're sooo good.
With a crispy crust and tender filling, they're perfect for any occasion.
I like to serve mine with a drizzle of caramel sauce for dipping.
But you can use them as appetizers or dessert bars too!
Here's another simple but decadent recipe that can make a crowd happy.
These blueberry cream cheese bars are full of sweet and tangy flavors, and the chewy crumb is to die for!
Best of all, these bars have just two ingredients in them – cream cheese and fresh blueberries.
They taste amazing on their own, but also pair well with chocolate.
You can't beat these softbatch cookies for their texture and flavor.
The dough is made from biscuit mix along with confectioners' sugar, softened cream cheese, and chocolate chips.
And it's such a simple way to make sure you have the perfect cookie.
The only thing that could make it better is to add some chopped peanut butter cups or candy melts into the dough.
This is a gorgeous dessert that looks like it came straight off the pages of Martha Stewart.
The lemon pudding mixes with whipped cream, toffee, and whipped cream for an incredibly decadent treat.
It's the perfect sweet end to any meal, whether you're having brunch or dinner.
This pineapple delight is a fun twist on the classic.
It's simple to make and will definitely be a hit in your house.
I love the combination of pineapple, coconut cream, and rum to create this dessert.
It has all these flavors and more, making it one that you won't want to miss.
The only thing missing from this treat are some clouds of whipped cream for good measure!
These are the type of no-bake cheesecakes you can pull out for guests and make something pretty in a snap.
It's such an easy way to make something that even the kids will love.
I especially like them with some white chocolate on top.
But use whatever you have in the house!
This is a wonderful little tart/treat (or treat) for all the family.
It's a fun way to use up some leftover pastry, if you ask me.
The filling is made with Greek yogurt, honey, oats and raisins, walnuts, and cinnamon.
It's sweet, but not too much that your child won't eat it.
I like to add some mini chocolate chips to my topping so they don't get soggy.
But if I'm serving more than one, I prefer them without.
If you're looking to make a fun addition to your holiday table, this cheese Danish is the perfect one.
It features a soft spiced pastry filled with cheddar and Gruyere crumbles.
With only four ingredients, it's easy to whip up, too.
It has all the classic flavors of a Danish but with cheddar cheese instead of cream cheese.
The result is something that'll be sure to please both kids and adults!
Oreo delights are a chocolate-cream-cookie trinity of deliciousness.
Imagine the perfect combination of milk chocolate, cream cheese icing, and Oreos.
That's what you'll get with these mouthwatering cookies.
These cookies are crispy on the outside and soft in the middle.
They're chewy and bursting with flavor!
These pumpkin bars are super soft, moist, and full of warm fall flavors.
The best part?
They're made with just four ingredients (though you will definitely have to use canned pumpkin).
They're also vegan and gluten-free.
So they'll be perfect for any occasion!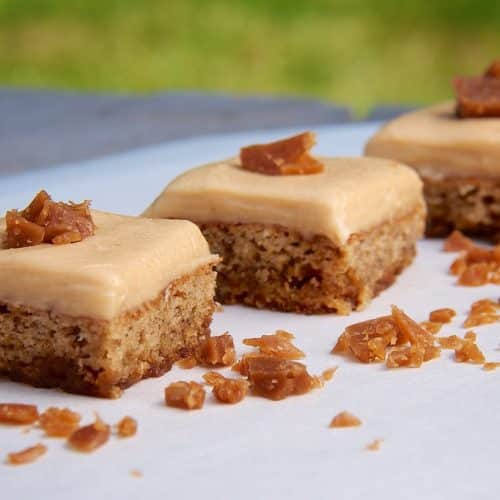 25 Yummy Cream Cheese Desserts
These apple cream cheese bars aren't your average cheesecake. They're dense and fudgy, with plenty of tangy apple flavor.
Ingredients
2

cups

all-purpose flour

1/2

cup

packed brown sugar

3/4

cup

cold butter

2

packages cream cheese

2

tablespoons

sugar

1

teaspoon

vanilla extract

2

large eggs

3

medium tart apples

1/2

teaspoon

ground cinnamon

1/4

teaspoon

ground nutmeg
streusel:
3/4

cup

all-purpose flour

3/4

cup

packed brown sugar

1/2

cup

quick-cooking oats

1/3

cup

cold butter

1/3

cup

hot caramel ice cream topping
Instructions
the oven to 350 degrees. Brown sugar and flour should be combined in a small bowl; add butter and mix until crumbly. Fill a 13 x 9-inch baking sheet with the mixture and press down. Bake for 15 to 18 minutes, or until golden.

In the meantime, combine cream cheese, 1/2 cup sugar, and vanilla in a large bowl and mix until creamy. Just until mixed, add the eggs and beat on low speed. over the crust.

Apples should be combined with the remaining sugar, nutmeg, and cinnamon in a small bowl. Combine flour, brown sugar, and oats in a separate basin; stir in butter until mixture is crumbly. over the apple layer, sprinkle.

Bake for 25 to 30 minutes, or until the filling is firm. Pour on the caramel topping and let cool for an hour in the pan on a wire rack. Keep chilled for at least two hours. Into bars; cut.
Video
Nutrition
Calories:
2544
kcal
Carbohydrates:
362
g
Protein:
30
g
Fat:
112
g
Saturated Fat:
67
g
Polyunsaturated Fat:
6
g
Monounsaturated Fat:
30
g
Trans Fat:
4
g
Cholesterol:
430
mg
Sodium:
1077
mg
Potassium:
972
mg
Fiber:
15
g
Sugar:
193
g
Vitamin A:
3474
IU
Vitamin C:
13
mg
Calcium:
251
mg
Iron:
12
mg
---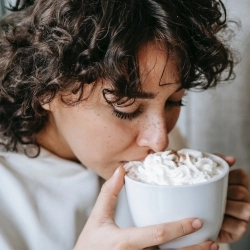 Latest posts by Grace Lambert
(see all)