If you're in the mood for decadent treats, look no further than these wonderful dessert bars!
These bars are a sweet, chocolatey, and sinful confection that'll leave you wanting more.
Each tasty dessert bar is a dream come true.
It's a Bounty-style cookie with a rich, creamy cheesecake filling.
Or, you could try a blondie from your favorite ice cream shop.
There are cookies and caramel cake bars to satisfy every craving.
Whatever you're in the mood for, you'll find it on this list of dessert bars.
Enjoy!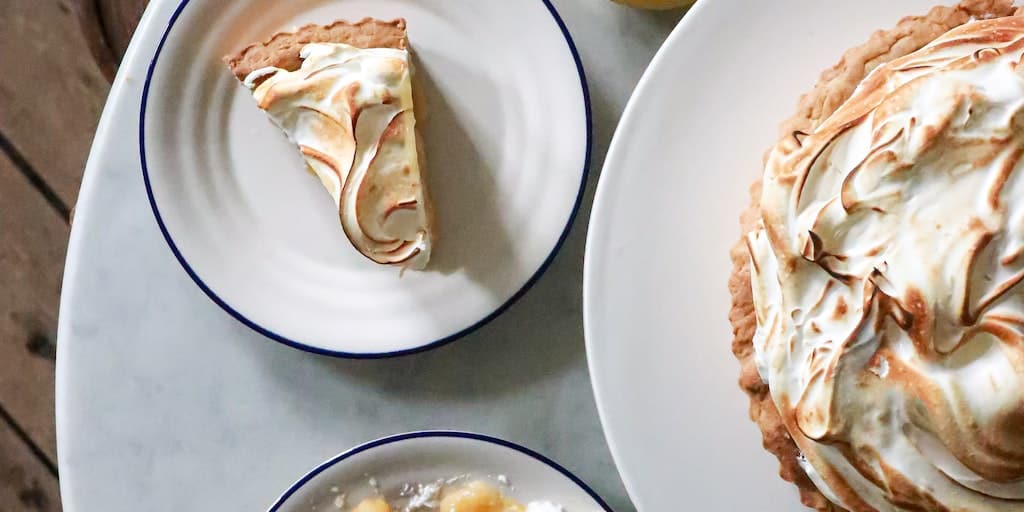 These cookie bars are cheesecake-flavored and super rich and decadent.
They're a terrific way to use up any leftover cream cheese, and the fun shape makes them easy to serve.
Just be sure you let the remaining filling cool before slicing into it!
These carrot cake bars are the perfect thing for a cold day.
They're light, moist, and packed with sweet and tangy carrots.
The carrots take on a perfectly caramelized flavor under the oven, and it's impossible to resist.
The best part is that these bars are also gluten-free!
These are like a cross between a cake and an oatmeal cookie.
They're soft, chewy, sweet, and full of coconut.
I like to soak my oats with maple syrup and coconut oil before adding them in the mix.
The combo of coconut, chocolate chips, and oats is too good to resist!
These crumb bars are a wonderful combination of crunchy, chewy, and soft.
They're incredibly satisfying to eat and you can use any kind of ingredients.
You can make these in 30 minutes and have them ready for the oven when you need them.
They're great for an afternoon snack or a healthy dessert on the go.
I'm pretty obsessed with blondies, and they're not just for breakfast anymore.
These soft, buttery treats are fantastic for a dessert or as a snack.
They have the same delicious taste but are much healthier.
And when you add in the creamy whipped cream cheese frosting on top?
Oh boy!
These blueberry crumble bars have a depth of flavor that will please everyone in the family.
They're made with blueberry pie filling, crumbly oat crust, and fresh blueberries.
They're sweet, tart, and buttery with just the right amount of sweetness to make them perfect for every palate.
If you want to add a little extra crunch, you could also make them mini-marshmallows into the bottom of some cake pans!
These are my favorite snickerdoodle bars. I can't get enough of them!
Snickerdoodles come together in just 15 minutes, and you can whip up this delicious treat on a rainy afternoon.
The cookie bites are thick and caramel-like with a buttery goodness.
I love the combination of brown sugar, cinnamon, and oats for that intense flavor.
It's definitely not your typical snickerdoodle recipe!
Frito bars are a classic snack and one I always like to grab on the go.
They're crunchy, salty, and full of yummy flavors – especially when they're covered in chocolate.
This recipe calls for Fritos and Nutella but you could easily swap them out if it's vegan or just too much fun to pass up.
If you love cinnamon cream cheese, then you have to give this recipe a try.
It's the perfect combination of sweet and spicy, with just enough buttery goodness to make it amazing.
This one-of-a-kind dessert is made with a crunchy shortbread crust filled with creamy vanilla custard.
The best part?
It's so easy to make that you can do it in under an hour.
Just remember: be sure to let the crust cool completely before adding the filling!
Binge-able bars are just what they sound like.
These cookies are loaded with chocolate, nuts, and oat cereal goodness.
They're chewy, fudgy, and everything you can want in a dessert bar.
But what makes these bakeries different is that you don't need to cut them into squares.
Instead, you'll use cookie cutters to create individual bars of deliciousness.
Pro tip: use sturdy cookie cutters for the most even cuts!
I always like to start my dessert with a rich, creamy cheesecake.
This recipe takes this classic pie and adds plenty of pecans to give you the most decadent, warm, filling.
Without any crust or additional topping, this one is just a silky smooth layer of cream cheese.
But it's not your average cheesecake!
This one has chunks of crunchy pecans in every bite.
In the mood for a cheesecake-bar?
This looks like one of those recipes you just can't get enough of.
It combines the creamy, velvety cheesecake with a soft and chewy caramel.
And that's without even mentioning the adorable Oreo crust!
These are the ultimate cookie bar to make in your oven.
It's moist and buttery with a crisp outer crust that will keep you coming back for more.
There's also a creamy filling and plenty of chocolate chips for good measure.
The only thing I would change is to use dark chocolate chips instead of white, which should be fine if you want them extra crunchy.
These shortbread cookie crumble bars are an easy way to craft a special treat.
Just a few simple ingredients and about 20 minutes of your time can make them.
They're loaded with vanilla and chocolate chips, but you may want to add some chocolate chips to the top if you have them.
Either way, they'll be delicious.
The crisp crust is light and flaky, while the filling is creamy and packed with flavor.
Serve these bars for breakfast or as part of an afternoon snack.
You won't be sorry.
These lemon cream cheese bars are as scrumptious as they are pretty.
And if you're not a fan of lemon and cream cheese, I don't blame you.
Do this recipe and you won't be able to taste the cream cheese at all.
Instead, they have a delightful mint-y flavor that pairs perfectly with the sweet tartness of the lemon.
These millionaire cookies are a great way to use up leftover shortbread.
This recipe has all the delicious buttery, crispiness you love in shortbread and then some!
It has butter, brown sugar, flour, vanilla extract, and pecans for crunch.
They're soft enough to be chewy but firm enough to hold their shape.
Oatmeal bars are normally made with oats that are already cooked, so they're thick and dense.
To make them even easier, this recipe uses steel-cut oats, which will still be very soft but much more manageable for your oven.
It also calls for a ton of Greek yogurt to really soften the oats up, adding plenty of moisture.
If you would rather avoid the added work of baking on this warm spring day, try these fruity crumble bars instead!
This dessert bars are a sweet treat you can make in a flash.
The crisp, crumbly shortbread base is filled with a gooey apple filling and drizzled with cinnamon-sugar.
It's the perfect end to any meal or dessert.
Plus, it comes together in just 30 minutes.
So feel free to make these easy bars anytime of day!
These caramel crush bars are a fun twist on the traditional Oreo.
It's like an Oreo cookie, but the piece of cake is way more chocolatey.
The crunchy cookies get topped with a sweet and sticky caramel filling, and then you have to eat them all in one sitting!
I mean, who can resist that?
Salted caramel takes so much longer to make than other types, but it's worth it when you top it with a sweet, salty butter bar.
The gooey caramel contrasts the crunchy, decadent butter bar with a delightful balance.
They work well together to create the ultimate rich and yummy treat.
Chocolate and Graham crackers have always been a match made in heaven, so why not try pairing them together?
These chocolate bars are sugar-free and gluten-free, and they're just as rich and decadent.
They're also vegan-friendly because of the coconut flour.
Just remember to cook them until the edges start to turn golden.
It'll take a few minutes.
If you want something more intense, try adding some chocolate chips or chopped peanut butter candy bars into the mix!
I'm a huge fan of dessert bars, and I've made them many times.
They're fun, easy to make, and they usually taste like you spent hours in the kitchen.
But this recipe is different. It has layers of cheesecake, creamy pudding/frosting, Oreos (or other cookies), chocolate chips, and almonds.
This dessert bar looks as though it took months to make. However, it took only 20 minutes to prepare!
Snickers bars are a classic combo of chocolate and caramel. It's impossible not to love them when they're this good.
These blondies are even better. They're loaded with Snickers, making them perfect for any candy lover!
But the best part is that these blondies taste just like the real thing.
You can make them with or without brown sugar, but I think it'll be best with an extra helping of sugary goodness.
When it comes to high-quality chocolate, Nainamo is the company to go with!
This Finnish chocolate maker has created a line of bars that are full of flavor and texture.
In this recipe, you'll melt cacao butter and milk for a rich chocolatey flavor.
Then, sprinkle over cacao powder for a final layer of decadence.
This recipe is a combination of three different kinds of flour.
The first is cornbread flour, which gives the bars a lovely and tender texture.
The second is wheat flour and cornmeal, giving them some crunch and color.
The last ingredient is oats for extra flavor.
These bars are perfect for dunking in your favorite hot chocolate!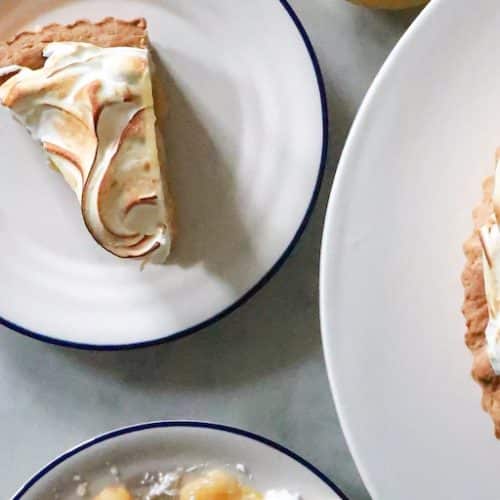 25 Simple Dessert Bars Recipes
If you're in the mood for decadent treats, look no further than these wonderful dessert bars!
Instructions
Select your favorite recipe.

Organize all the required ingredients.

Prep Simple Dessert Bars in 40 minutes
---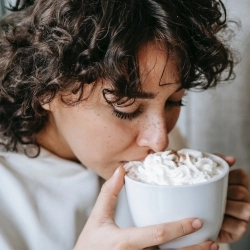 Latest posts by Grace Lambert
(see all)