These fun and festive St. Patrick's Day desserts are a great way to celebrate the holiday!
When it comes to celebrating St. Patrick's Day, there are so many different things you can do.
Whether you have a few minutes or want to spend hours baking, there's something for everyone.
So whether you want to make a traditional Shamrock Shake or something more unique like an Irish Cream Tarts, I have you covered.
Take your taste buds on a trip to Ireland with these delicious St. Patrick's Day desserts!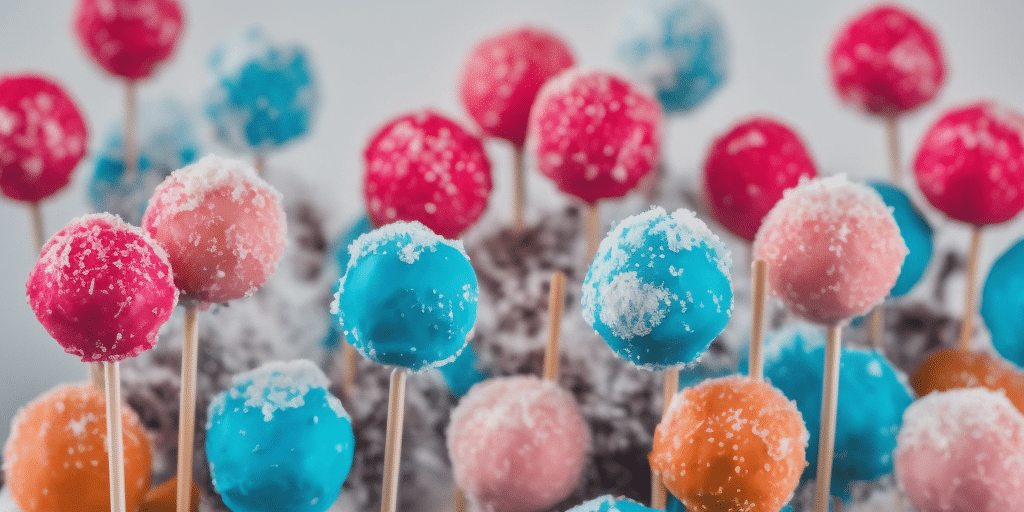 Are you ready to shake up your breakfast routine?
If you're looking for a fun way to get your kids excited about their morning routine, this shamrock shake lasagna is the answer.
This recipe combines layers of cheesy noodles, spinach and tomato sauce, pumpkin pie spice, and chocolate.
It's creamy, sweet, and full of holiday flavors.
With every mouthful of this dish, it will also make your house smell amazing!
Coffee and cream are the perfect combination, especially in these Irish cream tarts.
There's just something about their rich flavors that make them the ultimate summer dessert.
Just like coffee, the Irish cream adds an extra layer of richness to this recipe.
These traditional tarts are made with a crisp pastry crust, which is perfectly paired with the sweet and creamy filling.
They're also topped with a white chocolate ganache that gives them a wonderful texture contrast.
If you're looking for a decadent dessert that won't leave you feeling deprived, look no further than these Guinness brownies!
They're so moist and fudgy that they almost melt in your mouth.
And the added Guinness is just too much to resist.
Serve them with ice cream or whipped cream for the ultimate indulgence.
I had this once, and I'll never forget it.
It was a slow weeknight in my family's restaurant, and we were making a lot of bread pudding.
The first time I tried this, it was so good that I ended up eating the whole thing by myself (yes, with a little help from the spoon!).
If you love pecan pie and rum baba, this is the dessert for you!
The caramel sauce is to die for.
These are the kind of desserts you make to bring somebody home after a date.
They also taste fantastic if you're just eating them by themselves.
The cheesecake is rich and creamy, and the mint topping is wonderfully fresh and green.
You can even go for more than two layers if you want!
I tried the pistachio pudding pudding cookies from above, and I was blown away by their texture.
As you might guess, these are the same thing but in the shape of a kiss.
I used a bit of whipped cream for extra decadence, and I just had to add a drizzle of chocolate syrup over the top.
I love the fragrance of this apple amber.
It's not overpowering, but it's a bit too much for my taste.
I think this recipe will be great if you want to use up all those apples in your fridge or give something new to your autumn cookout.
What I like about it is that it doesn't require any cooking.
Just make sure you leave out the cinnamon stick and add some cloves if you want more spice.
St. Patrick's Day is the perfect time to celebrate all things green!
This parfait is loaded with sweet and sour pineapple, gooey marshmallows, and fresh mint.
It's a bright and refreshing way to start your day after staying up late on St. Patty's Day.
Sometimes, you just need a sweet treat.
And these shamrock macarons are ideal for a quick and easy grab-and-go snack.
The shells contain rainbow sprinkles, and the filling isn't too much to speak of.
It's a little bit like an oatmeal cookie in the shape of a shamrock – only better.
Okay, here's another green velvet cheesecake recipe I know you're going to love.
Made with a simple base of cream cheese, Cool Whip, and freshly-baked pie crust, this dessert is just as sweet as it is tasty.
The green color will definitely add an additional element of fun to your dinner party.
Plus, the kids will love helping you decorate.
Serve these for a special occasion or for snacks with friends and family.
They won't last long!
I like to serve my friends mint m&m in the fall.
It's an easy way to get them to eat more of their sweets, and it also tastes really good.
These are just as soft and chewy as you would expect, but they have a slightly tangy flavor that's hard not to love.
Beyond the awesome taste, though, these have a great texture that makes them harder than most cookies.
So if you enjoy eating them with your hands, I highly recommend making extra.
I have to admit that I didn't make these cupcakes.
Instead, I made them using the recipe above!
The truth is, I don't care for green anything.
However, the color of these cupcakes is just gorgeous!
If you do want something a little more festive, try making a white chocolate and marshmallow frosting.
These cupcakes are a little like velvet cake.
They're moist, tender, and light enough to hold their own in the cupcake tower.
They also include green food coloring for a pop of color you won't want to miss.
While these aren't "mature" cakes, they taste great with this vibrant shade of green.
Enjoy them as is or top them with chocolate frosting for more decadence.
Either way, everyone will love these little bites of heaven!
These mint chocolate chip cookies are so good, they'll make you forget there isn't a mint in them.
Sticky, buttery cookies with a bright green color and delicious chocolate chips?
If you have ever had chocolate chip cookies before, you already have this recipe covered.
They're soft, chewy, and loaded with fresh mint.
Add a touch of cinnamon for extra flavor. I guarantee it's going to be your new favorite cookie.
This poke cake is a fun twist on the classic vanilla cake.
It's topped with Irish cream frosting and garnished with chocolate chips and zest.
It's a no-fuss dessert that everyone will love.
Not only is it easy to prepare, but it also tastes pretty incredible!
Top tip: You can use any type of chocolate you like in this recipe.
I like to top mine with dark or white chocolate instead of milk so they stay nice and dark.
I can't tell you how excited I am to see a recipe for this classic treat!
It's simple and tastes just like the original Rice Krispie treats.
This version is made with marshmallows and chocolate.
The chocolate chips are added to the crispy marshmallows which make them even more irresistible.
If you love these great-looking treats, be sure to visit Lucky Charms.com for some delicious treats!
I know what you're thinking, but no!
They aren't actually called pudding cups.
They are just pudding cups with a small scoop of vanilla ice cream in the middle.
But who cares?
Because they taste phenomenal, and you can make them ahead of time for St Paddy's Day!
Just make sure your chocolate pudding is chilled before serving.
Otherwise, it will sink to the bottom.
This grasshopper pie looks just like a piece of heaven, and it's so scrumptious that you won't even need to make the crust from scratch.
If you want a quick but fantastic-looking pie, all you'll need is the cream cheese filling and buttery graham cracker crust.
Trust me; they go together like peanut butter and jelly.
The only thing I don't understand about grasshopper pie is why it isn't called "Cheese Pie."
It tastes as good as it looks!
Macarons are a decadent and delicious treat made of almond paste and sugar.
These macarons are a bit different from traditional macarons.
Instead of being made with almond flour, this recipe uses hazelnut flour for more texture and flavor.
Also, the shells are dipped in chocolate before being filled with strawberry or pink lemonade gelato.
Delish!
Irish dirt cakes are a traditional breakfast dish that is great for busy mornings.
Creamy eggs, cheese, and bacon are tossed in a thick batter made from flour, milk, and egg whites.
It's baked until golden brown and delicious.
Here's the twist: you'll add some of your favorite Irish tea to the batter!
Each cake is made with classic ingredients like potatoes, eggs, and cheese.
They're then tossed in tea-infused butter to soak up all those delightful flavors.
These cute little snacks are a fun take on my favorite kid's snack, the pretzel.
But they have a little more pizzazz thanks to the green sprinkles.
In fact, you can make them using green sprinkles and any pretzel flavor you like best.
Just be sure you use enough so that they're all covered in green before adding your gummy worms.
They're perfect for parties (and anyone else who wants a fun snack for Easter).
St. Patrick's Day is my favorite holiday.
I love the green, shamrock-covered hats, and their Irish heritage.
However, there's something about a sweet lime Jello shot that makes it so much more special.
This recipe takes it over the top with a layer of creamy vanilla pudding slathered on top!
I also like to use an interesting flavored Jell-O instead of plain m&m.
These are a fantastic little dessert.
The chocolate and mint filling is so refreshing, while the buttercream adds tons of flavor to these bites.
But wait… there's more!
There's also a bit of crunch from the chopped peanuts, along with some nice heat from the chili powder and chipotle pepper.
They taste like something you'd get at a Mexican restaurant, only better because you can make them yourself.
Baileys Irish cream dip is an excellent option for holiday parties, potlucks, or even just a night out.
It takes only 10 minutes to whip up, and it's creamy, sweet, and has a hint of tartness from the alcohol.
If you want to add some extra flavor to this one, try adding some pecans or chopped pistachios!
You can also swap the dark chocolate for semi-sweet if you like your dip sweeter.
These cookies are the perfect way to sneak some leprechaun goodness into your Christmas cookie basket.
They're buttery, crumbly, and taste just like the real thing.
Plus, they're a breeze to make – just mix together plain flour and sugar until you have a smooth dough.
Place it in a lined baking dish and cover with glaze (or leave it out if you prefer).
Bake your cookies for about 15 minutes, then let them cool for another couple of hours before serving.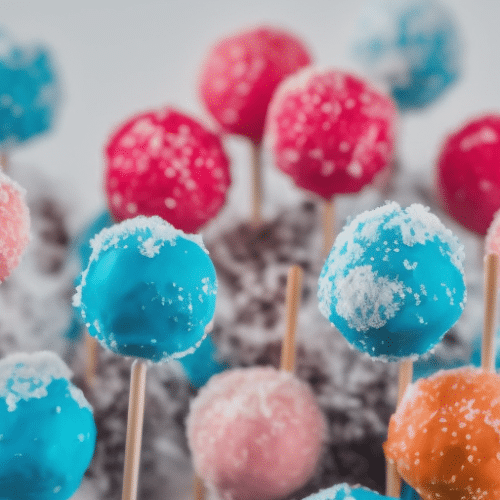 Chocolate Mint M&M Cookies
Beyond the awesome taste, though, these have a great texture that makes them harder than most cookies.
Ingredients
¾

cup

butter

1

cup

brown sugar

packed

½

cup

granulated sugar

1

tablespoon

vanilla

1

teaspoon

peppermint extract

1

egg

2

cups

all-purpose flour

½

cup

cocoa powder

2

teaspoon

cornstarch

1

teaspoon

baking soda

½

teaspoon

salt

1

cup

mint M&Ms
Instructions
Place parchment paper over cookie sheet and set aside.

Butter and sugars should be smoothed out in a stand mixer bowl.

Egg, peppermint, and vanilla should all be completely mixed in.

Mix the flour, cocoa powder, cornstarch, baking soda, and salt in a separate medium mixing basin.

Slowly add the dry components to the wet ones while running the mixer on low until everything is mixed.

Add 1/4 cup of M&Ms by folding with a rubber spatula.

Create balls that are about the size of a tablespoon using a cookie scoop.

Insert three additional M&Ms into the cookies.

Once all the dough has been used, place the cookies on the prepared cookie sheet and continue.

Place cookie sheet in the freezer for an hour while it is wrapped in plastic wrap.

Set the oven's temperature to 350 degrees Fahrenheit.

Cookie removal from the freezer

On the baking sheet, distribute the cookies equally. Bake cookies for 10–12 minutes; they should look just just done.

After five minutes, move the cookies to a cooling rack to finish cooling.
Video
Nutrition
Calories:
894
kcal
Carbohydrates:
134
g
Protein:
10
g
Fat:
38
g
Saturated Fat:
23
g
Polyunsaturated Fat:
2
g
Monounsaturated Fat:
10
g
Trans Fat:
1
g
Cholesterol:
132
mg
Sodium:
873
mg
Potassium:
336
mg
Fiber:
6
g
Sugar:
79
g
Vitamin A:
1123
IU
Calcium:
86
mg
Iron:
5
mg
---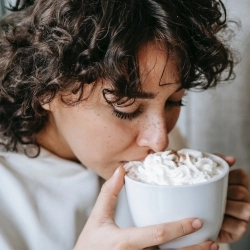 Latest posts by Grace Lambert
(see all)