Wawa Chicken Corn Chowder is a one-pot meal made with corn, chicken breast, seasoning, and vegetables.
This American delicacy is richer than traditional soup.
Made by Wawa, a popular American food store, this chicken chowder is popular among households because of its rich and healthy properties.
It's the accurate definition of comfort in a bowl, this chowder.
While other chicken corn chowders contain mayonnaise and cheese, Wawa chicken corn chowder contains only natural ingredients to keep the natural taste of food.
This way, you get all the nutritional benefits with every spoon.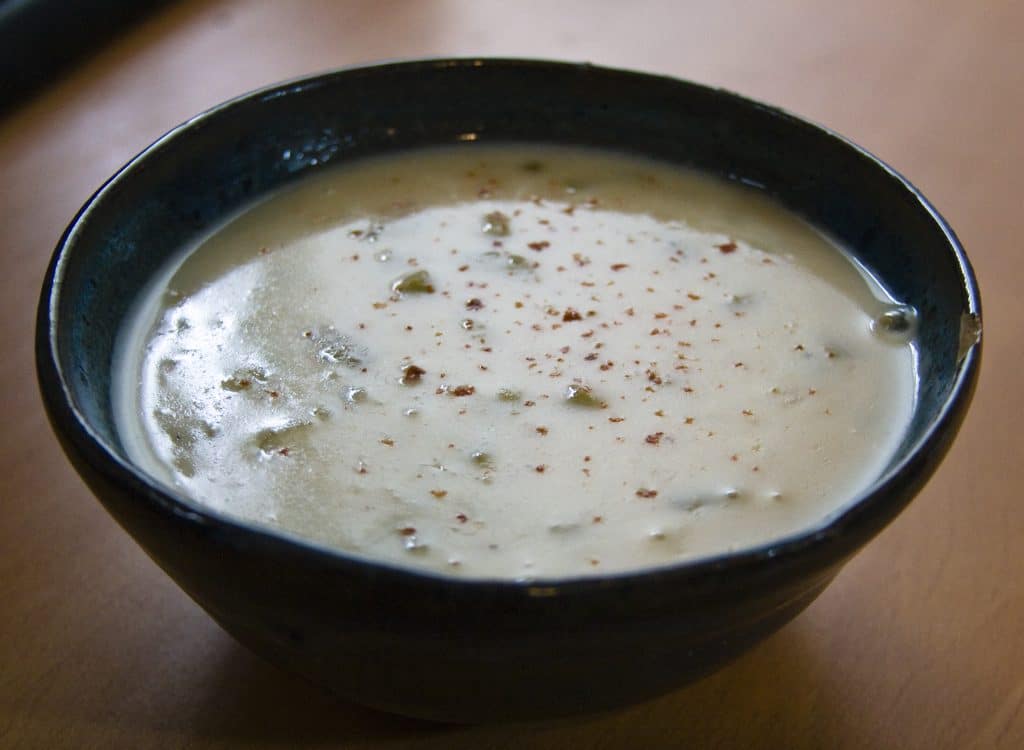 Where to Buy Wawa Chicken Corn Chowder
Wawa stores serve chicken corn chowder on Tuesdays, Thursdays, and Saturdays.
They have a weekly schedule for serving their foods and chowders.
However, if you want your specific chowder any day of the week, ‌call the store and make an order hours before you get there.
By using the Wawa store locator, you can confirm if there's a convenience store within your location.
You can also make your order from the Wawa App, pay, and wait for your doorstep delivery.
Which Methods Can You Use to Prepare Wawa Chicken Corn Chowder?
You can prepare this chowder using either of these methods:
An instant pot- With this method, you just set your chowder and leave it.
After 5 minutes, it will be ready to serve.
The benefit of cooking chicken corn chowder with an instant pot is that your carrot and onion will preserve nutrients.
These vegetables will have a crunchy texture because they won't overcook.
Slow cooker- Although it takes longer, there's less evaporation of liquid.
Therefore, you will have plenty of broth and chowder, and you won't need to add water while it's cooking.
Wawa Chicken Chowder Recipe
There's nothing as cozy and delicious as a sip of warm Wawa chicken chowder on a fall evening.
It's healthy, indulgent, and easy to prepare with simple ingredients.
Perfect for family dinners and get-togethers, this chicken chowder will leave you full for hours.
It's hearty, flavorful, and packed with fresh corn, succulent chicken, and spicy vegetables swimming in a rich, thick broth.
Why It's a Must-try Recipe
Easy preparation- You only need 20 minutes to have Wawa chicken corn chowder ready.
It uses a few simple and easily available ingredients, making it a cost-effective meal to serve your family.
Healthy- Wawa chicken chowder is a low-calorie delicacy filled with nutrients that your body needs.
It is ideal for weight-conscious people and those on a low-carb diet.
Even the pickiest eaters can enjoy this meal.
You can serve it to everyone, children and adults alike.
It is versatile- This is one meal you can have with anything.
From bread, veggies, and cheese, this chowder acts as the main meal, side dish, and dipping sauce.
Ingredients
● 1 chicken breast
● 2 pounds of chicken broth- To prepare the chicken broth, cook the chicken breast in water containing salt, parsley, carrots, and onions
● Once ready, strain the broth.
● 1 bunch of parsley
● 200g of corn grains- If you are using corn straight from the freezer, ensure it's thawed.
However, if you're using canned corn, drain and rinse with clean water before use.
If the corn is fresh, cut the kernels from the cob, blanch in boiling salted water for 3 minutes, then drain.
● 2 eggs
● 1 teaspoon of saffron
● Salt
● 150g of egg capellini
● 1 large diced yellow onion
● 2 diced carrots
Instructions
● Put the eggs in a saucepan and leave them to harden.
● Remove the eggs and let them cool.
● Shell the eggs, then chop them.
● Wash and dice the parsley.
● In a saucepan, add the chicken broth, chicken breast, saffron, salt egg capellini, and corn grains.
● Mix and bring them to a boil for about 5 minutes.
● Remove and add the chopped eggs.
● Sprinkle with diced parsley.
● Serve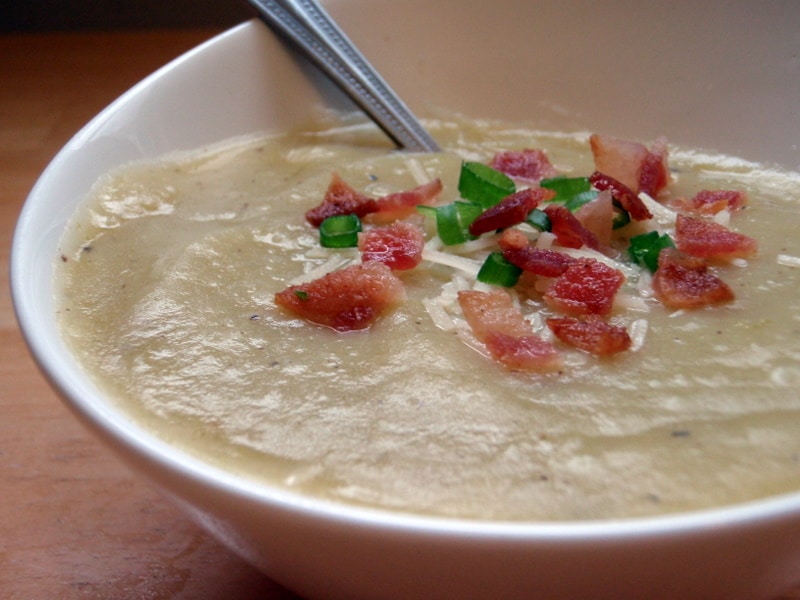 How to Serve Wawa Chicken Corn Chowder
Wawa Chicken Corn Chowder is a versatile delicacy that is a meal on its own.
However, you can complement it with any of these dishes:
● Sauteed vegetables
● Grilled salmon
● Smoked sausages
● Bacon and lettuce sandwich
● Shrimp tacos
● Dinner rolls
● Apple pie
● Buttermilk biscuits
For added flavor, use the following toppings:
● Chopped jalapenos
● Tortilla strips
● Sour cream
● Diced green onions
● Shredded cheese
● Cilantro
How to Thicken Wawa Chicken Corn Chowder
Wawa Chicken Corn Chowder is best served as it is.
The broth gives it a thick consistency, but if you want a thicker chowder, use one of the following options:
● Put a tablespoon of cornstarch in a ¼ cup of water, stir and pour into the chowder.
Bring it to a boil.
● Add heavy cream.
● Add cream cheese or plant-based milk and stir to form a creamy chowder.
● Mix softened butter and flour in a cup to form a thick paste.
Add the paste to the chowder and heat until the butter melts.
How to store Wawa Chicken Corn Chowder
In the refrigerator
Wawa chicken corn chowder can last from 3 to 5 days in the refrigerator.
Ensure it's kept in an airtight jar to prevent air and moisture from coming in contact with the chowder, making it spoil sooner.
If you choose to prepare it ahead of time, leave it to cool, then store it in the refrigerator using an airtight container.
When ready to serve, reheat on low heat and serve.
In the freezer
You can keep chicken corn chowder in the freezer for up to 3 months.
When ready to serve, let your chowder thaw in the refrigerator overnight, reheat in the microwave, and serve.
To freeze it:
● Leave it to cool to room temperature.
Storing your chowder when it's still warm will create room for bacteria to thrive.
● Pour into a container and tightly seal.
If your chowder is a lot, use a large container and do not fill it to the brim.
It's better to store in separate containers than to squeeze it in one jar.
Since our recipe contains eggs, freezing it will make the whites turn rubbery.
When you thaw, the eggs will make the chowder watery because they release water.
Adding cow milk to thicken the chowder will turn it grainy and inconsistent when frozen.
Also, cheese cream and heavy cream will turn your broth runny because freezing makes the fats separate, forming an uneven clump-like mixture.
To correct this, add back the heavy cream, cheese cream, or milk after thawing, then stir and heat.
To avoid these inconsistencies and retain quality, Wawa chicken corn chowder doesn't use additional thickening agents.
Wawa Chicken Corn Chowder Health Benefits
Nutrient-dense
Chicken broth is a source of protein and fatty acids which the body needs for bone, skin, and muscle repair.
It's also filled with iron which boosts the immune system.
It contains selenium, a mineral that aids in the management and prevention of cardiovascular diseases.
Chicken contains Vitamin B in large quantities.
These vitamins help in the production of energy and red blood cells formation.
One serving of Wawa chicken corn chowder guarantees your body a day's enough nutrients for its various functions.
Helps with Digestion
Wawa chicken corn chowder contains corn which is rich in fiber.
Fiber prevents constipation and ensures smooth bowel movement.
It also helps you stay full for hours.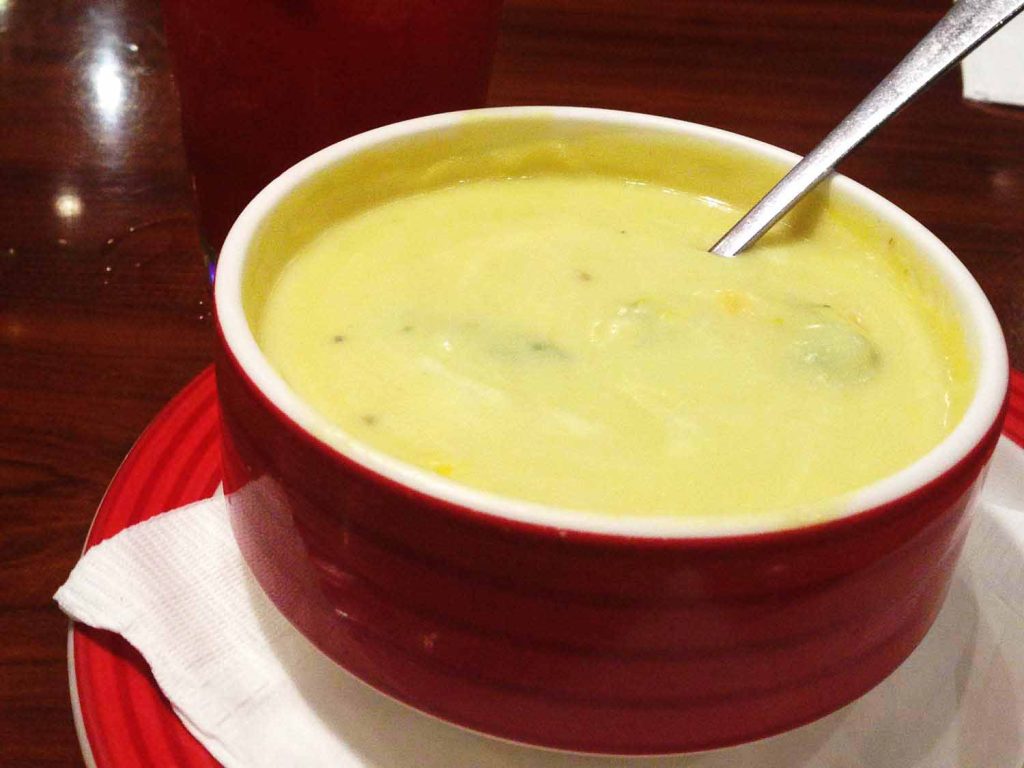 The fiber contained in corn has a compound that protects the body from contracting colon cancer.
Wawa Chicken Corn Chowder helps in lowering the body's cholesterol levels.
It comprises soluble fiber, which absorbs the bad cholesterol in the body.
Many people are seeking treatment options to help them lower cholesterol levels because of exposure to heart diseases.
Aids in Weight Loss
When on a weight-loss journey, it's recommended to take low-calorie foods which can keep you fuller for longer.
Wawa Chicken Corn Chowder contains 320 calories and keeps you full between meals.
Chicken is a lean protein with low calories, hence necessary for weight loss.
When you are on a diet, incorporate this chowder into your meal plan.
Since this chowder you fuller for longer, you won't have to consume more calories during the day, which translates to mean more weight gain.
Ideal for Pregnant Women
This chowder is ideal for pregnant women because both corn and chicken contain folic acid and antioxidants.
Folic acid prevents unborn babies from birth defects in the brain, skull, and spine.
Folate reduces the risks of miscarriage and low birth weight in newborns.
The body isn't able to store excess amounts of folate, it asses it through urine.
For this reason, pregnant women need daily consumption of foods rich in folic acid like Wawa chicken corn chowder to give their bodies the daily supply of folate.
Improves Eyesight
Corn contains lutein and zeaxanthin, which improve your eyesight by protecting your eyes from sunlight and light from screens.
Chicken corn soup also contains carotene which produces Vitamin A, a necessity for improved vision.
FAQs
What is the difference between Waya chicken corn chowder and traditional soup?
Chowder is a type of soup.
While Waya chicken corn chowder is rich and thick, traditional soup is thin and light.
Is Waya chicken corn chowder gluten-free?
Yes, it's gluten-free, hence it's suitable for everyone.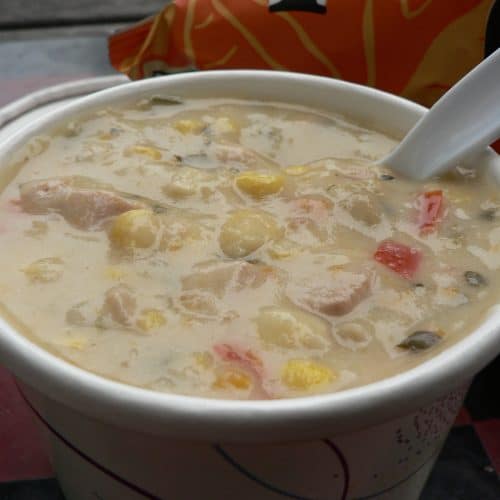 All You Need to Know About Wawa Chicken Corn Chowder
Wawa Chicken Corn Chowder is a one-pot meal made with corn, chicken breast, seasoning, and vegetables. This American delicacy is richer than traditional soup.
Ingredients
1

breast

chicken

2

pounds broth

chicken

1

bunch

parsley

200

g grains

corn

2

eggs

1

teaspoon

saffron

Salt

150

g capellini

egg

1

large diced yellow

onion

2

diced

carrots
Instructions
Put the eggs in a saucepan and leave them to harden.

Remove the eggs and let them cool.

Shell the eggs, then chop them.

Wash and dice the parsley.

In a saucepan, add the chicken broth, chicken breast, saffron, salt egg capellini, and corn grains.

Mix and bring them to a boil for about 5 minutes.

Remove and add the chopped eggs.

Sprinkle with diced parsley.

Serve
Video
Nutrition
Calories:
627
kcal
Carbohydrates:
12
g
Protein:
52
g
Fat:
41
g
Saturated Fat:
12
g
Polyunsaturated Fat:
9
g
Monounsaturated Fat:
17
g
Trans Fat:
1
g
Cholesterol:
392
mg
Sodium:
252
mg
Potassium:
702
mg
Fiber:
2
g
Sugar:
3
g
Vitamin A:
2055
IU
Vitamin C:
25
mg
Calcium:
80
mg
Iron:
4
mg
---