These tasty turkish breakfast recipes will make your morning a little bit more exciting!
From gozleme to börek and everything in between, there's a Turkish breakfast dish here that will make you want to keep them all to yourself.
Turkey is known for its savory savory breakfasts.
But what about when you add the sweet side?
These Turkish breakfast recipes are full of savory treats that will wake you up and fill your belly with good food.
They're quick, easy, and packed with bold flavors.
So, get ready to start your day off right!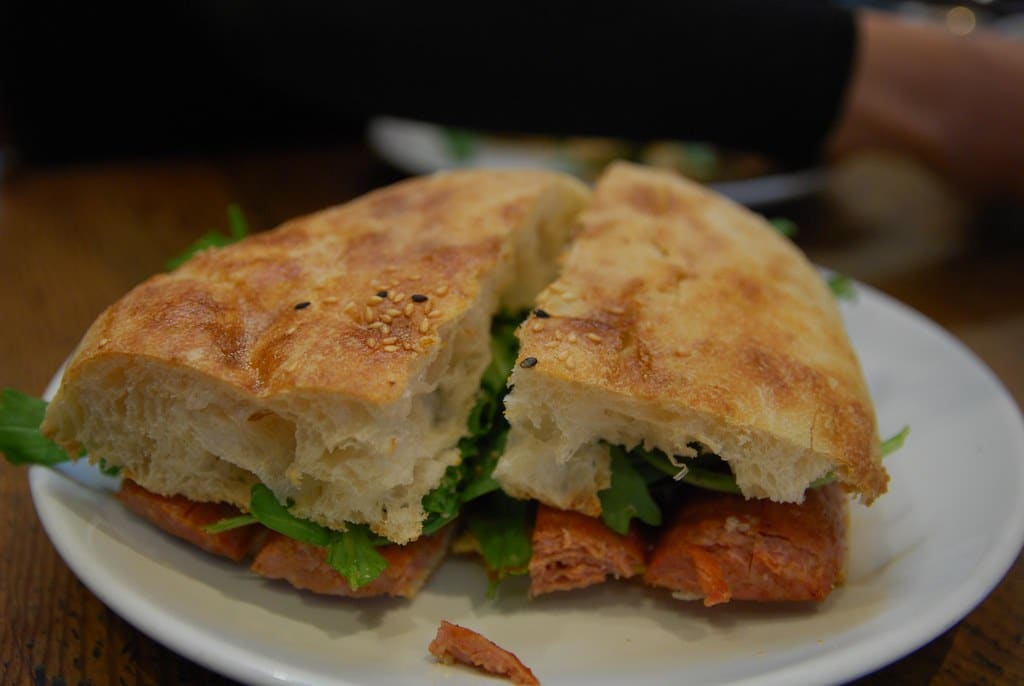 I've tried many stuffed flatbreads, and I can tell you this one is my absolute favorite.
This Turkish delight is the perfect combination of sweet, salty, and savory flavors.
Plus, it looks so pretty with its bright red color!
If you love food as much as I do, then you'll definitely enjoy this gozleme recipe.
It's a great appetizer to serve any time of year.
The flatbread itself is tasty enough on its own, but the toppings are what make it the ultimate treat.
As mentioned, a lot of the Turkish recipes call for feta or Greek yogurt.
This is one of those dishes that's so easy to make and comes together in just 20 minutes.
You can serve this as a side dish or add it on top of some rice and beans for an Asian-inspired meal.
If you've never tried melted cheese, then I definitely recommend giving it a shot.
It's such a different experience than any other dairy product you've had.
This cheese is made by blending the cheddar and cream cheese together.
Then, it gets mixed with cornmeal until it turns into a gooey, nutty mess.
You can serve it as part of a lemony dip or as an appetizer on its own.
Either way, it's quite addictive!
Boyoz may be the name for this traditional Turkish dessert, but it's not a sweet, fluffy pie.
Instead, according to legend, it's a fruit tart with a meringue topping.
The term "boyoz" simply means "pie" in Turkish.
However, Boyoz is also commonly used as an adjective that describes any kind of meal or food.
But even if you don't think you like pie – and boyoz is not at all synonymous with sweet – try this one! It has similar flavors and textures but is made with less sugar than other desserts.
So if you want something light and refreshing without sacrificing flavor, try Boyoz.
And if you do like it sweet, go ahead and add extra sugar to the filling.
Pide is like a Turkish pizza but with flatbread instead of pizza dough.
It's topped with meat, vegetables, and spices for a hearty meal that's perfect for any occasion.
And because it's so easy to make, you can serve it at any time!
If you want a quick and easy pide recipe, try out this recipe.
It's the quickest way to get your hands on pide!
This Turkish dish is a complete breakfast, lunch, or dinner.
It's just too good to resist!
It features perfectly scrambled eggs with tomatoes and onions.
A bit of cumin and paprika add a touch of spice.
You can serve it as an entree or side dish in your Turkish kitchen.
But I like to make this one for brunch when the mood strikes.
Turkish eggs are a classic breakfast, but they're so easy to make at home that you can enjoy them any time of the day.
Just cook the eggs, add in some spices and tomatoes, and serve with bread or toast.
Delish!
These eggs are full of flavor thanks to a generous helping of herbs and spices.
They go well with almost any protein, including chicken or fish.
You can even add chili pepper flakes if you like your eggs spicy.
They're great for brunch and would be amazing for an over-easy egg sandwich too.
Menemen is a breakfast staple in Turkey, and it's so good you'll want to eat it every day.
It calls for eggs, bacon, tomatoes, onion, garlic, and salt.
All of this comes together in one bowl for a super satisfying meal.
Don't forget the parmesan cheese!
This Turkish pastry is made with a thick and fluffy dough, fresh herbs, and delicious cream cheese filling.
It's soft, buttery, and full of flavors.
To make this recipe extra special, you can add some dried fruits or nuts to the filling for added crunch.
You can have this delightful dessert ready in just 15 minutes!
Patetes gözleme is a Turkish flatbread that can be made with any kind of potatoes, sweet or bitter.
It's very simple but bursting with flavor.
The potato adds a natural sweetness to the bread, which is served warm and spread with butter.
I love this as an appetizer when I have guests over.
It's easy to make and tastes even better than it looks!
If you've never had pide, then you're in for a treat.
It's the perfect bread to have with your favorite stew or rice.
The dough itself is super easy to make and comes together quickly!
This recipe calls for a simple mixture of flour, oat flour, baking powder, salt, and eggs.
That means that you only need four ingredients if you want to whip up this tasty bread.
You can also add more toppings to fatten up this bread when it gets everywhere on your plate!
The Turkish version of the frittata presents a yolk-based pan with a nutty, eggy flavor.
It's filled with spinach and feta cheese, then baked to perfection.
But you can use whatever veggies you have on hand.
I love this simple combination because it's very filling!
Top it off with some pomegranate seeds and grated cheese if you want to add more crunch.
This dish is a fried bread-like cross between a cake and a pizza.
It's crispy, crumbly, and sweet with a tangy yogurt filling.
It's similar to Greek spinach pie, but it has more veggies in the mix.
In this recipe, you can also add some cheese.
It's warm, slightly spicy, and so much better than plain old spinach.
This is another pastry you'll need to try, and I promise it's worth the effort.
These are buttery, flaky pastries straight from the oven.
They're so good, you really can't even tell they were baked.
I love that these recipes show you exactly what ingredients go into them, making them easier to follow for beginners like me.
Whether you end up making a batch of these or not, there's no way you won't be hooked!
This flat bread is like a pocket sandwich, but it's made with sourdough instead.
It has all the same great flavors as regular flat bread.
The only thing that makes this recipe different is that it's fresh and homemade! You can eat this with anything – chicken, meat, fish, or turkey.
If you're in the mood for a hearty, filling lunch that's low in calories but high in flavor, this Turkish flatbread is your snack of choice.
It's also completely gluten-free.
The combination of cracked wheat and veggies (cauliflower and cherry tomatoes) is just mind-blowing.
But it wouldn't be complete without the Mediterranean dressing – Greek yogurt and lemon juice.
This Turkish minipizza is everything you love about a pizza and more.
It has layers of dough, cheese, veggies, and more.
In fact, this mini-pizza is probably one of the best pides around.
The flavor combinations are mind-blowing because they're not just amazing in their own right but also make an excellent base for other toppings.
Boneless feta cheese is my favorite part of this recipe.
You won't believe how gooey and delicious it is!
Borek is a popular spinach roll that's typically served at Ramadan.
They're easy to make, and they taste amazing.
This recipe uses vegan butter and egg replacer, but you can use regular butter if you prefer.
You also need to roll the rolls in flour before baking them.
It helps provide a crisp crust that pairs perfectly with the soft filling.
Serve these rolls with any of your favorite fillings, or enjoy them by themselves.
They go well on their own or with hummus for another meal!
Who doesn't love a good beef stew? This recipe is exactly that with ground beef and vegetables in a rich tomato base.
It has the perfect blend of spices, making it super flavorful.
You'll also add some fresh herbs for an extra kick of flavor.
This comfort food will warm your belly on a cold night!
If you love eggplant as much as I do, then this breakfast is a must-try.
Buttery onions and potatoes give it a hearty flavor, while the eggplants are tender enough to barely leave a trace of grease.
The best part? It comes together in just 30 minutes, so there's no excuse for procrastination!
Top with parsley for color and crunch.
Or serve with yogurt and fresh herbs for an extra kick.
Here's a fun twist on the traditional Turkish börek: spinach and feta cheese börek!
This dish is similar to the original, but it's made with less bread croutons.
Spinach and feta are seasoned with a sweet and tangy flavor.
Since this recipe calls for four ingredients, you can make these in under 30 minutes.
If you're looking for a breakfast treat that will keep your belly full, this recipe is for you.
Sucuklu yumurta is an egg dish made by stirring and cooking eggs in olive oil.
The combination of the eggs, oil, lemon juice, garlic, cumin seeds, onion, and fenugreek gives the dish its unique taste.
It's rich and filling with a hint of sweetness from the honey.
Serve this delicious yummy dish with pita bread or simply eat it on its own!
Did you know that Turkish tea is very different from the English and Spanish teas?
It's made by infusing leaves, not steeping them in hot water like some other countries.
Unlike other teas, Turkish tea is more of a blend of black and green leaves.
It also includes lemon juice.
To prepare Turkish tea, you'll need to steep the ingredients in water for about 15 minutes.
The bitterness will not be as strong as the English or Spanish versions because it's much milder.
The smell alone will make any tea lover fall in love with this drink.
(Just saying!)
As you can imagine, this dish is packed with nutrients.
It has the perfect amount of greens, and it's also very filling.
In other words, you can eat a few pieces of this recipe for breakfast and still feel pretty good!
This recipe is also gluten-free, so if you are looking to get that extra boost in your diet, try it out.
It will definitely help you put away those extra calories.
Pomegranate juice is a delicious, refreshing drink that's packed with flavor and vitamin C.
It's ideal for when you want to get more fruit in your diet.
This recipe is the perfect way to make your favorite winter drink even better.
And while it may not be the healthiest option, you can enjoy it guilt-free.
Simply blend pomegranate juice with a little water, honey, lemon juice, ginger ale, and stevia powder.
You'll have an icy drink that tastes great on ice or in a chilled glass of water.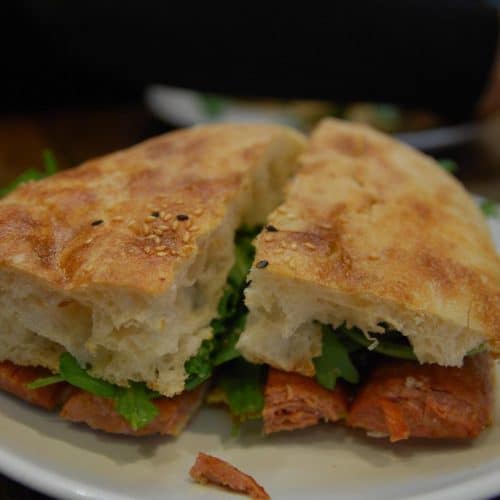 25 Yummy Turkish Breakfast
These tasty turkish breakfast recipes will make your morning a little bit more exciting!
Ingredients
Gozleme Recipe

Turkish Borek With Spinach And Feta Cheese

Turkish Melted Cheese and Cornmeal M?hlama

Turkish Boyoz

Pide

Turkish Flatbread Pizza

Perfect Menemen

Turkish Scrambled Eggs With Tomatoes

Turkish Eggs

Cilbir

Menemen

Turkish Egg Scramble

Homemade Turkish Simit

Patetes Gözleme

Turkish Flat Bread Filled With Potato

Turkish Pide Bread Recipe

No-Knead

Çilbir –Turkish Eggs In Spiced Yoghurt

Turkish Pogaca

Acma Pastry

Turkish Flat Bread Bazlama

Greek Yogurt Turkish Flatbread

Bazlama

Mini Turkish Pide Pizza

Turkish Borek Recipe

Vegan Spinach Rolls

Turkish long borek with ground beef/ K?ymal? Kol Böre?i

Turkish Breakfast With Eggplant Borek

Spinach And Feta Cheese Börek – Turkish Borek Recipe

Sucuklu Yumurta – Sucuk & Eggs

Turkish Tea

Spinach & Eggs Recipe

Pomegranate Juice
Instructions
Select your favorite recipe.

Organize all the required ingredients.

Prep a delicious shrimp dinner in 30 minutes.
---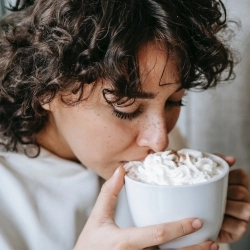 Latest posts by Grace Lambert
(see all)