These breakfast bowls are the perfect way to start your morning.
From savory to sweet, there's something for everyone on this list of breakfast bowl recipes.
There's nothing quite like a hearty bowl of soup or stew to start your day.
But sometimes, you want more than just a bowl of soup.
In that case, you can find something tasty for breakfast in the form of a bowl.
These breakfast bowls are filled with all kinds of goodies, from savory eggs and avocado to sweet banana smoothies.
They're so good, they deserve a bigger portion than just a humble bowl!
So check out these breakfast bowl recipes and see which one is your favourite.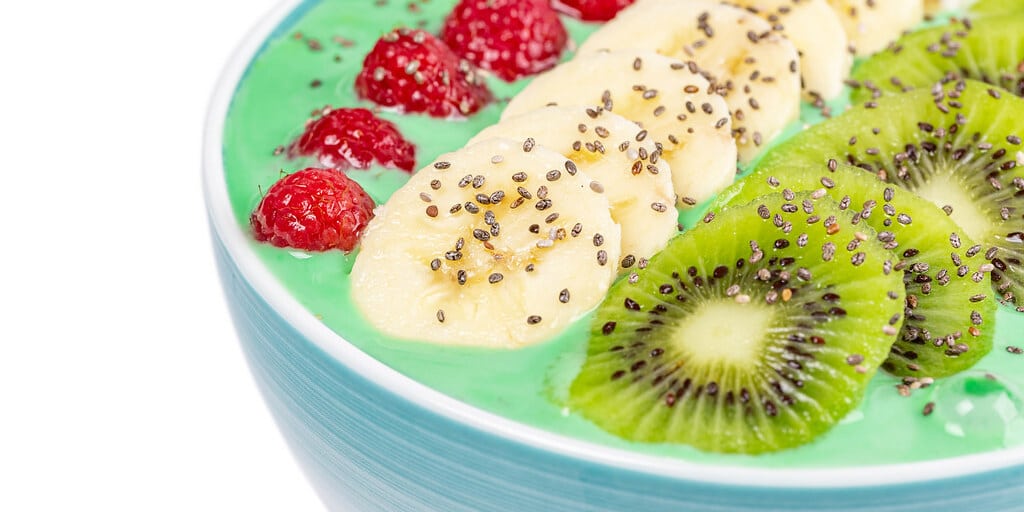 Eggs, guacamole, and salsa: I'm a fan!
This hearty bowl is a great way to get your greens.
It's loaded with protein-rich ingredients like eggs and beans, while the kale adds nutrients.
The best part?
This dish is hard to mess up!
So add it to your morning rotation any day of the week and keep an eye out for this recipe.
This oatmeal bowl is the best way to start your day.
It's packed with fruits, oats, and nutty goodness for a healthy start.
And it only takes 10 minutes to make!
The perfect breakfast for overnight guests, this bowl is a nourishing way to start your day.
This savory breakfast bowl is the perfect way to start your day.
It has all the best ingredients for a great start to the day.
It's loaded with potatoes, onions, eggs, bacon, and cheese.
There's also some fresh herbs in there too!
It's like a little feast in a bowl!
The avocado is a versatile ingredient that can be used in so many different ways.
This avocado breakfast bowl is an excellent way to start your day.
It's rich, creamy, and full of flavor.
It pairs well with your favorite cereals and toppings.
And this recipe adds tangy blue cheese for a unique flavor contrast.
Add a little protein to your smoothie bowl with this peanut butter banana smoothie bowl!
This recipe combines banana, almond milk, and peanut butter to create a creamy goodness.
Top it off with fresh fruit and healthy date granola for an extra-special treat.
This refreshing smoothie bowl is the perfect way to start your day.
I think it's safe to say that this is the most popular smoothie of all time.
It's sweet, creamy, and full of fruity goodness.
Not only that, but it tastes so incredible!
The combination of frozen banana slices, ice cream, acai berry juice powder, dates, and almond butter gives you a perfect balance of sweetness and tartness.
Add some honey or maple syrup for a real treat!
If you want it thicker, mix everything together until there are no lumps left.
Freeze again before scooping into bowls or cups.
These granola and yogurt bowls are a great way to enjoy granola without it feeling too processed.
They're healthy, gluten-free, and full of nutritious ingredients.
Plus, they're affordable, so everyone can enjoy them.
It doesn't get much better than this!
I know it sounds odd, but breakfast burritos are a fantastic way to start your day.
They're packed with protein, fiber, and all the vitamins and minerals you need for a healthy start.
Plus, they're really easy to make, which makes them ideal for busy days!
Just toss everything into a bowl and heat in the microwave until ready.
To make them extra filling, add some eggs or grilled cheese.
This quinoa bowl is a must-make when you want to start the day right.
It's loaded with protein and healthy fats.
Plus, it's chock full of veggies and spices makes it taste like something straight out of a restaurant!
The best part?
All you need is one-pot cooking!
Once you taste this strawberry, banana, and almond milk smoothie bowl, you'll never want to eat plain yogurt again.
It has all the elements of a fruit smoothie (strawberries, bananas), but in a milkshake-like consistency with added protein from almonds.
This would be a great breakfast or snack on its own.
I have an addiction to smoothies, so I love these recipe ideas.
They're nutty, sweet, and full of flavor.
Plus, they're gorgeous!
Here are the best you can get: banana, avocado, pineapple chunks, dates, and mango.
Add some protein powder if you need a boost of energy or milk for a creamy treat.
These are quick and easy breakfast bowls that are packed with flavor.
You'll love how they're creamy and satisfying without having to spend an hour in the kitchen.
Packed with veggies, beans, and grains, this is a great way to start your day.
Plus, it works just as well for lunch or dinner.
I was skeptical of this recipe at first but I'm thrilled to say that it works.
I initially tried this with some chicken sausage and fruit, but it wasn't much more than a bunch of mushy fruit.
So, I swapped the chicken in for turkey sausage and added some spinach.
The result was so good that I had to make another batch right away!
It also makes for a fantastic addition to a healthy breakfast salad.
You'll add some veggies like bell peppers, carrots, cucumber, and tomatoes along with your turkey sausage.
And if you don't have time to make the kale dish from above, try adding some spinach or chard into the mix instead.
This sweet potato breakfast bowl is the perfect way to start your day.
It's packed with protein, fiber, and antioxidants that will fill you up all morning long.
And because it's made with healthy ingredients, it doesn't feel like eating a weight-loss meal…it feels more like a treat!
The best part?
You can make this delicious recipe ahead of time.
Simply prepare the veggies in advance, then pop them in the oven when you get home.
I've always been a fan of the breakfast bowl.
It has all the great things I love about an omelet, but in a smaller portion.
This recipe is filled with sausage, peppers and onions, beans, and corn.
You can throw them together in under 20 minutes and serve them with fresh avocado slices for added dimension!
This breakfast burrito bowl is packed with protein and fiber.
It's also pretty easy to make and only takes a few minutes to pull together.
It features scrambled eggs, sour cream, cheese, bell pepper, onions, salsa, tomatoes, and black beans.
The best part of this recipe is that it's completely customizable.
You can add more veggies or others ingredients to make it your own.
You can also change the type of cheese you use.
This keto bacon and egg breakfast bowl is an excellent way to start your day.
It's packed with protein and carbohydrates, making it a great option for weight loss or maintenance.
Cream cheese, bacon, eggs – these ingredients alone will give you the best flavors in this dish!
But then there's the sauce.
Oh man, that sauce!
If you like spicy food (like me), this is the perfect addition to make your creations extra delicious.
Craving something savory and hearty for breakfast?
This quinoa breakfast bowl is the perfect solution.
It's loaded with protein-rich quinoa, kale, and sweet potatoes.
Plus, it has spicy Sriracha for plenty of heat.
Seriously, though, this dish is so scrumptious that you won't even realize its healthy ingredients!
Serve this topped with some fresh avocado slices or a dollop of Greek yogurt.
It's such a treat.
You'll want to make this for breakfast every day, and it's the perfect thing to make with a friend.
All you need are two bowls for these thick and creamy grits with sautéed bell peppers, onions, and bacon.
I like mine with chives on top because they add a lovely flavor that pairs perfectly with the salty bacon.
This recipe is easy enough to make in bulk, so I bet you could have this ready in under 30 minutes!
This breakfast recipe is so good, I don't feel like it needs any explanation.
As you probably know, oatmeal is already one of the healthiest breakfasts out there.
But if you need more reasons to add this tasty treat to your daily routine, try the following.
Peanut butter adds a nice nutty flavor that's perfect for adding crunch and creaminess to oatmeal.
I love adding banana slices and peanut butter sauce on top or even just with plain old oatmeal!
Here's another breakfast idea that will help you get started on your morning routine: oatmeal.
This recipe is a hearty, wholesome, and delicious meal that's hard to beat.
It features real bacon, turkey sausage, eggs, and veggies with a rich flavor from the crushed garlic clove.
Once you try it, you won't go back to scrambled eggs again!
This is a fun twist on the classic cowboy breakfast.
Cowboy cereals are loaded with oats and protein, but they need some flavor.
So, this recipe features juicy bacon, cheese, and plenty of veggies.
The best part?
Cowboy bowls are so easy to make!
Just throw everything in one pan night before and let the slow cooker do its magic!
There's nothing like a warm bowl of hearty cereal to start your day.
But if you want something a little more decadent and healthy, these raspberry breakfast bowls are for you.
This recipe only calls for three ingredients – raspberries, yogurt, and oats.
It's basically a one-bowl dish that'll feed your body full of nutrition without the guilt.
And while they taste great on their own, you can pair them with anything from fresh fruit to nuts and whole grain bread.
Now, this is my favorite green smoothie bowl!
It's sweet and savory with a lovely creamy texture.
And the addition of kale makes it even more filling.
It's also vegan-friendly and gluten-free.
So, you can have this extraordinary vegan smoothie bowl any time of day.
(And no need to worry about breaking your fast or anything.)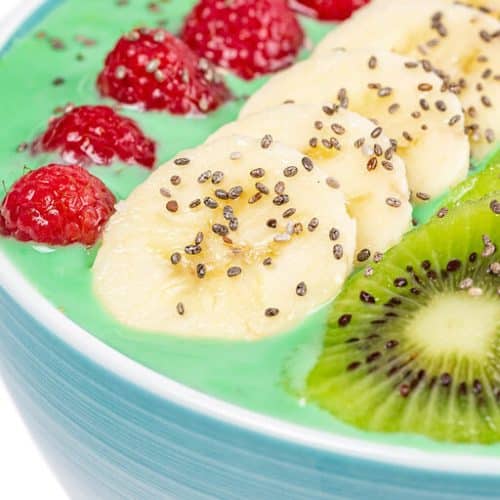 25 Best Breakfast Bowl Recipes
Now, this is my favorite green smoothie bowl! It's sweet and savory with a lovely creamy texture. And the addition of kale makes it even more filling.
Ingredients
1

cup

frozen mango

½

frozen banana

½

cup

coconut water

water

1

cup

baby spinach

½

avocado

pitted

½

Tablespoon

chia seeds
Instructions
Blend all of the smoothie ingredients together in a high powered blender until smooth.

Pour into a bowl and top with toppings of choice. Enjoy immediately.
Video
Nutrition
Calories:
186
kcal
Carbohydrates:
27
g
Protein:
3
g
Fat:
9
g
Saturated Fat:
1
g
Polyunsaturated Fat:
2
g
Monounsaturated Fat:
5
g
Trans Fat:
0.01
g
Sodium:
80
mg
Potassium:
734
mg
Fiber:
7
g
Sugar:
17
g
Vitamin A:
2393
IU
Vitamin C:
43
mg
Calcium:
65
mg
Iron:
1
mg
---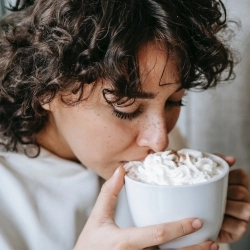 Latest posts by Grace Lambert
(see all)