The slow cooker cheeseburger soup is one of the most well-known and easiest to prepare for busy moms.
It is considered the preferred weekend dish that I love the most.
If you feel bored preparing the same dishes, then the slow cooker cheeseburger is the perfect dish for you.
Once you make it, you will make this soup again as a part of your diet.
It is a rich and creamy cheesy soup made with natural ingredients.
I wished to come up with a method to prepare the cheeseburger soup in a slow cooker that takes less time with less effort.
We all love this soup so much that it gives the perfect flavor and consistency.
It is so delectable and rich in nutrients and vitamins.
This article will demonstrate you prepare the cheeseburger soup in the slow cooker in an easy method and appropriately.
I will also share significant tips to make the soup more flavourful.
What will you require to make the cheeseburger soup?
It is very easy to make cheeseburger soup with natural ingredients.
Let's look at the ingredients and instructions to make this soup perfectly.
Equipment
There is no special equipment required to make the soup.
All the tools are easily available in your kitchen.
You will utilize a sharp knife, vegetable pillar, skillet, crockpot, and slow cooker.
Ingredients
1 pound of ground beef
3/4 cup shredded carrots
3/4 cup onion chopped
3/4 cup celery diced
1 tablespoon dried basil
1 tablespoon dried parsley
2 cloves garlic
3 cups chicken broth
3 tbsp butter
4 Cups potatoes diced and peeled
1/4 cup all-purpose flour
One and a half cups of milk
12 Oz Mexican style Velveeta
3/4 tablespoon salt
1/4 tablespoon pepper
2 tbsp cream cheese
Instructions
First of all, brown the ground beef in the big skillet over medium to high heat. After that, remove the cooked beef from the pan, drain, and add to the slow cooker.
After that, include carrots, onion, basil, parsley, broth, garlic, potatoes, and celery into your slow cooker.
After it is done, cook your soup on low heat for 6-7 hours and on high heat for 3 to 4 hours. Cook it until veggies and potatoes are tender.
About 1 hour before you intend to serve the soup, make the roux in the skillet by melting the butter. After that, add flour and mix it for 3 to 5 minutes until bubbly.
Add peppers, salt, cream cheese, and milk and mix properly.
Add roux to your soup and add cheese to your soup. Cook it for an additional 30 minutes in your slow cooker, and mix it a few times until the cheese melts.
Now your dishes are ready to serve with optional toppings.
Nutritious facts
Calories: 431 kcal
Carbs: 32 gram
Protein: 23 g
Saturated fat: 12 g
Polyunsaturated fat: 1 g
Monounsaturated fat: 7 gram
Trans fat: 1 g
Fiber: 3 g
Potassium: 981 mg
Sugar: 8 gram
Cholesterol: 78 mg
Sodium: 1339 mg
Vitamin A: 2721 iu
Vitamin C: 29 mg
Iron: 3mg
Calcium: 350 mg
Health benefits of slow cooker cheeseburger soup
There is an abundance of health benefits of slow cooker cheeseburger soup, such as below.
Lower the blood pressure
Slow cooker cheeseburger soup helps to lower blood pressure due to its calcium content.
Also, it is found that dairy products help to decrease blood pressure, so in the soup, cheese helps you to control your blood pressure.
Loaded with vitamins
It is loaded with vitamins, and vitamin B12 is the most complex and largest vitamin that has been discovered in soup.
It helps in the formation of red blood cells, DNA, and protein and also promotes various mental health functions.
When you consume the soap more, it helps with muscle weakness and also helps neurological damage.
The consumption of cheeseburgers helps in weight gain.
Those people who want to gain weight should consume slow cooker cheeseburger soup.
It contains all the natural ingredients, so you don't need to use weight gain supplements that can cause side effects.
Positive effect on dental health
The cheeseburger soup helps to prevent dental cavities.
It helps you to boost the saliva production that protects your teeth from erosion.
It is also very beneficial for your bone health and has a positive effect on your dental health.
Excellent source of protein
Cheese is very responsible for the repair and formation or regulation of the body.
It helps you to make your immune system stronger and is also very helpful to proper fluid balance and makes your hair healthy.
In the soup, cheese is an excellent source of protein that is the best choice for those persons who want to increase their protein level.
Help to decrease the danger of cancer.
Cheese helps to prevent common cancers such as bladder and colorectal.
When you consume the soup, it provides lactic acid and Vitamin D to your body; it helps to protect you from the dangers of diseases.
Also, the calcium content in the cheeseburgers helps to control all the cancer diseases.
Good choice for pregnant women
The cheeseburgers soup is a perfect choice for pregnant women because it helps to develop their baby.
Due to being loaded with nutrients and Calcium content, the cheeseburger is very helpful for pregnancy.
It also provides Vitamin B and protein that helps to make the pregnant woman's body stronger.
Variations for Cheeseburger soup
Vegetarian cheeseburger soup: It is very easy to make cheeseburger soup; you just have to use the vegetable broth in place of the chicken broth.
Keto cheeseburger soup: This soup is also very simple to make, and you have to simply replace the potatoes with cauliflower. It makes your soup well delicious and flavourful.
Add bacon bits and crumbled bacon when you add the cooked ground beef to the cheeseburger soup.
You can also change your meat. You can replace your different meat with ground beef and use ground pork and even ground chicken also.
As I mentioned above, in the ingredients, I have used Mexican Velveeta in my soup, but you can also use shredded sharp cheddar cheese, shredded Monterey Jack Cheese, shredded pepper Jack Cheese. You just need to use the right amount, and it makes your soup great.
You can also add mushrooms, canned tomatoes, and bell peppers.
You can also use beef broth. That will probably taste better.
Toppings for your soup
Add the different toppings to your cheeseburger soup before serving.
You can use any kind of toppings, such as below.
Sour cream
Sliced green onions
Crumbled bacon
Chives
Dill pickles
Bun croutons
Shredded pepper Jack
Frequently asked questions
How much time does the slow cooker take to boil the cheeseburgers soup?
You have to turn on the heat and place the lid on your slow cooker.
Then the chief burger must cook on high heat for 3 to 4 hours and low for 6 to 8 hours.
If you make vegetable soup instead of chicken, then it will reduce your cooking time.
How much water do I have to add to my soup in a slow cooker?
You should add 7 to 8 cups of boiling water into your slow cooker and mix it properly with the ingredients.
Ensure that your slow cooker may tolerate the warm temperature; otherwise, heat up your slow cooker on high for 20 minutes before adding the water.
How many days can I Store my soup in the refrigerator?
You can store your cheeseburger soup in the fridge for almost 3 to 4 days.
However, before using it, you should taste your dish and then reheat it.
On the other hand, such as tomato soup may get along last week in the fridge.
How can I store cheeseburger soup?
Once your remaining cheeseburger soup cools, then you can store it in the plastic bag and airtight container in your fridge for almost 4 to 5 days.
When you wish to eat it, you can reheat it in your microwave.
But firstly, you have to thaw out the cheeseburgers soup overnight in the fridge.
Final words
It can conclude that slow cooker cheeseburger soup is one of the tasty weekend soups that provide a lot of health benefits.
So you should consume this soup three to four times a week if you want to get a fit body.
I hope you understand this recipe because it is essential to prepare any dish to go through the recipe properly.
When you make this soup for your family, they will love it.
Follow all the instructions and ingredients properly to make the soup delicious and accurate.
Enjoy this cheeseburger soup on your weekends.
The creamy taste and texture make your soup more mouth-watering.
Once you eat this soup, you will definitely make it again on the weekend as a part of your diet.
Just make your soup, especially in the winter, and enjoy it with your family.
Have a great weekend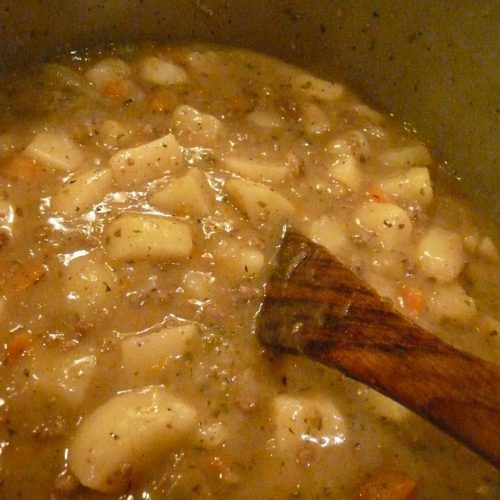 Easy and yummy slow cooker cheeseburger soup
The slow cooker cheeseburger soup is one of the most well-known and easiest to prepare for busy moms.
Ingredients
1

pound

ground beef

3/4

cup

carrots

3/4

cup

onion

3/4

cup

celery

1

tablespoon

basil

1

tablespoon

parsley

2

cloves

garlic

3

cups

chicken broth

3

tbsp

butter

4

Cups

potatoes

1/4

cup

all-purpose flour

1

cups

of milk

12

Oz

Velveeta

3/4

tablespoon

salt

1/4

tablespoon

pepper

2

tbsp

cream cheese
Instructions
First of all, brown the ground beef in the big skillet over medium to high heat. After that, remove the cooked beef from the pan, drain, and add to the slow cooker.

After that, include carrots, onion, basil, parsley, broth, garlic, potatoes, and celery into your slow cooker.

After it is done, cook your soup on low heat for 6-7 hours and on high heat for 3 to 4 hours. Cook it until veggies and potatoes are tender.

About 1 hour before you intend to serve the soup, make the roux in the skillet by melting the butter. After that, add flour and mix it for 3 to 5 minutes until bubbly.

Add peppers, salt, cream cheese, and milk and mix properly.

Add roux to your soup and add cheese to your soup. Cook it for an additional 30 minutes in your slow cooker, and mix it a few times until the cheese melts.

Now your dishes are ready to serve with optional toppings
Video
Nutrition
Calories:
1686
kcal
Carbohydrates:
126
g
Protein:
91
g
Fat:
91
g
Saturated Fat:
46
g
Polyunsaturated Fat:
3
g
Monounsaturated Fat:
27
g
Trans Fat:
3
g
Cholesterol:
314
mg
Sodium:
7094
mg
Potassium:
3631
mg
Fiber:
13
g
Sugar:
31
g
Vitamin A:
11019
IU
Vitamin C:
95
mg
Calcium:
1313
mg
Iron:
10
mg
---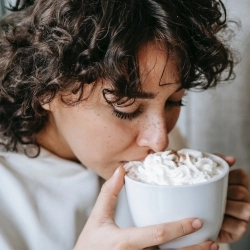 Latest posts by Grace Lambert
(see all)