If you're looking for some delicious ways to add salmon to your diet, you've come to the right place!
Today, I'm sharing a list of sides for salmon.
Salmon is a delicious and healthy ingredient that can be incorporated into many dishes.
It adds a salty and fresh taste to any meal, and it's perfect for adding protein to any dish.
Whether you're looking for something simple or a little more elaborate, this list of sides has something for everyone.
Let's get cooking!
If you can't get enough of salmon, but don't want to go all out when it comes to your pasta, this recipe has you covered.
Featuring a creamy garlic sauce with fresh herbs and lemon juice, the softest salmon fillet will be a hit.
Serve this delicious dish with crusty bread for dipping.
Or use noodles instead!
This sauce is like a dream come true.
It's rich, creamy, and just perfect.
The combination of dill and butter creates a taste explosion that will turn your mouth into a desert island.
I know it sounds complicated to make this at home, but trust me, you can do it!
Pair the two ingredients together with some veggies, herbs or spices, and enjoy!
If you think spinach is boring, try this recipe.
This creamy parmesan spinach orzo salad will change your mind.
The earthy flavor of the spinach is complemented by the rich parmesan cheese.
It's so good, even seasoned meat-eaters won't be able to say no.
No matter how you serve it, this dish is sure to become a new favorite!
This lemon spaghetti is a great all-around recipe for any occasion.
It's light, zesty, and full of flavor.
Toss in some garlic butter and you're good to go.
Or use this recipe as a base to make your own pasta sauce or toss it with roasted chicken.
Either way, it'll be enjoyed by everyone.
This rice is beautiful, cozy, and beyond delicious!
It's savory, lightly sweet, and has just the right amount of herbiness that pairs well with all kinds of meals.
The lemon garlic rosemary rice is a must-have for holiday feasts or special occasions.
It's hearty enough to be enjoyed as a main dish but light enough for a winter warmer.
I don't even know where to start with this phenomenal dish!
It's so easy to make, and the results are simply divine.
You'll saute each bulb of broccolini and toss it in a spicy garlic pesto and pine nut mixture.
Then, add handfuls of crunchy nuts to add some color and texture.
Finally, top it off with crunchy Parmesan cheese for an extra burst of flavor.
It's quick and easy, but you won't be able to stop at just one bowl.
Lemon roasted potatoes are the perfect side to any meal.
They're creamy and sweet, with a hint of tang from the lemon.
You can make them in just 15 minutes.
They're so easy to make that anyone can whip up this recipe – even those who don't like potatoes.
Serve these babies as an appetizer or side dish, or pile them high with meaty chicken or shrimp.
These gorgeous side dishes are so easy to make and will be a hit at your next potluck!
They're so versatile, you can serve them any time of year.
Even if you have leftover roasted vegetables from the week, this is a great way to use them up.
You'll love how they taste with these simple ingredients.
They don't need anything more than some olive oil, garlic, salt, and pepper.
This recipe makes enough for four person portions.
So feel free to double the recipe if you need a bigger serving!
Roasted zucchini is another simple way to use up those summer veggies.
It's easy, healthy, and tastes great with a juicy burger or steak.
The roasted zucchini looks fantastic as it turns golden brown and gives off lovely fragrance as well.
I like to eat mine on their own.
But they also taste great when you add them to a salad or stir-fry.
The combination of asparagus, cheddar cheese, and egg in this heavenly combo is absolutely delicious.
You'll love the crisp texture of the caramelized garlic topping.
This cheesy asparagus casserole recipe is an easy and delicious way to get your veggies on!
While this is a super easy dish, it's also very good.
You'll use only four ingredients and less than 25 minutes to whip up this pasta recipe.
The smoked salmon adds a nice smoky flavor that even the pickiest eaters will love.
The asparagus and arugula add a lovely pop of color and crunch.
Plus, there's no need to worry about cooking the pasta in advance.
Just throw everything into your pot and let it cook!
This mashed potato recipe is perfect for the holidays and any time you have guests over.
They'll love the creamy, cheesy flavor that pairs perfectly with the potatoes.
The only thing better than a pile of mashed potatoes is a pile of crispy fried potato chips!
Make it your own with this easy recipe, or try one of your favorite holiday recipes.
This rice pilaf with orzo is a healthy, comforting meal that can be made in just 20 minutes.
You'll start by sauteing angel hair pasta in chicken stock and butter.
Then, you'll add the veggies and seasonings to cook until they're soft.
As for the orzo, it gets cooked on top of the pilaf to soak up all that flavor goodness.
Serve this dish over fluffy basmati rice to finish it off.
Yum!
If you're looking for a salad that's more fresh and less heavy, then this roasted cauliflower salad is what you want.
It has all the lovely flavors of roasted cauliflower, with the added punch of pomegranate juice.
The feta cheese adds that extra zip to make everything pop.
This dish is full of vibrant colors and flavors, making it perfect for any occasion.
Quinoa is a great plant-based food option, and it's easily versatile.
If you need an extra boost of protein, you can throw in some chicken or add in more veggies.
This colorful salad will impress your friends and family with its bold flavors and textures!
Serve it with grilled chicken or fish for a delicious dinner that'll satisfy even the pickiest eaters.
If you're looking for a creamier way to enjoy your spinach, try this recipe.
The creaminess of the spinach is enhanced by the addition of eggs and butter.
This makes one heck of a dish that's both nutritious and satisfying!
Bok choy is a great way to add crunch to your salads.
This crunchy leaf brings a freshness to your food that is hard to beat.
This recipe does just that, with fresh flavors and stunning colors! You'll love how this vegetable adds a bright note to your salad club.
It's also an easy ingredient to make.
All you need are some basic ingredients and 15 minutes of prep time.
Once the veggies are in the pan, simply toss them into the sauce and let it cook away.
This salad is similar to the one above, but instead of serving as a side dish, it makes an excellent addition to any meal.
Not only does it taste great on its own, but you can also add various other toppings for flavor and texture.
I like to serve mine with roasted chicken.
However, I've also eaten it with salmon and pork chops.
It's always so fresh and healthy that you won't even miss the meat.
Hearty, buttery, and cheesy, these roasted garlic and parmesan potatoes are a surefire way to turn even the most skeptical of cooks into believers.
I've never seen anyone say they didn't like garlic.
However, I have yet to see a person who has said they liked this particular flavor combination.
So if you ever wondered if biting into the skin of your garlic could kickstart your love for it, this is the recipe for you.
The trick is to roast the garlic first.
If you leave it in the bag with some other ingredients, it will add extra taste to everything else!
This creamy and fresh slaw is the perfect appetizer or side dish for your next barbecue.
It's super easy to make and only takes 30 minutes.
You can throw it together (or serve it in bowls) from start to finish, but you'll need a food processor for some of the work.
I like to add a bit of cornstarch to my slaw mix to help hold everything together.
You can also try adding some crunchy bacon if you want something extra salty.
This appetizer is the perfect way to end a meal, and it's easy enough for beginners to make.
I like to serve this as an appetizer with a little extra cheese on top.
But you can use any pepper jack or cheddar you have on hand.
You could also try using another fresh vegetable like asparagus instead of asparagus spears.
Just be sure that your veggie has enough water in it so it's tender.
This salad is a super cool way to incorporate cucumber and mango into your daily diet.
It's incredibly refreshing and zesty, while also being sweet and delicious.
The cucumber gives it a crispness that complements the creamy mango perfectly.
And the dressing is so easy to make; you can whip it up in just 10 minutes!
You can easily double or triple this recipe for a delicious lunch or dinner option.
You won't want to miss out on this one.
This lemon and cilantro rice is the perfect side to any meal.
And it's so easy to make!
With a touch of lemon juice and fresh cilantro, this rice is bursting with bright flavors.
It's perfect for preparing ahead of time for busy days.
Serve your favorite meal with buttery and fluffy rice.
It's delicious with chicken, shrimp, or even steak!
I love this salad on a hot summer day.
It's fresh, light, and refreshing.
It's full of the perfect blend of cucumber, dill, lemon juice, and zesty dill!
You can use any type of cucumbers you like for this recipe.
I prefer smaller ones to get that crisp texture.
Serve it with some grilled chicken or fish for a meal that will leave you feeling energized and clean-eating at the same time.
If you're looking for a salad that will impress, try this cucumbers, avocado, and feta salad.
It's light, refreshing, and super easy to make.
All you need are five ingredients and 10 minutes of your time.
It's healthy as well!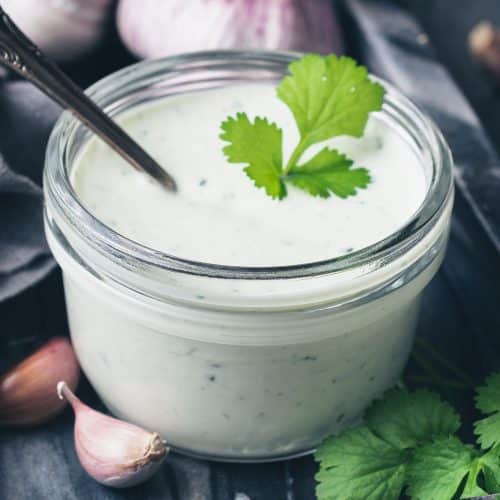 Creamy Dill Sauce
The combination of dill and butter creates a taste explosion that will turn your mouth into a desert island.
Ingredients
3/4

cup

sour cream

2

tsp

Dijon

1/2

tsp

garlic powder

2 1/2

tbsp

fresh dill

1

tsp

lemon zest

2

tbsp

lemon juice

2

tbsp

milk

1/2

tsp

salt

1/2

tsp

white sugar
Instructions
Combine the ingredients for the Dill Sauce (Mix well to loosen the sour cream). Lemon juice can be used to adjust tartness and consistency. If you can, wait 10 minutes; if using fresh garlic, wait 20 minutes.

Dry the fish with a paper towel. Add salt and pepper to taste.

Oil is heated in a skillet at a medium-high heat. Put the fish skin-side down in the skillet. Sauté for 2 minutes before flipping and cooking for 1 1/2 minutes on the other side.

Place serving plates after removing from skillet. Garnish with lemon wedges and fresh dill, if desired, and serve with Dill Sauce on the side.
Video
Nutrition
Calories:
193
kcal
Carbohydrates:
8
g
Protein:
3
g
Fat:
17
g
Saturated Fat:
9
g
Polyunsaturated Fat:
1
g
Monounsaturated Fat:
4
g
Cholesterol:
53
mg
Sodium:
718
mg
Potassium:
168
mg
Fiber:
0.4
g
Sugar:
4
g
Vitamin A:
605
IU
Vitamin C:
8
mg
Calcium:
113
mg
Iron:
0.2
mg
---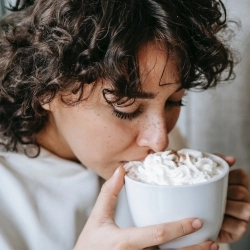 Latest posts by Grace Lambert
(see all)