These canned corn recipes are the perfect accompaniment for a hot bowl of soup or chili, and they're so easy to make at home!
Corn is one of those foods that just needs to be cooked.
And if you keep things simple and let the stovetop do all the work, you can make a variety of canned corn recipes.
The best part is, you can use any kind of canned corn you like.
So no matter if it's sweet or savory, there's something here for you.
I know you'll find a new favorite here.
Let's get to it!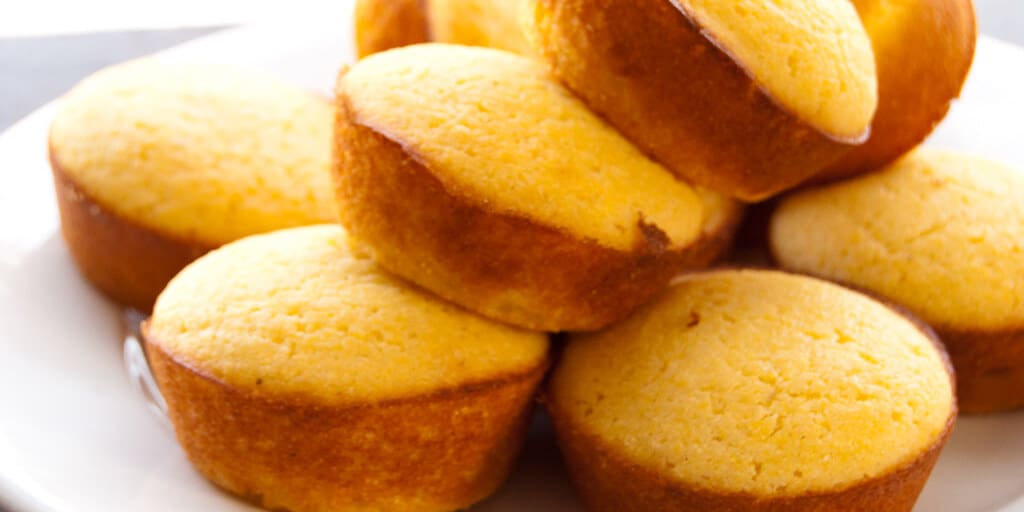 This corn is cooked in a skillet and served with an extra dose of spice.
Cumin, cayenne pepper, and chili powder are combined to create a blend of heat and flavor that's impossible to resist.
This dish is sure to make you feel like you're in Mexico!
You can't go wrong with a sweet and savory skillet cornbread.
With this recipe, you'll get soft and fluffy cornbread that has the perfect amount of saltiness.
The honey adds a subtle sweetness that balances out the salty flavor of the crackers.
It also makes it taste even more decadent!
This cornbread is so good, you won't believe it's made entirely from scratch.
It's such an easy dish to make, but it always tastes amazing.
This corn salad is a healthy treat you can have for lunch or dinner.
It's quick, easy, and packed with flavor.
Plus, it's gluten-free and vegan.
You just need fresh corn kernels, avocado oil, salsa verde (a spicy green sauce), red onions, salt, pepper, and cilantro to make this dish.
Serve the corn salad in a bowl so everyone can enjoy it!
You'll be amazed at how much corn can go into a single bowl of soup.
It's so thick and creamy, you won't need to add any milk or cream.
Just stick in some veggies like pearl onions and corn kernels, and you're set.
The broth is such a great base for all the other flavors.
This recipe calls for roux, but you could use butter instead if you prefer.
If you're in the mood for something sweet, this is the recipe for you.
It only takes 15 minutes to make and tastes like a little bit of heaven.
You can eat it on its own, with chicken, or as a side dish.
You can't go wrong with butter corn.
This is a staple in American cooking and one of my favorite ways to enjoy corn.
It's sweet, tender, and flavorful.
When you add bacon bits to the mix, it becomes even more irresistible!
Serve this dish over rice or with dinner rolls for a hearty meal.
If you haven't tried corn on the cob, you need to! It's sweet, tender, and just a little bit spicy.
This recipe uses an ingredient that is often overlooked: creamed corn.
It's not a puree of corn kernels but a creamy blend made of sour cream, evaporated milk, and butter.
You can serve this flavorful mixture over thick slices of tender corn tortillas or use it for fritters.
Do you love the idea of making your own corn?
If so, then this recipe is for you!
You'll make a simple brown butter sauce with butter and Parmesan, which will infuse into the kernels.
It's sweet and savory with a hint of spice.
This dish pairs perfectly with any type of protein or veggie.
It's also great for a quick meal on busy weekdays!
With only three ingredients, these corn fritters are a delicious and easy-to-make breakfast.
They're the perfect way to start your day!
Made with corn kernels covered in batter and fried until golden brown, they're crunchy on the outside and soft on the inside.
Serve them with a scoop of vanilla ice cream for dessert.
Yum!
This impressive cheese is similar to the one above, except this one has much more flavor.
The corn kernels are soaked in a vinegar-sweetened brine for hours before being slowly cooked with salt and sugar.
The result is a delicious and slightly chewy cheese reminiscent of cottage cheese.
To make it, you'll need to soak the kernels in water overnight before boiling them in brine.
After that, they're ready to be topped over rice or boiled eggs.
If you want them even more garlicky, you can use the same recipe as above, but add some garlic powder.
(I think I like it better with just garlic.)
This corn is filling, so be sure to have plenty at the ready.
It's a warm and creamy dish of sweet corn kernels, cream cheese, and cheddar cheese.
The flavors are tangy and rich, making this dish totally fantastic.
You can make it in less than half an hour without any special equipment.
You just need a pot or pan big enough to hold all that deliciousness.
Plus, you can always add some extra heat if you want!
This spicy salsa is perfect for your next taco Tuesday.
It's full of color, spice, and a light crunch.
Like most salsas, it takes a little bit of work to get the ingredients together, but you will have one delicious dish in no time.
This Chipotle corn salsa is the perfect addition to your next Tex-Mex meal.
It's a fresh and delicious way to add some spice and flavor to any meal.
The dosas are the perfect base for this salsa.
They're hearty, yummy, and quite filling.
Also, it has just a hint of heat from spicy chilies, so you can enjoy this salsa without adding too much spice!
Corn pudding is a great comfort food for any occasion.
I've made it with bacon, cream cheese, and even chocolate!
You'll need to prepare this in advance or buy pre-made corn custard pudding mix.
The recipe makes enough to fill a 6-quart casserole dish.
It's best served the day it's made, but will keep in the fridge for up to a week.
This classic dish is made with arroz con maiz, a traditional corn and rice dish from the Spanish-speaking world.
Arroz con maiz is a simple side dish that can be served as an entree or can be eaten as a side to main meals.
It's usually made with white rice and either peas or green beans, but other ingredients such as cheese and ham may also be added.
The best part about this recipe is that it's quick and easy to make.
The recipe calls for only five ingredients – white rice, corn, diced ham, cheese, and water.
Yum!
What's better than a fudge-covered corn pie?
A corn pie with a thick, coconut filling and lots of chocolate chips.
This amazing treat is so rich and tasty, you won't believe it's low in calories.
However, the flavor and texture are very similar to an actual corn pie.
The nutritional info for this recipe says that one slice is only 170 calories.
That's pretty darn close!
Not only is this soup super easy to make, but it's also extremely filling, even without the meatballs.
It's made just like chili and chilis, with a few additions.
One of them is a roux made with diced veggies and spices.
The other is a generous helping of Mexican-style cheese.
The result is a wholesome and satisfying meal that can be served hot or cold.
If you're looking for a new way to cook your favorite Sloppy Joe recipe, this recipe is perfect!
With just a few pantry staples and an hour in the slow cooker, you can have one of these sofisticated stews on the table.
This simple dish is loaded with ground beef, beans, tomato sauce, ham hocks, onions, bell peppers, and more.
I like to serve this over mashed potatoes or rice.
But it works fantastically with cornbread or biscuits.
This recipe is a classic quesadilla with black beans and corn.
It's full of flavor and nutrition, making it an excellent lunch or dinner option.
If you love your quesadillas spicy, this recipe has some chili powder in there too.
This can be adjusted to your liking.
The best part about this recipe is that it's super easy to make! Just grab some tortillas and mix up the ingredients, then bake them!
These cheesy biscuits are perfect for breakfast or as a snack.
They're sweet and savory with a hint of spice from the jalapeño pepper.
And best of all, you don't need to be a baker to make them!
The trick will be finding the right cheese and seasoning blend.
I like mine with lots of grated sharp cheddar.
These cornbread muffins are a great way to use up leftover corn.
They're fluffy and sweet, and the spiced cinnamon and cayenne add a wonderful dose of heat.
If you have leftover seasoning from any other recipe, like this one, you'll have plenty of options for these delicious muffins.
This dish is the perfect side to any meal.
It's quick, easy, and comes together in less than 30 minutes.
It uses no oil or dairy and only a few pantry ingredients.
The chicken is cooked in a homemade seasoning blend that includes soy sauce, sesame oil, ginger, garlic powder, onion powder, and fresh herbs.
With just four ingredients and 25 minutes of prep time, you have the best chicken fried rice recipe on this list!
This corn casserole is so easy to make and will make you lick your fingers clean.
The combination of cream cheese, corn kernels, and green onions makes this dish a healthy treat.
Plus, it's topped with sour cream for a creamy touch!
Serve this tasty casserole with a scoop of vanilla ice cream for the ultimate treat.
Here's another way to use up your leftover corn, and this recipe is seriously addictive.
It has all the best flavors of a classic corn salad with a kick from some hot sauce.
And for those who don't like the seediness, you can always leave it out.
This recipe is so easy that anyone can make it.
Just toss the ingredients into a pan and let them simmer until they're warm and tasty!
I think everyone has their favorite way to cook corn.
Some like it on the sweet side, while others are more adventurous and turn it into a savory dish.
This recipe is no different in that regard.
It's a very simple carbonara sauce made with corn kernels and eggs.
But there's so much more to this dish than that!
The addition of chili powder, cumin, smoked paprika, garlic powder, onion powder, salt, and red pepper flakes gives the flavor of seasoning that you can only get from authentic Italian food.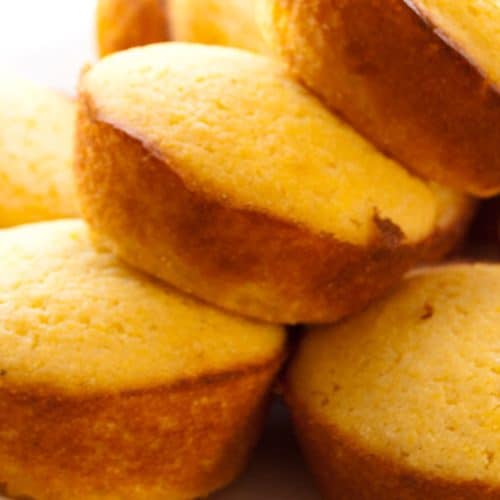 Cornbread Muffins
These cornbread muffins are a great way to use up leftover corn. They're fluffy and sweet, and the spiced cinnamon and cayenne add a wonderful dose of heat.
Ingredients
1¼

cups

all-purpose flour

¾

cup

yellow cornmeal

¼

cup

plus 2 tablespoons sugar

1

tablespoon

baking powder

1

teaspoon

salt

2

large eggs

2

tablespoons

honey

¾

cup

milk

1

stick unsalted butter
Instructions
Set the oven to 350 degrees Fahrenheit. Use paper liners or nonstick cooking spray to line a muffin tray. (I like to use non-stick cooking spray so the muffins' edges turn out very crisp.)

With a whisk, mash the eggs in a medium bowl. Add the milk after adding the honey. Place aside.

Mix the flour, cornmeal, sugar, baking soda, and salt in a big bowl. The dry ingredients should be combined with the milk mixture and melted butter. Stir just until combined. Avoid overmixing; a few lumps are acceptable. Fill each cup in the muffin pan evenly with the batter, about three-quarters of the way filled.

Until the tops are firm and golden, bake for 17 to 20 minutes. It should be noted that the muffins won't dome. In the pan, let the muffins cool for a short while before serving warm.
Video
Nutrition
Calories:
1596
kcal
Carbohydrates:
303
g
Protein:
45
g
Fat:
24
g
Saturated Fat:
8
g
Polyunsaturated Fat:
5
g
Monounsaturated Fat:
7
g
Trans Fat:
0.1
g
Cholesterol:
351
mg
Sodium:
3802
mg
Potassium:
973
mg
Fiber:
16
g
Sugar:
96
g
Vitamin A:
797
IU
Vitamin C:
0.2
mg
Calcium:
1015
mg
Iron:
14
mg
---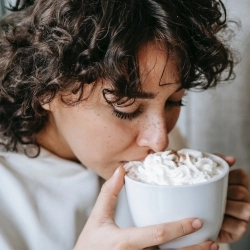 Latest posts by Grace Lambert
(see all)