These mascarpone recipes are creamy, sweet, and absolutely irresistible.
You'll want to make them all the time.
Mascarpone is a delicious and versatile cheese.
It curdles like cream, but it's a little sweeter and tangier than cream cheese.
And from lemon curd to sweet desserts, you can use it in almost any recipe.
So if you're looking for new and exciting ways to use this classic ingredient, look no further.
I have some of the best mascarpone recipes ever made right here.
Try them and see what I mean!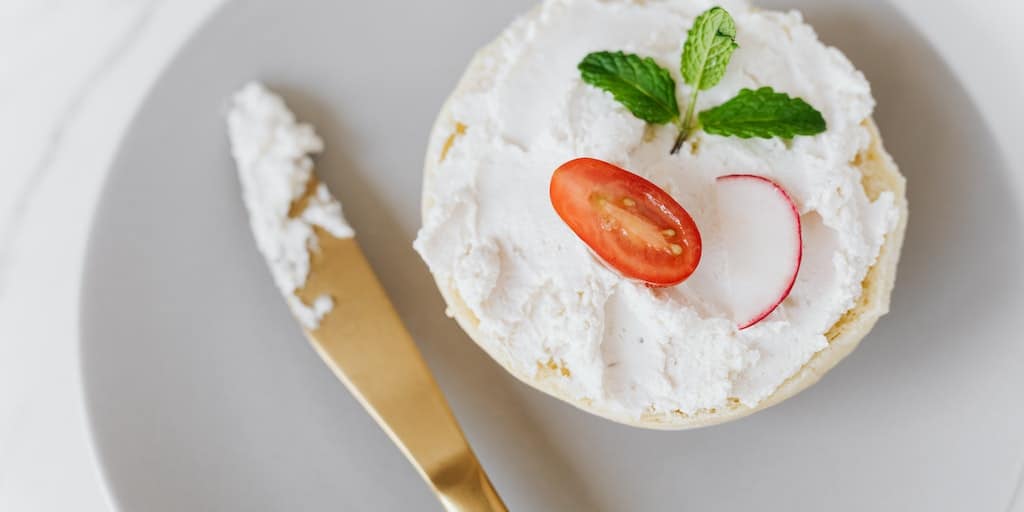 You're already a big fan of tiramisu, so I won't waste your time explaining how to make one.
I'll just say that it is the perfect dessert for any occasion.
It appeals to everyone with its creamy texture, succulent chocolatey filling, and rich coffee flavor.
If you want to add some spice to the mix, try using different kinds of coffee or espresso.
It really makes all the difference!
If you're a fan of cheesecake but don't want to be weighed down by its rich, deep flavor, this blueberry mascarpone cheesecake will blow your mind.
The crust is a dream.
It has an amazing crumbly texture that melts in your mouth.
So if you like to have slice after slice of cake and ice cream, this one is definitely for you.
The filling is as decadent as it gets with a creamy mix of mascarpone and sweetened whipped cream.
The result is something that tastes incredible but feels even better.
It's so good, you might just want to eat the whole thing yourself!
Ready to impress that special someone?
You can do so with this scrumptious apple crumble torta.
It's a hearty, decadent dish made with layers of biscuit-like pieces of apple filling and fluffy whipped cream.
The topping is the icing on the cake, though.
It features layers of cinnamon butter, brown sugar, and sweetened condensed milk.
Topped with mascarpone cheese (or real whipped cream), this treat is a show-stopper!
Mascarpone is a nutty, creamy cheese that's used most commonly in cheesecakes.
It's also the base for this decadent cake.
The sweetness of the berries and mascarpone pair perfectly with the rich flavors of the cake.
The whole thing has a lovely flavor profile you don't want to miss.
These two components come together to make a luscious, velvety mousse.
The strawberry lemon flavor is fresh and light, while the mascarpone cream is sweet and creamy.
Together, they create one delicious treat!
The combination of flavors and textures in this mousse are so amazing.
Serve up a slice for dessert or enjoy it as an appetizer.
You'll love every bite.
If you're not a big coffee drinker, this tiramisu recipe is definitely for you.
It's insanely rich and creamy, with a wonderfully subtle raspberry flavor that adds just the right amount of tang.
I especially love the way the creaminess of the filling complements the sweet notes of black tea.
Top tip: don't overfill your cup!
That only makes it harder to pour when you try to get a good layer on top.
Looking for something more decadent and chocolatey?
Try this pistachio tiramisu recipe!
The layers of coffee, mascarpone, and chocolate are both flawlessly balanced.
It takes a little bit of effort to make the pistachio cream look as good as it does.
But if you're up for the challenge, this is one recipe you won't want to miss.
I know I said that mascarpone is not a cream cheese, but it's close to it.
It's the same kind of silky, smooth, and luxurious filling you get with cheesecake.
Everything in this recipe comes together so easily.
You can make the entire cheesecake base and top it with layers of chocolate ganache in just a few simple steps.
Once that's all done, you can use fresh berries for the garnish or whatever else you prefer.
Black forest is a famous Italian dessert.
It's so good, people have been making it ever since the baroness became a well-known figure in history.
This black forest tiramisu is just as delicious and has an equally rich and creamy filling.
It's made with black coffee, chocolate pudding, whipped cream, and ladyfingers.
The coffee gives it a wonderful deep flavor that pairs perfectly with sweet chocolate pudding.
The ladyfingers are marzipan-like in consistency.
You'll love how they taste like shortbread or chewy baked goods!
This recipe isn't limited to desserts and can be used to make various cheesecakes, brownies, cupcakes, cookies, etc.
Let's say you have a craving for the sinful treat of your childhood.
No need to go to that Italian restaurant!
This cannoli cheesecake recipe will satisfy all your cravings and make you feel like royalty.
It's buttery, sweet, and crumbly.
That's definitely not something you can get with a box of Oreos.
The unique texture from the crust combined with the creamy filling is out-of-this-world amazing!
Plus, it'll taste super decadent and indulgent even if you don't want dessert.
I promise; it won't be as hard to resist as you think.
Fudge is a great way to round out the flavor in ice cream.
It's sweet and rich enough to bring out the best in every flavor.
This Hazelnut coffee mascarpone ice cream takes it a little further by adding hazelnuts, too! That's not just nutty; it's also insanely good!
Luckily, they're super easy to whip up.
Simply blend hazelnuts until smooth and fold them into your ice cream base along with the mascarpone.
This creamy garlic pasta is the perfect recipe to serve guests.
It's light, fresh, and oh-so-delicious.
The combination of buttery pasta and rich sauce tastes like heaven on your taste buds.
It's the best kind of food!
Plus, it only takes 20 minutes to make this special pasta dish.
So get ready for a taste treat!
Pound cakes are a classic in English cake baking.
They're dense, buttery, and packed with flavor.
But this one is a little different.
It's lighter and fluffy, but still delicious.
It has a subtle hint of lemon zest for an extra pop of flavor that pairs perfectly with the tender crumb.
It's also dairy-free, making it perfect for those following a gluten-free diet or traveling on keto.
Whipped cream is the perfect base for cream pies.
And this lemon mascarpone version is a show-stopper!
It's got a light and airy texture that'll delight your taste buds.
But what makes it extra special is the lemon juice and zest.
It infuses a bright citrus flavor with plenty of tang – so you can feel good about eating pie.
Panna cotta is a silky smooth, velvety dessert made with gelatin.
It tastes fantastic and has a beautiful, elegant appearance.
The best part?
It's not too sweet, so it's ideal for any occasion.
Although it isn't overly complicated to make, you may need to spend some time in the kitchen cooking the custard.
Don't worry; that part isn't as scary as it sounds!
Chocolate mascarpone cookies are the perfect holiday cookie because they're easy to make, delicious, and oh-so festive!
With just a few simple ingredients and one quick oven bake, these cookies are made from scratch.
The only thing I add is a dusting of powdered sugar for topping.
And don't forget toasting your pan for extra flavor!
When you've got a sweet tooth and are looking for a way to indulge, this cheesecake will be your new favorite.
It has the same creamy texture and decadent flavor of traditional cake.
Plus, it looks just as good as it tastes!
The balsamic strawberries are the perfect addition to the moist and creamy filling.
And they taste heavenly with the tangy cream cheese.
Trust me; you'll want to make this recipe again and again!
This gorgeous fig and honey mascarpone tart is a showstopper.
It's light, fruity, and full of fig flavor.
The crust is buttery, flaky, and perfectly sweet.
You can even use store-bought dough if you don't have time to make your own.
And it's so easy to follow!
Finish with a drizzle of honey for the perfect finish.
If you're looking for a cake that doesn't take too long to make, then this lemon mascarpone cake is the one for you.
It only takes about an hour and a half (with some short prep time) between mixing the ingredients and baking it.
Plus, it has such incredible flavor.
The acidity of the lemon gives it such a great tanginess, while the mascarpone is sweet and creamy.
It's also wonderfully moist, which allows the flavors to meld together perfectly.
This pasta dish is the ultimate comfort food for your next dinner party.
It's a big hit with kids and adults alike, and it's so easy to make.
It features avocado, tomato, basil pesto, and mascarpone cheese.
While you can use other cheeses, mascarpone pairs best with parmesan.
The egg yolks in the sauce create such a creamy texture that melts off the pasta.
Top it with any of your favorite toppings – roasted veggies or chicken would be nice.
If you love Limoncello and mascarpone cake, you have to try this recipe.
It's more than just a simple lemon and mascarpone dessert.
This vanilla cake has a light and fluffy texture, thanks to the generous use of butter.
There's also plenty of flavor from the whipped cream, citrusy Limon cello, and crunchy pecans.
It's even better when topped with fresh berries or chocolate frosting.
This keto mascarpone mousse is the perfect way to finish a meal.
It's sweet, creamy, and oh-so-nutty.
You can make it with cream cheese or use heavy whipping cream.
Or you could even just get a box of ready-made whipped cream and make it yourself!
Either way, once you've whipped it up and poured your favorite fruit compote over top, you can cover it all in sugar free chocolate.
It'll be super rich, but if you want something more zesty, try using your favorite fruit marmalade instead of sugar-free chocolate.
Looking for a dessert you can enjoy right away?
This chocolate mascaraff soften and melt in your mouth.
The flavor hits you like a sugar-coated caramel bomb, and it's so good it'll make your taste buds quiver!
You can make this tart on the weekend and keep it fresh in the fridge until guests arrive.
Once they get here, serve warm with some whipped cream, or top with ganache.
This light, refreshing cake is the perfect treat for summer.
It's moist and full of berries.
And it's topped with a thick mascarpone frosting that melts in your mouth.
It makes a great dessert on its own or paired with ice cream or coffee.
This recipe is so simple and elegant, it's as if you just took a bite of heaven.
The lemon mascarpone sauce is so rich and refreshing, the pasta salads are a bit too heavy for lunch.
But when coupled with the succulent fettuccine, they'll be a hit any time of day!
Each bite of this recipe will jump-start your day.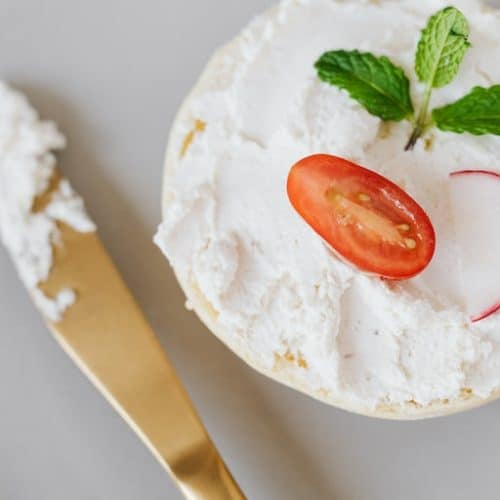 25 Healthy Mascarpone Recipes
Ideal for autumn and winter, this rustic dessert features a layer of almondy, crunchy crumble on both the bottom and top, a central layer of mascarpone cheesecake, and nestled fresh apples. It's an Italian torta that's not overly sweet, combining the elements of cake, cheesecake, and pie to create a delectable treat.
Ingredients
For The Crumble:
1/2

cups

flour

all-purpose

1

cup

flour

almond

1/4

cup

sugar

granulated

1/2

teaspoon

cinnamon

1

teaspoon

baking powder

1/2

teaspoon

kosher salt

4

ounces

butter

cold

2

tablespoons

water.
For The Filling:
8

ounces

mascarpone

8

ounces

cream cheese

at room temperature

3/4

cup

granulated sugar

2

eggs

1

teaspoon

vanilla extract

1

tablespoon

apple cider vinega

2

powdered sugar
Instructions
To get started, preheat your oven to 350 degrees F and position a rack in the center of the oven. In a large bowl, combine the all-purpose flour, almond flour, sugar, cinnamon, baking powder, and salt.

Add the diced cold butter to the mixture and use your fingers to work it in, smearing it slightly to create small butter streaks and pieces of butter.

When the butter is evenly incorporated and there are still pea-sized pieces of butter in the mixture, add 2 tablespoons of water and continue to mix by hand until evenly distributed. Be careful not to overwork the dough – the mixture should be loose and crumbly.

Next, take a 9-inch springform pan and press 2/3 of the crumble mixture into the bottom to form a crust.

Bake the crust in the oven for approximately 12 to 15 minutes, or until it is set and just slightly golden. Let it cool for a bit.

In the meantime, prepare the filling by combining the mascarpone, cream cheese, and sugar in the bowl of an electric mixer fitted with a paddle attachment.

Mix on high until the mixture is fluffy and well combined, for about a minute.

Add the eggs one at a time and mix on high until the batter is smooth and creamy.

Incorporate the vanilla and apple cider vinegar by mixing thoroughly.

Pour the mascarpone filling into the crust and add the sliced apples to cover the cheesecake filling.

Finish the dessert by topping it with the remaining 1/3 of the crumble mixture.

Bake in the oven for an hour, or until the topping is golden brown and the center of the cheesecake jiggles slightly.

Once the cheesecake is done, let it cool to room temperature, and then refrigerate for at least two hours before serving.

Remove it from the springform pan and sprinkle with powdered sugar to serve.
Video
Nutrition
Calories:
1411
kcal
Carbohydrates:
122
g
Protein:
20
g
Fat:
94
g
Saturated Fat:
57
g
Polyunsaturated Fat:
3
g
Monounsaturated Fat:
16
g
Trans Fat:
1
g
Cholesterol:
342
mg
Sodium:
1095
mg
Potassium:
225
mg
Fiber:
2
g
Sugar:
71
g
Vitamin A:
3178
IU
Vitamin C:
0.01
mg
Calcium:
297
mg
Iron:
4
mg
---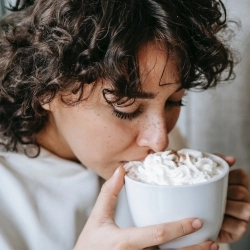 Latest posts by Grace Lambert
(see all)