A little tart, a little sweet, and a lot of fun, these pomegranate recipes are bright, flavorful, and just what you need to brighten up your day.
Pomegranates are a popular ingredient in Middle Eastern dishes and desserts.
They're also great for juicing and adding to salads, soups, meats, and even desserts.
I love them because they have a bright flavor that screams summer.
And thanks to their beautiful purple color, they're delicious year-round.
I've put together this list of pomegranate recipes from around the world.
You might find something new to try or just learn something new about this underrated fruit.
If you love sweet potato, pomegranate, and arugula salad, then you'll go crazy for this light and refreshing recipe.
The tangy dressing contrasts the sweet potato perfectly.
It's a unique combination of flavors that makes it irresistible to eat.
Add some chopped nuts for even more texture.
This is a festive and fun drink to make at Christmas.
The pomegranate juice is made from fresh pomegranates.
I don't know about you, but I love the color!
It tastes just like a spritzer, so it won't take long for this one to go down.
This stew is so easy, you'll wonder why anyone ever made anything else.
There are few dishes that scream "quick and easy" more than this one.
If you find it difficult to make a pot of traditional Persian food, then this recipe is a must-try.
The pomegranate sauce is the perfect accompaniment to the tender beef and tender noodles.
Even though this should probably be the last one on the list, I think pomegranate molasses is super underrated.
Not only does it taste amazing and add a pretty unique flavor to your dishes, but it's also pretty easy to make.
All you'll need is pomegranate juice, sugar, cinnamon sticks (or cinnamon), and ice cubes.
It's not complicated!
If you're looking for a sweet and tart treat to pair with your grilled lamb, this is the recipe for you.
It has a stunning presentation of pomegranate seeds and feta cheese mixed with juicy olives.
The tanginess of the pomegranate juice pairs perfectly with the salty flavors of the feta cheese.
This salad is also very satisfying.
So even if it's not your favorite time of day, feel free to eat it!
Pomegranate juice lovers will love this recipe.
It's sweet and tart, with a slight kick from the pomegranate molasses.
You can use any kind of pomegranate you like, but I like to keep it simple and use ruby red ones.
They have a stronger taste and are more colorful than other options.
Of course, your choice of pomegranate seeds will depend on what kind you want in your drink.
If you love the bright and tart flavors of pomegranate, this is the recipe for you.
It's a moist, tender cake with a subtle citrus flavor that's perfectly balanced by the contrast of the spongy lemon cake.
I like to top mine over some vanilla ice cream or coconut milk frosting.
Yum!
Not only is this salad a beautiful dish, but it's also full of great nutrition.
It's low in calories, high in fiber, and packed with good stuff like vitamin C.
The pomegranate gives the salad a lovely tart flavor that pairs well with citrusy oranges.
You can use oranges or other fruit if you prefer.
And feel free to use any nuts you like!
I love using pine nuts because they add a wonderful texture to the salad.
Pomegranate couscous salad is another great way to get more pomegranates into your diet.
Simply cook the couscous until it's tender and toss in some fresh pomegranate seeds.
Add a dressing of olive oil, lemon juice, and zest, and you're all set!
It's hard to believe that a salad can be this good, but it is!
The color and texture of the quinoa are perfect for pairing with the tartness of pomegranate.
And if you like your salads warm, you'll love its bold flavors from the diced red onion and roasted cashews.
You can enjoy this salad on its own as a light summer meal or pair it with some grilled chicken.
The pomegranate jelly recipe is a quick, easy, and delicious way to impress your dinner guests.
It's loaded with juicy pomegranate seeds, sweetened with honey, and drizzled with an extra dose of orange juice.
That's one big bowl of dessert!
For the best results, soak pomegranates overnight.
This will help release any moisture that may have been trapped beneath the membranes.
Then just warm all ingredients in a pot on low heat until it thickens.
Pour into jars, seal tightly, and store in the fridge for up to 5 days.
Serve this jelly over ice cream or in bread pudding for a delicious and refreshing treat.
This recipe is the perfect way to start your day.
It's easy, healthy, and a great way to get all of the benefits of pomegranate.
The glaze is delicious and makes it extra special.
Baked chicken has to be my favorite part of making this recipe.
The glaze gives it such wonderful flavor as well!
I love serving this with rice or quinoa for a complete meal.
These cookies are just like the ones above, only they're a little healthier and have a slight honey oatmeal taste to them.
They take only 10 minutes to make, but they have a longer, more complex flavor than most oatmeal cookies.
The poppy seeds in them help give it that extra pop of flavor.
They're also pretty delicious on their own.
If you prefer your cookies super crunchy and chewy, though, I suggest adding some oats, too.
These are the kind of appetizers that go beyond just being appetizers.
Each one has a little something for everyone, from the sweet and salty to the complex.
All you'll need is a handful of pomegranate seeds, cotija cheese, dried cranberries, and pecans.
I like to add jalapeño peppers if I can find them (not always available).*
For flavors, I like to serve these with lime wedges and lots of fresh grapes or strawberries.
I love chickpeas, and I know you do too!
But don't feel bad if you haven't tried them in a salad.
This recipe is excellent for the freezer, making it the perfect way to use up leftover chickpeas!
The crunchy pomegranate seeds add a pop of color that complements the juicy chickpeas, while chia seeds add a nice texture.
This salad can be served as an appetizer or even with grilled chicken or fish.
Pomegranate and banana are a match made in heaven, but you'll never guess how much better it is with coconut milk.
If you like the tangy sweetness of pomegranate, why not try adding some dates?
The texture is so much nicer than straight-up pomegranate juice.
It's a great way to add a bit of sweetness without getting that overly tart flavor.
For the best tasting smoothie, blend your ingredients until no lumpy bits remain.
Then, strain them through a nutmilk bag or cheese cloth to ensure everything is pureed before serving.
I know cheesecake is a pretty complicated dessert, but this recipe makes it easy to follow!
It's packed with orange zest, pomegranate juice, and a creamy chocolate ganache base.
This one's for the cheesecake aficionados out there.
The only thing missing from this delight is a scoop of vanilla ice cream.
Make it your next holiday party dessert with this scrumptious recipe.
If you're looking for a healthy, low-calorie alternative to candy bars, these pomegranate-roasted carrots will be your new best friend.
And they're so easy you never have to roast another carrot again.
All you need are some sharp cheddar cheese and pomegranate seeds, and it only takes 10 minutes.
Best of all, they're festive enough to serve with Christmas cookies or to make as holiday appetizers.
If you've ever had a slice of pomegranate sorbet and wanted to try something new, then this is for you!
This recipe takes the best part of fresh pomegranate juice and turns it into a decadent sorbet.
It tastes like summertime in a bowl.
The tartness from the pomegranate juice pairs perfectly with the sweetness of honey and ginger.
This recipe not only satisfies your sweet tooth but also gives your body a break from winter blues.
This salad is another excellent option for anyone looking to make the most of the abundance of pomegranate juice.
Made with tomatoes and onions, it's a bright and zingy side dish that pairs well with spicy or sweet meats.
It also makes an excellent addition to any summer BBQ, thanks to its bright flavors and crunchy texture.
For a little extra oomph, top your serving with crumbled feta cheese.
Yum!
You won't believe how good these muffins taste until you try them for yourself.
Soft, fluffy, and bursting with orange flavor, they're a fantastic way to start your day.
Serve them with some yogurt and fruit for the perfect breakfast treat.
Or enjoy them as a tasty snack.
Pomegranate jam is a sweet and tart dessert that's the perfect way to end your meal.
It's made from pomegranate seeds and dates, which gives it an incredibly vibrant flavor.
Like most jams or jellies, this one is best eaten fresh out of the jar.
But if you don't have time, you can always thaw it in the fridge.
Once it's ready, whisk through some sugar for a thick and creamy jam.
Yes, there are less than five ingredients that you'll need to make these adorable pomegranate drops.
The hardest part is waiting for the chocolate coating to set up before eating.
Also, you'll have to let them cool completely before rolling them in sugar.
You can also add some whipped cream or ice cream to the top so they look all nice and neat.
This relish is like a sweet, tart, and sour mix of pomegranate seeds.
You can use it to add a bit of zing to your salads as well.
It's got the same taste and texture you get from pomegranate arils.
The addition of chiles gives it some heat and bright flavor.
You can serve this relish on top of grilled meats or in salads.
It even makes an excellent ingredient in homemade mayo!
Cream-filled pastries are nothing new; the French have perfected them for centuries.
But this tart is the first I've had that combines the two.
The filling uses pomegranate molasses, which gives it a lovely flavor and deep color.
It's delicious with a simple glaze of powdered sugar and some fresh berries.
It really is as good as it looks – no surprise there!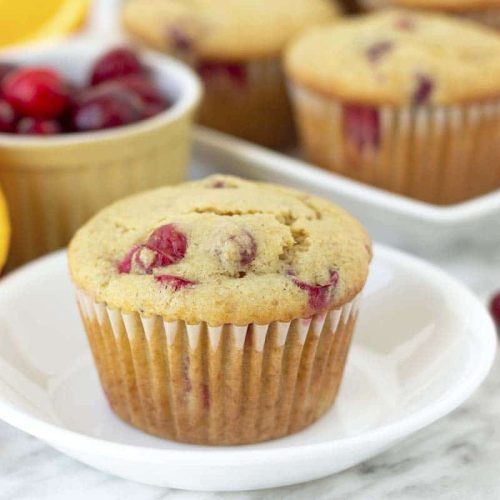 Pomegranate Orange Muffins
Soft, fluffy, and bursting with orange flavor, they're a fantastic way to start your day.
Ingredients
1

cup

rolled oats

1/2

cup

apple/orange juice

1/2

cup

boiling water

1/2

cup

applesauce

1/2

cup

packed brown sugar

1/3

cup

white sugar

2

eggs

lightly beaten

1

cup

all-purpose flour

1

teaspoon

baking powder

1

teaspoon

baking soda

3/4

teaspoon

salt

1/4

teaspoon

ground nutmeg

1

teaspoon

vanilla extract

1

pomegranate

1

–2 tablespoons orange zest
Instructions
Set oven to 350 degrees Fahrenheit. Butter muffin tins.

Oats are soaked in orange juice and water for 15 minutes in a small bowl.

Cream the butter, vanilla, and sugars together in a large basin. Mixture of oats and eggs are added.

Mix the flour, baking soda, salt, nutmeg, and baking powder in a separate basin. Add to the batter. Pomegranate seeds and orange zest should be added. Fill prepared muffin pans almost to the brim with batter.

For about 20 minutes, bake at 350°F (175°C) until golden brown. A muffin contains 3g of fat and 140 calories.
Video
Nutrition
Calories:
640
kcal
Carbohydrates:
134
g
Protein:
14
g
Fat:
6
g
Saturated Fat:
1
g
Polyunsaturated Fat:
1
g
Monounsaturated Fat:
2
g
Trans Fat:
0.01
g
Cholesterol:
109
mg
Sodium:
2167
mg
Potassium:
578
mg
Fiber:
9
g
Sugar:
56
g
Vitamin A:
270
IU
Vitamin C:
36
mg
Calcium:
170
mg
Iron:
5
mg
---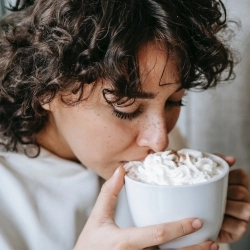 Latest posts by Grace Lambert
(see all)