This list of side dishes for chicken will help you save time in the kitchen!
Every cook has a "go to" chicken dish.
But what if you could cook up side dishes that are delicious, healthy, and even better?
Well, that's what I have for you!
Side dishes are not only delicious, but they also add a lot to the overall flavor of your entree.
They're also a great way to make sure your meal is filling and nutritious.
Plus, there are so many to choose from and try.
From green beans and potatoes to basil Parmesan zucchini, there is something for everyone on this list.
Now that's a win-win!
Let's get to it.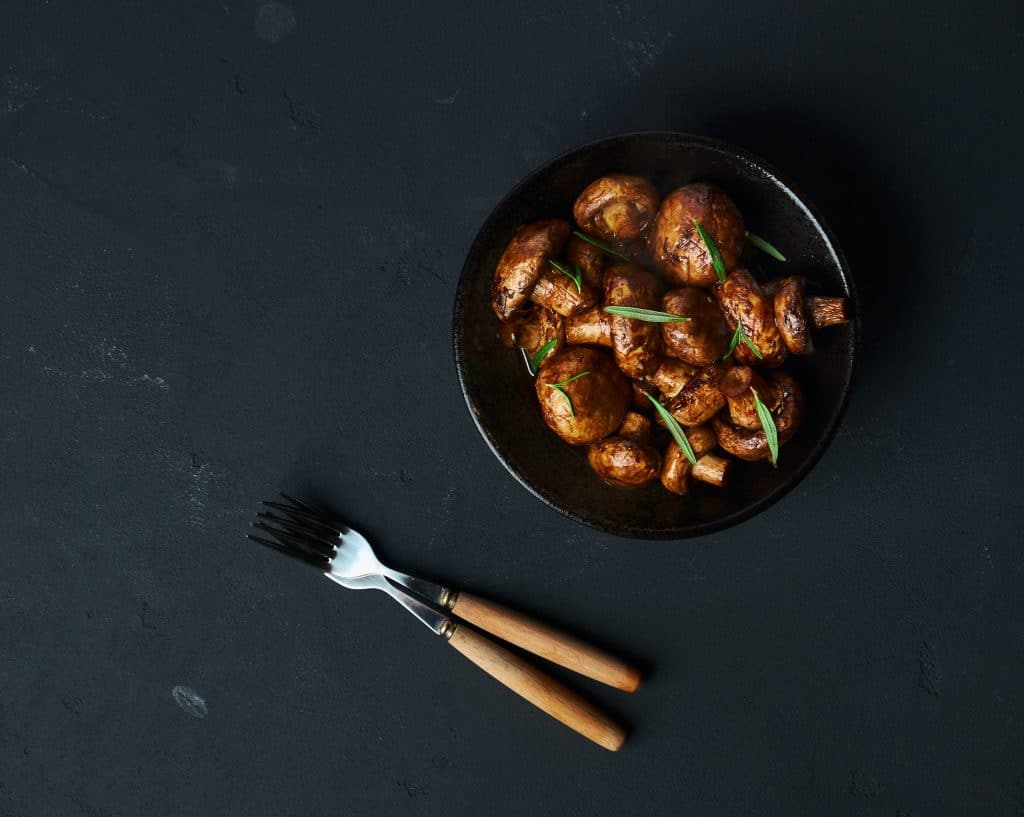 Since I'm so into green beans and potatoes, you might be surprised to see this in the list of sides.
But it's a must-try if you want to bring home some extra veggies!
The potatoes are roasted, and then they are tossed with an herb butter sauce.
At that point, the whole thing gets covered with cheese and walnuts for a cheesy kick.
Serve these with grilled burgers or chicken strips for another tasty dish.
When it comes to dinner, this skillet corn is what your heart desires.
It's sweet, buttery, and savory.
It also has a hint of honey that makes every bite more flavorful.
And with just one pan in the house, all you need are the ears of corn, butter, salt and pepper, and a few minutes.
This dish is so easy to make and keeps well in the fridge for later use!
Broccolini is a type of green vegetable that's typically served in Asian cuisines.
One way to cook them is to boil them for 30-40 minutes, then sautee them with butter and garlic.
If you want to add a bit of extra saltiness, try adding some fish sauce or soy sauce before tossing them in the pan.
Funeral potatoes are a wonderful way to commemorate someone's passing.
It's also a great way to get kids and adults alike excited about their favorite holiday!
This recipe is incredibly easy to make and ideal for serving for dinner parties.
You can use any kind of potato you like – I recommend Yukon Gold, but white or red potatoes work as well.
Make sure you line the baking dish with parchment paper so they can cook in the oven without burning.
What's better than potatoes and cheese?
Scalloped potatoes, of course!
Here, the potatoes are pieced together with a creamy yet spicy sauce.
It's an easy recipe that uses one pan to make a fantastic meal.
Whether you serve this dish to guests or eat it on its own, it's sure to please.
This is a fantastic dish to make when you want something to feed a crowd.
It's bursting with juicy, tender vegetables, and it's also gluten-free!
The goat cheese adds a creamy finish that rounds out the earthy veggies, making this dish super yummy.
Serve this over roasted vegetables for a complete meal.
This salad is made of sweet corn, bacon, onions, green onions, and cheese.
If you need a simple side dish for a holiday meal or potluck, this recipe is perfect.
It's so easy to whip up and it will be gone in minutes!
Serve these crunchy bites with your favorite dressing for an elegant appetizer or add them to sandwiches for lunch.
It's the perfect onion recipe to whip up on a busy weeknight.
The fresh, crisp taste of these onions will have your taste buds wanting more!
Peel and slice to create a simple side dish or add them to soups and stews for extra flavor.
Once you get the hang of it, you'll be making this recipe over and over again.
Looking for an easy way to use up those zucchini?
This baked parmesan zucchini recipe is the answer!
It's just as easy to make as the earlier recipes, but this one is a must-try because it's so much fun.
The zucchini gets coated in breadcrumbs and then baked until golden brown.
Who says veggies can't be delicious?
Lemon and herbs are a classic flavor combo, and this Mediterranean dish is no exception.
The orzo is cooked in a rich lemon broth flavored with olive oil and seasoned with dried oregano.
Then, it's topped with fresh herbs for extra flavor.
This salad pairs wonderfully with grilled chicken or fish.
It also goes well on its own as a light side dish.
I love this recipe for garlic butter zucchini because it's so simple to make and can be made ahead of time.
This healthy way to prepare zucchini is perfect if you want to eat healthily without sacrificing too much flavor.
You'll saute a pile of zucchini in a garlic, lemon, and butter sauce before topping it with cheese and crispy breadcrumbs for added crunch.
Delicious, easy, and packed full of nutrients – what more could you ask from a dish?
If you're looking for a little something extra, then this recipe is just what you need.
These carrots are roasted until tender and slightly crispy.
The trick to getting them just right is to pace the cooking time carefully so they don't burn.
Serve them with ranch dressing for another amazing side dish.
Here's another savory dish that'll make you feel like you just ate a feast.
This one combines the flavors of sauteed mushrooms and onions with a robust broth.
The flavor combination is incomparable.
The earthiness from the mushrooms, onions, and garlic pairs perfectly with the umami-rich broth.
If you love mushrooms, onions, and sauteed in red wine, then this recipe will blow your mind!
I would be lost without my cheesy scalloped potatoes.
They're almost as good as a crockpot recipe, and they're easy to make ahead of time.
Simply mix the onions, garlic, milk, butter, salt, and pepper.
Cook until the onion is soft.
Then add the parmesan cheese and stir until everything is melted.
Just before serving them, add the breadcrumbs.
The breadcrumbs will work their magic to turn these into a crispy potato-cheese hash!
This dish is a staple in my house.
It's so easy to make and incredibly filling.
All you need are brown rice, broccoli, garlic, and a bit of cheese for a delicious meal that'll satisfy even the pickiest eaters.
Serve this with some oven-roasted potatoes or grilled chicken for an extra kick!
Crispy and crunchy, these Brussels sprouts are a dream come true.
The best part is they taste way better than they sound.
They're loaded with onion, garlic, and olive oil.
Crispy on the outside, soft and tender inside – it's unbeatable!
This pasta salad is another one of my go-to meals for the summer.
It's a super fresh, colorful dish that'll blow up your backyard party.
Each bite of pepperoni and cheese boasts both flavors and textures.
There's just something about the combination of peppers and cheese that I can't get enough of.
It also has a smoky kick from Worcestershire sauce.
It gets even better when you let it marinade in balsamic vinegar!
This light and fresh slaw is the perfect side for any meal.
It's a blend of crunchy cabbage and tender carrots.
It's super refreshing, with just the right amount of spice from cilantro.
Pair this slaw with your favorite grilled meats or use it as a topping on a salad.
It'll be golden and fresh in no time!
Who says carrots only taste good when you grill them?
If you're looking for a healthier side dish, try these glazed carrots with honey and balsamic vinegar.
The sweet, rich flavor of the honey and balsamic will instantly turn your tastebuds on overload.
It's sweet, salty, tangy – and totally addictive.
The best part is that this recipe takes just 15 minutes to make!
So next time you need a healthy side dish, whip up this tasty glazed carrot recipe.
It's perfect for any occasion!
I love Chinese takeout, but sometimes it's a bit pricey.
Luckily, I can whip up this cheesy garlic butter noodles recipe for less than $5!
They're so easy to make and taste amazing.
Plus, they'll be ready in just 15 minutes.
Serve them with a side of marinara for a complete meal.
Here's a flavorful side that uses the whole can of lima beans.
It's also loaded with veggies like onions, carrots, and bell pepper.
This recipe calls for butter, cayenne pepper and paprika, and an onion/carrot combo to make it super saucy.
The best part is that these are done in less than 30 minutes.
If you have some time on your hands (and a lot of lazy days), this will be a hit!
Potatoes and green beans are a great combination, especially when you make them at home.
The root vegetables are sweet, tender, and just a little bit crunchy.
Meanwhile, the beans add a nice texture contrast.
They're also easy to make in large batches so that everyone can get his or her share of these delicious sides.
Southern fried cabbage is a classic side dish that's perfect for the holidays.
Cabbage gets coated in breadcrumbs, seasonings, and a little bit of oil.
Then, it's pan-fried to crispy perfection.
Serve it with plenty of gravy for an authentic holiday meal!
Potatoes are the perfect side dish for a lot of meals.
But if you're looking for something extra special, try this recipe for garlic and dill potatoes.
The creamy garlic and herb flavor is delicious with all your favorite dishes.
Roasted veggies add a crunch to these flavorful potatoes.
Plus, they're healthy, too!
If you want a new spin on traditional potatoes, then why not try roasted garlic and dill?
This tomato avocado salad is the perfect way to show off your culinary skills.
It's a simple, fresh dish, so you can count on it to be on the table in no time.
It doesn't include any mayonnaise or ketchup, but it's still very filling and flavorful.
The combination of tomatoes, cilantro, and avocado makes this salad summertime-worthy.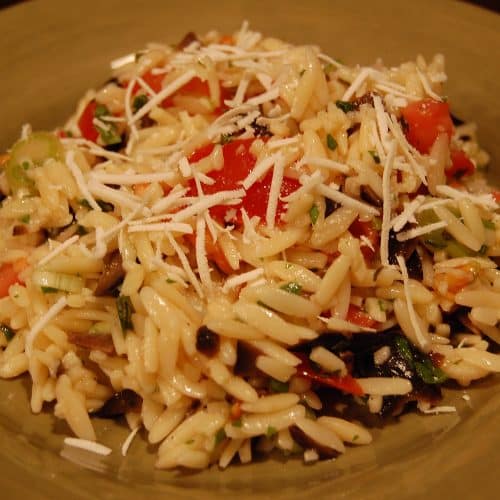 25 Yummy Side Dishes For Chicken
This Greek Orzo with Lemon and Herbs is the perfect accompaniment to fish or chicken. It's easy to make and full of flavor. This fresh and delicious pasta side dish can be ready in less than 15 minutes. It can be served hot or cold, and it tastes even better the next day, making it ideal for lunchboxes.
Ingredients
½

onion

3

garlic cloves

2

tablespoon

olive oil

extra virgin – plus more to serve

¼

teaspoon

salt

1

teaspoon

oregano

dried

1

teaspoon

dill

dried

¼

teaspoon

black pepper

1

cup

orzo

1

lemon

2 ½

cups

vegetable broth

or chicken broth

Fresh dill

optional garnish
Instructions
Chop the onion and garlic finely.

In a small saucepan over medium heat, heat the extra virgin olive oil.

Cook until the onion, garlic, and salt have softened (about 2-3 minutes)

Combine the oregano, dill, and black pepper in a mixing bowl. Then stir in the orzo until it is thoroughly coated in the oil and herbs.

Pour in the broth and bring to a simmer after adding the lemon zest. Simmer the orzo for 10 minutes, or until tender.
Video
Nutrition
Calories:
227
kcal
Carbohydrates:
35
g
Protein:
6
g
Fat:
8
g
Saturated Fat:
1
g
Polyunsaturated Fat:
1
g
Monounsaturated Fat:
5
g
Sodium:
737
mg
Potassium:
158
mg
Fiber:
2
g
Sugar:
4
g
Vitamin A:
330
IU
Vitamin C:
16
mg
Calcium:
31
mg
Iron:
1
mg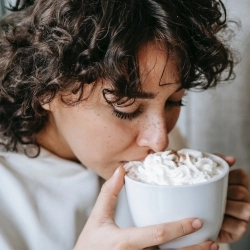 Latest posts by Grace Lambert
(see all)