Looking for some rockfish recipes to add to your weekly menu?
From creamy alaskan rockfish chowder to bold blackened rockfish tacos, these easy meals are sure-fire winners.
Rockfish is a type of fish called a freshwater game fish.
It's also known as sea bass and ocean bass.
It's a briny fish that tastes similar to cod but has a more delicate flavor.
Rockfish fillets are a good choice if you want something mild and flavorful.
It's also great for grilling or baking.
So, check out these rockfish recipes below!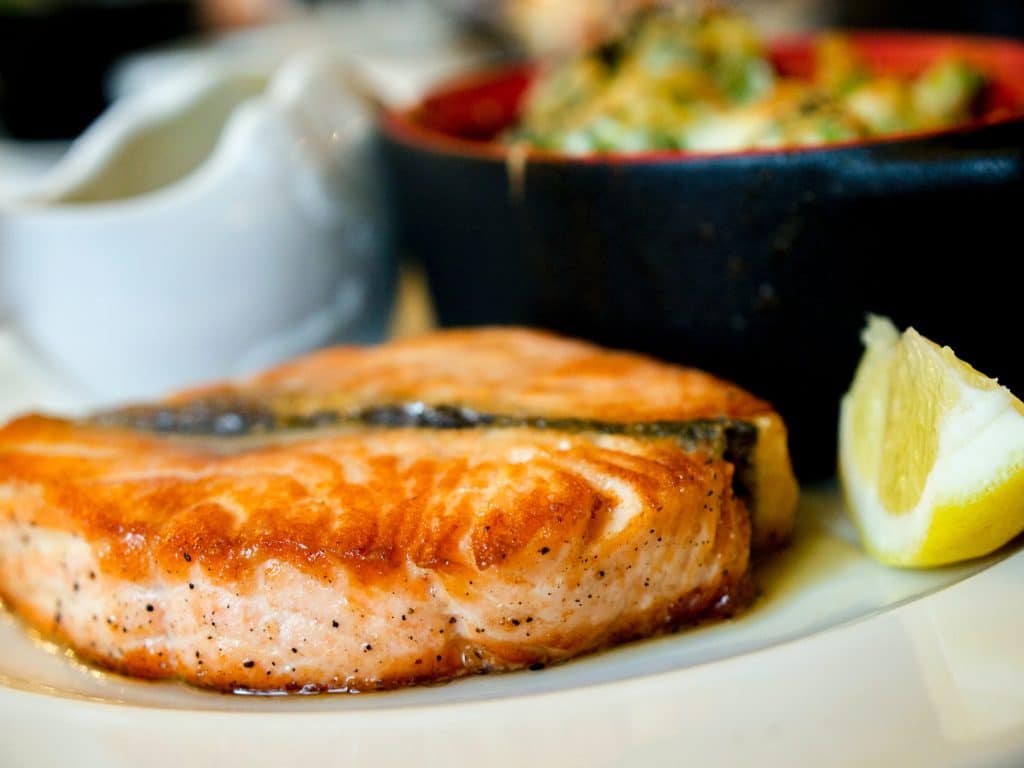 This garlicky, parmesan rockfish recipe is the perfect dinner for a special occasion.
Simply dice up some Rockfish filets and toss them in a simple marinade.
Then, let this cheesy sauce soak in for a few hours before serving.
The result is one of the tastiest fish dishes you'll ever try!
Tender, juicy-flavored fish, a homemade brown butter sauce, and an impressive presentation.
What a picture!
It's hard to believe that this Pacific rockfish recipe can be so easy and delicious.
You only need five ingredients and a few minutes of your time to make this meal.
If you're looking for a new way to jazz up your rockfish, this is one of them.
Panko crusted rockfish is a delicious and easy-to-make treat that requires just 5 ingredients and 20 minutes of prep work.
It's something you can make for any occasion, from holiday parties to casual get-togethers.
It goes with everything!
Blackened rockfish is a wonderful dish to serve when you want to keep things low-carb and light.
This recipe features avocado sauce, tomatoes, bell peppers, spinach, and lots of seasoning.
It's bright and fresh with a hint of heat that pairs perfectly with the sweet citrusy flavors.
Serve this over your favorite salad or blanched veggies for a delicious meal.
The fish is delicious, but the sauce is what makes it amazing.
So, if you want to make sure your guests get their fair share of flavorful bites and a complete meal, this recipe has you covered.
To start, you'll broil the fish until it's super flaky and golden brown.
Then, just add the avocado lime sauce on top.
Once those two flavors are well-established upon contact with each other, all that's left is to serve up some bread.
This is a great way to round out a dish!
These Alaska rockfish tacos are a treat for the eyes, palate, and soul.
It may look like regular tacos on the outside, but wait until you bite into them.
The rockfish is marinated in an aromatic mixture of lemon juice, garlic, cilantro, honey, and spices.
When you have finished cooking the fish and have it all tossed with a sweet salsa verde and a thick sour cream slaw (or cabbage), it's time to serve!
Wrap up your meal with some ice cream or frozen avocado slices and enjoy.
This chowder is a true culinary delight.
It's creamy, fishy, and full of fresh veggies and herbs.
Plus, it tastes just as good as it smells.
It's also easy to make!
Just cook the rockfish in your favorite soup base until tender.
Then, add all the other ingredients on a pop-up blender or food processor until everything is smooth.
Serve this hearty soup with crusty bread for dipping.
Looking for a way to impress your family and friends?
This pan-seared rockfish is the perfect dish.
The fish is cooked on the stovetop.
All you need is about 10 minutes of prep time.
Watch as it turns a golden brown and infuses with garlic, lemon, and spices.
Serve it with a green salad for an elegant meal that will be sure to wow your guests.
Let's get the party started with a flavorful grilled Alaskan rockfish recipe!
The best part is that these fish cook up in just 15 minutes.
Seriously, that's all it takes to throw these beautiful fish on the grill.
They're smoky, herb-infused, and oh-so tasty.
Serve them with some fresh veggies and a side of rice or pasta for a complete meal.
This is a recipe for the ultimate easy-peasy meal.
It's so simple in fact, you can make it at any time of day.
Just add the rockfish filets to a baking dish and top them with tomato relish.
Then, bake until the fish is just flaky and golden brown.
I like this with French fries, but any kind of side will do.
This Portuguese-style baked rockfish is a great fish recipe for a special occasion or if you're looking for something quick and easy.
The fish needs just 10 minutes of prep, then it takes another 30 to cook.
The cooking process is quite simple as well.
You'll only need butter, olive oil, salt, pepper, lemon juice (to taste), parsley, and rockfish in this recipe.
You can also add smoked paprika for an extra kick of flavor.
It adds such a wonderful smokiness that pairs perfectly with the sweet onion and garlic flavors.
This dish is so delicious that you'll want to put it on everything!
Is it just me, or is there something so tempting about the presentation of crispy rockfish?
It's like a cross between a piece of French toast and fried fish!
If you love cooking with boneless skinless fish fillets, this recipe is just what you need.
The key to crispiness lies in the oven, but it's worth the effort for those who can handle that kind of heat.
I love making these dish during the summer because they pair perfectly with my favorite sides.
Rockfish is a fish that's often served with lemon, garlic, and herbs.
Rockfish almondine adds the same flavors to an easy-to-prepare fish.
This dish looks beautiful and tastes amazing.
The almond flavor will complement any type of seafood perfectly.
You can prepare this dish in just 30 minutes.
Serve it with noodles or rice for a filling dinner.
The perfect meal for your next dinner party!
Sure, it tastes great as is.
But did you know that citrus and dill are the ultimate fish seasoning?
The sweet, tangy taste of lemon and the earthy, peppery taste of dill make a perfect combo.
It's light and refreshing, but it packs a punch too!
This homemade rockfish recipe is one of my favorite ways to cook seafood.
It's so good that even my picky eaters love it.
Rockfish is a fish that's similar to cod and has a mild, sweet flavor.
It's also good for frying.
In this recipe, you'll make a simple ginger scallion sauce that coats the fish with an aromatic and flavorful spice.
The best part?
This dish takes 10 minutes to prepare and another 30 to cook.
So it's not crazy-time-hurry-up-and-make-a-mess time like some recipes.
This kid-friendly taco bar uses pretty simple ingredients, but it'll give you a ton of flavor in a very small package.
The rockfish is topped with sour cream and dill, which takes the fish to another level.
Then there's cheese on top and guacamole all around.
It's also served with salsa and pico de gallo.
However, if you want something more savory, use jalapenos and black beans instead.
This recipe calls for white rockfish, but it's also perfect for a whole fish.
It has the same kind of rich flavor as salmon and is wonderfully tender in every bite.
The spice blend is bold, heavy with cumin, oregano, and paprika.
The marinade itself is sweet and nutty like a rich honey glaze.
When you get this dish on the table it looks impressive enough to eat with your eyes, but when you dig in it's even more mouth-watering than what you can imagine.
This BBQ rockfish sandwich is everything you want in a lunch meatloaf!
The rockfish chunks are coated with a sweet and tangy BBQ sauce, which adds so much flavor in every bite.
It's then topped with crunchy veggies and thick cheese slices for added pizzazz.
Pair this sandwich with your favorite cocktail or pick up some beer to enjoy it more comfortably!
This is the next best thing to a Thai-style rockfish entrée you've been craving.
It's light, bright, and perfect for summer.
The zingy chili paste is a perfect match for the sweet tamarind sauce.
The fish comes together quickly in a single pan, with minimal fuss.
Serve it with rice or noodles for an authentic Thai dish.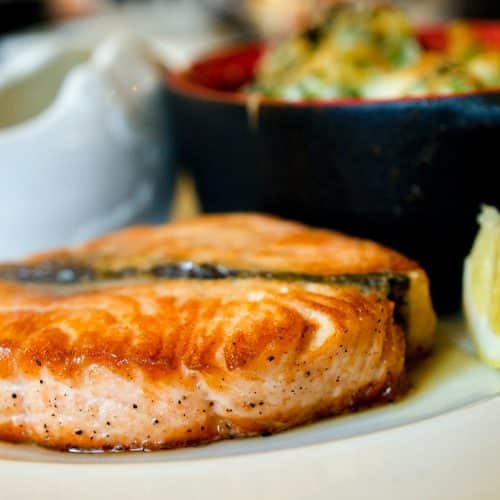 25 Best Rockfish Recipes
Enjoy your delicious rockfish dinner with these wonderful rockfish recipes!
Instructions
Select your favorite recipe.

Organize all the required ingredients.

Prep a delicious rockfish dinner in 30 minutes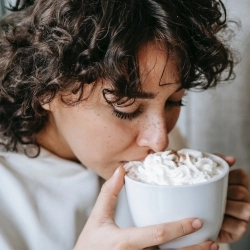 Latest posts by Grace Lambert
(see all)