These keto air fryer recipes are the ultimate convenience meal!
From meatballs to cheesy corn dogs, these dishes are the perfect keto-friendly options.
The ketogenic diet is a healthy way to lose weight.
But it's also known for being restrictive, which can lead to cravings!
The best solution is to incorporate more of your favorite foods into your diet.
That's where these keto air fryer recipes come in!
With these recipes, you can have pizza, nachos, and calzones without breaking a sweat.
Ready?
Let's get frying!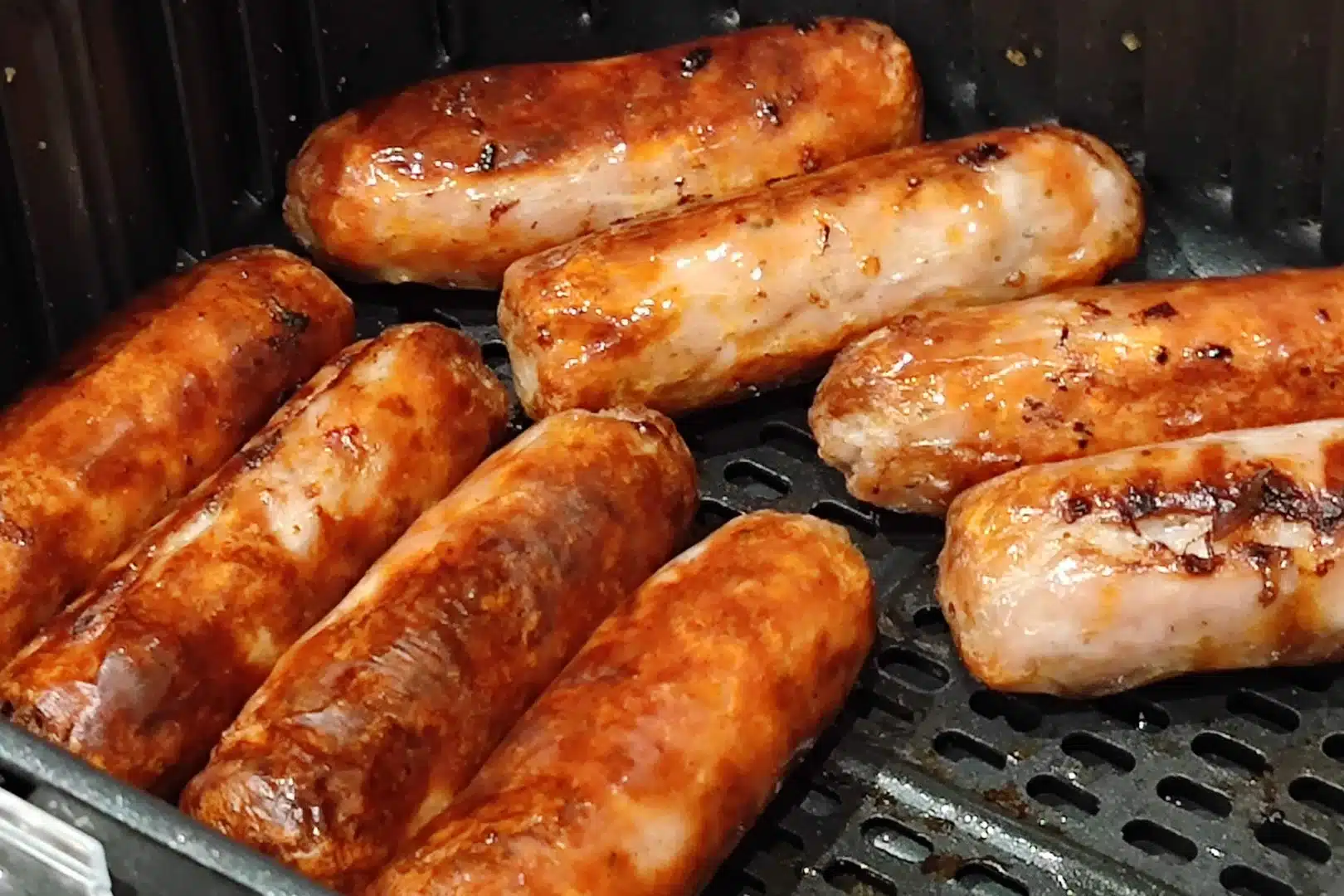 These keto Italian meatballs are the perfect dinner!
They're made with 100% ground beef and seasoned to perfection.
Seasoned with garlic powder, paprika, oregano, and basil gives them a wonderful blend of flavors.
Bake these meatballs in your air fryer for a juicy treat that will satisfy any craving.
Looking for a way to make your pork chops extra crispy? You've come to the right place.
These air fryers give you gorgeous golden pieces of pork, and they taste so good that even those with low-carb diets will love them.
Plus, it's super easy to make.
All you have to do is coat the meat in egg whites and seasonings.
Then, place them on the air fryer tray, close the lid, and let it do its magic.
The result: mouthwatering pork chops that are crispy on the outside and tender on the inside.
Corn dogs are the perfect keto-friendly appetizer to serve at your next backyard BBQ.
They're a crowd favorite and low-carb, too!
If you want to be able to control the carbs in these awesome bites, try using ground turkey instead of beef.
They're fried in high-fat oil for maximum flavor and taste.
Use any low-carb seasoning blend you like best, and either use crescent rolls or parchment paper for easy cleanup.
If you're looking for an easy appetizer that's also healthy and tasty, look no further than crispy air fryer fish sticks.
These bites are crispy on the outside and juicy on the inside.
They won't be your typical fried or deep-fried appetizers.
Instead, they're light, crunchy, and deliciously flavorful.
You can even make them ahead of time to save a little money!
Simply season them with paprika and sea salt (or whatever seasoning you like) before frying.
Serve with some lemon wedges or drizzle with honey.
Garlic butter may not be the most exciting flavor profile to add to a stir-fry, but I promise you, it's worth giving this recipe a try.
The garlic is rich and earthy with just enough heat from chili powder.
It adds so much depth to this simple dinner dish.
It's a great way to impress your family and friends at your next dinner party.
These sausage and cheese balls are perfect for a game day snack, potlucks, or quick on the go appetizer.
The air fryer takes these delicious morsels to an entirely new level of perfection.
And it's completely hands-off!
All you need is a little butter and cooking oil.
I like to serve mine with a tomato chutney dipping sauce that pairs perfectly with the warm flavors inside.
Steak is one of my favorite meals to bake in the air fryer.
It's juicy, tender, and full of flavor due to the marinade ingredients.
In this recipe, you'll cook the steak with mushrooms, garlic, Worcestershire sauce, soy sauce, and brown sugar.
From a farmers market price point of view, it's hard to beat!
This dish would be great for summer barbecues or when your craving for steak hits a low ebb.
These wings are crispy on the outside and meltingly tender in the middle.
And they're not just super tasty, but they're also incredibly healthy.
The secret to these deliciousness is all in the hot sauce.
Serve with a side of ranch dip and slaw, or enjoy them as is.
You can even serve them with some fresh blue cheese if you want to go beyond dipping!
Serving up a scrumptious meal in the air fryer is easy with this recipe.
All you'll need to do is coat chicken breasts in flour and then place them in the basket.
When they come out of the oven, they are golden brown and crispy on the outside while still juicy on the inside.
This dish is also incredibly low-carb and gluten-free because it uses cauliflower rice for your rice alternative!
When it comes to fried chicken, nothing beats the classic.
And this recipe for low-carb fried chicken is the real deal.
It's crispy on the outside, juicy in the middle, and loaded with flavor.
The secret? It's got a rich spice mix that combines ginger, garlic, and coriander.
This simple mixture gives each bite a complex flavor that makes it extra tasty.
Air fryer shrimp is the perfect way to enjoy a delicious meal in the comfort of your own home.
The simple, yet elegant recipe makes all those extra calories seem like they're worth it!
The secret here is to use quality ingredients, such as zest and juice from citrus, and not throw anything away.
Once you've freed up your air fryer for shrimp, add everything together and cook until cooked through.
These will be super moist once they are crisp on the outside.
You'll be surprised at how easy this air fryer turkey bacon is to make.
It's a great way to use up any leftover turkey and make a tasty treat.
The trick is in the coating.
This recipe uses some sort of sugar, but if you have time, feel free to leave it out.
Or try using honey or brown sugar for added sweetness.
I like to serve mine with a simple green salad and maybe even some fruit!
These keto zucchini fries are not only tasty, but healthy!
Every bite is crunchy, tender, and perfectly seasoned.
Plus, you'll get all the flavor from the Parmesan cheese.
If you want to make these extra crispy, try cooking them in a paper towel for a couple of minutes before tossing them in the air fryer.
This ingenious little tool is a must-have in your kitchen if you want to make the tastiest of meals!
The beauty of this recipe is that it only takes 15 minutes, but it's packed with flavor.
It features tender asparagus tips, fresh lemon juice, and a creamy parmesan topping.
If you are looking for a healthy side dish to serve up at your next meal party, give this delicious recipe a try!
Flank steaks are juicy, tender, and just a little bit salty.
So if you're looking for a new way to enjoy this delicious cut of beef, this recipe is for you.
The secret to getting the most out of flounder is marinating it in a light dusting of salt and pepper before cooking it in the air fryer.
It makes your meat wonderfully dry, juicier, and just plain better.
Chicken tenders are a classic keto-friendly snack.
But you don't have to limit yourself to chicken strips!
With these air fryer chicken tenders, you can enjoy this tasty treat any time of day.
The result is tender and juicy chicken tenders coated in a crispy and flavorful coating.
You'll want to take your next batch straight to the oven.
These air fryer jalapeno poppers are a fantastic snack or appetizer, and they're so easy to make.
You need just five ingredients (or fewer) and just a few minutes.
And you can have them on the table in about 15 minutes.
Brussels sprouts are a lot like cabbage and Italian cauliflower.
They're sweet, crunchy, and have a mild flavor.
They're also high in calories and fat.
So you can imagine how it feels when you bite into one of these crispy little gems.
And if you want to get them even more crispy, try baking them with some garlic powder or onion powder.
How adds a wonderful depth of flavor!
These crispy, golden-brown and buttery florets are the perfect side to roast chicken or fish.
Next time you're looking for a quick and easy way to eat broccoli, try this recipe.
The simple combination of butter, garlic, salt and pepper creates the best broccoli!
If you're on a keto diet, this recipe is for you.
This Air Fryer mozzarella sticks recipe is perfect for those who want to stick to their diet.
These keto mozzarella sticks are crunchy on the outside with a cheesy, gooey center.
And they're 100% delicious!
The best part?
They take just 15 minutes to make!
That's right, have these mozzarella sticks before your next party and impress everyone (and yourself) with your culinary skills.
These keto chicken nuggets are crispy on the outside and juicy on the inside.
The secret to that extra-special texture is a keto chicken seasoning mix and ranch dressing.
You can serve these keto nuggets with your favorite dipping sauce.
I like ranch, but sour cream is also delicious!
The next time you're craving some crunchy bites of chicken, try these air fryer nuggets instead.
Air fryers are a great way to cook all kinds of foods, but making corn dogs is no exception.
With this recipe, you'll be able to make air fried corn dog treats that will flaunt the rich and savory flavor perfectly.
You can even use the leftovers for some chili!
Chicken wings are probably one of the most popular wings around, so they're bound to be hard to resist.
However, you can definitely say goodbye to deep-fried wings.
With this recipe, you won't have to!
The chicken is topped with a delicious honey and garlic butter sauce.
The wing itself is crisp on the outside and juicy on the inside.
It's definitely a win-win for sure!
I'm always on the hunt for new ways to use my air fryer.
Between these stuffed peppers, it makes such a great starter!
First, fill each pepper with rice, beans, and cheese.
Then just pop them in the air fryer until they're golden brown and delicious.
You won't believe how easy this one is to make and how much flavor it yields!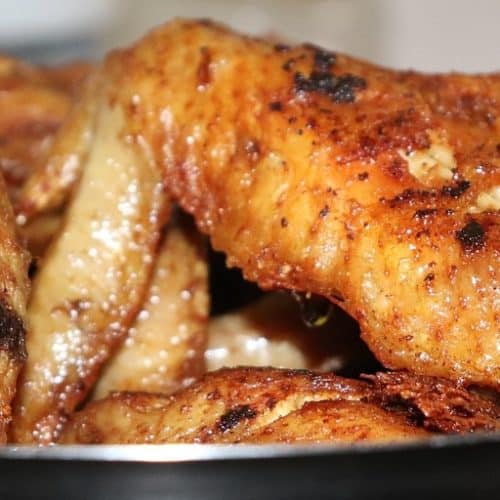 Air Fryer Chicken Wings
Chicken wings are probably one of the most popular wings around, so they're bound to be hard to resist.
Ingredients
1

lb

chicken wings

1

Tbsp

olive oil

2

tsp

garlic salt

1

tsp

lemon pepper
Instructions
Chicken wings should be well dried with paper towels before being placed in a mixing dish.

Add 1 Tbsp of oil, 2 tsp of garlic salt, and 1 tsp of lemon pepper after coating. Stir to distribute the seasoning evenly.

Place chicken wings on an air frying basket and space them evenly. Air fry at 400°F for 8 minutes on each side, or 16 minutes total, or until the outsides are crisp and golden brown.
Video
Nutrition
Calories:
673
kcal
Carbohydrates:
1
g
Protein:
45
g
Fat:
53
g
Saturated Fat:
13
g
Polyunsaturated Fat:
10
g
Monounsaturated Fat:
26
g
Trans Fat:
0.5
g
Cholesterol:
189
mg
Sodium:
4830
mg
Potassium:
410
mg
Fiber:
1
g
Sugar:
0.01
g
Vitamin A:
371
IU
Vitamin C:
2
mg
Calcium:
41
mg
Iron:
3
mg
---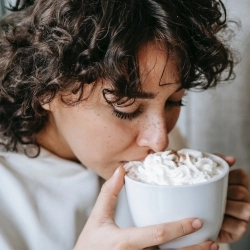 Latest posts by Grace Lambert
(see all)