These scrumptious gluten-free muffins are light, fluffy, and bursting with sweet flavor!
If you're looking for a way to enjoy your favorite muffins without the hassle of gluten, you've come to the right place.
I love gluten-free baking because it gives you so many options.
You can be gluten-free and love the same flavors as everyone else or you can try something new.
This list is full of gluten-free muffins that will make your life so much easier.
From simple chocolate chip muffins to fruity strawberry muffins and everything in between, you can't go wrong.
So get ready to enjoy the best of everything!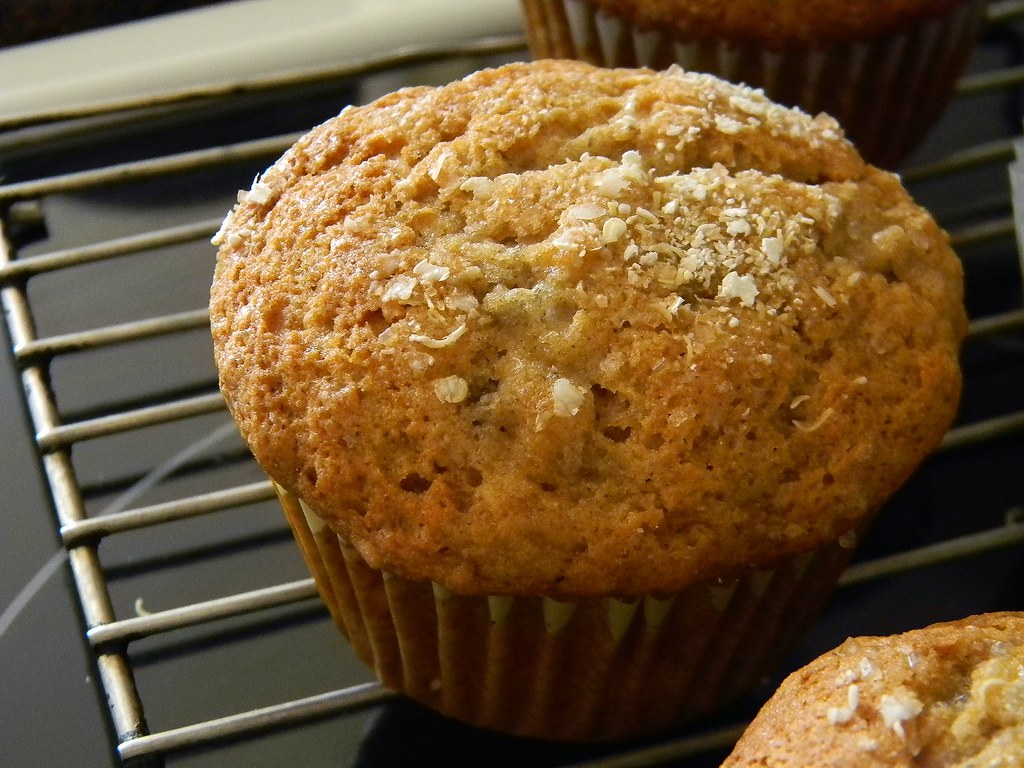 Gluten-free strawberry muffins are a delicious treat for the whole family.
They're moist, fudgy, and full of gooey, sweet strawberries.
The best part is that they're gluten-free! These muffins are dairy-free as well as allergy-friendly.
Plus, I love how they look when baked with glaze on top.
Your friends and family will thank you for these tasty treats.
You've probably noticed that gluten-free baking is often very dry.
This recipe takes a bit of extra time and effort to ensure your muffins are moist and full of chocolatey goodness.
That being said, these are seriously scrumptious.
Especially the chocolate chip ones!
I enjoy them with a dollop of cream or even some whipped cream on top.
Chocolate is my all-time favorite thing.
I probably own more chocolate products than any other food, in fact.
So, when you see a recipe on this list that says "gluten-free" and calls for dairy-free chocolate, it's time to make a run for the hills!
This recipe uses coconut oil as an alternative because of its natural triglyceride properties.
But if you can find something else, like unsweetened cocoa powder, you really won't taste it.
One thing to note here is that these are not vegan or gluten-free.
If you have dairy allergies, I suggest making them with almond milk instead.
These sweet, tangy muffins are the perfect way to start the day.
They're moist and fluffy with a hint of tartness from the cranberries.
They may be gluten-free and vegan, but they can also be made dairy-free by swapping out the milk for coconut milk.
I like to serve these as breakfast morsels instead of dessert, but if you prefer them more like a cake (something I don't usually do!), try adding an extra layer of crushed walnuts.
If you're looking for something that'll warm your heart and fill your belly, these carrot muffins are just the thing.
The crisp inside is so flavorful with a bit of crunch from the oats.
But they also get a nice little boost from fresh spinach.
Not only do they look appetizing, but they taste amazing too!
Here's another recipe for your next fall breakfast.
These pumpkin muffins are thick and dense, but they're light, fluffy, and bursting with flavor.
The ingredients list is very basic – almond flour, eggs, pumpkin puree, vanilla extract, cinnamon, salt, and butter.
You don't even need to use any baking powder or baking soda.
There are no other preservatives or additives in this recipe!
They're so soft and moist that you won't even have to add any toppings.
But if you do want something extra special on top of them (but less sweet), why not try some chopped nuts?
For dessert, these sweet potato muffins are the perfect way to end your meal.
They're moist, fluffy, and loaded with fruits and veggies.
They'll also leave you feeling full and satisfied.
The chocolate-hazelnut frosting is fantastic, too!
This recipe calls for almond flour which produces a remarkably similar taste, but it won't give you the same texture.
I recommend subbing in a gluten-free flour if you need something more neutral.
These lemon poppy seed muffins are the perfect weekend treat or afternoon pick-me-up.
The moist, fluffy muffin base is filled with a sweet, tangy filling of lemon poppy seeds and topped with a drizzle of glaze.
This combination creates such a wonderful balance of flavors and textures.
Serve these muffins for breakfast or dessert, and you won't be sorry!
Muffins are my favorite way to start the day.
But they're often heavy and can be a pain to make homemade.
So, when you have an apple in the fridge and a little time on your hands, why not grab that muffin pan and whip up these comfort-food bites?
They're chunky, sweet, and packed with nutrition.
They'll warm you up as soon as you reach for one.
If you're looking for a gluten-free option for your next cinnamon roll, look no further than this recipe.
These muffins have the same fantastic texture and taste as traditional cinnamon rolls.
They're just not made with dairy or eggs.
They're also egg-free, so if you've got allergy- or dairy-free neighbors, these are perfect to serve up at your next brunch or bake sale.
Just be sure they don't mind sharing!
These gluten-free muffins are just as soft and fluffy as they are delicious.
And you can make them in only 20 minutes.
They're sweet, spicy, and full of cinnamon flavor.
They're also packed with healthy nutrition.
And they're pretty much impossible to mess up.
Buy some brown sugar or a substitute like xanthan gum to help make them gluten-free.
Then enjoy!
I know this recipe is for gluten-free muffins, but that doesn't mean you can't use it as a base for other baked goods.
You can turn these into cheesecake bites or even oatmeal cookies, and I think they would be fantastic with a quick caramel glaze.
Cornbread muffins are a favorite around the holidays, but if you're looking for a gluten-free option, these ones are hard to beat.
They feature a soft and chewy cornbread roll with plenty of buttery goodness.
But they aren't just plain old cornbread!
These have tons of fresh herbs, spices, and other delicious flavors.
I promise they taste like your favorite holiday treats.
These gluten-free peach streusel muffins are out of this world, and they're vegan too!
But, more than that, these delicious things are as easy to make as can be.
They're packed with sweet peaches, sweet spices, and tangy coconut cream.
Plus, they're beautiful enough to serve at an event or to serve at home on your patio.
They look great and taste even better.
Here's another gluten-free recipe that'll surely be a hit with your family.
With these raspberry muffins, you can enjoy breakfast flavors without the guilt.
They're light, fluffy and bursting with fresh lemon flavor.
Plus, a few glugs of milk will make them even more scrumptious!
I can't tell you how many times I've seen a recipe for gingerbread house cake and been immediately ready to run to the store.
But it's just not worth it, is it?
And while the ingredients are different, this muffin version is perfect.
It has a light, moist texture that tastes like fluffy cookie dough but doesn't have all the sugar.
Plus, you can easily make them gluten-free by substituting rice flour with psyllium powder instead of gluten free flours (and making sure they measure right).
(For an extra boost of flavor, top them with thickened vegan frosting.)
I'm not a big fan of chocolate in the morning.
But when you see these, I think you will change your mind.
These muffins are soft and fluffy with a buttery flavor that's offset by the sweetness from the chocolate.
They're perfect for anyone who wants something sweet but doesn't want to go overboard.
With a few simple ingredients, you can make these gluten-free orange muffins.
The cake is moist and tender with a gorgeous orange color.
It's also just as delicious and packed with nutrients as the original.
These are a great way to try out this recipe if you're looking for something different that will please everyone at your next brunch party.
These banana muffins are so soft, moist, and flavorful that you'll wonder how they didn't come from the bakery.
They're cheesy and buttery, full of sweetness from bananas and chocolate chips, and insanely delicious.
Of course, the rest of these ingredients aren't usually found in a bake sale.
But if you want to use them up before they go bad… why not?
I'm obsessed with these glazed muffins.
They're soft and fluffy, but they also pack a punch of flavor.
You can tell from the list of ingredients that this recipe is made for breakfast.
Topped with all the most delectable toppings, it's hard to resist!
Go ahead and make two dozen for your morning get-togethers!
I have to admit that these crumb muffins are a little different.
They aren't just gluten-free, but controversial in some ways.
They're not the same texture as muffins you see at the bakery.
You won't find the warm and moist crumb on these.
Instead, there are lots of small chunks of apple and cinnamon.
And if you want to avoid making these yourself, I recommend taking your muffin batter out of the fridge an hour before baking.
These are the perfect way to start your day – with a bite of sweet strawberry goodness!
They're so good, they'll be ready before you can say "muffins."
They take only 30 minutes to make, and the batter is fluffy, moist, and bursting with fresh fruit flavor.
Best of all, these are gluten-free and vegan.
So feel free to enjoy them as is or serve them up for breakfast on their own.
These are the perfect sweet starts for your morning.
And if you aren't a fan of lemon, feel free to use any other citrus fruit.
They're super moist and moreish.
But they also feature a wonderful crispy outer crust from the poppy seeds.
So be sure to make plenty of these little muffins!
These gluten-free banana muffins are the perfect way to show off your newfound love of bananas on your birthday.
They're a fun combination of cake and banana, bathed in sweet cinnamon glaze.
they're sweet, smooth, and tender.
You can serve them as is or turn them into a unique cinnamon-spiced brownie!
Lemon and lemon are a pair of lovely flavors.
They complement each other beautifully, and these muffins are proof of that.
The moist crumb with the fresh lemon flavor is an excellent pairing, and it's so versatile.
You can use any type of flour – almond, coconut, or gluten-free – but I like to use brown rice flour for its lightness.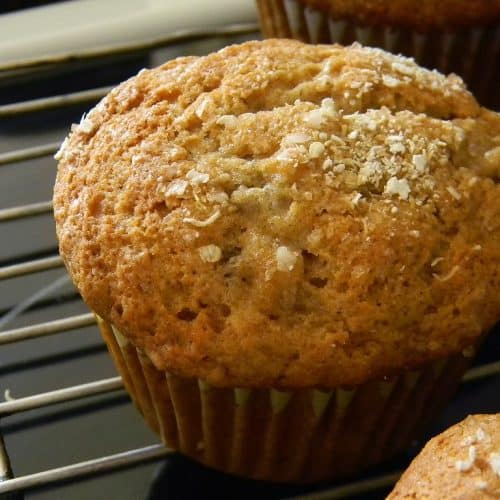 Yummy Gluten Free Muffins
These scrumptious gluten-free muffins are light, fluffy , and bursting with sweet flavor!
Instructions
Select your favorite recipe.

Organize all the required ingredients.

Prep a delicious shrimp dinner in 30 minutes.
---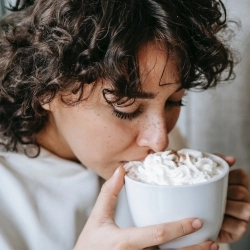 Latest posts by Grace Lambert
(see all)