Made the old-fashioned way, topped with a glaze of your liking, meatloaf can be one of the best ways to surprise your family.
While there are some nice nuanced techniques to add to your meatloaf, getting the time right when cooking will determine the outcome.
Let's cut the chase and find out how long you should cook meatloaf, shall we?
So, how long should you cook meatloaf?
A standard meatloaf made from 2lb of meat will bake for about an hour in 350 degrees F oven.
This ensures your meatloaf cooks evenly without drying out.
Ensure the internal temperature reaches 160 degrees F to allow it to cook through while guaranteeing a safe eating experience.
This article will discuss everything you need to know about the optimum cooking time of meatloaf for a tender, juicy result.
It will also provide you with an easy recipe you can use without overspending.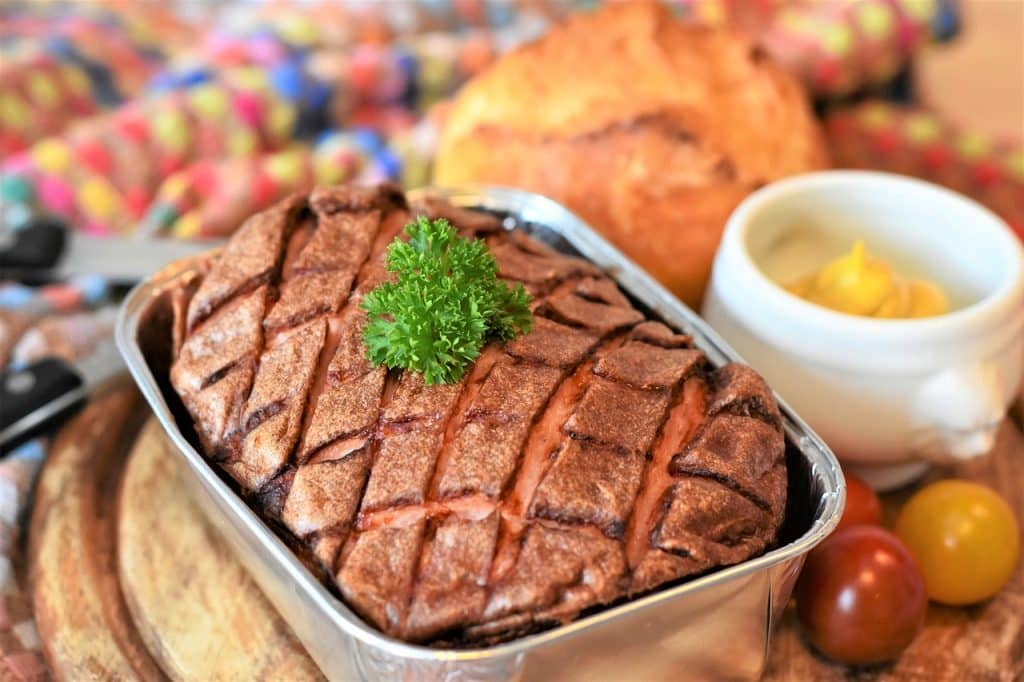 Why cooking meatloaf is the best idea
Some of the reasons why you're going to love cooking meatloaf include:
The ingredients used are inexpensive and can easily fit into your grocery budget
It's so forgiving as it works well with various seasonings and can be spiced to your liking
It tastes even better the next day. Reheating your leftover meatloaf for the next day's dinner is always a delicious quick fix without the extra work
It can be a complete meal. You don't need side dishes for this meal as it can be an all-in-one meal
It's a richly flavored dish. Meatloaf is unbelievably delicious that's a favorite to both the kids and adults alike
You can fix a huge batch that will last a few days depending on your family size and how much everyone eats
What makes a delicious meatloaf recipe?
Along with using lean ground beef and all the extra add-on ingredients, I think the trick to a perfect meatloaf is getting the cooking time right.
The oven temperature is typically set at 350 degrees for one hour to give a succulent, tender inside and a delicious crust on the outside.
Recipe
This meatloaf recipe will take all the guesswork out of your cooking, especially when you're short on time.
It's also a combination of low-cost ingredients to make a rich, flavorful, comfort food for your family.
Why this meatloaf recipe work
Meatloaf recipes are generally made of ground meats mixed with vegetables, seasonings, and fine breadcrumbs held together with a binder, usually an egg or two.
The best part is that you don't have to be a seasoned expert to make this recipe.
What you need is:
Meat mixture
This meatloaf recipe uses extra-lean ground beef, meaning the fat-to-meat ratio is about 4 percent to 96 percent lean.
A low fat-to-meat ratio will guarantee a delicious ending with minimal grease.
While the extra fat adds more flavor, you may add a touch of sour cream to your mixture to elevate the taste.
This will give your meatloaf a perfect fun twist by adding a tangy taste.
Sauteed vegetables
Slightly cooking your onion and garlic in butter before throwing them into your meat mixture intensifies the flavor while toning down their sharp taste.
Flavor boosters
Adding some good old Worcestershire sauce and tomato sauce makes every bite of this meatloaf, unlike anything you've tried before.
Slather the top with tomato sauce and ketchup for an out-of-this-world finish.
Baking technique
How long you take to cook meatloaf will depend on the size of the loaf and your oven's temperature.
A good rule of thumb is that meatloaf should cook in a 350 degrees F oven for about one hour.
Ensure the internal temperature reaches 160 degrees F, and allow the meatloaf to rest for 10 minutes before cutting and serving so it holds its shape.
Check the internal temperature with an instant-read thermometer 15 minutes before your meatloaf is done.
This will ensure your meatloaf is thoroughly cooked and is safe to eat.
To finish it off, brush the meatloaf with tomato sauce and ketchup and bake it for ten more minutes for a tasty crust.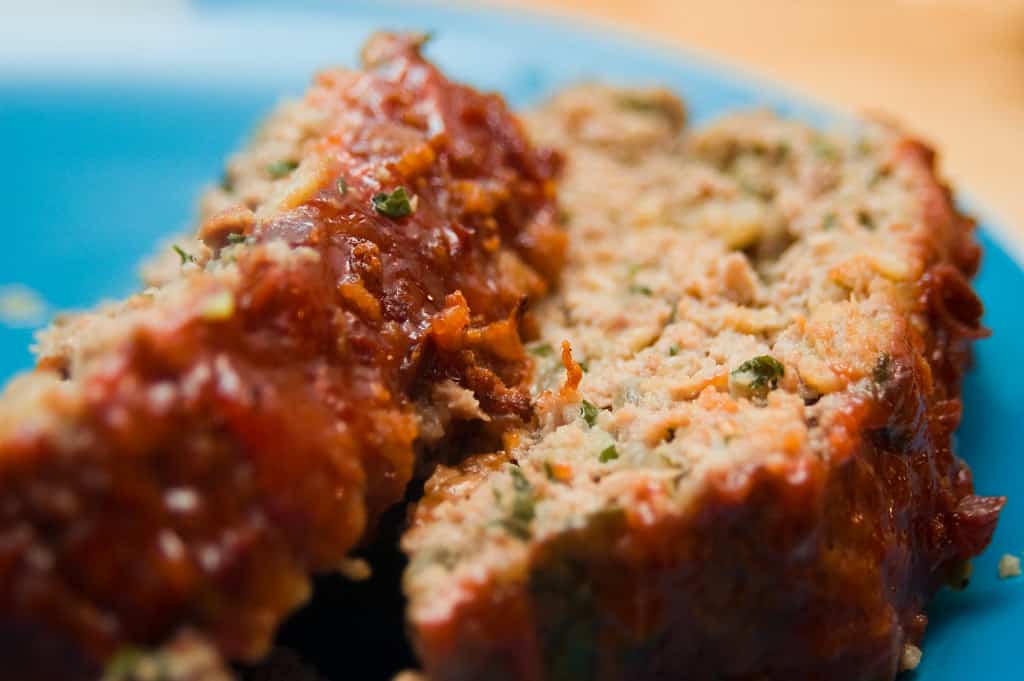 Ingredients
One tablespoon butter
¼ cup minced onion
Two cloves of garlic, minced
1 ½ teaspoons salt
1 ½ teaspoon freshly ground black pepper
Two pounds of extra-lean ground beef
Three slices of bread, toasted and crumbled
Seven buttery round crackers, crushed
One egg, lightly beaten
3 ½ tablespoons sour cream
1 ½ tablespoon Worcestershire sauce
One (15 ounces) can of tomato sauce, divided
¼ cup milk, or as needed (Optional)
Three tablespoons ketchup
Directions
Step 1
Preheat the oven to 350 degrees F (175 degrees C).
Step 2
Melt the butter in a skillet over medium heat, and cook onion and garlic until onion is soft and translucent about 5 minutes.
Remove from heat, and season with salt and pepper.
Step 3
Combine onion and garlic, beef, crumbled bread, crushed crackers, egg, sour cream, Worcestershire sauce, and 1/2 a can of tomato sauce in a large bowl.
Mix until well combined.
Gradually stir in milk, one teaspoon at a time, until the mixture is moist but not soggy.
Transfer the mixture to a 5×9 inch loaf pan.
Step 4
Bake uncovered in the preheated oven for 40 minutes.
Increase oven temperature to 400 degrees F (200 degrees C), and continue baking for 15 minutes to an internal temperature of 160 degrees F (70 degrees C).
Step 5
Mix the remaining tomato sauce and ketchup in a small bowl.
Pour the meatloaf over the top, and continue baking for 10 minutes.
Storage tips
If you plan on storing your meatloaf for a few days, you can store it in the fridge for about five days.
Here's how you can keep your leftover meatloaf:
Allow the leftover meatloaf to cool off entirely or at room temperature.
Keep the leftovers in an airtight container or wrap them completely in plastic wrap, then place them in the fridge.
Your leftover meatloaf will stay fresh for up to five days. If you need to keep it longer, you can freeze your meatloaf for up to 3 months.
Divide your meatloaf into smaller portions and store each part separately in a freezer bag. This allows for a faster thawing process, making it easier to have a ready-to-eat portion.
FAQs
Can you freeze meatloaf?
Yes. You can prepare your meatloaf, put it in a loaf pan, and top it with glaze according to your recipe, then cover the pan and freeze.
Place the frozen meatloaf in the refrigerator to thaw about 24 hours before baking.
Uncover and let it come to room temperature as you preheat the oven.
How long does it take to cook a 1.5 lb meatloaf at 350?
Cooking a 1.5lb meatloaf should take about 30-45 minutes.
Start by Preheating your oven to 350°F, then put your meatloaf ingredients into a large bowl and mix them well.
Press your mixture in an ungreased 8×4-inch loaf pan, then bake for 40 minutes at 350°F.
How long does a 2 lb meatloaf take to cook at 375?
The meatloaf will take about 20-25 minutes per additional pound at this temperature.
A 1lb meatloaf takes 25-30 minutes, while a 2lb meatloaf will take an hour.
Similarly, a 3lb meatloaf will take roughly 1 hour and 15 minutes.
Should I cover meatloaf when baking?
Covering your meatloaf with aluminum foil while cooking guarantees a tender, juicy outcome.
However, you should uncover it 15 minutes before it's done to give a caramelized glaze at the top.
Why does my meatloaf fall apart?
The most common reason your meatloaf may fall apart is that it doesn't have enough binding agents, like eggs and breadcrumbs.
These ingredients are essential because they make the meat mixture stick together while it cooks.
How can you tell if meatloaf is done without a thermometer?
If you don't have a thermometer, you can use a metal fork.
You can tell if your meatloaf is done if the fork glides through without much resistance.
You can also press the meatloaf with your fingertip to test the texture.
If your meatloaf feels firm and springs back to shape, it's done.
Just be careful not to burn yourself.
Can you overcook meatloaf?
If you cook your meatloaf too long, it will become dry.
However, it needs to reach a safe temperature for food safety, to avoid undercooked meatloaf.
Can you undercook meatloaf?
Generally, ground beef mixture is covered in sauce, making it hard to see in the pan.
Cooking your meatloaf to an internal temperature of 160 degrees F ensures your meat is cooked to safe temperatures without drying it out.
In conclusion
Meatloaf, when seasoned well, cooked at the right temperature, and within the recommended time, can be an excellent treat for your palate.
Cooking your meatloaf in the oven at 350 degrees F for one hour ensures you get tenderness and juiciness with every bite.
If you go higher than this, the outer crust may burn before the interior is well done.
Similarly, you won't get that delicious, caramelized glaze on your crust if you use less time.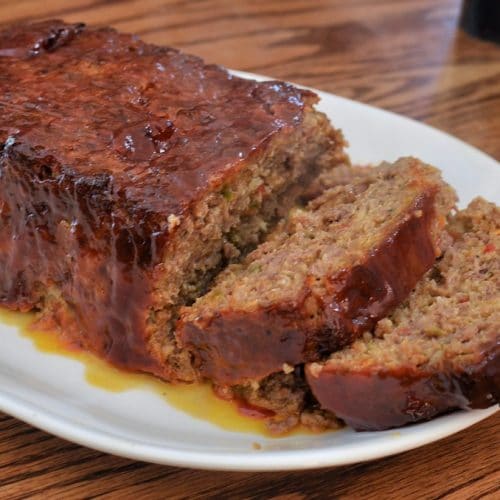 Slow Cooker Meatloaf
Meatloaf is a quick weeknight meal, but the lengthy baking time may not be convenient for everyone.
Ingredients
2

lbs

ground beef

1

small onion

diced

2

eggs

1

cup

breadcrumbs

1

clove

garlic

minced

1/2

cup

milk

1

tsp

Italian seasoning

1

tsp

parsley

Salt & pepper

to taste

1/4

cup

ketchup

3/4

cup

ketchup

3/4

cup

brown sugar

1/2

tsp

Worcestershire sauce
Instructions
Mix the ground beef, onion, eggs, breadcrumbs, garlic, milk, Italian seasoning, parsley, salt, pepper, and ketchup in a large bowl.

Gently stir with a wooden spoon or your hands until it comes together.

Put your meat mixture into the crockpot and form it into a loaf. Line the crockpot with tinfoil.

For 3 hours on high or 6 hours on low, cover and cook.

The meatloaf should now be grease-free, and you can put it on a baking sheet after covering it with tinfoil.

Combine ketchup, brown sugar, and Worcestershire sauce in a small bowl, and coat the meatloaf with it (you may have some leftover, use it as a dipping sauce).

Broil for a few minutes until bubbly and a bit browned.

Depending on preference, sprinkle with fresh parsley.
Video
Nutrition
Calories:
1928
kcal
Carbohydrates:
162
g
Protein:
95
g
Fat:
100
g
Saturated Fat:
38
g
Polyunsaturated Fat:
4
g
Monounsaturated Fat:
42
g
Trans Fat:
6
g
Cholesterol:
493
mg
Sodium:
1919
mg
Potassium:
2041
mg
Fiber:
4
g
Sugar:
115
g
Vitamin A:
976
IU
Vitamin C:
10
mg
Calcium:
400
mg
Iron:
14
mg
---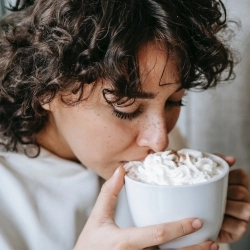 Latest posts by Grace Lambert
(see all)