In this post, I list various kinds of food that begin with the letter T.
See the whole food dictionary!
Tahini
Sesame seed paste, most commonly used in Middle Eastern specialties.
It has a creamy consistency and a light, nutty flavor.
It can be served as a dip or used in savory meals and desserts to add a salty note.
Tahini is an important ingredient in hummus and baba ghanoush.
Takiawase
Root vegetables that are parboiled in cold water which is brought to a boil quite fast, strained and cooled with a hand-held fan.
They are then all immersed in dashi to which mirin and other flavorings are added.
Tamale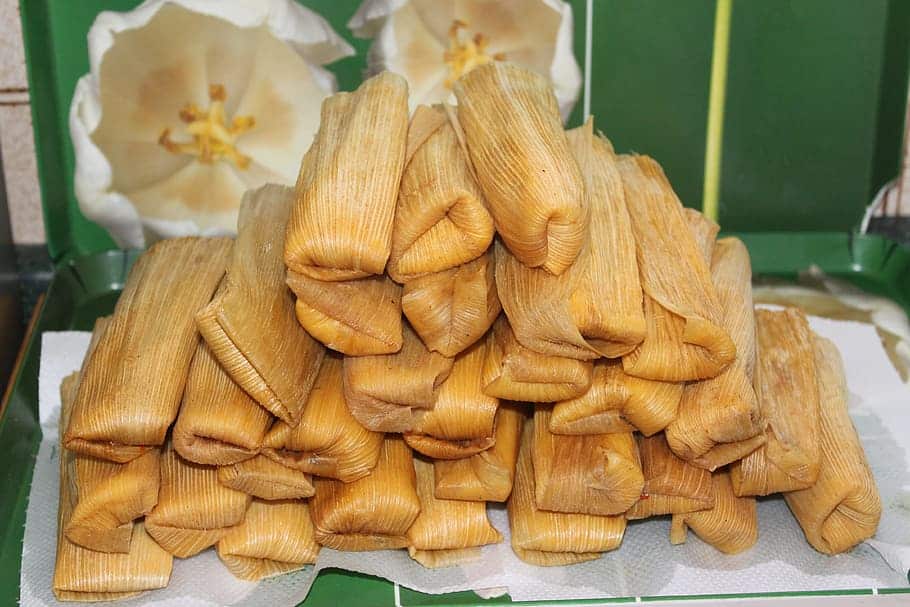 Mexican dish composed of a stuffed dough wrapped in a soft corn husk.
Tamales are usually filled with cheese, meat or vegetable, and fruit mix.
They are steamed and served in the husk.
Tapas
Food served in small-sized portions as an appetizer.
Tapas are found in Spanish cuisine and they can include anything from meat, sausages, and seafood to cheese, olives, and eggs.
They incorporate both cold and hot meals.
Similar concepts can be found in Italy, Mexico, Brazil, Argentina, and some other counties.
Taquito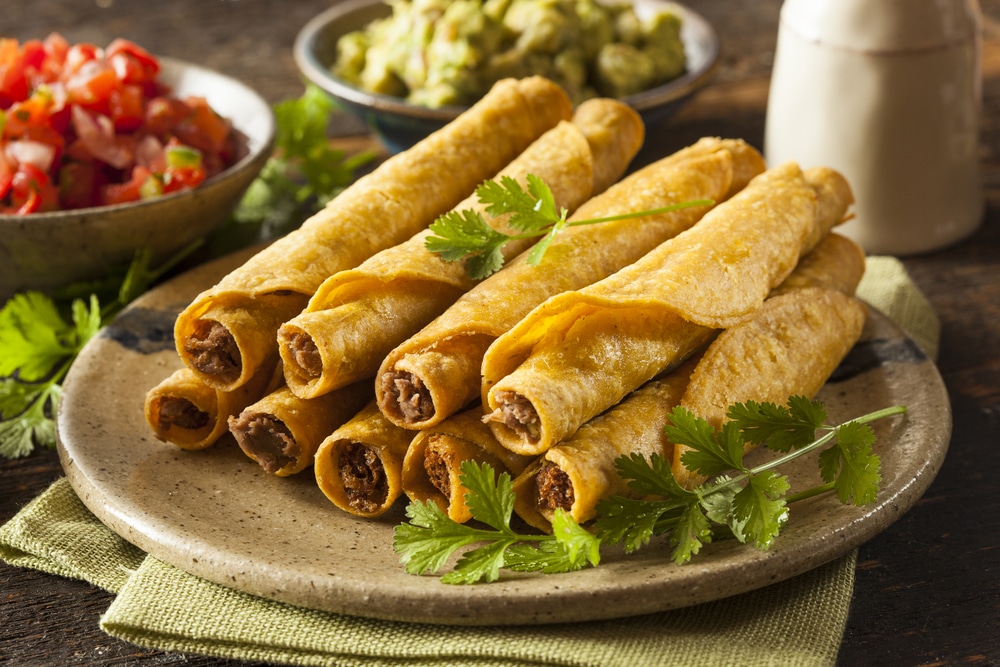 A dish made of small stuffed and rolled tortillas.
They are similar to tacos (taquito is ''small taco'' in Spanish), but completely rolled up and then deep-fried.
The stuffing usually includes cheese, meat, and vegetables.
Taquito is served as a snack, appetizer, or a side dish.
Tart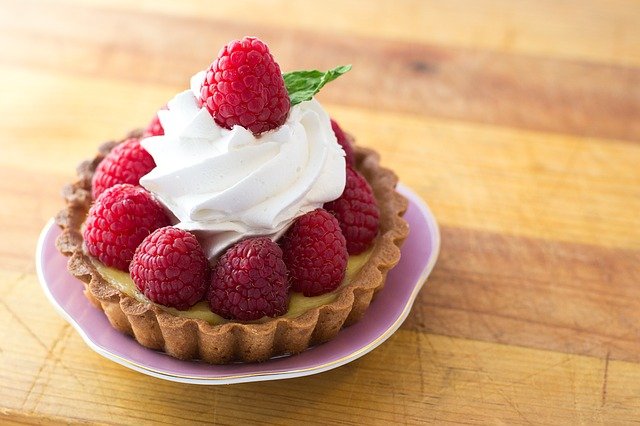 A baked dessert made of a shortcrust pastry topped with a sweet or savory filling.
Tarts can be prepared in many varieties, with those made of fruit and chocolate filling being the most popular ones.
Savory tarts include quiche as the most commonly baked type.
Tater Tots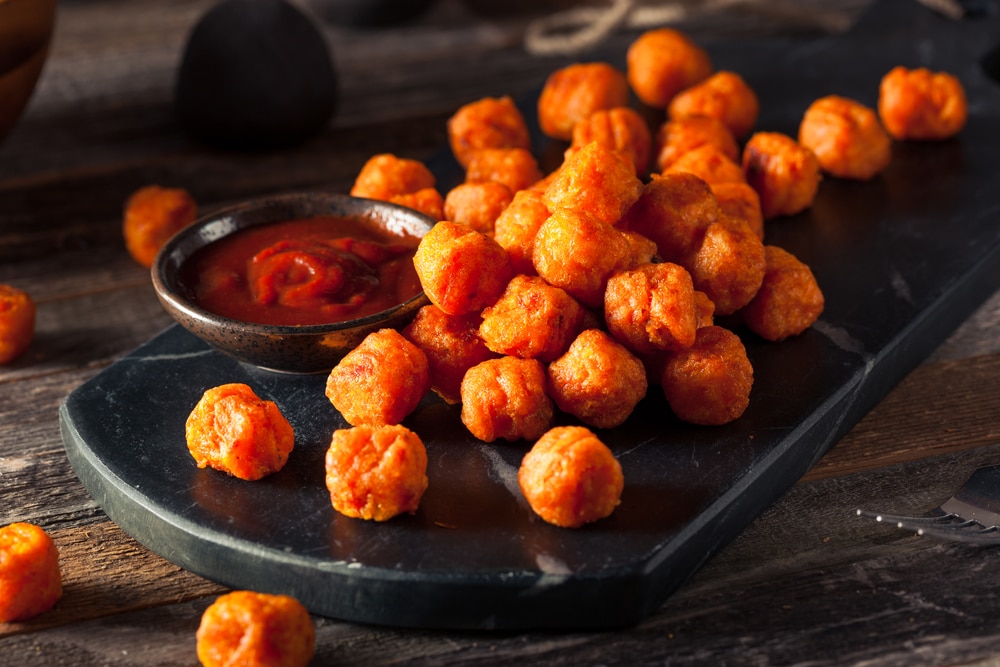 Small bite-size pieces of deep-fried grated potatoes.
This is an American dish that became popular in the second half of the 20th century.
These crispy bites are served as a side dish or a snack with a dip.
T-Bone Steak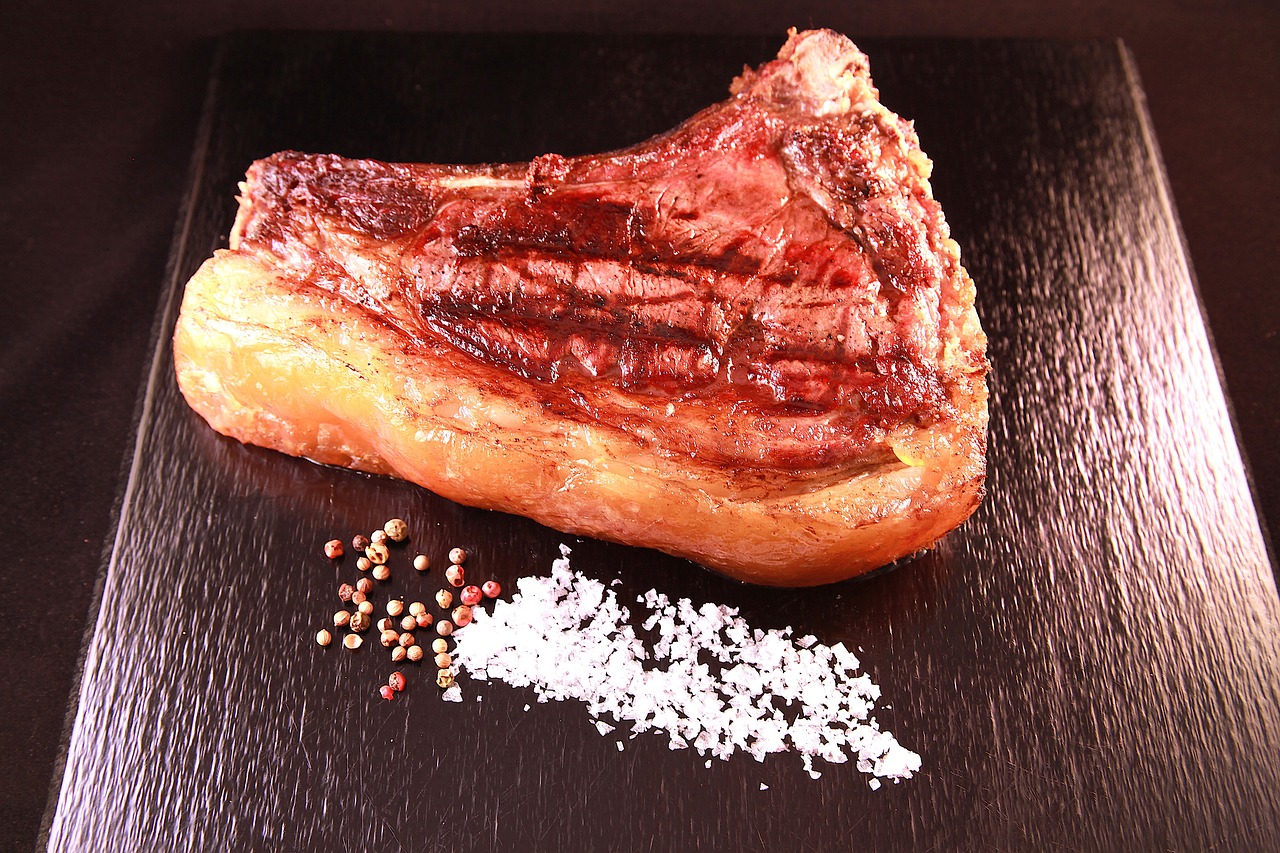 T-bone steak consists of a T-shaped bone with meat on each side.
It is cut from the front part of the beef's short loin.
This steak is one of the top-quality pieces of meat, which can be prepared fried in a pan or cooked on a grill.
Tempura
Japanese deep-fried dish that consists of battered vegetables and seafood.
The tempura batter is made of eggs, flour, water, oil, spices, and a leaving agent.
Sesame oil is traditionally used for frying, but it can be replaced with any vegetable oil.
The dish is served with a dipping sauce.
Thunder Cake
A cake inspired by the children's book of the same name.
It is a type of chocolate cake that is made of all the usual ingredients (flour, eggs, baking soda, vanilla, cocoa) but also includes pureed tomatoes in the batter.
Although it may seem uncommon, the cake actually turns out very tasty.
It has a moist texture and a rich chocolate flavor.
Thunder cake is usually frosted with ganache and topped with strawberries.
It can also include a light strawberry filling.
Thyme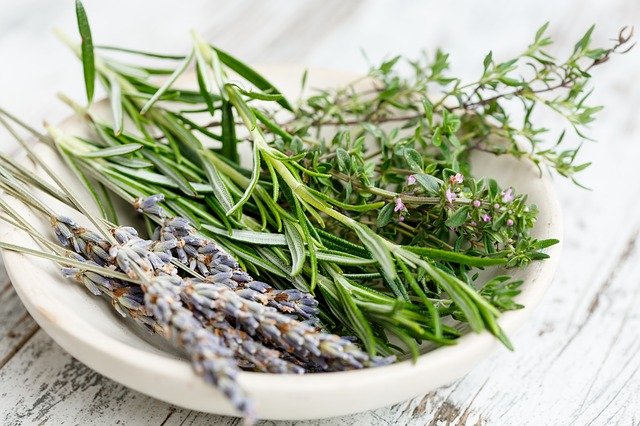 Aromatic herb of the mint family (Lamiaceae).
It is grown in warm areas, like the Middle East, from where it most likely originated from.
This herb is used both fresh and dried, providing a fresh, minty aroma to any meal.
Tiramisu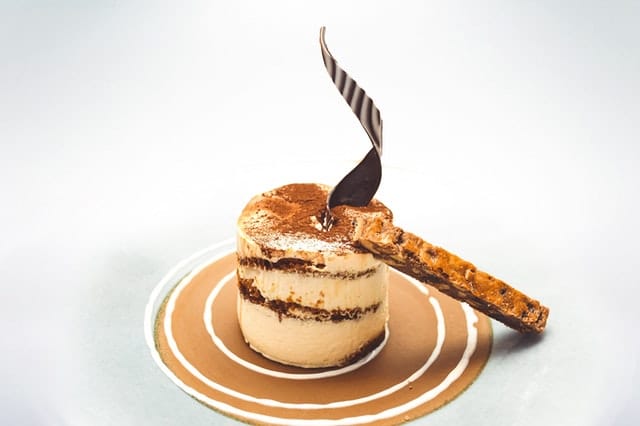 Italian dessert that consists of soft layers of coffee-flavored ladyfingers filled with mascarpone cream and topped with a generous amount of cocoa powder.
Mascarpone mixture includes eggs and sugar.
The dessert got its name after the Italian word '' tiramisù'' meaning ''pick/cheer me up''.
Toad in the hole
Toad in the hole or sausage toad is a traditional English dish consisting of sausages in Yorkshire pudding batter, usually served with onion gravy and vegetables.
Historically, the dish has also been prepared using other meats, such as rump steak and lamb's kidney.
Toast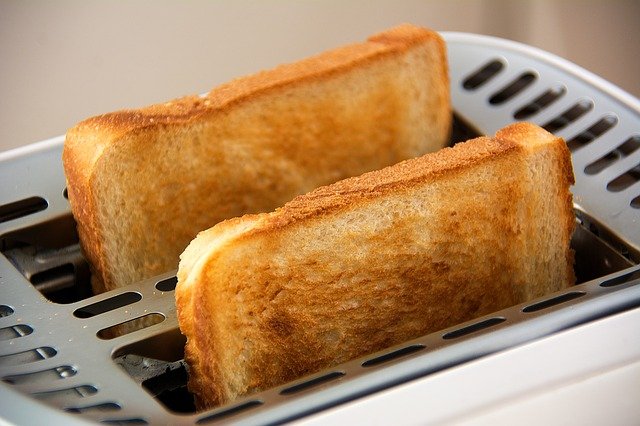 A slice of bread with a crispy texture made by exposing it to radiant heat.
This is typically done using a toaster, but the bread can also be grilled in a pan or in the oven.
Toasts are a popular breakfast food that can be served with various spreads and toppings.
Having a firmer consistency than regular bread, they can be covered with spreads like butter, cream cheese, and jam more easily.
Toffee
Hard caramel candy.
It is made of gradually cooked sugar and butter until the sugar is caramelized and the mixture is thick and smooth.
It is allowed to cool and served cut in pieces.
The hot mixture can also be mixed with nuts.
It has a chewy, gummy consistency.
Tofu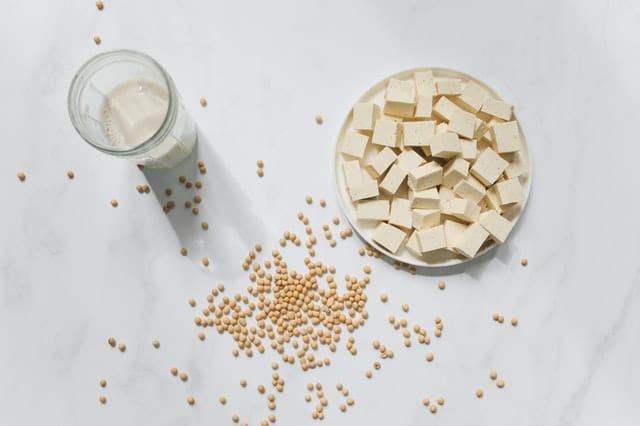 A cheese-like product made of processed soy milk, very rich in protein, calcium, phosphorus, and iron.
Tofu is very versatile and being mild in taste, it can take on the aroma and flavor of food that it is cooked with.
There are four degrees of firmness of tofu: silken, soft, firm, and extra firm.
Each one can be used in a different way; silken and soft are best used raw in soups, desserts, and smoothies, while firmer types can be stir-fried, grilled, and baked.
Tomato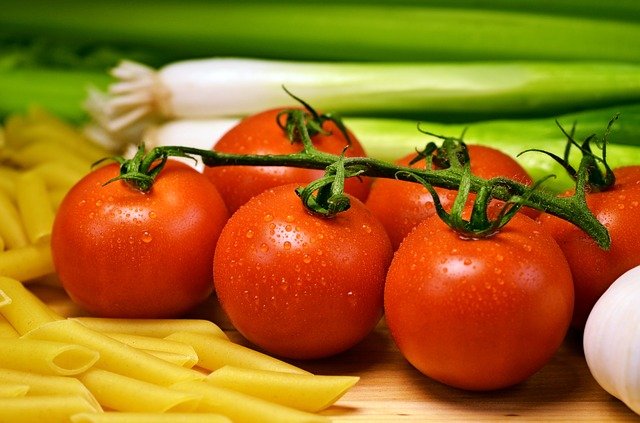 Fruit of the Solanum lycopersicum plant classified as a berry.
It is consumed and cooked like a vegetable – used in salad, soups, pasta, sauces, or stews.
The tomato plant is native to Central and South America and cultivated in temperate regions around the world.
The flesh of the fruit is juicy and full of small edible seeds, and it is covered in a thin skin that can also be consumed.
Torte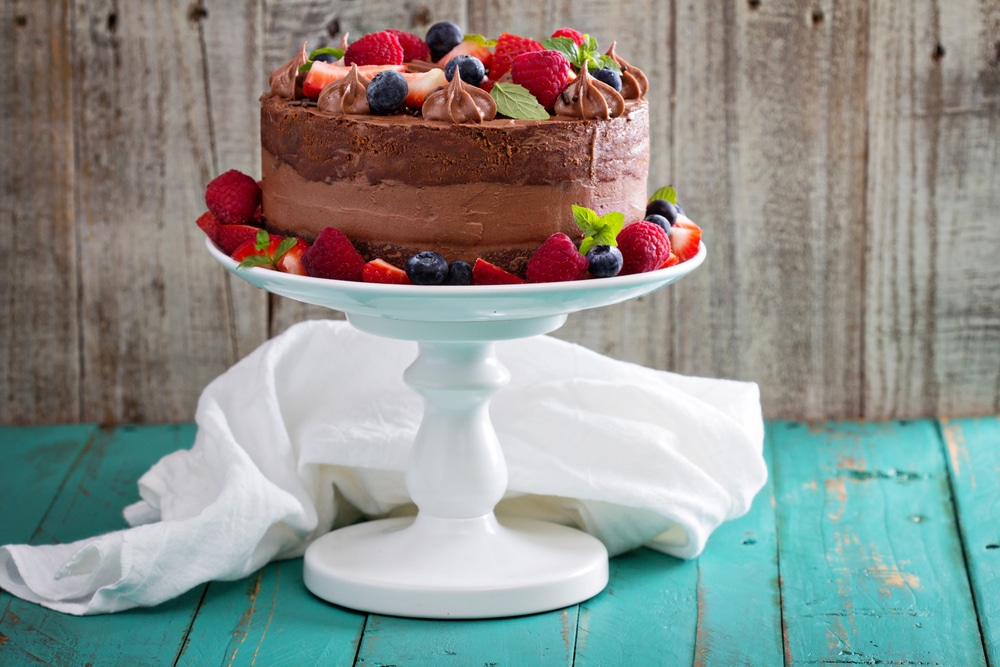 A rich-flavored cake with several layers.
Cake butter can be made of flour or nuts (like almonds) with whipped egg whites.
These types of cakes are filled with buttercream, ganache, or fruit jams in between the layers.
They are often decorated with icing, fondant, or whipped cream.
Tortes are traditionally made in European cuisine.
Tortilla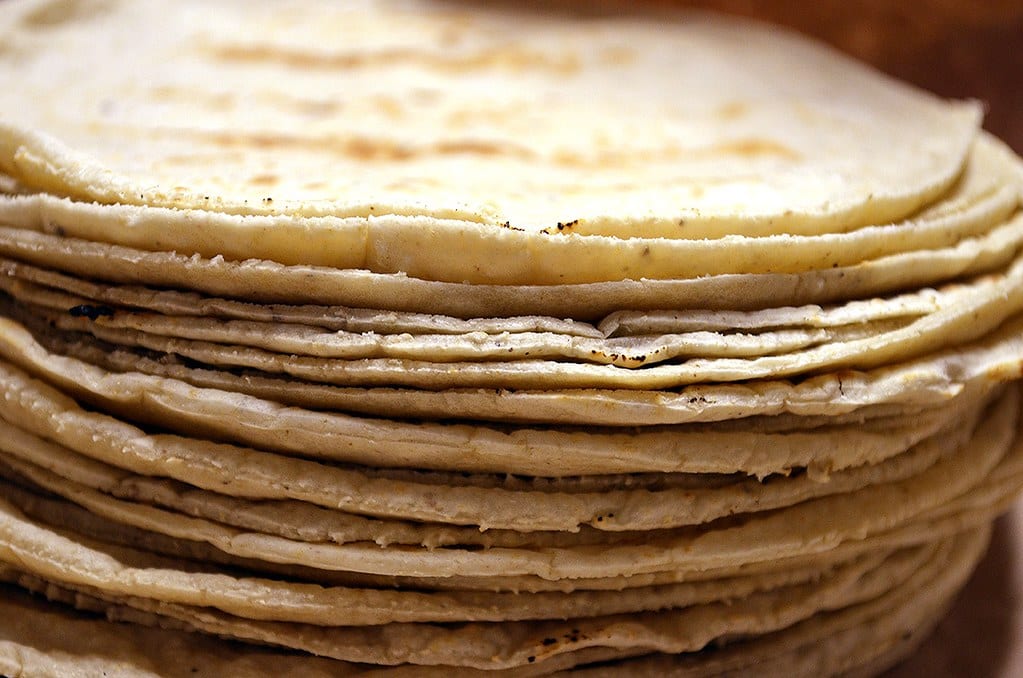 Round corn flour flatbread native to Central and South America.
Tortillas are made very thin so they can be folded or rolled around the various stuffing.
They can also be made using wheat flour.
Tortillas are used in many Mexican dishes, including tacos, fajitas, taquitos, burritos, and enchiladas.
Tostada
Crispy toasted or deep-fried tortilla.
Its name comes from the Spanish word ''tostada'' which means ''toasted''.
Tostadas are usually served with toppings such as cheese, beans, meat, seafood, salsa, and sour cream.
They can also be an appetizer or a snack.
Traife
Foods that do not conform to Jewish dietary laws; the opposite of kosher.
Tripe
Beef, sheep, or pork stomach lining, boiled and bleached.
The dish is especially popular in European countries, with each county making its own version.
It can be cooked in a soup or stew or mixed with vegetables.
Tripe is high in vitamin B12, zinc, and phosphorus.
Truffle (fungus)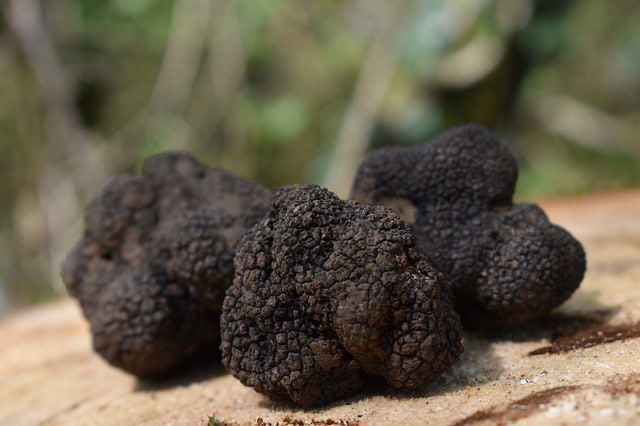 A fungus of a special flavor and aroma served as a delicacy.
It is round-shaped and can be black, brown, or white.
Truffles are highly prized because they are subterranean and hard to locate, so their extraction requires animals like pigs or dogs.
The black truffle is one of the most famous varieties, native to Southern Europe.
Truffles are used to produce truffle oil, which can be a less expensive substitute for their flavor and aroma.
Truffle (chocolate)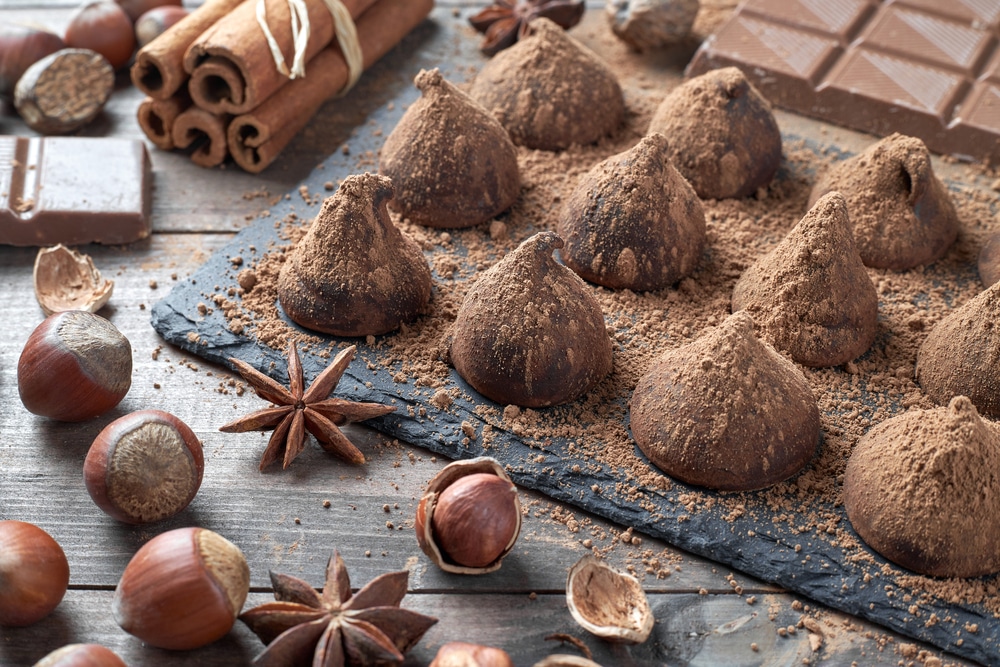 A confectionery made of creamy chocolate ganache, that can be dipped in cocoa powder or coated in chocolate or nuts.
Truffles are usually round and small, bite-sized.
Most of the famous truffle recipes come from Europe, particularly France, Switzerland, and Belgium.
They are considered a delicacy, just like truffle fungus, used as an inspiration for naming this sweet treat.
Tuna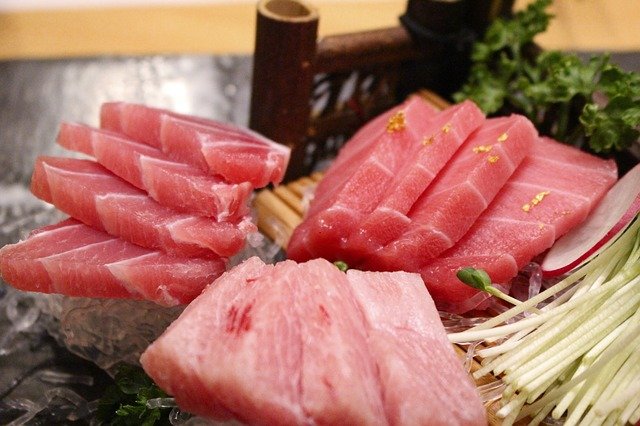 Saltwater fish with firm, flaky flesh.
They vary in color from pink to red, and in size from 2 to 5 kilos, depending on the variety.
Tuna can be sold fresh, frozen, or canned and prepared in many ways.
Most commonly it is consumed in a form of a tuna steak, canned, or used raw in sushi.
It can also be added to salads, pasta, and sandwiches.
Tuna is high in protein, vitamin D, and phosphorus.
Turkey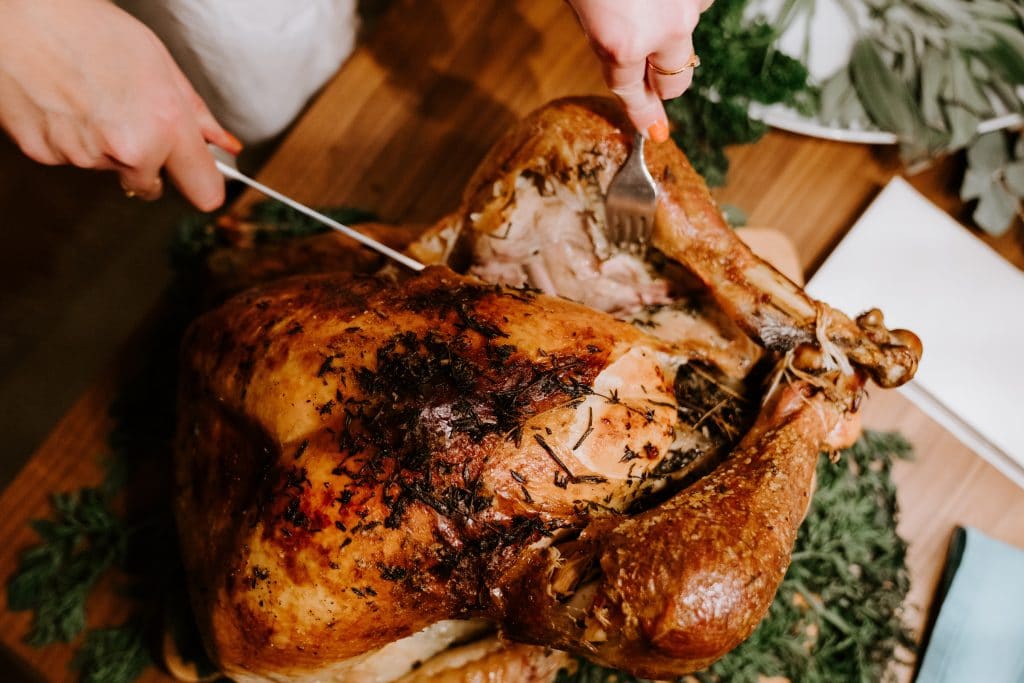 The meat of a large bird that is originally grown in North America.
This meat is a great source of protein, B vitamins, and phosphorus.
It is considered a healthier type of meat, being very low in calories and fats (1 %).
Turkey can be used whole, sliced, smoked, or ground.
In the United States it is traditionally served for the Thanksgiving dinner, usually stuffed and baked.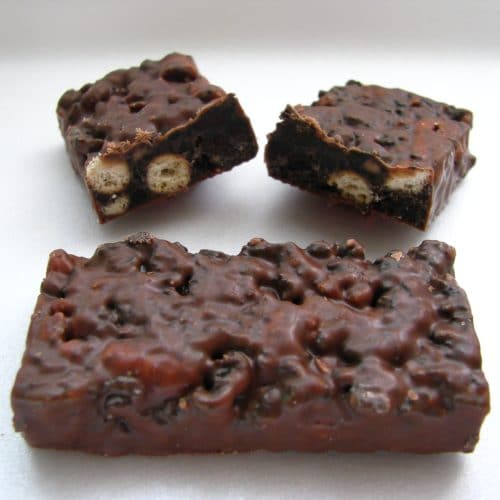 A Delicious Thunder Cake Recipe For You To Try
This recipe is undoubtedly one of the most delicious thunder cakes you have ever tried. Thunder Cake is a cake made with thunder and lightning. This cake is not only delicious but easy to make.
Ingredients
1

cup all-purpose

flour

1

teaspoon

baking powder

1/4

teaspoon

salt

1/2

cup

butter

1

cup

sugar

2

eggs

1

teaspoon

vanilla extract

1/4

cup

milk
Instructions
Preheat the oven to 350 degrees F. Grease and flour an 8-inch cake pan.

Mix flour, baking powder, and salt in a medium bowl.

Cream butter and sugar until light and fluffy in a large bowl.

Beat in eggs, one at a time, then stir in vanilla extract.

Add flour to the butter mixture, alternating with milk, until all ingredients are well combined.

Pour batter into the prepared cake pan and bake for about 30 minutes, or until a toothpick or cake tester comes out clean when inserted into the center of the cake.

Allow the cake to cool for a few minutes before slicing and serving.

Enjoy!
Video
Nutrition
Calories:
524
kcal
Carbohydrates:
77
g
Protein:
8
g
Fat:
21
g
Saturated Fat:
13
g
Polyunsaturated Fat:
1
g
Monounsaturated Fat:
6
g
Trans Fat:
1
g
Cholesterol:
116
mg
Sodium:
378
mg
Potassium:
101
mg
Fiber:
1
g
Sugar:
41
g
Vitamin A:
682
IU
Calcium:
85
mg
Iron:
3
mg
---