In this post, I list various kinds of food that begin with the letter Q.
See the whole food dictionary!
Qatayef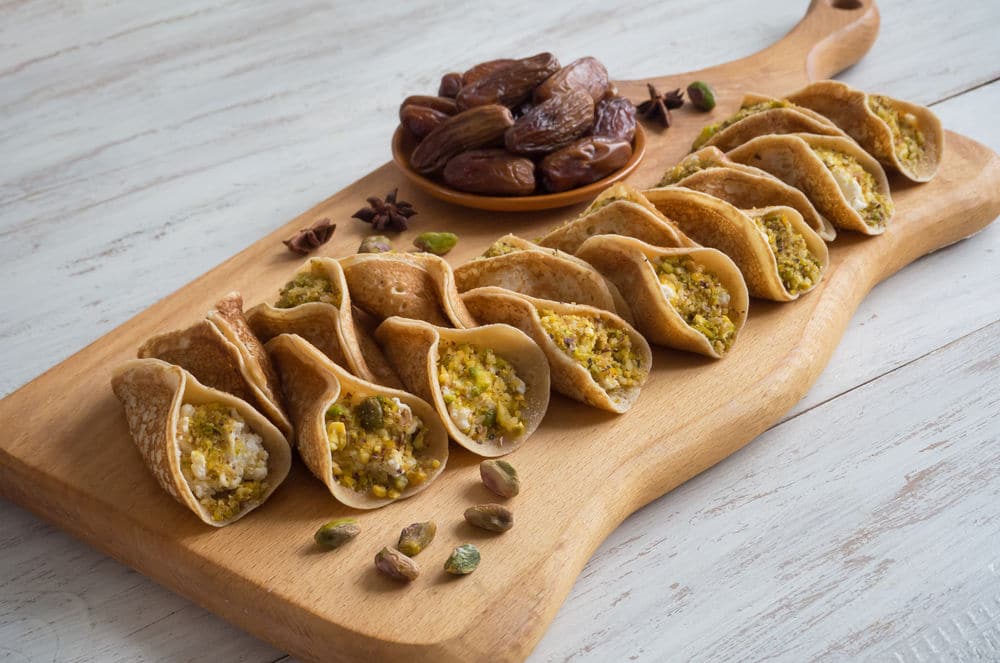 Small-size pastry filled with sweet cream or nuts.
This is an Arabic specialty, made from flour, water, yeast, and baking powder.
The batter is cooked in a skillet on one side only, stuffed, and then folded.
The cooked Cateye is dipped in a sugar syrup flavored with rose water or orange blossom water.
The filling can be made of sweet cheese, pistachios, hazelnuts, raisins, cinnamon, almonds, and various other nuts.
Additionally, it can be baked or deep-fried.
Quahog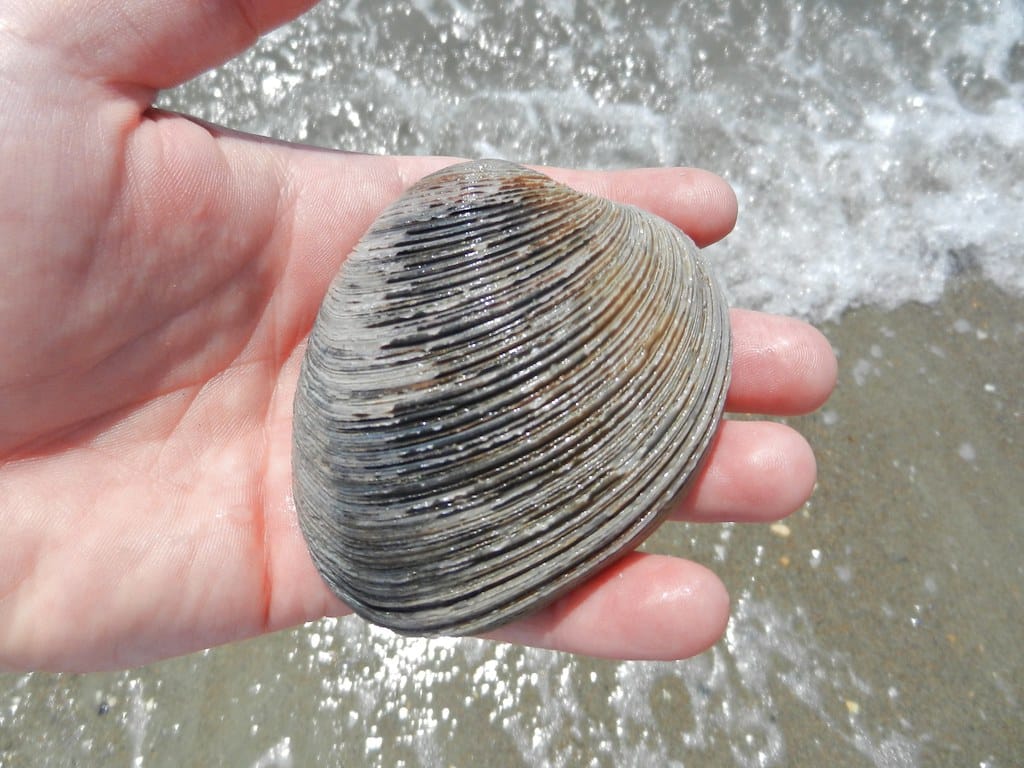 Edible hard shell clams of the family Veneridae, native to North and Central American coasts.
They can be served raw with a sauce or cooked in stews and soups.
Quail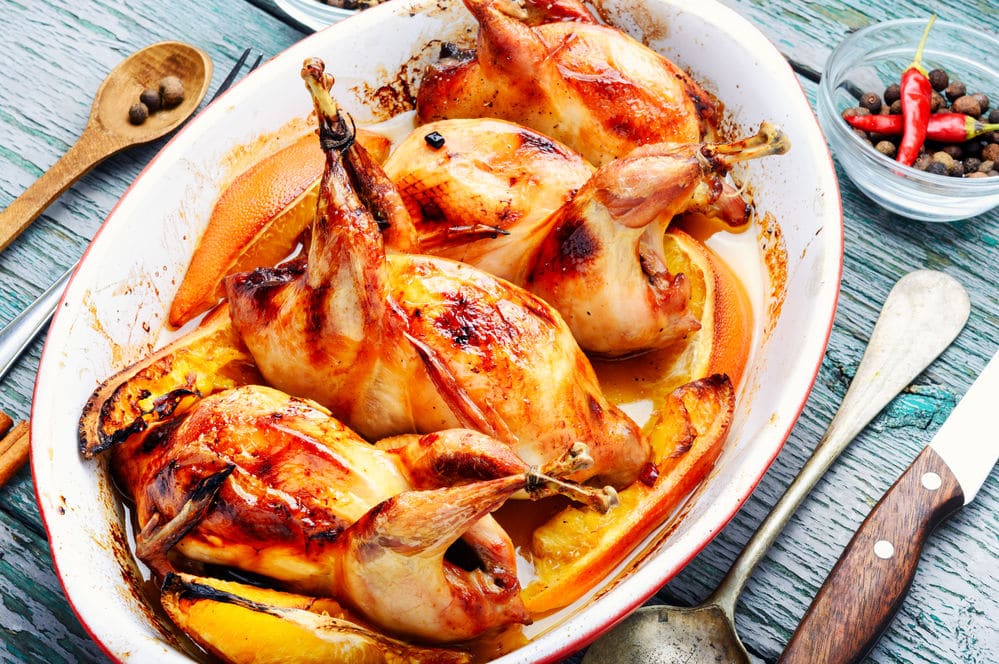 A game bird in the pheasant family (Phasianidae), that resembles a small chicken.
Japanese quail or common quail are the types of this bird that are mostly used as food.
The bones can be eaten with the meat as well, as they are very tender when cooked.
Quail eggs are also a delicacy, that can be eaten raw, pickled, boiled, or deep-fried.
Quandong
Fruit of the evergreen tree Santalum acuminatum, native to Australia.
It grows in the sandalwood family (Santalaceae).
The fruit is a drupe, with the seed grown inside the tough brain-like shell.
The seed can be ground into a paste, which is used on sore gums to ease the pain.
The flesh is round, green or red, covered in smooth skin.
Being tart in flavor, quandong is often cooked in pies or used in other sweet and savory meals.
Quark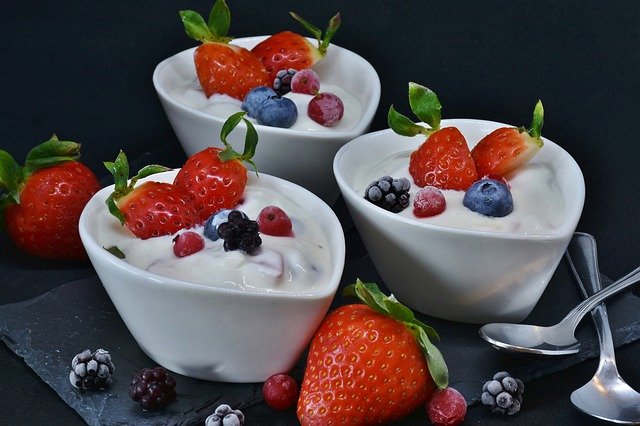 Quark is a type of soft, white, unripened cheese.
It is sometimes referred to as cottage cheese, curd cheese, or farmer cheese.
It can be a replacement for sour cream or yogurt cheeses.
It is used in a variety of meals – fresh in salads, sandwiches, and sauces, or cooked in cheesecakes, cheese pancakes, kugels, and other traditional dishes of Slavic, Scandinavian, and Central European cuisines.
Quarter pounder
The Quarter Pounder is a hamburger sold by international fast-food chain McDonald's, so named for containing a patty with a precooked weight of a quarter of a pound.
It was first introduced in 1971.
Queen of Puddings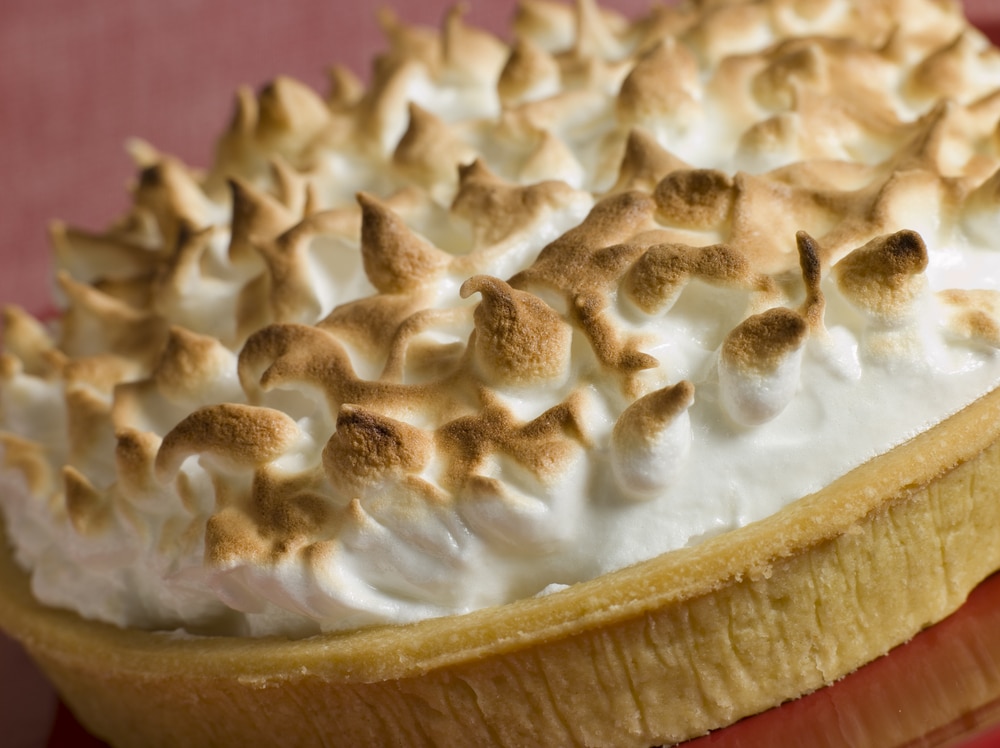 A British dessert composed of a bread base, layer of jam, and meringue on top.
The bread mixture is made of breadcrumbs, milk, butter, and sugar and then baked.
It is spread with jam, compote or marmalade, and a layer of egg whites whipped into a meringue.
The pudding is baked again until the meringue is lightly browned.
Queijo Serra da Estrela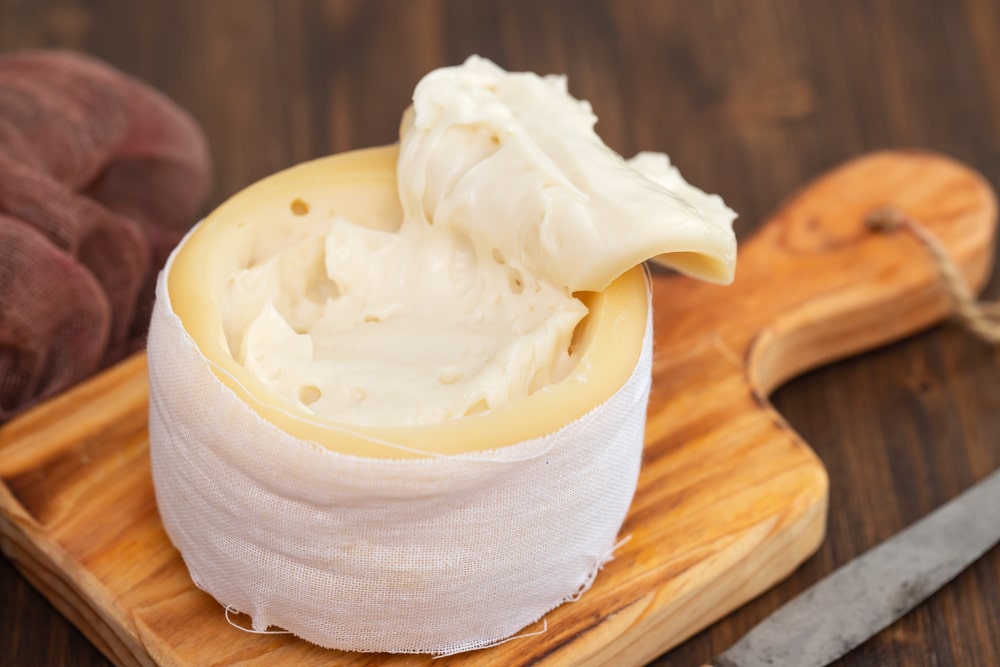 Queijo Serra da Estrela or Serra da Estrela cheese is a Portuguese semi-firm sheep's milk cheese.
It is traditionally made in the Serra da Estrela cheese mountains.
It is a white or pale yellow, covered with a few small holes and a soft rind.
When young it can be in a semi-liquid, creamy form, or it can get solid but still soft when aged.
It is sold on wheels.
Quenelle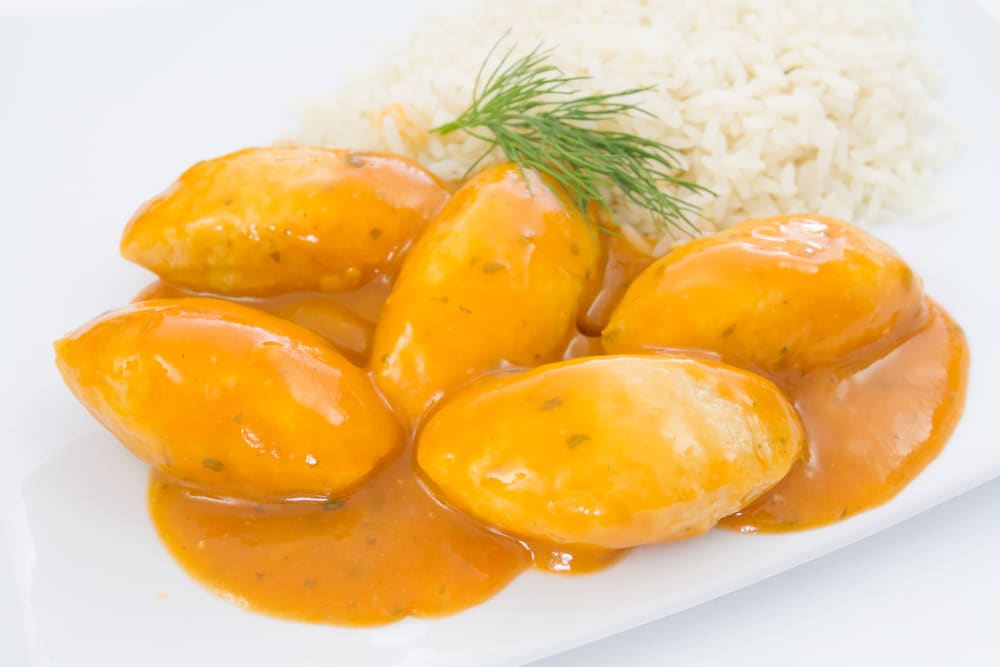 French dumplings usually made of fish.
They are composed of fish, eggs, cream, and seasonings.
These ingredients are blended until soft and compact, and then formed into small dumplings that can be boiled or poached.
The mixture can also contain butter, milk, breadcrumbs, or flour.
The most common way of serving quenelle dumplings is in a sauce.
Quesadilla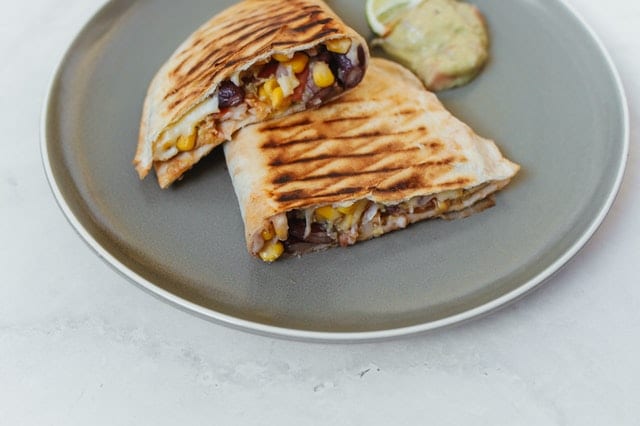 A dish made of a folded stuffed tortilla or two tortillas with filling in between.
Tortilla filling can contain cheese, meat, salsa, beans, and other vegetables.
It is toasted or baked.
This traditional Mexican dish is made of corn tortillas, but modern varieties also include wheat flour tortillas.
Queso
Mexican cheese dip.
It is composed of different types of cheese, milk, onion, garlic, jalapeño pepper, green chile, and seasonings.
Cornstarch can be added to thicken the mixture.
It is cooked and served warm, usually paired with tortilla chips.
Quiche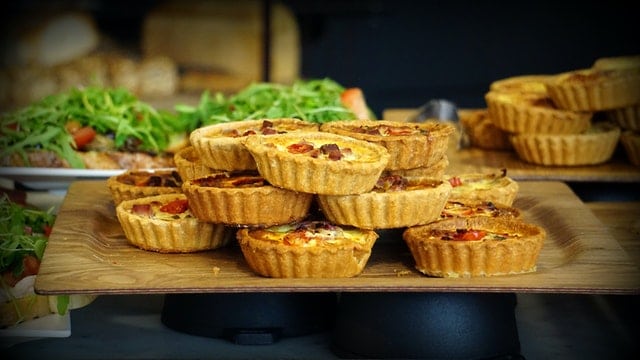 A savory tart made from shortcrust or puff pastry that is filled with egg custard mixed with different flavors.
It can include ham, cheese, meat, bacon, mushrooms, seafood, and various vegetables.
It is well seasoned and baked.
Baked quiche is served warm or cold, as an appetizer, for breakfast, brunch, or as a lunch meal.
It is an original French dish.
Quiche Lorraine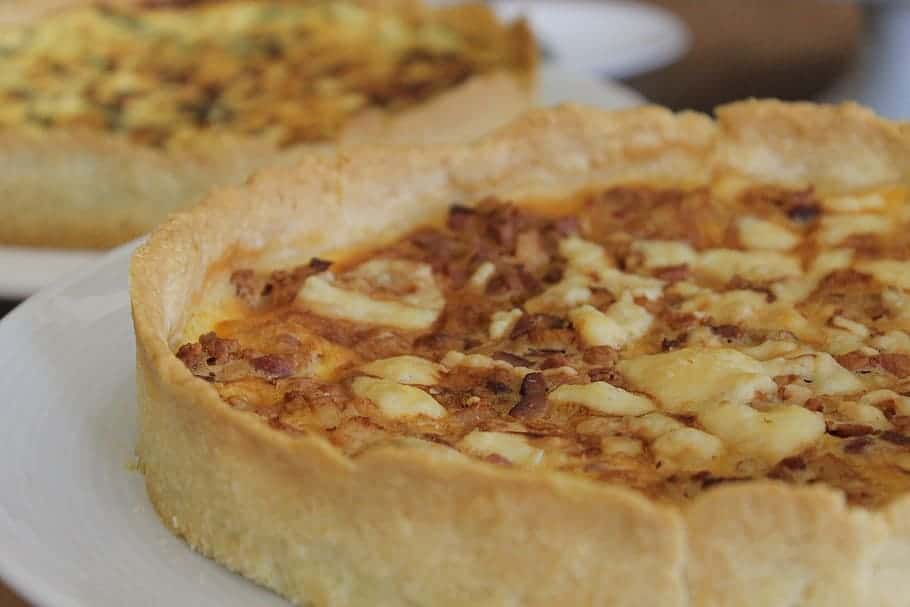 A popular type of quiche made with puff or pie pastry and a filling made of bacon strips, cream, eggs, and cheese.
Traditionally, it was made from eggs combined with lardon and cream, but modern recipes substitute lardon with bacon and include gruyère or cheddar cheese to the mixture.
The dish was named after the Lorraine region of France.
Quince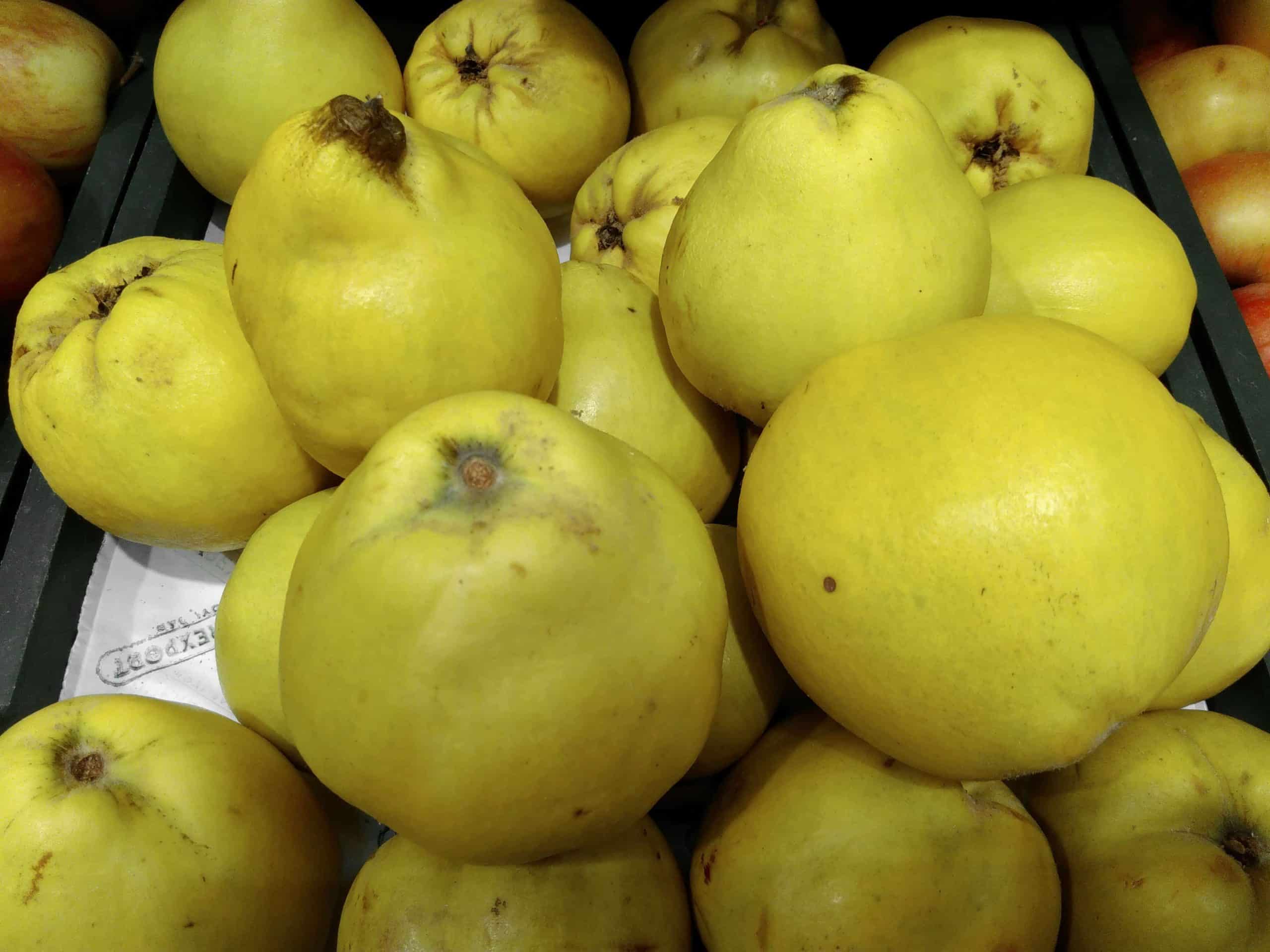 Fruit of the large family Rosaceae, known for its strong fragrance.
It is a pome fruit with firm flesh, covered with yellow skin.
In its shape, it is very similar to a pear but has a much harder consistency.
Because quinces are too tart to be eaten raw, they are usually preserved in jams, jellies, and marmalades.
They are grown in temperate and warm-temperate climates.
Turkey, China, and Uzbekistan are the biggest global producers of this aromatic fruit.
Quinoa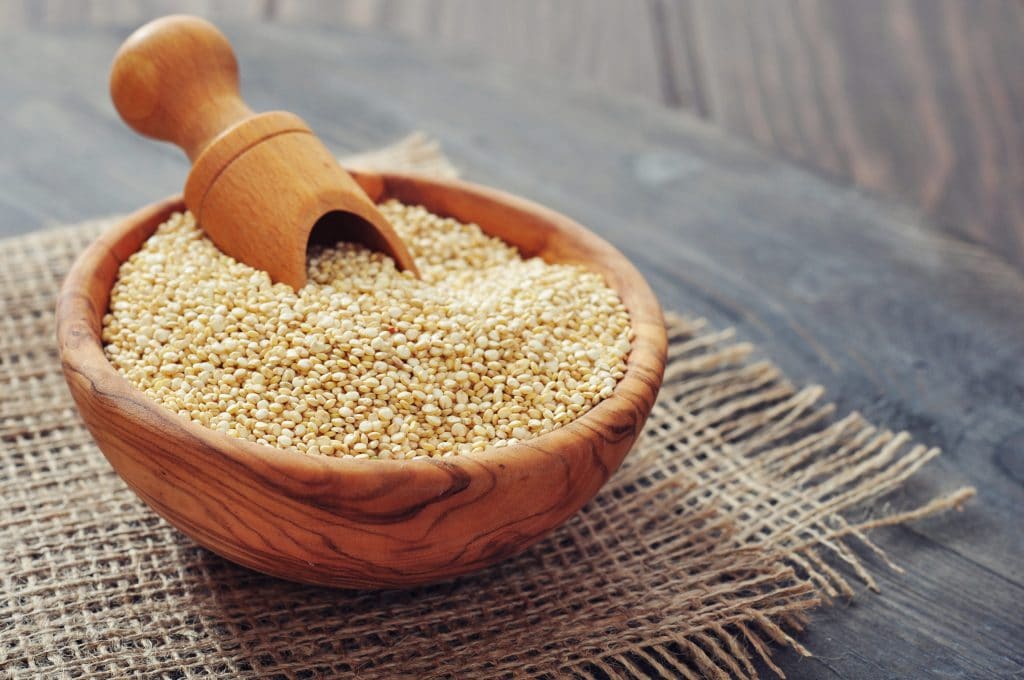 A gluten-free grain native to South America.
Quinoa is a high-protein grain, rich in B vitamins, dietary fiber, and a number of beneficial minerals.
It can replace rice in many recipes and cooks in half the time.
It provides a nutty, slightly bitter aroma.
Quinoa can be served as a side dish or used in salads, bread, or stews.
Quorn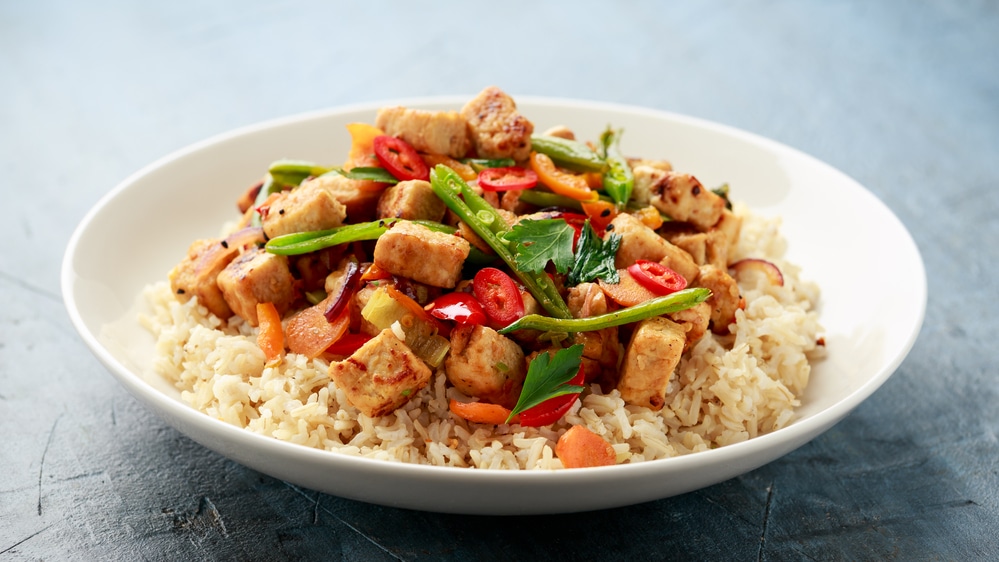 A meat alternative that contains mycoprotein derived from a natural Fusarium venenatum fungus.
It was originally produced by the Marlow Foods brand in 1985.
Quorn products can be used as a meat substitute in stews, chilies, pasta, pies, curries, and many other dishes.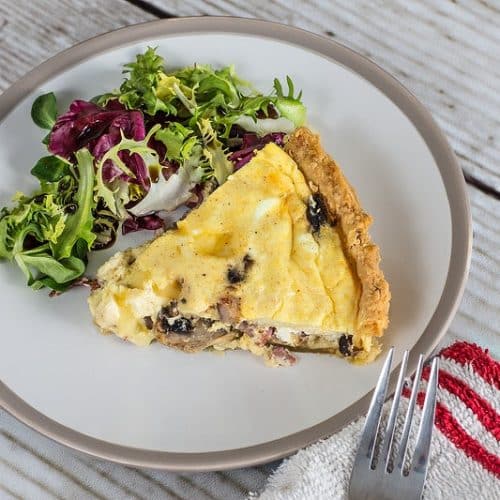 Keto Quiche Recipes
This low-carb quiche is packed with all the flavors you love – bacon, cheese, and eggs – without all the carbs.
Ingredients
1

pie crust

1/2

cup

bacon

1/2

cup

cheddar cheese

3

eggs

1/2

cup

heavy cream

1/4

teaspoon

salt

1/4

teaspoon

black pepper
Instructions
The first step is to preheat your oven to 375 degrees F. Then, cook the bacon in a skillet over medium heat until crisp. Once it's cooked, please remove it from the pan with a slotted spoon and set it aside on a paper towel-lined plate.

Next, add the cheddar cheese to the same skillet and cook over low heat until melted. Once melted, remove from the heat and set aside.

Whisk together the eggs, heavy cream, salt, and pepper in a large bowl. Then, stir in the bacon and cheddar cheese.

Pour the mixture into the prepared pie crust and bake for 25-30 minutes, until the quiche is set and the crust is golden brown.

Allow the quiche to cool for 5-10 minutes before slicing and serving. Enjoy!
Video
Nutrition
Calories:
1048
kcal
Carbohydrates:
45
g
Protein:
29
g
Fat:
83
g
Saturated Fat:
36
g
Polyunsaturated Fat:
9
g
Monounsaturated Fat:
31
g
Trans Fat:
0.1
g
Cholesterol:
380
mg
Sodium:
1324
mg
Potassium:
372
mg
Fiber:
2
g
Sugar:
2
g
Vitamin A:
1538
IU
Vitamin C:
0.4
mg
Calcium:
296
mg
Iron:
4
mg
---