I think everyone can appreciate the health benefits of arugula.
It has this wonderful peppery flavor that's so delicious, and it's packed with vitamins.
It's a superfood in my book, and I love cooking with it.
It tastes great raw, grilled, or sautéed, and it makes a great pesto!
In this roundup, I'll share some of my favorite ways to incorporate arugula into your meals.
Whether you like it in a hearty pasta salad, a cold sandwich, or as an impromptu spring side dish, there's a recipe for you here.
Enjoy!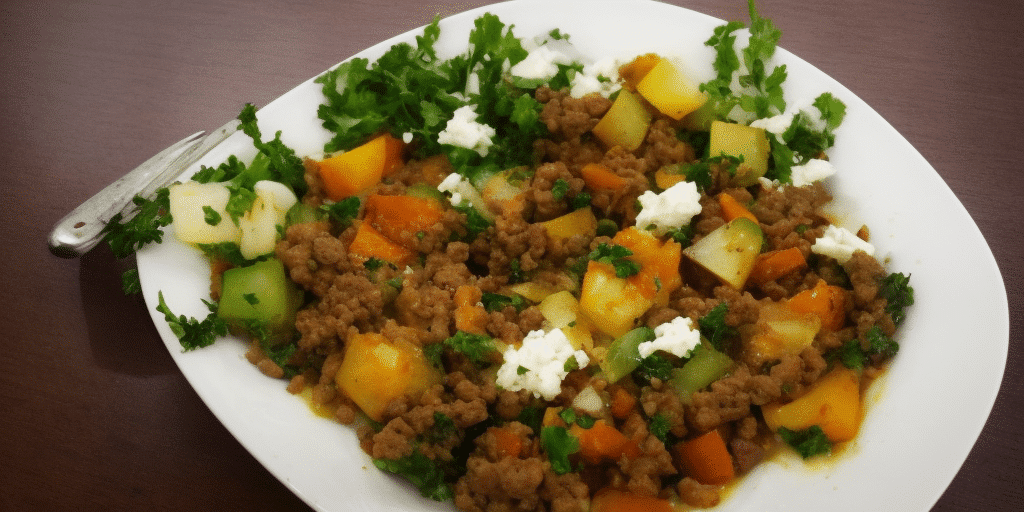 This is a great side dish for the cold months.
The pesto sauce has an earthy, nutty taste while the pasta salad is brimming with fresh veggies.
Add some crumbled feta cheese on top and you have one mouthwatering salad!
Vegetarian avocado sandwich is a fantastic, meat-free meal.
It's super easy to make too, and it takes only 10 minutes to prepare.
The avocado slices are like little gems of goodness in this juicy sandwich.
They give the filling some richness and contrast the sweetness of the mango spread.
Serve this sandwich with some hot sauce for extra flair!
This salad is the perfect way to enjoy fresh strawberries and arugula.
From the sweet strawberries to the tangy vinaigrette, every bite will satisfy your palate.
This recipe uses balsamic vinegar for a pop of sweetness, but you can use other types too.
Personally, I love it with a touch of honey and vanilla extract!
Panzanella is a delicious salad made of olives, tomatoes, and bell peppers.
It's not just for salad anymore!
This recipe uses some of the same ingredients as the salad itself.
But you can use whatever type of olive you prefer.
Either way, this is a great addition to any meal.
It doesn't matter if it's dinner or brunch, you won't regret serving this tasty dish.
It has all the flavors of an Italian panzanella but with Portuguese flavors!
Couscous is a type of seed that you can use in almost any dish, making this salad a wonderful way to add some texture.
The couscous is cooked with olive oil and herbs for extra flavor, and the dressing features salt, lemon juice, and garlic.
It's light and fresh but also has an intense kick from the feta cheese.
This salad is perfect as an appetizer or starter.
It's also great for entertaining!
These chicken pita wraps make a great low-carb lunch option.
Deliciously stuffed with chicken and veggies, it's also packed with protein to keep you going.
It takes a little over an hour to make and will keep in the fridge for up to 3 days.
So, if you need dinner on the table fast, this is one of your best options.
I love a salad with plenty of texture, and this recipe delivers.
It includes crispy arugula, salty parmesan, fresh mint, and juicy tomatoes.
But the best part is how easy it is to make!
You don't need to worry about chopping or preparing your ingredients beforehand.
Just toss everything together, seal in the fridge for an hour or two, and you're good to go.
If you want extra flavor (and a little crunch), add some crumbled bacon at the end before serving.
This warm arugula salad is a good option if you have a bunch of greens and hate them getting wilted in your sandwich.
It's got all the colorful components – red onions, tomatoes, cucumber, cheese, and more.
But it also has some heat from cayenne pepper.
The taste of cayenne is mild enough that it doesn't overwhelm the other flavors.
However, you can always add a pinch to make it more flavorful.
If you prefer something colder, try adding radishes or bell peppers for extra spice and color.
You can't go wrong with bacon and eggs on these wraps.
They're not just filling, but they're also extremely easy to make.
This recipe only requires 14 ingredients and 30 minutes to make.
Not only that, but you can even serve them hot or cold!
I love how the crispy bacon compliments the soft egg yolk in every bite.
And it doesn't stop there.
The arugula adds a nice crunch that makes you want more.
This pizza is a little different, though.
Instead of getting the traditional tomato sauce and mozzarella cheese, you'll get real almond pesto instead.
It's a unique twist on the classic dish that I think will be a hit with kids and adults alike.
You can make all the toppings ahead, too – just pop them in the oven after prepping your meal.
Not only will it be ready for dinner, but it will also last you several days.
Between the tahini, pine nuts, and basil, this pesto is super complex.
It's nutty and creamy with a bit of tanginess from the tahini and some rustic crunch from the almonds.
The trick to making it taste good is to keep it sweet.
You'll want to add a touch of honey or maple syrup for sweetness.
And when you're combining all that goodness, don't forget to mix in some sea salt.
If you're looking for a new way to serve arugula, this recipe is the one for you!
This salad features tender orzo with fresh arugula and grapes.
It also has some extra crunch from the nuts and cheese.
The mix of flavors makes this dish feel like an explosion of tastes and textures.
It's such a fun, easy-to-make summer salad that everyone will love.
Plus, it's healthy, delicious, and perfect for your next potluck!
Who says salads are boring?
This chopped antipasto salad is so good, you won't want to share it.
It has all the ingredients you love in a classic antipasta salad.
But instead of lettuce, tender prosciutto and mozzarella is used.
The tangy cherry tomatoes add a nice zing to the mix, as do the pickled veggies.
Serve this at your next potluck or lunch party for an easy-to-make dish that everyone will love!
This salad is a great way to use up all that arugula you have left.
It's a simple recipe, but it's full of flavor.
What you'll need are arugula, lemon juice, parmesan cheese, and balsamic vinegar.
I like the peppery aromatic taste in this salad and prefer to add some olives for texture too.
But feel free to experiment with your own favorite toppings!
You might be craving a salad but you're not feeling the greens.
This recipe is a great solution to this problem.
It's a simple medley of arugula, red bell peppers, and onions mixed with olive oil and lemon juice.
The flavors are fresh, scrumptious, and sure to please even the most discerning pallet.
This fall salad is bursting with fall flavors!
Pears make a great alternative to apples, while arugula adds an extra crunch.
Poppy seeds add texture and flavor to the salad, and the honey-vinaigrette dressing brings sweet and savory notes.
Mix all of these ingredients together for a scrumptious meal.
It's perfect for any occasion!
You've seen this soup before, but it's time to take a fresh look.
Instead of the usual carrots, onion, and celery you usually see in a creamy soup, this recipe takes its cues from the flavors of basil and garlic.
The result is a rich and hearty bowl that is full of flavor.
It has just a hint of bitterness from the addition of lemon juice for balance.
This recipe requires only five ingredients, making it perfect for busy vegan kitchens!
Serve it with crusty bread or crackers for dipping.
Or enjoy it as-is on your own!
This summer peach salad recipe is the perfect way to enjoy all the delicious flavors of the season.
The quinoa and arugula combo packs a powerful punch of nutrients and protein, making your tastebuds dance with delight.
This dish pairs sweet peaches with crunchy almonds, so you won't miss out on any flavor.
And it's only 2 ingredients!
It doesn't get much better than that.
I'm a huge fan of the arugula salad, and this cocktail is just as tasty, if not tastier.
The garlic, olives, and basil in this recipe give it some extra oomph.
Not to mention that the mint leaves add a lovely earthy kick.
This drink is best enjoyed at room temperature.
Though you can serve it chilled if you like.
The southwest is known for its wide variety of tastes and textures, and this salad recipe is one of my all-time favorites.
The pork mayo and honey mustard dressing are outstanding.
They're not too sweet, which I love, but they make the whole dish taste amazing.
This would be a fantastic side to any main course or light supper.
The pork-and-peach combo can feed a crowd!
This simple salad is perfect for making ahead for an upcoming BBQ.
You'll blend mango, avocado and arugula with cucumber, red onion, feta cheese, lime juice, salt and pepper.
For the best flavor you can store this in the fridge overnight before serving.
It will be ready to go when it's light and refreshing.
I love quesadillas and have probably made them in the past hundred times.
But I've never had one that got all of my favorite ingredients and was super tasty.
These mushroom quesadillas are crazy good, so I can't wait to make them again!
Made with shrimp, mushrooms, avocado, and rehydrated beans, they're hearty yet light at the same time.
They take less than 30 minutes to make (and only 15 to cook), so they're a great addition to any meal.
This salad is perfect for an afternoon snack or a light dinner.
It's so easy to make, and it's packed with nutrients.
There are plenty of fresh greens, sweet berries, and crunchy arugula that look scrumptious.
The best part is the dressing – a mix of olive oil, balsamic vinegar, lemon juice, salt, pepper, and garlic.
It's delicious as-is but you can also add cheese if you like it extra cheesy.
Spicy lemon arugula penne is a light and refreshing summer pasta dish.
It's packed with fresh flavors and perfectly balanced heat.
It pairs the tanginess of the lemon with earthy parsley, sweet olives, and spicy red peppers.
Top it with some crumbled feta cheese for extra creaminess, or enjoy it alone.
Either way, you'll love every bite.
This salad is a delicious way to enjoy a variety of greens without being over-loaded on calories.
It's just right when you want something light, but will keep you full until dinner.
Each bite is packed with fresh leaves, chickpeas, and arugula.
Serve it warm for a complete meal or cool down for lunch or dinner.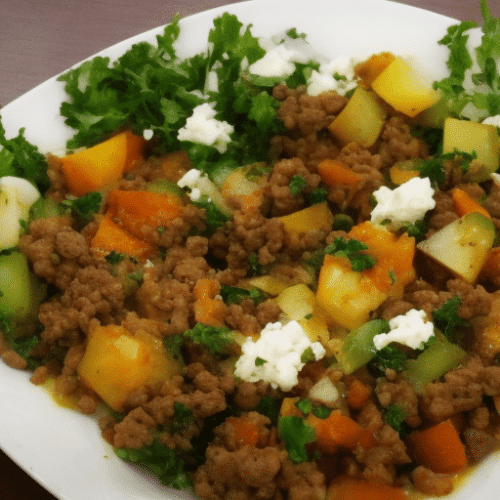 Arugula Coctail
This dish serve for everyone in the family
Ingredients
2

ounces gin

⅔

ounce fresh lime juice

½

ounce simple syrup

1

cup arugula
Instructions
Gin, lime juice, and simple syrup should all be combined in a cocktail shaker. Ice should be added halfway, followed by arugula. For about 20 seconds, with the cover on, shake ferociously until the exterior of the shaker is extremely chilly. Garnish with a lime wheel after straining through a very fine-mesh filter into a coupe glass.
Video
Nutrition
Calories:
233
kcal
Carbohydrates:
3
g
Protein:
14
g
Polyunsaturated Fat:
3
g
Monounsaturated Fat:
5
g
Sodium:
3
mg
Vitamin A:
333
IU
Vitamin C:
211
mg
Calcium:
1
mg
Iron:
1
mg
---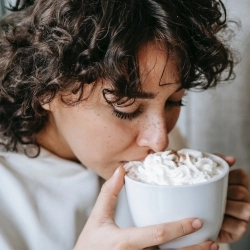 Latest posts by Grace Lambert
(see all)