Crab meat in a can is an excellent substitute for fresh crab that you can enjoy anytime without the seasonal limitations.
While most people prefer fresh crab, crab meat in the can is a convenient and affordable alternative, especially when you don't live by the seaside.
However, you might wonder if it comes already cooked.
Let's find out.
So, is crab meat in a can precooked?
Yes.
Crab meat in the can is typically cooked, cleaned, pasteurized, and packaged.
The pasteurization process kills bacteria through heating to extend its shelf life.
You can eat it straight from the can, blend it in soups, form it into cakes, or serve it in a salad.
This article will discuss everything you need to know about crab in can and how to shop for the best.
It will also explain the types of crab meat and the most recommended brands in the market to help you narrow down your search.
What is pasteurized crab meat?
Pasteurized crab meat is the process in which it's put inside tin cans or plastic cups that are hermetically sealed and then put through a pasteurization process.
Pasteurization only removes bacteria without changing most of its attributes, including color, flavor, and texture.
Pasteurized crabmeat may last up to 18 months under refrigeration if kept at 33-40 degrees F, and is safe to eat.
Once you open the crab can, it has the same 3-5 days shelf life that fresh, cooked crabmeat has.
If the pasteurized can is puffed or its bottom or top bulges, do not use it as the meat is spoiled.
In that case, you should return the container to the store where purchased.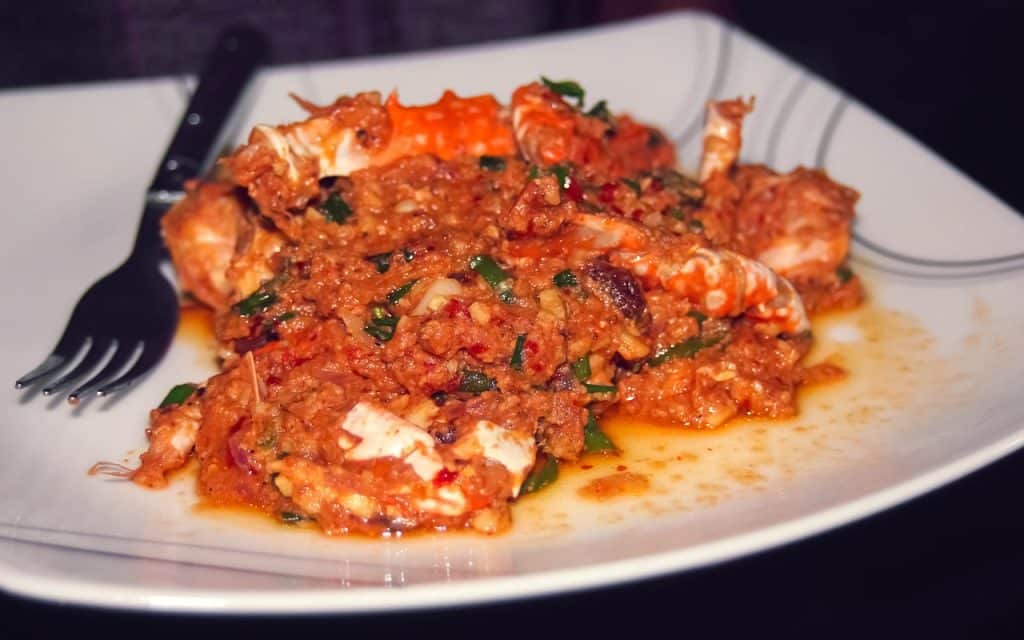 What is frozen crab meat?
Conventional freezing is like putting crabmeat in your freezer at home.
Frozen crab meat should be eaten within three months if cooked and packaged at home before freezing and four to six months if purchased commercially frozen.
While crab meat, if continuously frozen at 0 degrees F or lower, will remain safe for consumption for an indefinite period, it's not the best way to have it.
The crab meat may begin to develop freezer burn or lose all its moisture when thawed.
To be safe, you should eat frozen crab meat in a can within three to six months of purchasing, as the taste may be undesirable if kept longer.
However, Nitrogen freezing is the best method of freezing and holding crab meat without compromising its taste and quality.
It will be a little firmer than fresh meat, and taste like it was just picked from the crab.
If done in a properly controlled environment, the meat will not lose its moisture when thawed at the correct temperature.
Why does some crab meat in a can taste different?
Crabmeat in a can may differ in taste due to the following reasons:
The waters where the crabs were caught (wild-caught Vs farm-raised)
Whether the crab is ready to moult (shed its shell to grow)
The crab may have moulted, but the meat has not developed in its new shell
Crab meat processing (steamed or boiled), steam being the preferred with the best value and taste
If the crab meat contains crab fat or it has been washed and is very white
The crab species (the sweetest being the blue crab)
What is the best crab meat in a can?
You can judge the quality of canned crab meat by its fat, protein, vitamins, and mineral content.
The best crab in can contains chunks of seafood resembling fresh crab in texture and flavor, canned with minimal additives.
Whatever crab meat in can you choose, the pieces shouldn't be mushy and soft.
High-class brands also contain no shells, pecks, or bones in the flesh.
Most importantly, high-quality canned crab meat is just as juicier and delicious as freshly-cooked crab meat.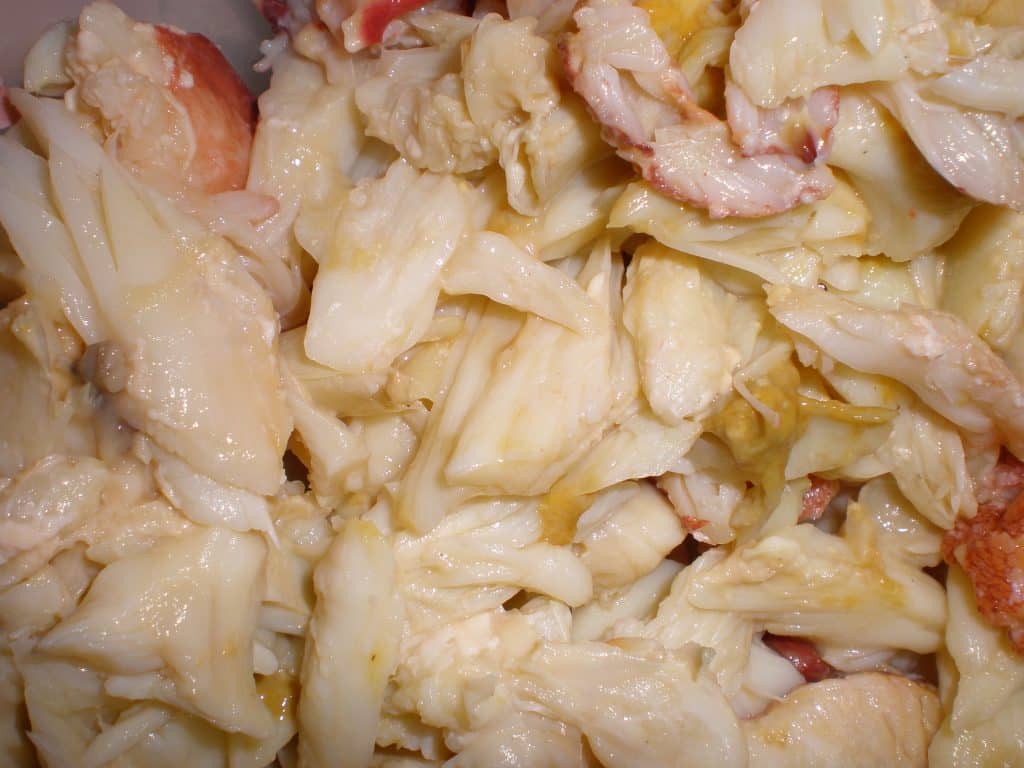 Types of canned crab meat
The high-end canned crab meat brands put lots of meat chunks in the can, most of which are jumbo lumps.
If you open the can and see something like a crab puree inside, that brand is low-quality.
The type of canned crab meat also affects the price of the product.
For instance, Jumbo lump canned crab is typically one of the most expensive crab meat varieties as it comes from the muscles connecting the crab's swimming legs.
Since a single crab has only two muscles, you may need to prepare several crabs to make a can of jumbo lump meat, hence the price.
Here are some types of canned crab meat you're most likely to come across frequently:
Jumbo lump – Many crabs are needed to produce a can of jumbo lump crab meat. Jumbo lumps mainly consist of two large muscles connected to the swimming fins of the crab. Its impressive size, exquisite taste, and bright white color are what make the jumbo clump comparatively expensive
Claw meat – This crab meat is picked from the swimming fins of the crab. Claw meat is brown and has an intense crab flavor making it ideal for dishes with heavy sauces. Its more robust flavor profile also makes it an excellent choice for dips and soups
White meat – White crab meat is the most common choice for crabmeat in a can. It's usually a mixture of jumbo lump meat with claw meat. Some brands may also include leg crab meat in white meat. It's also flakier and has a distinct sweetness that most people love
Backfin crab meat – This is the inexpensive version of jumbo lump meat but with other broken body meat, making it smaller and loosely separated. Backfin crab meat doesn't get the exact handling as jumbo lump thus, you may find some shells while eating it
Best canned crab meat brands
1. Phillips Foods super lump crab meat
Each can of Phillips super lump crab meat is prepared with premium crab meat with a light flavor and is guaranteed high quality.
You can use it to make casseroles, crab cakes, salads, and dips.
2. Epicure jumbo pasteurized lump
This brand is popularly known for its pasteurized seafood, with this crab in can as one of its superior products.
The crab meat is prepared when fresh and steamed under high heat to preserve its elegant flavor and soft texture.
3. Crown prince crab meat
Wild-caught in Thailand, Crown Prince offers a variety of crab meats that provide a genuine flavor perfect to use in soups, salads, pasta, and crab cakes.
The white-lump crab meat from Crown prince has no trans fats making it a healthier option as it's a low-carb meal.
4. Bumble bee crab meat
Bumble bee crab meat is an affordable option with a premium taste, making it a perfect choice for dips and appetizers.
This flaky white crab meat option features pieces of meat taken from the body of the crab and is ideal for anyone that needs less calorie consumption while still having a variety of protein needs.
5. Chicken of the sea lump canned crab meat
This canned crab has a more decadent and delicious taste than other brands as it gets its signature fattiness from blue crabs.
Crab from chicken of the sea is sourced from live blue crabs, making it superior in quality to others.
It's also an excellent source of omega-3, calcium, and protein.
6. Vital choice wild Dungeness crab
The Vital choice brand is one of the most delicious crab species with a great texture.
It's made with flaked crab meat, and leg parts which you can eat straight from the can or add to pasta meals, sandwiches, and salads.
The handling of this brand ensures there are no shells in the can.
It's also a popular brand for people on a gluten-free diet.
7. Geisha fancy crab meat
This canned crab meat contains a mixture of white meat and leg meat which you can use for crab cakes and dips because of its mild yet delicious flavor and soft texture.
Additionally, a can of Geisha crab meat provides calcium, iron, and vitamin C with zero fat, making it a healthier choice for you.
Six reasons to buy crab meat can
There are plenty of reasons why you should give canned crab meat a try.
Some of these reasons include:
Excellent source of protein
A single tub of 120 grams of canned crab meat contains around 16 grams of protein, so you'll be pretty much set for your protein needs on days you eat canned crab.
It's convenient
Canned crab meat can be less tasking when it comes to preparation than fresh crab making it a simple quick-fix dinner, especially when you're short on time.
It also comes ready to eat with the shells removed, giving you an easier time to whip up something delicious within minutes and hustle-free.
It's economical
Canned crab meat is cheaper than fresh meat and can fit easily on your grocery budget.
If you choose the best quality crab can, you'll still get the rich-tasting superior quality meat like the fresh crab but at a fraction of the cost.
It's long-lasting
Canned crab meat has a longer shelf life than fresh crab.
It can last up to three years if stored properly, and the packaging is not tampered with.
It's gluten-free
If you're on a gluten-free diet, crab meat in a can will bring a lot of diversity to your diet.
Unless stated otherwise on the packaging, crab meat contains no food starch, which is the main culprit for gluten as it contains wheat.
It's not seasonal
Canned crab meat, unlike fresh crab, is available all year round.
If you have a recipe that calls for crab, you don't have to wait for the crab season.
A trip to your local supermarket will solve the problem.
FAQs
Is crab meat in a can good?
Yes.
Crab meat in a can is incredibly healthy for you as it's a great source of protein and omega 3 and is virtually a zero-carb food.
It's also great for people on a gluten-free diet or regular gym-goers.
How is canned crab meat made?
Once the crabs have been caught, they are cooked, and the meat is picked from the shell.
The meat is then sealed into airtight cans, heated to 185℉, and then quickly cooled.
Is crab meat in a can cooked?
Yes, canned crab meat comes fully cooked, making it a convenient way to enjoy this seafood.
You can eat it straight from the can or cook an easy and delicious meal in minutes.
In conclusion
The next time you're craving seafood, grab a few cans from a store near you and cook an easy, simple dish within minutes, especially during those busy days.
Crab meat in a can is so versatile and easy to work with.
You may have crab meat in a can straight from the can or crumble it into a bowl with eggs, seasonings and breadcrumbs to make crab cakes.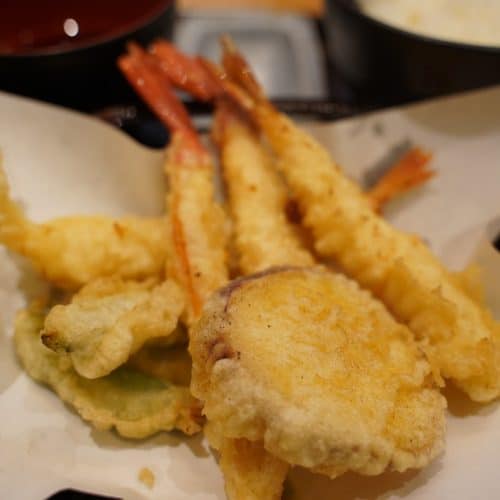 Tasty fried crab legsː Try out this amazing appetizer
Fried crab legs have a savory, crunchy taste that will make you keep going for an extra serving. With some little seasoning, you can create a simple yet sophisticated dish.
Ingredients
3

crabs

¾

cup

breadcrumbs

2

eggs

1

teaspoon

cayenne pepper

1½

teaspoon old bay

seasoning

2

tbsp

water

¼

teaspoon

pepper

¾

cup

flour

½

teaspoon

garlic powder
Instructions
Crack the shell using a pair of scissors or crab crackers and remove the meat.

Wash the crab legs under running water and pat them dry with kitchen towels.

In a bowl, combine two tablespoons of water with two eggs.

In a second bowl, mix the onion powder, garlic powder, flour, 1 teaspoon of old bay seasoning, flour, ½ a teaspoon of Cayenne pepper, pepper, and salt.

In a third bowl, mix the remaining cayenne pepper and old bay seasoning.

To the mixture, add bread crumbs.

Dip one crab leg into the mixture with the flour.

Spread the flour mixture all over the crab leg and on both sides.

Soak the crab leg in the egg mixture and allow the excess mixture to drip off.

Coat both sides of the crab leg with breadcrumbs and ensure that the coat covers it evenly.

Repeat the process for all the crab legs.

Heat vegetable oil to 375 degrees F on a frying pan.

Show fry the coated crab legs until they turn golden brown on each side.

Once ready, drain the excess oil on a plate lined with a paper towel.
Video
Nutrition
Calories:
165
kcal
Carbohydrates:
28
g
Protein:
7
g
Fat:
3
g
Saturated Fat:
1
g
Polyunsaturated Fat:
1
g
Monounsaturated Fat:
1
g
Trans Fat:
1
g
Cholesterol:
66
mg
Sodium:
150
mg
Potassium:
111
mg
Fiber:
2
g
Sugar:
1
g
Vitamin A:
287
IU
Vitamin C:
1
mg
Calcium:
68
mg
Iron:
3
mg
---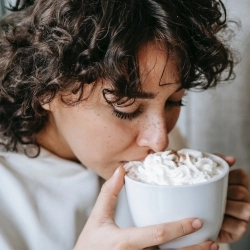 Latest posts by Grace Lambert
(see all)