When it comes to birthday celebrations, I always try to make sure my family's festivities are fun and exciting.
That means I want to make sure the food is as well!
For this list of birthday dinner ideas, I'm combining some of my favorite recipes with some new ones.
What I hope is that you'll be able to find at least one or two recipes that you want to try for your birthday celebration.
There are plenty of sweet treats and savory dishes on this list.
You can even find some fun dessert-themed dishes, like a birthday cake muffin or ice cream cake.
I hope you have a great birthday celebration and that it includes plenty of delicious food!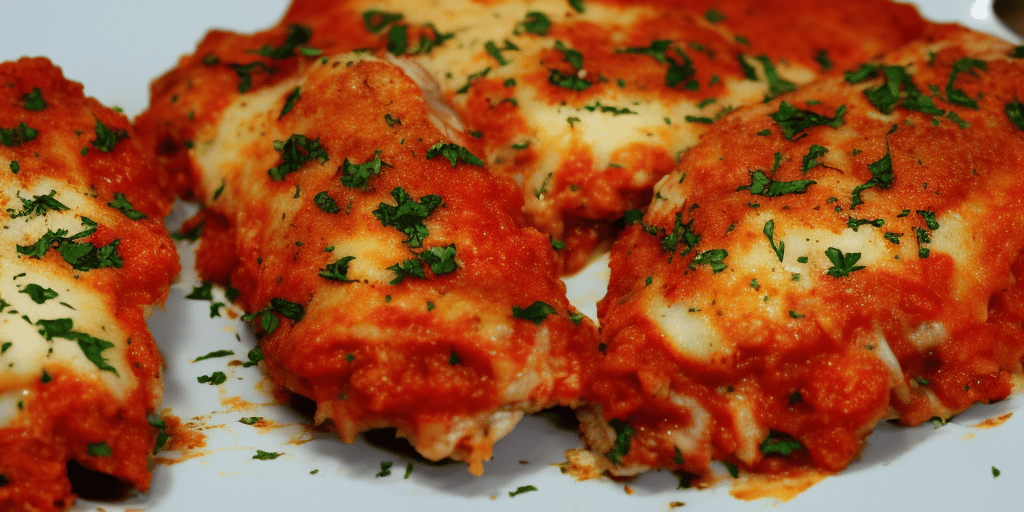 This recipe is perfect for a warm, appetizing dinner.
It's bruschetta, but with roasted tomatoes and mozzarella.
Roasted tomatoes are brimming with flavor and texture.
Their colors are so beautiful they look like they came straight off the grill!
The pungent olive oil and salty cheese pair perfectly with the fresh tomatoes.
Pair a generous amount of mozzarella on top for an extra level of creaminess.
And be sure to add some black pepper!
Serve this at your next dinner party or family gathering, and watch how quickly the plates will empty.
Add a touch of elegance to your meal with this Parmesan-roasted potato recipe.
Take your next dinner party to another level by turning these potatoes into an elegant side dish.
Serve these roasted potatoes alongside of roasted chicken for a delicious meal.
And don't forget about adding some parmesan cheese!
I love the contrast of meat and veggies, but I'm always on the hunt for new and exciting ways to eat them.
These kebabs are an excellent way to satisfy that urge.
They have a fantastic blend of herbs and spices like chili, cilantro, parsley, oregano, garlic powder, onion powder, and more.
The skewers are cooked right in the oil before being skewered with the veggies.
Drizzle some chimichurri sauce on top of each skewer as they cook.
You can make these kebabs ahead of time and store them in the fridge until you need them.
Just get those skewers ready first!
The next time you're craving a margarita, make this simple watermelon margarita instead.
It has all the classic flavors of a margarita with only four ingredients.
With just three simple ingredients and 10 minutes, you can have these watermelon margaritas ready to be enjoyed.
Serve them up for your next backyard party or take them on for dinner at your favorite Mexican restaurant.
Either way, it won't matter because they will be gone in minutes!
These puffy, pastry bundles are a fantastic addition to any holiday table.
They're light and fluffy, just like puff pastry and so easy to make.
Slather your veggies in butter and sprinkle with cheese before baking.
For an extra special touch, top the bundles with smoked salmon or cream cheese.
Lasagna roll-ups are the perfect way to make a healthy dinner.
They have all of the same great flavors as traditional lasagna, but without all of the work.
It takes just 30 minutes to make them.
And since you can use any type of pasta and sauce you like, they're easy to customize.
Plus, these rolls are so juicy and flavorful, you won't be able to stop at one!
This dish is perfect for the busy weeknight.
Serve it up with a side of fried rice and vegetables for a complete meal.
Add some chicken to your plate and you're good to go!
This dish has a total of eight components, so there is plenty of room for you to customize this dish.
These cupcakes are the only kind of ice cream I like.
They're soft, fluffy, and super moist.
The vanilla is just sweet enough without being overdone.
The best part about these cupcakes is that you can use any flavor ice cream you want.
In fact, try adding white chocolate ganache to a few of them and let the kids try it!
It will melt off when they bite into it!
This mocktail is made with fresh rose, elderflower, and orange flower water.
The rose gives it a bit of sweetness while the elderflower adds a lovely floral flavor.
However, it's purely herbal.
So don't expect anything too exciting.
What you will get is a smooth and refreshing drink that tastes wonderful.
You can even enjoy it as an ice cold adult beverage!
This appetizer is rich and creamy, with a touch of sweetness.
It's also a terrific way to use up used parts of your fruit (like the pits) and cut down on waste.
Plus, it's great for pairing with everything from a simple white wine spritzer or sparkling wine.
If you're looking for a quick and easy side dish, look no further than this braised short rib recipe.
The braising liquid adds great flavor to the meat.
The Swiss chard adds a nice thickness and tender texture to complement the beefiness.
Polenta is another ingredient that makes this dish extra special.
It gives the dish depth and complexity of flavors that don't usually come together in a single dish.
Lemon curd mousse is a simple cake-like dessert that's very similar to lemon curd.
It's rich, creamy, and tart at the same time.
The secret to this recipe is the addition of sweetened condensed milk. It adds just enough richness without being too heavy.
If you want something a bit more refreshing and tropical, try adding some kiwi fruit on top.
Chicken parmesan is one of my all-time favorite meals.
I can't get enough of the cheesy goodness and tender chicken, particularly when it's baked and topped with a creamy sauce.
This recipe packs the perfect combination of flavors, including garlic, oregano, red wine vinegar, lemon juice, Italian seasoning, salt and pepper.
The best part is that you only need to cook the chicken and make a quick marinade.
Then bake it in the oven until it's golden brown and cooked through.
Baked potatoes are a staple in my household.
And I love to make them on the stovetop for easy, no-bake meals.
At first glance, this recipe may seem like a lot of work.
But really, it's fairly simple.
If you use pre-cooked potatoes and bake them in the oven at a low temperature, you won't have to worry about overcooking.
All you need is some butter, salt, garlic powder, pepper, paprika, and oil.
It takes just 30 minutes to make this amazing dish.
Stop looking at the cake and look at it.
This cheesecake is one of the most beautiful desserts I've ever seen.
It's a pie crust base with a layer of creamy white chocolate pudding and decadent cheesecake filling.
Once you make this, you'll never want to eat plain vanilla or even chocolate again!
Tonkatsu is a popular Japanese dish made with pork cutlets and soy sauce.
It's a traditional Japanese dish that's best for dipping, but it also goes great on its own.
The meat is coated in a flavorful sauce made of mirin, sweet rice vinegar, sugar, sesame oil, and soy sauce.
When added to the protein mixture, it creates a truly delicious flavor that'll tantalize your tastebuds.
This tasty dish pairs well with sandwiches or rice bowls.
It makes an excellent side dish when paired with chicken curry!
Caprese salad is a fantastic way to showcase the freshness of summer.
It's a zesty mix of tomatoes, mozzarella, basil, and balsamic vinegar with a side of some salty pecans for crunch.
This is definitely one salad you don't want to miss out on!
Langostino is a popular Mediterranean fish that's often cooked in a tomato sauce to create a rich and earthy flavor.
If you want to make it at home, this langostino risotto recipe will be right up your alley.
The egg yolk adds richness, while the tomatoes add moistness and a touch of acidity.
Just remember to let it sit for about 10 minutes before serving so the flavors have time to blend.
Brown butter scallops are a terrific addition to any white or pink Christmas menu.
The bold sweetness of brown sugar adds a welcome depth of flavor to the seafood.
Each bite is like cradling a warm blanket between your hands, as you accentuate the sweet notes with savory flavors.
Fall in love with these brown butter scallops!
These red velvet cake truffles are the perfect way to bring red velvet cake to life.
They're easy to make and totally irresistible.
The cream cheese frosting is so well blended that it only needs a few minutes in the microwave before you dip them into chocolate ganache.
You'll layer the white chocolate chips on top of each cupcake, then drizzle over some red velvet frosting.
Finally, add sprinkles for texture and color.
That's all there is to it!
These sliders are crispy and delicious, with a generous helping of gooey cheese between the slices.
Plus, they take just under an hour to make – which isn't bad if you ask me!
They're already seasoned with garlic and herbs, so they don't need any fancy toppings.
Just some mustard and mayo will do in a pinch.
Not only is this recipe quick and easy to make, but it also smells amazing.
You'll love the rich and nutty flavors of the pesto; it goes so well with fresh tomatoes!
This recipe is perfect for a lazy Sunday evening meal when you want something filling and delicious.
Serve this pasta dish with chicken or shrimp for an extra boost of protein!
Lasagna can be a labor-intensive dish, but this recipe proves that you don't have to be a culinary pro to make it.
All you need is a handful of pantry staples, and an oven.
You'll want to prepare the pasta as if you were making spaghetti.
Then, layer different cheeses and whatever other ground meat or veggies you like in between the noodles.
Finally, add some sauce for added flavor.
Fold in the lasagna sheets and bake until bubbly.
That's it!
With a simple chocolate cake, creamy ice cream, and sweet chocolate chips.
What could be better?
As a bonus, this recipe also includes two layers of vanilla wafers to keep the cake nice and moist.
One thing you'll notice about this cake is that it isn't completely smooth.
Instead, there are tiny holes throughout the top right where the cookies went in during baking.
It doesn't look like much at first glance, but I promise you'll love it once you taste it!
Chocolate fondue is a dreamy dessert that you can make at home.
It's a quick, easy idea that requires no cooking skills.
But don't worry, this chocolate fondue recipe doesn't require any hard work.
Instead, it relies on simple ingredients like milk and sugar to create the perfect dessert.
This chocolate fondue is sweet, creamy, and deliciously indulgent.
It has the perfect balance of sweetness and richness with one bite.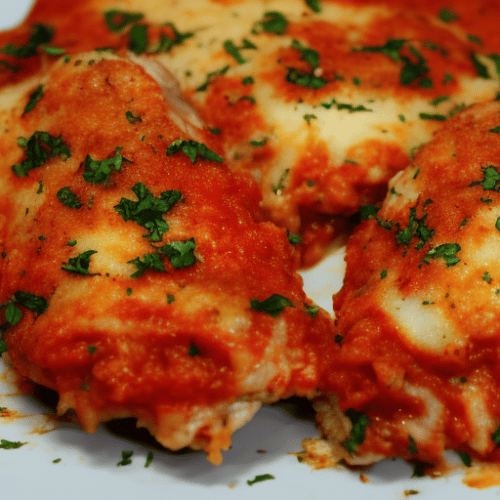 25 Delicious Birthday Dinner Ideas
Chicken parmesan is one of my all-time favorite meals.
I can't get enough of the cheesy goodness and tender chicken, particularly when it's baked and topped with a creamy sauce.
Ingredients
2

tablespoons

olive oil

2

chicken breasts About 1 pound of chicken total

1

egg

1

cup

panko bread crumbs

1/2

cup

parmesan cheese fresh grated

1

teaspoon

dried oregano

1/2

teaspoon

garlic powder

1

teaspoon

kosher salt

1/2

teaspoon

black pepper

1

cup

marinara sauce

1 ½

cups

shredded mozzarella

2

tablespoon

minced parsley optional

for garnish
Instructions
Apply olive oil to the foil and use it to line a baking sheet. Oven rack should be adjusted to the space second from the top. Set the oven to 400°F.

Chicken breasts should be split in half and pounded to an even thickness. To divide the chicken breast into two pieces of the same size, make a deep cut through the middle of the breast as if you were about to butterfly it (open it up like a book).

The chicken breasts should be sliced in half, placed in an even layer in a gallon-sized zip-top bag, sealed, and pounded to an even thickness with a meat pounder or rolling pin. Instead of using a zip-top bag, you can also sandwich the chicken breasts between two layers of cling film.

Using a paper towel, pat the chicken breasts dry before seasoning with salt and pepper.

Combine panko bread crumbs, grated parmesan cheese, salt, pepper, garlic powder, oregano, and black pepper in a single shallow dish.

Whisk one egg in another small bowl.

One chicken breast should be dipped in the egg, then the bread crumbs. Make sure the chicken breast is well covered in the crumb mixture, and then gently press the chicken with your hand to help the crumbs adhere. Repeat with the remaining chicken breasts after placing the first one on the prepared baking sheet.

On the second from top rack, place the baking sheet in the oven. Bake for fifteen minutes, or until thoroughly done.

After turning the chicken over, add 1/4 cup of marinara sauce to each piece before topping with cheese. Put the oven back on. Activate the broiler. When the cheese is melted and bubbling and the chicken's edges are beginning to brown, broil for 2 to 4 minutes.
Video
Nutrition
Calories:
281
kcal
Carbohydrates:
16
g
Protein:
14
g
Fat:
18
g
Saturated Fat:
7
g
Polyunsaturated Fat:
2
g
Monounsaturated Fat:
8
g
Trans Fat:
0.01
g
Cholesterol:
74
mg
Sodium:
1261
mg
Potassium:
273
mg
Fiber:
2
g
Sugar:
4
g
Vitamin A:
618
IU
Vitamin C:
4
mg
Calcium:
264
mg
Iron:
2
mg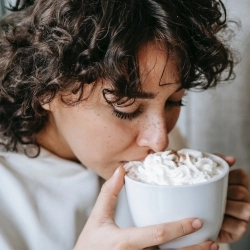 Latest posts by Grace Lambert
(see all)