What is the best way to reheat a slice of cold pizza leftovers, or heating up a frozen pizza (shout out to Screamin Sicilian fans)? Most people will immediately think about putting that leftover slice in the oven, but it's actually wasteful and doesn't even produce the best results.
I will tell you five methods you can use, help you choose the best way to reheat pizza, and give a couple of tips.
Read below to know more.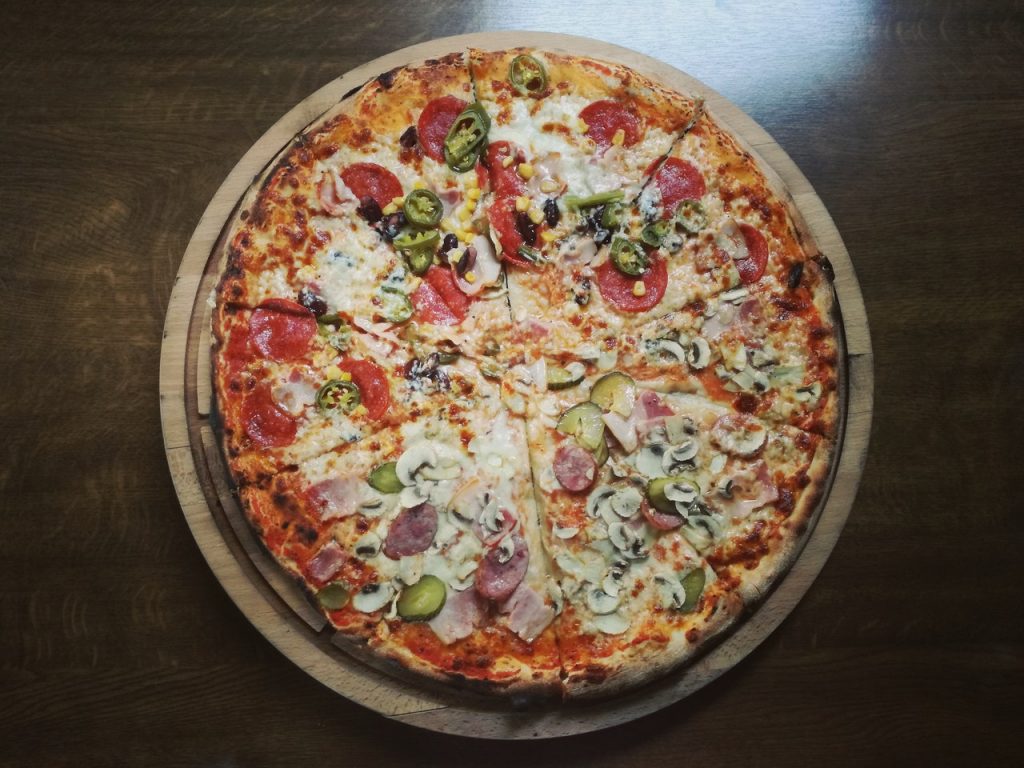 Option 1: Reheat your pizza in a toaster oven
The best way to reheat pizza is by using a toaster oven — period (and Nick Sharma agrees). Because of how a toaster oven heats up and applies hot air, your pizza slices will reheat nicely without leaving the pizza crust soggy, and you will still have gooey cheese as if it was fresh.
Put your leftover slices on a baking tray and use the lower oven rack,
Depending on your toaster oven, use the dedicated Pizza setting or toast on medium heat until cheese starts to melt.
Make sure to try an air fryer toaster oven and a pizza stone!
Option 2: Reheat your pizza in an air fryer
If you only have one or two slices of pizza, then this is the best way to replicate a fresh pizza if you don't have a toaster oven. Just put your leftover pizza slices in for 350°F for 4 to 6 minutes.
Some people have even started ordering pizzas and putting them into the fridge just so they can air fry them later. There's just something about the oil melting and giving the crust this crispness while still being soft on the inside, and all the cheese on the edges gets all golden…
Option 3: Reheat your pizza in an oven
This is the default manner in which people usually reheat leftover slices of pizza is in the oven. It's pretty easy:
Heat the oven to medium-high or 450F,
Put the pizza in on a baking sheet,
Sprinkle the pizza crust with several drops of water,
Put on your oven mitts, put the slices in, and bake at for 10 minutes.
The downside is heating up the oven only for a couple of slices of leftover pizza is pretty wasteful, not to mention it will heat up the house, so not recommended.
Option 4: Reheat your pizza in a skillet
The third place is the skillet method your grandma used to use to reheat leftover pizza. To get your day-old pizza to have melty cheese, moist pizza crust, and a crispy bottom again, simply follow the process:
Put your cold pizza into a cast iron pan or non-stick skillet on medium or low heat.
Cook for 2 minutes or until the bottom is crispy.
Place 2 drops of water into the skillet away from the pizza. Turn the heat to low.
Cover the skillet and steam until the cheese melts (about 1 minute).
Enjoy!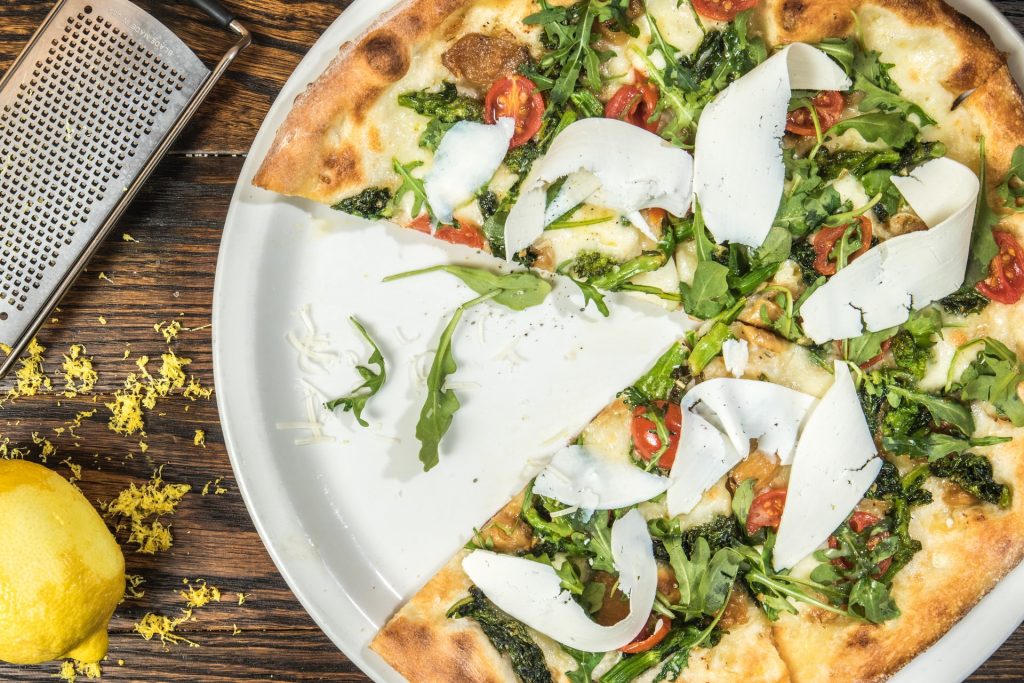 Option 5: Reheat your pizza in a microwave
This is by far the worst way to reheat your leftover pizza. The problem is many times you will end up with a sorry, soggy bit of bread with cheese that tastes like cardboard. You might as well just eat some chewing gum with tomato sauce. But sometimes this is inevitable, and drastic times call for drastic measures.
If you do choose to follow the microwave method, try this:
Put a mug with some water in the microwave alongside your pizza to help melt the cheese.
Put some parchment paper or a paper towel underneath the pizza to absorb the extra moisture.
Microwave on low power until the cheese melts, or on high power for 30 seconds.
Pro tips
Always use a baking sheet, or the pizza will stick.
If you're using aluminum foil, fold over a piece of foil over the crust — it will prevent it from burning.
Try toppings, they will add some life to yesterday's pizza slice. For example, try adding gourmet middle-aged gouda cheese. Or more gourmet middle-aged gouda cheese.
Hope this was helpful!
Love,
G.