Today, I'm going to offer the best under-cabinet mounted toaster oven on the market in 2020.
Except that I'm not.
I know many people ask for this, and I can understand: you want a toaster oven, but you have a small kitchen, or you have limited counter space, or it's all taken up by the microwave, blender, coffee machine, toaster and dish rack, and you just can't stand the thought of another appliance taking up residence there.
Or you just want that clean kitchen look.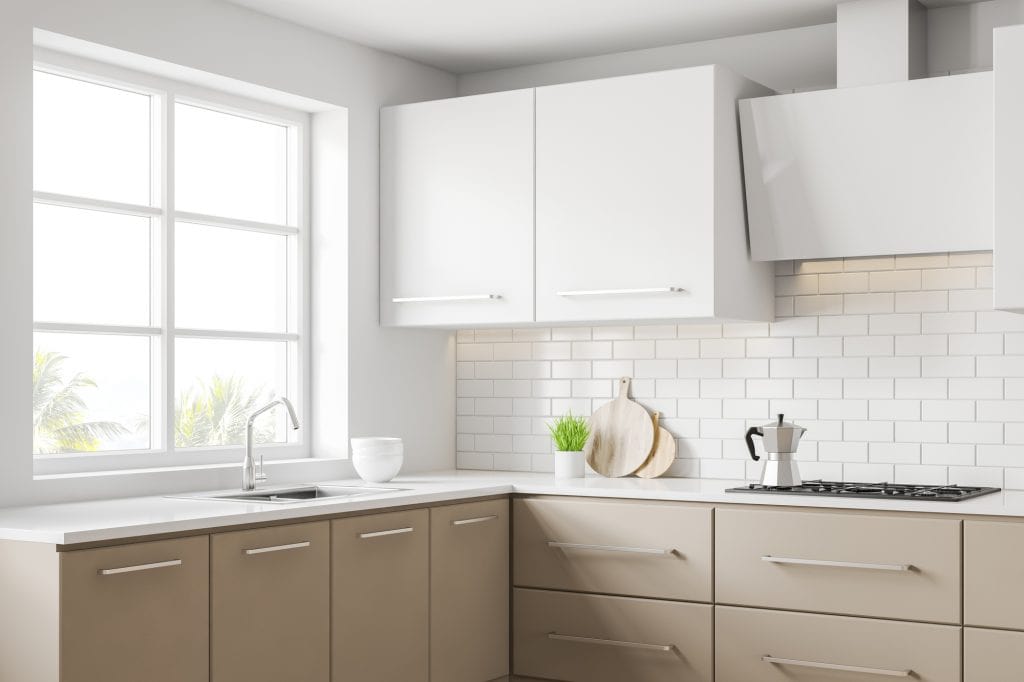 So you look for ways to mount the toaster oven on the wall under you kitchen cabinet.
But don't reach for your wallet just yet. There are two things I want to tell you.
First: Under Cabinet Toaster Ovens Might not be a Good Idea
If you have ever used a toaster oven, you should know one thing about them: they get hot. Sometimes, very hot. In the majority of toaster oven manuals the manufacturer explicitly says not to put anything on top of a toaster oven and leave ample space above.
I've seen and heard horror stories of cabinets melting and even small fires (depending on the toaster oven).
Second: There are not That Many Options Out There
There is only one toaster oven that's specifically built for this purpose, but it has its draw backs and is often out of stock. But there's a much better alternative: mounting a regular toaster oven on a microwave wall-mount.
Best Choice: a Wall Mount
Yes, your best under cabinet toaster oven is still a regular toaster oven — but with an all-purpose microwave wall-mount.
Sale
AVF EM60S-A Bracket, 15.8 x 2.6 x 4.2 inches, Silver, 2 Count
One Pair of Adjustable Silver Wall Mounts for Standard Microwaves or Convection Ovens
Arms Extend from 11.5" to 17.7". Supports Maximum of 99lbs
Brackets must be mounted to a solid wall or TWO studs - DO NOT mount to Drywall Only
Maximize Counter Space by Wall-Mounting the Microwave. Minimum Distance-11.3 inch
Includes Hardware for Solid Wall and Stud-Wall Installation
The installation is straight forward and you have a plethora of options of appliances: check my toaster oven buying guide.
…and a De'Longhi
There is one that I can specifically recommend — it's the De'Longhi EO141164M. It's a pretty good toaster oven all around, and the main reason I single it out is it has proper double glass and heat insulation like that of a wall oven, which is rare for a toaster oven. This is the most fire-safe choice. Plus, it's an air fryer, if a mediocre one, and it's pretty compact.
De'Longhi Air Fry Oven, Premium 9-in-1 Digital Air Fry Convection Toaster Oven, Grills, Broils, Bakes, Roasts, Keep Warm, Reheats, 1800-Watts + Cooking Accessories, Stainless Steel, 14L, EO141164M
Enjoy healthier meals with delicious, crispy results thanks to the livenza air fry oven.
A healthier way to fry. The power convection system creates quick, crispy, golden results every time with little to no oil thanks to the precise heat elements and fan which rapidly circulate hot air...
Heat lock system: The heat lock system, maintains the temperature inside while emitting upto 30% less heat off the glass door.
Preheats upto 60% faster: Preheats upto 60% faster than full size conventional ovens, saving energy and time. When compared with average 30" 5.0 Cubic Feet. Range oven.
See what's cooking: The internal light helps you keep an eye on your dishes
…or a Panasonic
Another option that you can couple with the wall mount is the infra-red Panasonic FlashXpress. It's one of the quickest-cooking ones due to infrared preheating, one of the best compact toaster ovens since 2017, and does not get too hot.
Sale
Panasonic Toaster Oven FlashXpress with Double Infrared Heating and Removable 9 Inner Baking Tray, 1300W, 12 x 13 x 10.25 inches, Silver
A Compact, Easy-to-Use Oven Toaster: Toast, bake, brown, and reheat to perfection, no preheat required—two infrared oven heating elements are positioned at the front and back for maximum efficiency
Six 1-Touch Controls: Six preset cooking functions for the foods you love, plus reheat, defrost, and more, so that making it just right couldn't be simpler
For So Much More than Just Toast: A compact toaster oven that makes meals, snacks, and sides perfectly using a manual temperature control and timer
Safety Features: Toaster ovens baking rack is connected to the oven door to smoothly pull the rack toward you as the door is opened; auto shut-off helps prevent overcooking and burning
Compact, Attractive Design that Fits Anywhere: The FlashXpress toaster unique design and small footprint is perfect for any kitchen décor or countertop
Alternative: Black&Decker Spacemaker TROS1000D
The other option is the Black&Decker Spacemaker.
It's a pretty good toaster oven all around: fits four slices of bread or a 9 inch pizza, for example Delicious West Bend Bread can be cooked by this machine. with their signature stainless steel and black plastic exterior, digital controls and LCD display. It's also pretty compact: 9 inches high, 17 inches wide and 13 inches deep.
Other features include a drop-down crumb tray (makes sense for a hanging appliance) and a limited 2-year warranty.
BLACK+DECKER Spacemaker Under-Counter Toaster Oven, Black/Stainless Steel, TROS1000D
SpaceMaker Toaster Oven - The easy way to save countertop space in the kitchen! This toaster oven mounts under the cabinet to give you more room for other kitchen tasks.
9" Pizza, 4 Slices of Bread - The generous oven interior fits a full 9" pizza or up to four slices of bread. LED Display and Digital ControlsLED Display and Digital Controls
Three Functions - Use it to bake, toast, or keep warm. You have a number of options with temperatures ranging from 200°-400°F, and toast settings from 1-7.
Digital Controls - The intuitive control panel has dedicated buttons for turning the oven on and off and for each of its pre-programmed functions (bake, toast, keep warm).
Drop-Down Crumb Tray - Opens and closes effortlessly, and can be wiped clean with a damp cloth.
It does have its draw backs though: the installation of the plate is NOT easy. If you're used to IKEA furniture-style installation, prepare for a hard time. Plus, there is very little space under the top heating element, so people often burn their food. Oh, and don't mount it over a stove: it has plastic elements.
But the biggest problem yet is that it's often out of stock (still out of stock at the moment of writing).
Conclusion
I feel you, I really do. I want to be minimalistic and efficient. But mounting a toaster oven under your cabinet can be a huge fire hazard, so make your choice wisely: try the microwave wall mount coupled with a well-insulated toaster oven, or get a Black&Spacemaker if you catch one in stock.
Cheers,
G.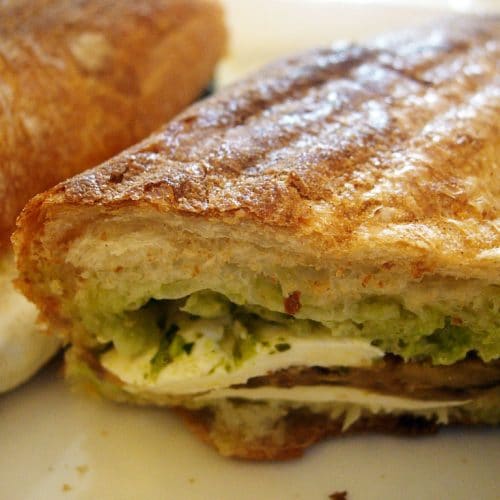 West bend bread maker recipes
I will share two of my favorite west bend bread maker recipes that are easy to try: cinnamon rolls and sourdough bread.
Ingredients
2

cups

all-purpose flour

3

tbsp.

margarine

2

eggs

5

ounces

milk

3

tbsp

sugar

1

teaspoon

salt

1

tbsp

Dry yeast

½

cup

nuts

chopped

2

teaspoon

cinnamon

grounded

½

tbsp

nutmeg

grounded

¼

cup

sugar

¼

cup

butter

1

cup

sugar

powder

3

tablespoons

milk

1

teaspoon

vanilla essence
Instructions
Preheat the oven to 3800F

Add butter, milk, and eggs to a pan.

Add sifted flour, 3 tbsp. sugar and salt to the pan/ Whisk until the mixture combine well.

In the center of the pan, add dry yeast. Place the pan in the west bend bread maker.

Set bread select for dough, and start the west bend bread maker. Remove when done and knead the dough on a flat surface for about 2 minutes. Let it rest for 20 minutes.

Roll the dough into a rectangular to your desired thickness.

Spread the melted margarine over the dough, focusing on the edges. Evenly sprinkle sugar, cinnamon, chopped nutmeg, and nuts over the dough.

Roll the dough tightly, pressing the edges to seal and form an evenly shaped roll. Cut into tiny pieces as desired.

Grease a baking pan and slide in the rolls. Cover and let it rise in a warm place for about 45 minutes.

Meanwhile, prepare the icing by blending the powdered sugar, milk, and vanilla until smooth with the desired consistency.

Bake in the oven for 25 to 30 minutes, or until it turns golden brown. Cool on a rack for 20 minutes and drizzle with the powdered icing.
Video
Nutrition
Calories:
1771
kcal
Carbohydrates:
263
g
Protein:
31
g
Fat:
70
g
Saturated Fat:
25
g
Polyunsaturated Fat:
11
g
Monounsaturated Fat:
29
g
Trans Fat:
1
g
Cholesterol:
236
mg
Sodium:
1665
mg
Potassium:
664
mg
Fiber:
10
g
Sugar:
153
g
Vitamin A:
1906
IU
Vitamin C:
1
mg
Calcium:
228
mg
Iron:
8
mg