Everyone loves Vietnamese desserts, and it's not just because they're beautiful.
They're so delicious, you won't even notice they're different!
There are so many different sweet treats to try, it can be hard to pick just one.
Luckily, I've got you covered with this collection of the best Vietnamese desserts.
From traditional stews and emulsions to unique mousses and pancakes, there's something for everyone.
So read on and get ready to try something new!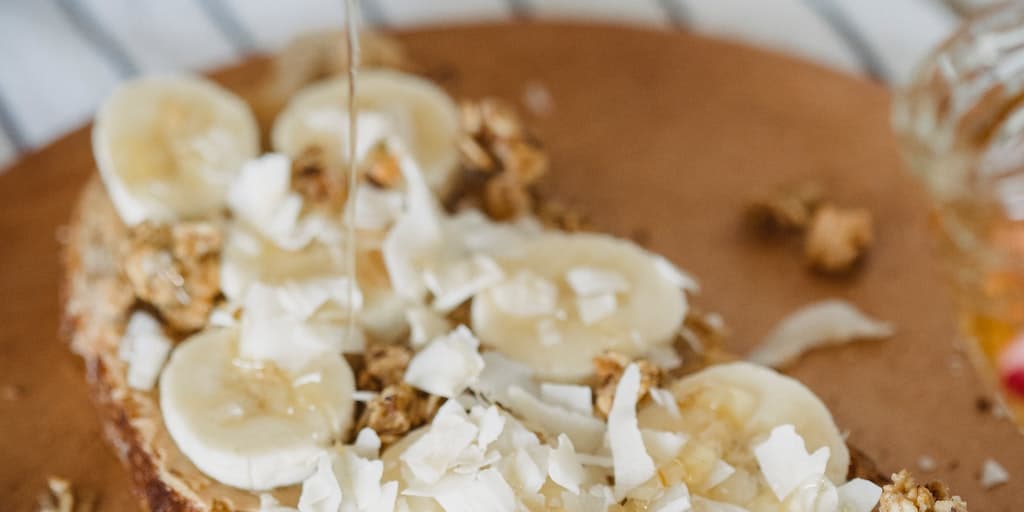 This cake is the ultimate dessert for your next get-together.
It's soft and sweet, bursting with banana flavor, and wonderfully light with a subtle hint of spice.
Banana cake is usually made from flour and flour only.
This recipe uses shredded coconut to add a little bit of crunch.
You can use either fresh or frozen bananas for this bake.
Either way, it's imperative that you preheat the oven before starting.
Otherwise, you won't have enough time to cook it in the hot pan afterward.
This is the first recipe on this list that doesn't call for an ice cream maker.
So, if you want to make it at home, it's the only way.
The trick is to use avocado puree and coconut milk to achieve the creamy texture we're all so used to.
I also like using rice krispie treats for a treat-like crunch.
There's no dessert like this one!
Don't let the name fool you; this is a unique mix of pineapple, mangoes, and bananas.
The pineapple gives it its tropical flavor, while the mangoes and bananas add sweetness.
To keep things interesting, you can also throw in some strawberries or other fruits for extra texture.
Did you know that mung beans are a good source of protein and fiber?
This dessert is proof!
This sweet, creamy dessert features mung beans, sugar, and gelatin.
It combines rich, oh-so-satisfying flavors with a gentle chewiness.
This Vietnamese treat is perfect for any occasion – from special occasions to birthday celebrations!
Trà Đào, or Vietnamese peach tea, is a refreshing drink that's perfect for hot summer days.
This drink is made with black tea, sugar and water.
You can choose to add vanilla (or any other flavor you prefer) for extra sweetness.
It's best served iced when it cools off, but you can sip away if you like.
The drink is enjoyed anywhere from the comfort of your home to enjoy in a warm climate.
If you're a fan of sticky rice pudding and black eyed peas, this recipe is for you!
The combination of sweet black-eyed pea stew and sticky rice makes for an exceptional dessert.
It has a lovely texture that's slightly chewy but still creamy. It also features the wonderful flavors from both ingredients.
Bánh da l?n is a steamed sweet cake.
It's made with a cake base – which can be store-bought, or you can make your own from flour, sugar, eggs, and butter.
The dough is rolled out and steamed until nice and flakey.
Think of it like individual muffins.
It's so easy to make.
You can have these ready in just 15 minutes!
This cake is a vegan-friendly version of the classic Vietnamese dessert: banh mi mì.
It's made with coconut flour and healthy cilantro paste, giving it an earthy flavor you won't be able to resist.
The best part is how super easy this recipe is!
You can whip it up in just 15 minutes.
So, let your taste buds lead the way as well.
Bánh Khoai Mì Nướng will surely be on your list of must-make desserts.
This sweet and creamy dessert recipe is the ultimate comfort food for any occasion.
Packed with flavor and texture, this dish is perfect for a rainy day or on a warm summer night.
Unlike other desserts, corn pudding doesn't need sugar.
That makes it healthier but still tasty because there's no added sugar!
Chè Chuối is another traditional Vietnamese dessert that, like pudding, is made with tapioca and honey. You'll find it in the dessert section at most grocery stores.
It's light and refreshing, and the minty-flavored syrup will make your tongue feel cool.
If you don't want to add any fruit to the mixture, try adding some chopped strawberries or apricots.
Though they taste fantastic, I prefer using chopped mangoes instead.
Coffee and cream are a match made in heaven.
This rich, creamy dessert is the perfect sweet treat to end any meal with!
Made with ground coffee beans, condensed milk, powdered sugar, and agar flakes, it's a light and delicate sweet that goes well with everything.
The best part about this dish is that you can make it ahead of time so you don't have to rush around rushing out for dinner.
You only need one bite to see that this cake is perfection.
From the moist texture and addictive sweetness, you'll be sure to fall in love.
If vanilla sponge cakes aren't your thing, a soft sweet shortbread base will work just as well.
I'm sure most of you have tried a black sticky rice pudding before, right?
It has the same consistency as regular sticky rice, with the delicious coconut milk and fresh spices.
However, it also has a little more texture and is much thicker.
The best part is that it only takes 10 minutes to make and ought to be served warm with ice cream or dairy-free ice cream for breakfast.
You've probably been to a Vietnamese bakery before.
They have incredible snacks that are usually only for the kids, and there's usually a blast of spice in the air.
This pastry is just as good, but I know it can be hard to get enough!
So why not try this easy dessert instead?
It takes no more than 15 minutes and requires very few ingredients.
Of course, you'll need to let the caramel set in the fridge first (which will take about an hour), so don't worry if you think you might make a disaster out of it.
When I'm craving something sweet and creamy, this is the dessert to make.
The combination of grass jelly and milk is so unique, it's hard to describe.
As for how it tastes: it has a pleasant, earthy flavor that's not too overpowering.
It's also fresh and light enough to work as an after-dinner snack.
If you want to amp up the flavor some more, try adding some chopped nuts or dried fruits to the mix.
Or garnish with whipped cream if you want something extra curvy!
These Vietnamese snowballs are a delicious, chewy, and gluten-free dessert that everyone will go crazy for.
They're made with rice flour and sweetened condensed milk.
That means that they're very easy to make but pack a major punch of sweetness.
Plus, you can freeze these little balls in individual portions so they last longer (or even make a batch and bake them all at once).
If you've never tried Vietnamese rainbow che, you're in for a treat! It's like rolling sushi but with fish.
The beautiful colors and flavors make this dish so special.
It has a few key ingredients such as dried chili peppers and fresh herbs.
Plus, the fish is super crunchy.
So if you love sushi, don't worry; it tastes just as good as sushi.
Bánh Cam/ Bánh Rán is a Vietnamese delight that's perfect for any day.
Just imagine the sweet, buttery, crumbly texture you get when you bite into this heavenly dessert.
And then there's the crunchiness and nutty goodness of the sesame seeds that are sprinkled all over it.
It tastes just like Vietnamese donuts but without all the dough and heavy calories!
If you're looking for a fun and festive way to celebrate New Year's, look no further.
These mứt dừa are sweetened, wrapped in a thin layer of coconut, and dipped into a sugar syrup for added sweetness.
And if the idea of eating food out of your hands doesn't sound appealing to you, well… don't worry!
They're light and airy enough to eat with your hands.
Plus, they should be ready in under 30 minutes!
Chè ba màu is a Vietnamese three-color dessert.
It's made from yellow-orange pâté, white bean paste, and red beans.
What makes the combination so appealing?
Well, the color scheme is dramatic and has a strong flavor profile for starters.
The color also complements each other well: The bright yellow pâté contrasts well with the slightly sweet and nutty white bean paste.
And lastly, red beans make everything pop.
Together with its fresh flavors and textures, chè ba màu earns itself an 8 out of 10 stars on Yelp!
These rice balls are a little bit like shortbread cookies but with a spongier texture and a hint of sweetness.
They're lightly sweet, mildly spicy, slightly nutty, and incredibly sticky.
When you want to make glazed desserts, they're the perfect choice.
They bake up so soft and tender that you can just scoop them out with your fingers.
And if you need an easy dessert for an impromptu potluck or party, these guys will be sure to please.
Bánh tai heo are those little pig ears that you make from steaming rice paper rolls.
They're not just for pigs, though!
These Vietnamese biscuits are so good, you can make them for any Jack Russell terrier or Yorkshire terrier.
The recipe is super simple and yields a batch of delicious treats in only 30 minutes.
Just be sure to let the excess water drain off before cutting your rolls.
This Vietnamese honeycomb cake is a tasty treat that's sure to impress.
These little round cakes are packed with sweet and sticky flavors. The dough is made of flour, sugar, and butter, so it's wonderfully rich.
Each bite bursts with flavor thanks to the sweetness of the honeycomb filling.
The texture is soft on the outside with a chewy middle.
It's such a unique dessert that I know you won't soon forget!
This ice cream is crazy easy to throw together, but it's also one of the best-tasting ice creams around.
It has a rich coconut flavor, and I like to add some cinnamon and other spices to give it that warm Thai feeling.
The trick to making it nice and creamy is using a hand mixer.
You'll need to whisk constantly so that the milk doesn't curdle (which can happen if you don't).
Take your favorite summer treat and make it a little more delicious with this Vietnamese refreshing iced drink recipe.
It's just as tasty, but instead of lemonade, you'll use a blend of vodka and ginger ale.
It has the same boozy taste as the lemonade, but this version is sweeter and more flavorful.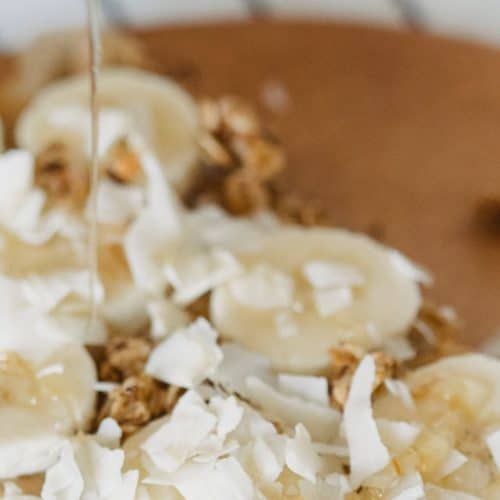 25 Delicious Vietnamese Dessert Recipes
Revamp your use of overripe bananas by trying out this mouth-watering coconut bread pudding that offers a delightful treat, featuring a luscious, gooey texture and crispy, caramelized edges.
Ingredients
10-15

ripe bananas

30

ml

rum

100

g

granulated sugar

1

bread

load

1

can

13.6 oz of coconut milk

100

ml

milk

200

ml

sweetened condensed milk

50

g

butter

melted

1

egg

1

teaspoon

vanilla extract

½

teaspoon

salt
Instructions
Preheat the oven to 350°F (175°C).

Grease a 9×13 inch baking dish.

Peel the bananas and slice them into rounds.

In a small bowl, combine the rum and 50 g of granulated sugar. Add the sliced bananas and toss to coat.

Tear the loaf of Italian bread into bite-sized pieces and place them in the prepared baking dish.

In a medium bowl, whisk together the coconut milk, milk, sweetened condensed milk, melted butter, egg, vanilla extract, and salt.

Pour the milk mixture over the bread, making sure all the pieces are coated.

Arrange the sliced bananas over the top of the bread mixture.

Sprinkle the remaining granulated sugar over the bananas.

Bake for 50-60 minutes, or until the pudding is set and the top is golden brown.

Allow the pudding to cool for a few minutes before serving. Enjoy warm or at room temperature.
Video
Nutrition
Calories:
722
kcal
Carbohydrates:
133
g
Protein:
13
g
Fat:
19
g
Saturated Fat:
11
g
Polyunsaturated Fat:
1
g
Monounsaturated Fat:
5
g
Trans Fat:
0.4
g
Cholesterol:
98
mg
Sodium:
521
mg
Potassium:
1390
mg
Fiber:
8
g
Sugar:
98
g
Vitamin A:
775
IU
Vitamin C:
27
mg
Calcium:
250
mg
Iron:
2
mg
---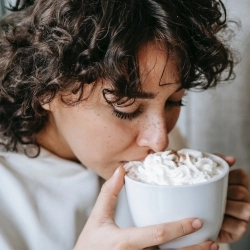 Latest posts by Grace Lambert
(see all)