If you're looking for some fun and exciting asian desserts, you've come to the right place!
There are so many fantastic Asian desserts that are easy to make and always a hit at parties.
If you think Asian desserts are sweet, think again.
They use a lot of spicy ingredients and fruits, which have a ton of heat.
But they're so good, most people don't even realize it.
If you're not sure where to start, just try one of the recipes on this list.
You can't go wrong with any of them.
After all, who says dessert has to be sweet?
There's plenty of fruity and savory stuff out there!
Let's get started with one of these delicious Asian desserts!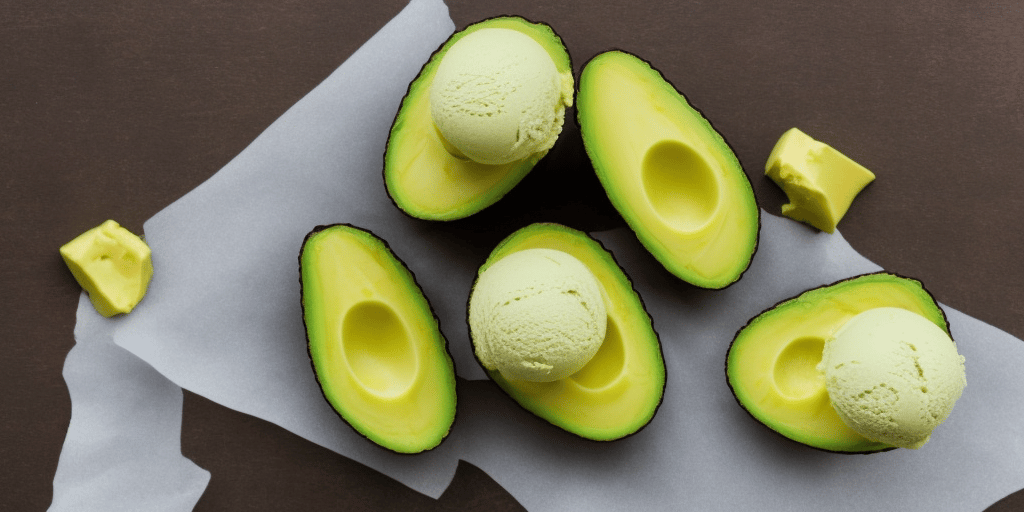 If you're not a fan of mangoes, this recipe is the perfect one to try.
It's light and creamy with just four ingredients: cream cheese, condensed milk, mango puree, and vanilla.
The addition of coconut milk will make it super silky smooth.
It doesn't taste like traditional mousse but rather something you might find in a commercial dessert.
This creamy mango sago is another healthy and tasty recipe that's perfect for summer.
It has loads of fresh diced mango, so it packs a punch in terms of flavor.
Plus, it's packed with nutrients like protein, healthy fats, and fiber, making this a satisfying meal that'll keep you full throughout the day.
Japanese cheesecake is made with sweetened condensed milk, which makes it a little softer than normal cheesecakes.
It also has less sugar and fewer eggs, so you get that signature creamy texture.
This recipe uses condensed milk because it's super easy to use in the kitchen and tastes great with the rich flavors of cream cheese!
To keep this light and low-carb, you can substitute fresh or frozen fruit for the sour cream topping.
Frozen raspberries would be my go-to choice here.
This rice cake is sweet, fluffy, and has a succulent texture.
This is a traditional Filipino dessert that you'll find in most bakeries.
The key to making this rice cake super moist is to use an egg yolk.
That way, the sponge inside doesn't dry out as it bakes.
If you have some leftover sticky rice, you can make this into a savory dish by adding some cheese or ham.
As much as I love the traditional wontons, they're often loaded with eggs, and that can have a lot of calories.
So, if you want something more nutritious, try these apple cinnamon wontons instead.
Not only are they vegan-friendly, but they also come together in only 20 minutes!
These babies are a great way to sneak in some fruits and veggies.
Plus, the flavors are spot on.
You'll love how sweet and tart the apples complement the cinnamon.
Yum!
Sticky rice is a classic Thai side that's ideal for a light dinner.
This recipe is an easy way to make the dish more healthy.
The key to this dish is to use ripe mangoes, so you can have sweet, juicy fruit on hand all month long.
It adds so much flavor without overwhelming the rest of the rice.
Plus, sticky rice pairs beautifully with curries and biryani recipes.
If you're looking for a new egg tart recipe, these Hong Kong-style egg tarts are your best bet.
They take the traditional dessert to a whole new level by incorporating lots of yummy ingredients like quince jelly and red bean sauce.
Plus, they have crisp edges that give you the perfect bite.
This dish is also infused with salty, sweet flavors from the red beans and quinces.
It's such an outstanding combination!
The best part? They're unbelievably easy to make.
You can whip them up in just 30 minutes without much effort.
This sweet and fruity pudding is a great option for those who want something a little different.
The ingredients are simple, but the final product is mouthwateringly good.
It's mango flavored with coconut milk and sugar, which makes it rich and creamy.
You can serve this dish either warm or cold.
Personally, I prefer to eat it hot!
Crème brûlée is a classic dessert that's usually made with custard, but you can make this Thai tea version if you want something a little different.
The crème brûlée itself has a rich, velvety taste.
The addition of the Thai tea gives it a wonderfully vibrant flavor so it's not too sweet.
This is perfect for brunch or afternoon tea.
But don't be surprised if you pop it in the oven when your friends are over to watch football on their Big Screen TVs!
If you've never had a fresh piece of doughy goodness, then this is the recipe to try.
Taiyaki is a fermented treat made with sweetened flour batter.
It's great on its own but could be paired with fruits or even chocolate for an extra kick.
The key to making perfect taiyaki is in the consistency of your batter.
Too thick, and they won't flake apart as easily.
Use eggs if it seems too dry; they should set just slightly while still runny-ish.
(This may sound unnecessary, but I find these little yolks are essential for making nice brownies!)
This recipe is pretty simple, but its flavor and texture will make you swoon.
The cake itself is moist and fluffy, but it's the fruit filling that's truly special.
It contains a yummy combination of raspberries, strawberries, pineapples, mangoes, and plums.
While the fruit topping itself is easy to make (you can find premade ones at most any Asian market), it takes some time in the oven.
When the cake comes out of the oven (and sets up), you can simply brush this with butter and pour over your fruit topping.
If you love Chinese doughnuts, you're in luck.
They're easy to make and require no fancy equipment.
All you need is your oven, a little patience, and of course… the dough!
The filling for these treats is basically cinnamon sugar with a bit of lemon juice squeezed into it.
Once baked, the cinnamon sugar coating will harden, giving you nice crisp edges.
Simply seasoned with butter and cinnamon powder, they make perfect breakfast treats or desserts.
Yema is a popular dish in Korea that's made with stewed meat, pine nuts, and seasonings.
This versatile dish will be ready to eat in just 30 minutes.
Cook it in a pot on the stove or on the grill, then serve it with rice and veggies for a complete meal!
You can use any kind of meat you like – chicken, beef, pork – but the key to this dish is the seasonings.
You'll want everything from soy sauce to garlic powder and sesame oil.
Mango mousse is a beautiful dessert that's super easy to make.
It's made with mango puree and powdered sugar, so it has a wonderfully sweet flavor.
The best thing about this recipe is the way it infuses fresh mango flavors into the vanilla-based mousse.
It tastes almost like real fruit ice cream, but with no egg yolks or milk!
So feel free to add some chopped nuts or berries for added texture and color.
Coconut is a fantastic ingredient for desserts.
It's creamy and tender, and it also adds a little sweetness that you hardly notice.
This recipe combines two of my favorite things: coconut and jelly.
This heavenly combination is, of course, perfect for making luscious Rhode Island jelly, but I think it can be used pretty much in any kind of dessert.
You can add diced fruit to make it even more tropical-flavored or go crazy with nuts.
It all comes out delicious every time!
If you're looking for an elegant dessert with a tropical twist, look no further than this panda-shaped bundt cake.
A cake batter is filled, rolled into a shape and baked to perfection.
It looks like pandas, but the flavor is totally different.
This dessert has a sweet mango sauce in the center that will make you want to lick the plate clean.
Plus, it's super easy to make!
If you're here looking for the perfect dessert to make ahead of time, never fear! This recipe is as easy as 1-2-3.
All you need are some matcha powder and a few simple ingredients for this rich and creamy tiramisu.
The matcha adds a slight green color that pairs perfectly with the coffee flavor.
I know it may sound strange, but many people like their tiramisu black.
That said, if you want it bright and green, try using dark cocoa powder or even espresso powder.
This Thai coconut custard is a combination of creamy, silky, and sweetened with shredded coconut.
It's as simple as combining evaporated milk and sweetened condensed milk.
As for the flavor, you can choose to use either chicken or beef stock, depending on what you like best.
These coffee and cream agar jelly wafers are fun to make, and they look great in any holiday-themed or Advent calendar.
They're also easy to make and require only three ingredients (cream, sugar, and agar).
When you roll the agar into a compact ball shape in your hand, it will look like marbles.
Once flattened out, these tiny balls of gelatinous goodness can be used as a final touch on your cookie cutter.
These cakes are the perfect thing to have for breakfast, lunch, or dessert.
They're soft and fluffy with a bit of crunch from the pineapples.
The sweetness of pineapple pairs perfectly with the sourness of the egg whites.
Plus, you can use store-bought frosting to make things easier!
This Vietnamese dessert is beloved by all.
It's a thick, chocolatey mousse that features avocado chunks and coconut milk.
It looks impressive and tastes even better!
This recipe is easy to follow.
If you have any questions, feel free to ask me in the comments.
I'll be happy to help you out.
Another Hong Kong-inspired dish is this mango pancake.
It's made with a thick, fluffy pancake made by mixing flour, milk, eggs, and sugar.
Paired with mango pieces, it's a stunning combination that you have to try!
This classic breakfast recipe is perfect for brunch or as a dessert.
While it can be enjoyed any time of year, I think it's very special during the Lunar New Year.
Serve this with steamed rice for filling and delicious meals.
Mooncakes are a traditional Korean dessert made from glutinous rice flour and sweetened with honey.
The dough is rolled in sesame seeds, which gives the bread its distinctive shape.
When baked and boiled, the dough gets infused with delicious flavors from the honey, resulting in a soft, moist snack that's perfect for dipping!
You can make your own recipe or just buy ready-made mooncakes at any Asian market.
These tasty treats are ideal for parties or as part of a special meal.
Coconut water jelly cubes are a simple dessert that has a classic flavor and texture.
These cubes are made with coconut water, which is similar to coconut milk.
However, it's thicker and more liquid.
The flavor is sweet and creamy, making these jelly cubes ideal for eating on their own or as a topping on yogurt or other desserts.
They also make great gifts! Just add a few of these cube-shaped jelly to an adorable gift bag, and they'll be sure to get lots of love from family and friends.
If you want an easier dessert for a crowd, try this homemade sweet corn pudding.
It's so easy to make and makes the house smell wonderful while it's cooking.
It's creamy, dreamy, and full of flavor.
It has tender corn kernels with a little bit of sweetness from the milk.
I like to serve it with vanilla ice cream to bring out all that goodness in every bite!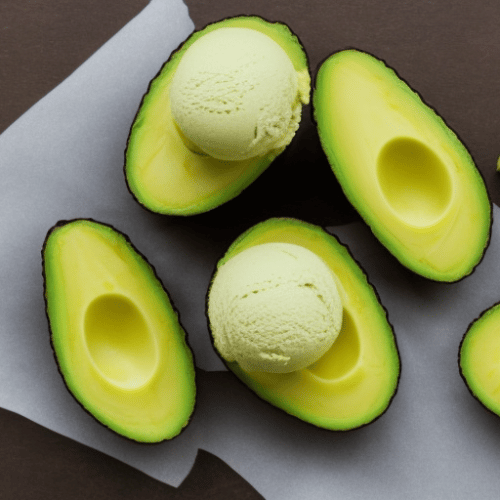 Vietnamese Avocado Mousse Ice Cream (Kem Bo)
It's a thick, chocolatey mousse that features avocado chunks and coconut milk.
It looks impressive and tastes even better!
This recipe is easy to follow.
Ingredients
4

ripe avocados

3/4

cup

coconut flakes

2 1/2

tablespoons

maple syrup

coconut ice cream

or your favorite light flavor ice cream
For the Coconut Sauce
2/3

cup

coconut milk

2

teaspoons

sugar

2

tablespoons

water

1/2

teaspoon

cornstarch
Instructions
Set the oven to 325F. Lay coconut flakes out on a baking sheet, and toast for 6 to 7 minutes, or until brown. To ensure an equal color, stir or flip the baking sheet once or twice. To cool, set aside.

Warm up until you see a few small bubbles. Never allow it to boil. Cornstarch and water are combined, and as you're stirring slowly pour the slurry into the saucepan. To make the coconut sauce thicker, whisk continuously for up to a minute. To cool, set aside.

Into the food processor's bowl with the avocado flesh. Making a mousse after adding maple syrup. To your liking, adjust the sweetness.

A scoop of ice cream, some coconut sauce, and toasted coconut flakes should be added to serving glasses along with the avocado mousse. Serve right away.
Video
---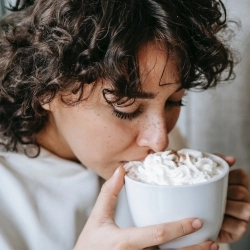 Latest posts by Grace Lambert
(see all)