Looking for a new drip coffee maker?
I went through many Black+Decker coffee machines to find the best three. Here they are:
Click on each to jump to the coffee maker or read through the list to find out which one is the best drip coffee maker for you.
Let's dive right in.
Best Overall: Black+Decker 12-Cup Programmable Drip Coffee Maker
No products found.
The Black + Decker CM2035B is a simple coffee maker that does everything right, even if that means cutting fancy features.
Here are its features:
Great Design
I love the stainless-steel design in any appliance because it goes with everything in the room and it's easy to clean.
This design isn't an exception.
The 12-cup thermal carafe is made from stainless steel and vacuum-sealed to keep your coffee hot without any external help.
This lets you enjoy a hot cup of coffee for hours without worrying about turning off the coffee maker to save energy.
The carafe is also equipped with Perfect Pour spout, which avoids spills and those drips that usually end up as coffee rings all over the place.
The coffee machine also allows you to select how strong you want your coffee: regular, strong, and bold. The display also tells you how long your coffee has been sitting there for up to 120 minutes, so you know when to drink it, and when to prepare a new batch.
This coffee maker is also designed with Evenstream Showerhead, that evenly dispenses water all around the coffee, wasting less, and extracting as much flavor as possible.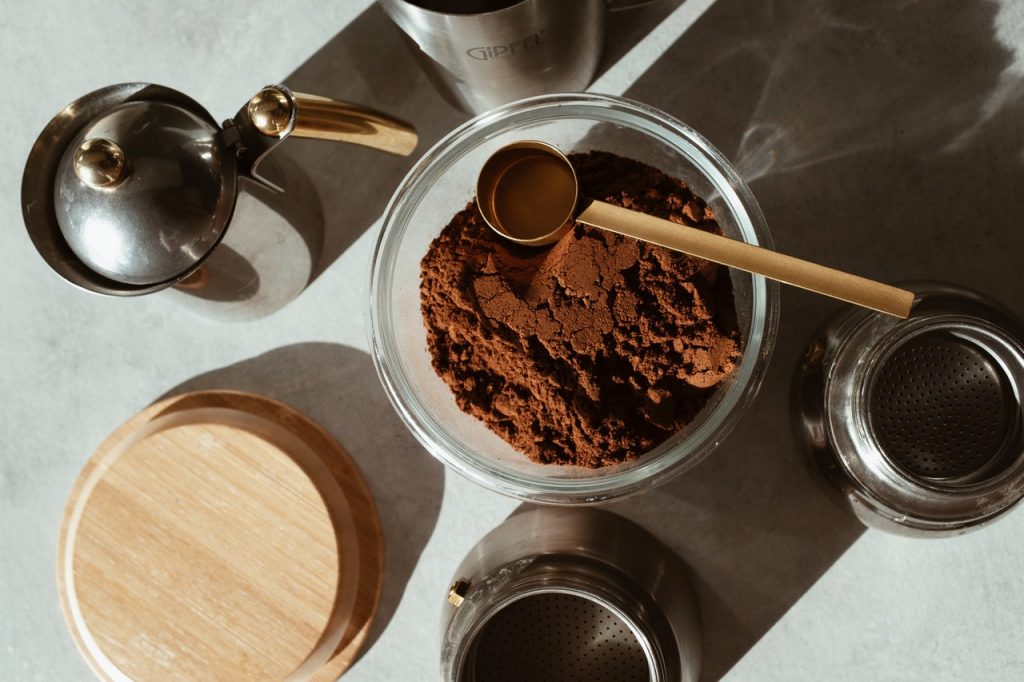 Easy Navigation
The QuickTouch Programming and its large buttons make navigating and setting up the machine extremely easy, even if you're still waking up.
You're always able to see what you're pressing and where everything is, without any fiddling or guessing.
The Auto brew function lets you program your coffee maker to make your coffee at a certain time, with up to 24 hours of delay.
The machine also comes with auto shut-off, so you never have to remember to turn off the machine.
The machine takes up to 15 minutes to brew your coffee, so it comes with the Steal-A-Cup function that lets you serve your first cup of coffee without having to wait for the brewing to finish.
Cleaning and Maintenance
No one likes cleaning, so I wanted to find coffee machines that made the cleaning process as simple as possible.
Besides the stainless steel that I mentioned before, the removable parts are dishwasher-friendly, to make it easy for you to clean.
The carafe also has a wide mouth to make it easy to clean by hand.
This machine doesn't remind you to descale it, so you'll have to remember to do it about once a month by brewing a mixture of vinegar and water in the machine.
Dimensions and Weight
The coffee maker measures 8 by 11 by 11.5 inches.
It weighs 4 pounds and has a capacity of up to 12 cups.
This mid-range drip coffee maker packs a lot of value and makes a lot of coffee for its price.
Since some reviews suggest that it tends to break after a year, we suggest you keep your warranty handy so you can easily get it replaced if needed.
Best Performance: 12-cup Black+Decker Mill and Brew Coffeemaker
No products found.
With an integrated grinder, this machine offers you the freshest and tastiest cup of coffee you can get.
Here are its features:
Amazing Coffee-Focused Design
You may already know that ground coffee usually loses its freshness within a week of it being ground, with flavor and aroma slowly fading as soon as the coffee beans are crushed.
That's why coffee shops usually grind the coffee beans as needed, and never let ground coffee beans sit for more than 24 hours.
With the built-in grinder, the Black & Decker CM5000B gives you that same freshness in your kitchen, by allowing you to put full beans, and grinding them as you go.
With the sneak-a cup feature, you can also stop the brewing process to serve yourself a cup of coffee before the batch is done.
This coffee maker also comes with a permanent filter, so you don't have to buy paper filters all the time.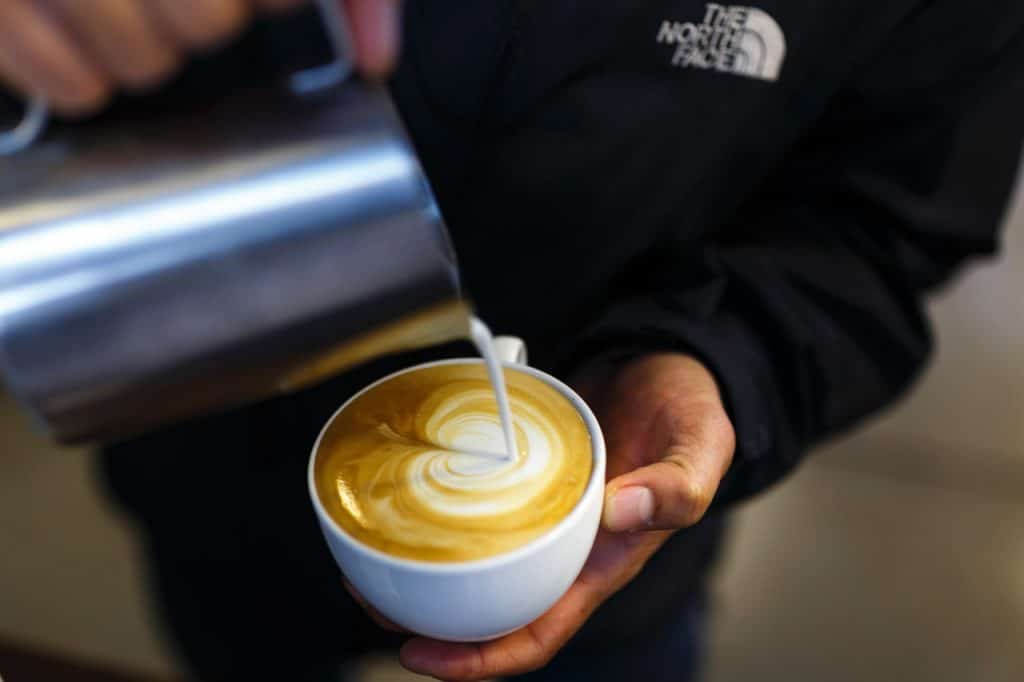 Easy Navigation
This option also comes with Auto Brew to set it up for up to 24 hours in advance, and an auto-shutoff so you don't have to worry about turning it off every time you leave for work.
The QuickTouch Programming is very intuitive, and the backlight display always shows you the time and program you're choosing, making it hard to select the wrong setting by accident.
Cleaning and Maintenance
You can easily remove the grinder and the permanent filter to hand wash and put the brew basket and the top rack in the washing machine.
This means you will always have a clean machine for fresh and tasty coffee drinks.
I was disappointed to see that the machine doesn't remind you to give it maintenance, but I assume it's not too much of an issue to remember to do it monthly.
Dimensions and Weight
The coffee maker measures 10 by 13.5 by 15.5 inches and weighs 9.5 pounds. It has a capacity of 12 cups.
If you want the freshest cup of coffee every morning, the Black and Decker CM5000B is definitely a great option for you.
Best Budget Option: Black+Decker 5-Cup Coffeemaker
No products found.
If you're short on cash and looking for the most basic and reliable option out there, the CM0700BZ is a great option for you.
Here's why:
Well Designed
The ergonomic Duralife glass carafe makes its handling very safe and comfortable with drip-free pouring, which is a big plus when you're half-asleep in the morning.
Just like the most expensive options, this coffee maker also offers you the Sneak-a-Cup feature, so you can start drinking coffee before the brewing process is completed.
With the included Permanent Grounds Filter, you'll never need to worry about buying paper filters again.
Simplified Navigation
Although a little bare bones, the navigation is extremely simple. You have a lighted On/Off switch to turn it on get it going.
All you need to do is to set it up with the water and coffee, turn it on, and let it do its thing.
Cleaning and Maintenance
The removable washable filter basket can easily be cleaned and it's dishwasher safe. You can also use basket-style paper filters if you want to.
With so few options, the machine will not remind you to clean it, but I didn't expect it to at this price. Plus, since you just have the one switch, there are far fewer chances of anything breaking.
Dimensions and Weight
This is a very compact option, at only 7.25 by 8 by 10.75 inches, so it's perfect for small kitchens, and even dorm rooms. Weighing just 1.80 pounds, it's easy to put it out of sight when you're done using it.
If you want a quick and easy fix for a coffee maker, with a good warranty, an affordable price, and a very simple operation, you can't go wrong with the CM0700BZ.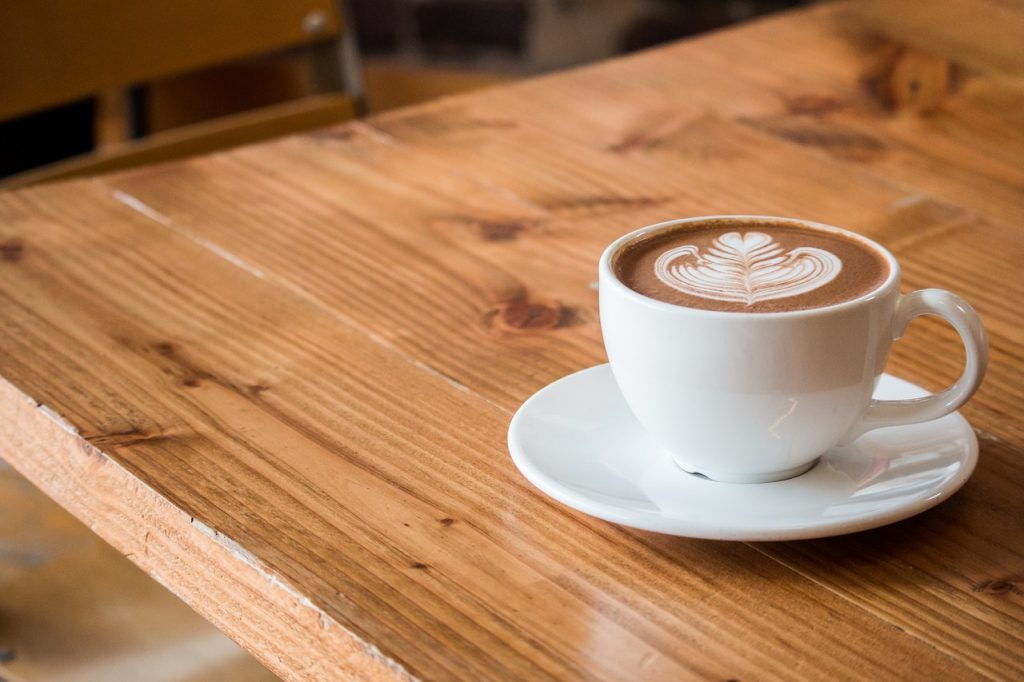 Bottom Line
Drip coffee makers are one of the most common appliances in kitchens around the world. The right fit for you will depend on your taste, your needs, and, most importantly, your budget.
Whether you're looking for a cheap option, a coffee-lover dream, or just the most balanced coffee maker overall, I'm sure you'll be able to find the right coffee maker for you in the three ones listed above.
That's it!
Love,
G.
---