These panini recipes are a great way to enjoy a sandwich without any mess!
There are so many fantastic options here, and each one is delectable and full of flavor.
Grilled cheese sandwiches are one of the most beloved breakfast foods around.
With paninis, you can enjoy that delicious treat any time of the day.
You'll find everything from classic grilled cheese to creative options like tuna melts.
These panini recipes will give you more than enough food for two when it comes to lunch or dinner time.
They're perfect for sharing and easy enough to make at home!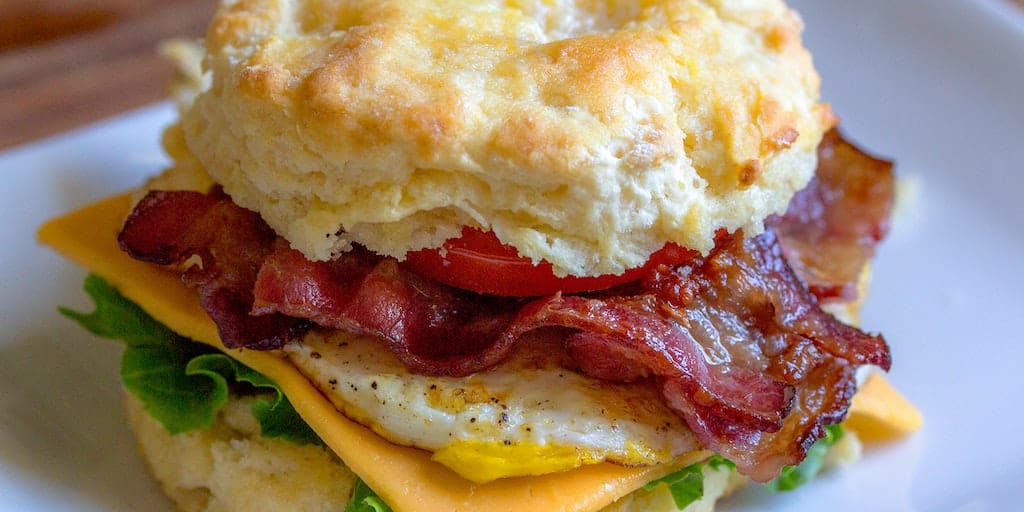 This recipe is a great way to start your day with something good.
All you'll need are chicken breast, brie cheese, and sliced apples.
Throw it all in a panini press and toast it until crispy.
Serve this with some fresh fruit or a spoonful of honey for the perfect start to your day!
This is a raw salad with plenty of Caprese and a sweet honey drizzle.
It's an easy-to-make, portable lunch that's sure to please.
The Caprese salad is tossed in olive oil and balsamic vinegar, then topped with slices of tomatoes and mozzarella cheese.
You can use whatever kind of bread you like best or spread it out on a tray to serve.
I love the fact that this sandwich comes together quickly and is ready in just 20 minutes!
Want a healthy lunch for the kids?
This Panera copycat Frontega chicken is a great option.
This sandwich features grilled chicken with feta, tomatoes, and onions.
Then there's some buttery baguette to top it all off.
Whether you have kids or not, everyone will love this sandwich!
Chicken pesto panini is the ultimate lunch meal.
The pungent pesto is a lifesaver for lunch, and it's so good that you won't even miss the meat.
It's loaded with juicy chicken, fresh basil, roasted red peppers, and salty parmesan cheese.
This panini is definitely something special!
If you're craving a Panera steak, but don't want to go all out, this copycat recipe is for you!
This Panera steak and white cheddar panini ranks right up there with the real thing.
The bread is thick, juicy, and perfectly toasted.
The steak is tender and succulent.
It has a delicious savory herby flavor that pairs perfectly with the tangy cheese on top.
Best of all, it only takes 10 minutes to make!
This recipe is a great way to impress your guests.
It's also the easiest way to satisfy your cravings.
The chicken pannini is coated in a delicious, smoky spice rub that makes it super tender and juicy.
Drizzled with a tangy, dressing of balsamic vinegar, honey, and lime juice, this dish looks and tastes amazing.
Serve it with an array of side dishes for an elegant meal.
This recipe may take extra time to make, but it's worth every minute.
The turkey bacon is crispy and salty, while the avocado adds creaminess and texture.
The crunchy bread makes any meal a complete package.
Plus, you can easily adjust the ingredients to suit your preferences.
This may look like a bread sandwich, but it's actually a stuffed Cuban bread roll.
And I'm so more than happy to call a "carnivorous creature" of the mighty panini!
These are by far my favorite kinds of sandwiches.
They're warm and filling, with lots of crunchy goodness.
It all starts with the butter/Italian dressing mix.
Then there are layers upon layers of filling – egg yolks, cheese, and ham.
(For those who don't know, Italian dressing is tangy vinaigrette seasoned with garlic and herbs.)
(You can also use cream cheese or sour cream for extra flavor.)
(The trick is to not overfill them or else they will end up soggy.)
This recipe is the perfect way to spice up your day with a delicious panini!
The chicken and bacon are cooked together in a savory, spicy sauce.
Then, it's topped with a creamy ranch dressing.
It's like taking a bite out of heaven!
Pair this recipe with some chips and buttery bread for an easy and satisfying meal.
Coco Avocado, Tomato, and Arugula Panini
When it comes to grilled cheese sandwiches, nothing beats a panini.
They're simple, filling, straightforward to make, and no matter how many times you eat them, you always come back for more.
This recipe is no exception.
It has all the best elements of a classic grilled cheese sandwich in one panini.
The combination of tomato paste-avocado sauce and arugula gives this sandwich such an earthy taste that's perfect for summer days.
Jalapeno popper grilled cheese sandwiches are the ultimate party food.
They're so good, you won't be able to stop devouring them.
And they only require two ingredients: a layer of cream cheese and a slice of jalapeno poppers.
The sweetness of the cream cheese pairs perfectly with the heat of the jalapenos.
You'll love how quickly these grills up!
So if you want to serve them on game day, it won't take long at all.
If you're looking for a flavorful, filling lunch option that's quick and easy to make, then you have to try this chipotle turkey panini.
It's perfect on its own or with a side of chips and seasonal pickles.
The panini is made with fresh herbs, beefy turkey meat, sweet corn salsa, and roasted veggies.
Featuring textures from crispy bread and crunchy toppings, it has everything you need for a satisfying meal.
This spinach artichoke grilled cheese is so good, you'll want to eat it with a spoon.
It's full of fresh spinach and artichokes, crumbled feta cheese, and sharp cheddar.
They're all herby and bright, just like the spinach dip we all know and love.
The creamy mozzarella adds a bit of tanginess, but this is still light enough that you can enjoy it on its own as well.
Of course, you could also add some green onions if you think they add a nice touch.
This is a sandwich you'll have to try at least once. I can already tell that you're going to love it!
It has the same flavor profile as Italian bread, but the bread is toastier.
There are also lots of veggies and more cheese in this fantastic sandwich.
It's one of those recipes that will make you smile with joy every time you eat it.
Who knew you could make a perfectly good tuna melt with just a few ingredients?
This recipe is super simple and doesn't require any fancy equipment.
Just grab your favorite bread and some of the best tuna salad you can find.
If you really want to improve the flavor, try using olive oil instead of butter when frying your bread.
I love this simple and hearty Italian-style sandwich.
It's a versatile meal that can be enjoyed in a variety of ways.
Packed with meat, cheese, and veggies, it's an ideal choice for lunch or dinner.
Be sure to use fresh ingredients when making this recipe because there are so many tasty ingredients available!
While it's great on its own, don't forget the homemade coleslaw.
It makes all the difference in the world!
With a bit of prep work and cooking, you can make this tasty panini sandwich.
Each slice is brimming with succulent turkey, fresh arugula, and crispy toasted bread.
It's savory, savory, savory!
The tomato sauce on the inside has a tangy kick from the red wine vinegar and herbs.
The apple butter adds sweet goodness and tender texture that goes perfectly with the savory filling.
Of course, any type of cheese would be an option. But I find feta gives the most amazing contrast of saltiness and sweetness between each bite.
If you're making a chicken parm sandwich, I suggest that you go all-out and make it like a panini.
It's made using the same savory, crispy bread as your grilled schnitzel.
And because the chicken is rolled up in between two pieces of bread, it takes just 10 minutes to get ready.
Once cooked and ready to eat (or reheat), be sure to add some cheese on top.
It really makes this dish pop!
This recipe is a must-make if you love meatballs and pesto, especially at breakfast time!
The combination of tasty pesto with soft pork sausage is a match made in heaven.
It's all smothered in buttery cheese and baked until golden brown.
Give this delightful masterpiece a try before you run out of time to make it!
Ham, cheese, and mixed greens?
Yes! Please, no one stop me!
This sandwich is hearty, flavorful, and beyond delicious.
It gets a lot of love for its simplicity and the amazing flavors it delivers.
The roasted tomato pesto aioli on top is a wonderful addition to this ham-cheesy masterpiece.
It's so good that you won't even need to add horseradish sauce.
Just serve with your favorite pickles or some fresh avocado slices.
This panini is the perfect way to use up those leftover ham apples.
It's pretty much a flavor-packed sandwich on a roll.
As if that isn't good enough, it also has greens and cheese, making it not just tasty but healthy too!
The breakfast panini is a classic lunch and dinner sandwich made with various fillings of your choice.
But if you have time, why not try this recipe for a more substantial breakfast?
It's also great to use leftover meat!
If you don't have bacon, it can be made using ham or even leftover sausage.
I like to top mine with avocado and an egg, but the cheese and chives are always a smart option.
Caprese salad is a classic Italian dish that's not just for the summer.
It's also an amazing way to impress your guests with a light, fresh, and flavorful sandwich.
The combination of mozzarella cheese and fresh tomatoes are usually made in the summer.
But with this recipe, you can have it for all seasons!
Layer the bread with creamy ricotta, basil pesto, and cherry tomatoes.
Then top it off with mozzarella cheese and add prosciutto.
You won't believe how good this Caprese sandwich is.
Chicken Cordon Bleu is a classic French snack made with chicken, ham, and cheese.
They're usually served on baguettes with fries or as an appetizer with bread for dipping.
But these paninis are a great way to enjoy this classic dish in a portable package!
You'll make everything from the ramekin-style panini press to the hot baguette topping.
They're such a quick and easy way to get your fix of chicken Cordon Bleu without all the fuss.
Veggie paninis are a terrific way to enjoy the bounty of summer veggies.
These sandwiches will keep you full and satisfied for hours!
You won't need much more than filling ingredients, though, so feel free to use what you have on hand.
This recipe uses tomatoes, cucumbers, broccoli, and red peppers but also includes asparagus and avocado.
So there's something for everyone!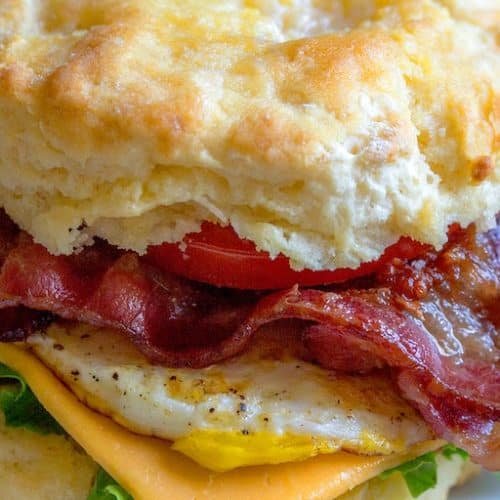 25 Simple Panini Recipes
These panini recipes are a great way to enjoy a sandwich without any mess!
---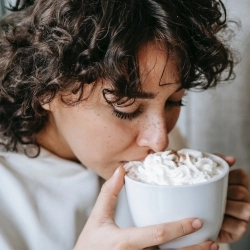 Latest posts by Grace Lambert
(see all)