If you're looking for gluten-free and vegan recipes, you've come to the right place.
These chickpea flour recipes are excellent alternatives to regular flour.
I love using chickpea flour in many different recipes.
Not only do these recipes taste amazing, but they're super easy to make.
Plus, you don't need much of it to make delicious cakes, cookies, and pizza crusts.
So if you're tired of eating grains or looking for an alternative to flour, give these chickpea flour recipes a try.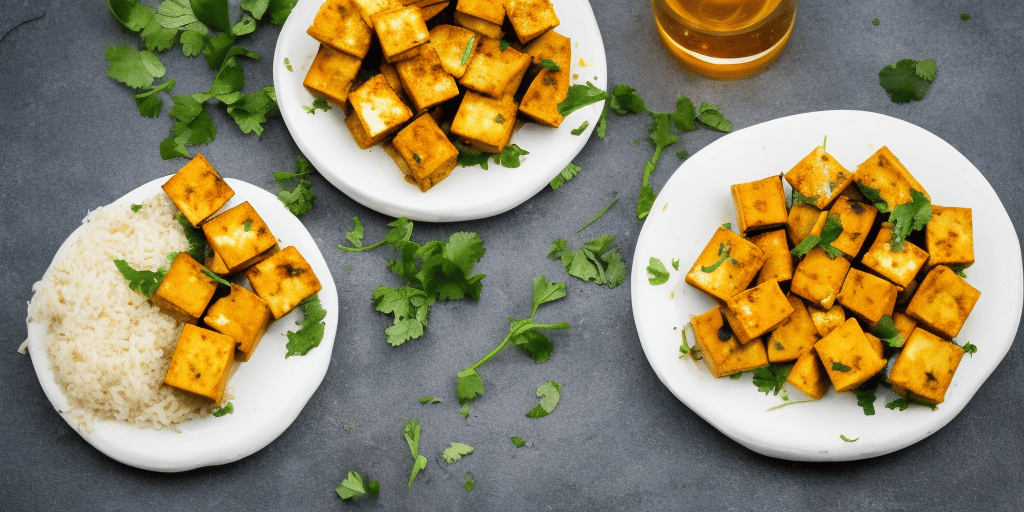 I'm always on the hunt for new ways to cook vegetables, but sometimes I just want something crispy and crunchy.
These crispy pakoras are a low-carb option that look and taste like regular fried fare.
The base is made with chickpeas, cauliflower, and green peas coated in a special batter.
It's then deep-fried until golden brown and crispy.
Chickpea flour tortillas are the perfect way to get your fill of wonderful Mexican food.
Did I mention that they're also vegan?
They're so easy, and you can make a batch on Sunday night and have them ready for lunch the next day.
The best part is that this recipe only calls for seven ingredients.
So, if you want more than two dozen delicious tacos, there's no need to overthink it.
If you're looking for a vegan pizza, look no further than this chickpea crust pizza!
It has an amazing chickpea crust that is crispy on the edges and soft on the inside.
This makes it the perfect pizza option for those who don't like extra moisture in their meal.
The filling, meanwhile, consists of roasted chickpeas, greens, tomatoes, onions, and basil.
It all tastes like an explosion of flavors when you bite into this vegan pizza.
It might not be "bread" but this chickpea flour bread is the best GF bread on earth.
Made from chickpea flour, this bread is nut- and gluten-free, vegan, and it has just 5 ingredients!
The batter is simple to make, requiring only four ingredients.
So if you have them on hand, you can whip up a batch of this tasty sandwich bread that won't make your stomach growl.
This vegan, gluten-free banana cake is perfect for breakfast.
If you're having a hard time coming up with something new to serve for breakfast, then why not try this?
The best part about this recipe is that it doesn't require baking.
Rather, the batter simply needs to be poured into a preheated pan and baked.
I recommend making extra as you will want to enjoy this all day long!
These flatbreads are the perfect alternative to pizza or even panini.
They're great for dipping into marinara or chili when you want a treat but don't want the mess.
The dough is made with chickpea flour, which gives these flatbreads a delicious nutty flavor.
Add your favorite toppings and bake until golden brown, and voila!
I used to think omelettes were just for breakfast.
But then I discovered the chickpea omelette sandwich!
This works like any other omelette, except instead of eggs and cheese, you'll cook it in a skillet.
Then you'll add chopped veggies and herbs.
The result is a similar texture to an egg on top of bread with chunks of chicken or ham inside.
It's hearty, filling, and very tasty.
I could eat these pancakes for breakfast all day long.
They're dense, fluffy, and full of flavor.
The chickpea flour makes them a bit more protein-packed than usual, too!
They're also ideal if you want to keep things vegan.
All you need is the sweet potato pancake batter.
Whisk it together with maple syrup and eggs.
Then fry them in hot oil until golden brown.
Serve with a dollop of vegan butter or vegan cheese for the perfect brunch meal.
Tofu is a common ingredient in Asian cuisine, and it's used in countless ways.
It can be fried, baked, or mixed into sauces to add flair to the dish.
But if you want to make something super healthy without sacrificing flavor, try this chickpea flour tofu recipe!
Chickpeas make for excellent substitutes for any type of protein.
That means you can have healthy meals that your family will love without sacrificing taste.
If you've never had panisse, then don't even know what to say.
But if you have, then it's time to start cooking.
The chickpea fries are super crispy on the outside, tender on the inside, and a tad spicy from all the peppers.
They're perfect for dipping in your favorite sauces but also great alone.
Either way, these chickpea fries are sure to be a hit with your family and friends!
These chickpea flour carrot cake pancakes are fluffy and super moist.
With a hint of spice from the ginger and turmeric, they're perfect for any time of day.
They're also naturally vegan and gluten-free, so you can enjoy them as a treat or on your regular schedule.
To make them even more nutritious, whip up some homemade almond butter instead of the store-bought kind.
You won't believe how much better these healthy chickpea flour carrot cake pancakes taste with it!
Chickpea popovers are a tasty way to add some protein and fiber to your diet.
They're soft and fluffy, with amazing texture from the chickpeas.
There's also no need for any yeast or leavening agents – just chop up the ingredients, then pop them in the hot pan until they rise.
Serve these savory treats with a smoky bacon drizzle to make them even more delectable!
Making a pie crust out of chickpea flour is such an easy way to get your pie on without any extra work.
It's easy to see why it would make such a good gluten-free option.
At first, I was skeptical about the taste because I had never heard of using chickpea flour for pie crust.
But
weirdly, it tastes like regular flour! It has the same texture and consistency.
Once you try it, you won't go back to the store-bought pastry recipe again!
This garbanzo chickpea gravy is just as easy to make and even easier to eat!
Garbanzo beans are a great source of fiber and protein.
Plus, they're rich in potassium and magnesium.
Add them to your stir-fry with herbs, garlic, and onion for an extra special sauce that's topped with grilled chicken or fish.
These chickpea fritters require no cooking whatsoever and are ready in under 10 minutes.
They're like a healthier version of onion rings but with added protein thanks to the chickpeas.
The combination of savory, sweet, and umami flavors is hard to beat.
Plus, they're served on top of a crunchy baguette with a delicious dipping sauce!
I'm going to be honest: I don't think I ever had a regular muffin recipe until I discovered this chickpea flour one.
They're moist and soft, with a nice sweetness from the maple syrup.
And they take just 20 minutes to make!
If you need something quick, for breakfast or brunch, these are your best bet.
When I'm craving a crunchy, salty snack, these are my go-to.
They have all the flavors of traditional chickpea chips – garlic, cumin, and cayenne pepper – but in a crispier form.
It may seem odd to say that about chickpeas, but once you taste them with this recipe, you'll agree that they're better than any other!
Chocolate chip cookies are one of my favorites.
That's why I love this recipe because it's the perfect mix of chocolatey and chewy.
Chickpea flour is a great alternative to regular flour, giving the cookies an extra thick texture.
It also infuses some protein, which makes these gluten-free cookies a little healthier.
Chickpea flour is a great alternative to cocoa powder.
It's super soft, moist, and full of flavor.
Add this to your brownies recipe and you get a rich chocolatey treat that tastes just like the real thing!
I love these with vegan ice cream or even a scoop of vanilla bean ice cream.
If you want something sweet, try adding some vegan chocolate chips!
It's almost impossible to find gluten-free bread.
It's just not for everyone, and these vegan flour carrot zucchini breads are the solution.
They are so soft and moist with a lovely cinnamon and cream cheese taste.
The carrots give them a nice texture contrast, too!
They use chickpea flour for extra protein and nutrients (along with plenty of flavor).
Plus, this recipe is dairy-free.
Because chickpeas are high in fiber, they make a great addition to your breakfast food.
One cup of cooked chickpeas has almost nine grams of fiber and only three percent fat.
This recipe calls for a few vegan eggs, but you can easily substitute those with regular eggs.
For added protein, you can also add some nutritional yeast or dried herbs.
It's an easy way to up your daily serving of plant-based food without missing out on the flavor.
Biscuits are always a hit.
And these chickpea flour biscuits are no exception.
The combination of chickpeas, flour, and cheddar makes every bite a savory delight.
They're soft and pillowy on the inside with a crispy exterior.
They're just what you need for your next breakfast dish!
For the most nutritious mayo, use chickpea flour.
The protein in chickpeas will keep your snack ingredients and veggies from turning to mush.
And this recipe is a good place to start if you're looking for something more than store-bought.
If you want to make it even healthier, try adding hemp or flaxseed oil instead of canola.
Pakora is a spicy Indian snack made of chickpea flour, which gives them their distinctive texture and flavor.
This version uses mashed potatoes as a base, but you can use whatever potato you like best.
You'll want to keep the ratio of chickpea flour to potato to be around 3:1.
Once they're baked and crispy, they can be served with anything from salad or dip to plain paratha (bread).
Frittatas are a type of breakfast egg dish that's typically served with cheese or heavy cream.
However, this chickpea flour frittata is amazingly low in carbs, making it ideal for keto and vegan diets.
It's also full of protein so you don't feel guilty as you wolf down your protein-packed breakfast.
The thick batter is simply made with flaxseed meal and chickpea flour.
It can be used as a base in other recipes, too!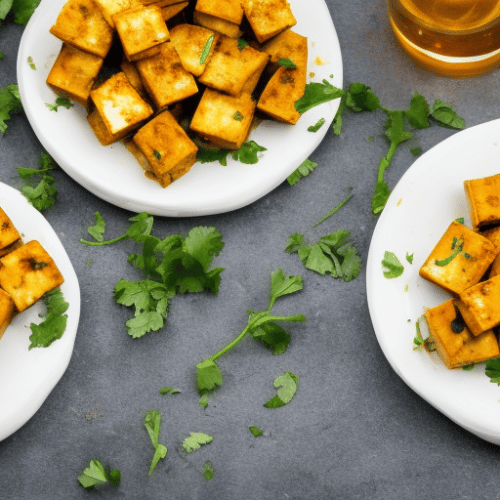 Chickpea Flour Tofu
Tofu is a common ingredient in Asian cuisine, and it's used in countless ways.
It can be fried, baked, or mixed into sauces to add flair to the dish.
But if you want to make something super healthy without sacrificing flavor, try this chickpea flour tofu recipe!
Ingredients
1

cup

100 g chickpea flour

1/2

cups

600 ml of water (divided)

1

tsp

salt

optional

1/8-1/4

tsp

turmeric

optional
Instructions
hisk the chickpea flour and one cup (240 ml) of water together in a bowl.

1 1/2 cups (360 ml) of water should be brought to a boil in a saucepan. Once the water has reached a rolling boil, slowly pour the chickpea mixture into it while stirring continuously.

Let to boil for at least 5 to 6 minutes over low heat, whisking frequently. In a 6×6-inch form (or numerous smaller molds), pour the mixture, and then wait for it to harden up.

Place the mold(s) in your refrigerator if you'd like them to firm up even more (the longer it sits, the firmer it gets). You can remove the chickpea tofu from the mold once it has firmed up and use it just like ordinary tofu. Enjoy!
Video
Nutrition
Calories:
20
kcal
Carbohydrates:
0.04
g
Protein:
0.01
g
Fat:
0.01
g
Saturated Fat:
0.003
g
Polyunsaturated Fat:
0.003
g
Sodium:
581
mg
Potassium:
2
mg
Fiber:
0.01
g
Sugar:
0.003
g
Vitamin C:
0.01
mg
Calcium:
0.5
mg
Iron:
0.03
mg
---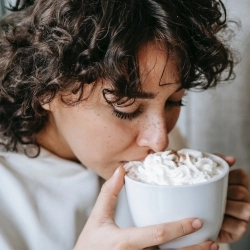 Latest posts by Grace Lambert
(see all)