In this post, I list various kinds of food that begin with the letter Y.
See the whole food dictionary!
Yabby
A freshwater crustacean of the family Parastacidae, native to Australia. Yabbies have a subtle, delicate flavor and a soft consistency.
They can be eaten boiled, grilled, or roasted, simply served in a sauce, or added to pasta and salads.
Yaki Udon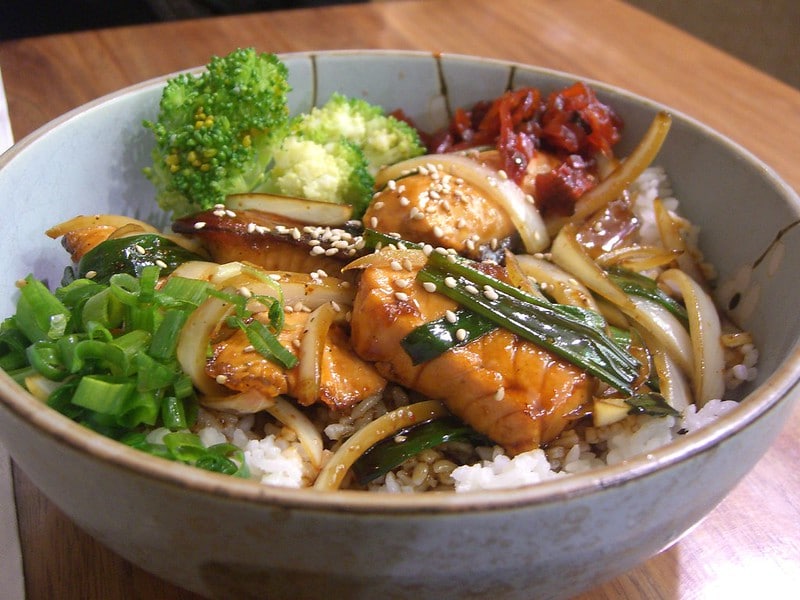 A dish made of stir-fried udon noodles.
The noodles are combined with pork, vegetables, and soy sauce.
Pork can be substituted with chicken, beef, or fish, while the combination of vegetables can vary from recipe to recipe.
It is a popular Japanese snack usually served in pubs.
Yakisoba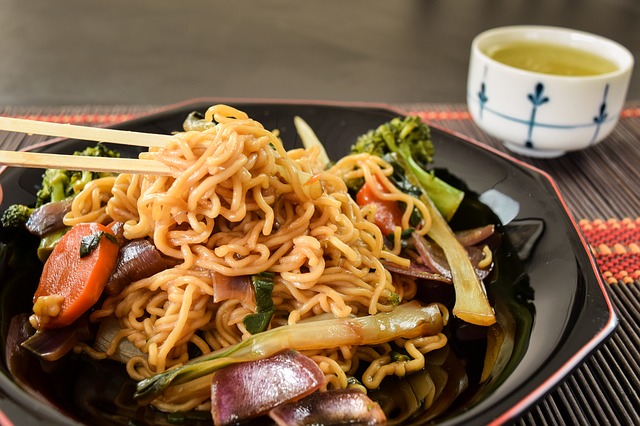 Japanese stir-fried specialty made with noodles.
Noodles are mixed with meat, carrots, cabbage, onion, bean sprouts, and yakisoba sauce.
Yakisoba is served as a main or side dish.
Yakitori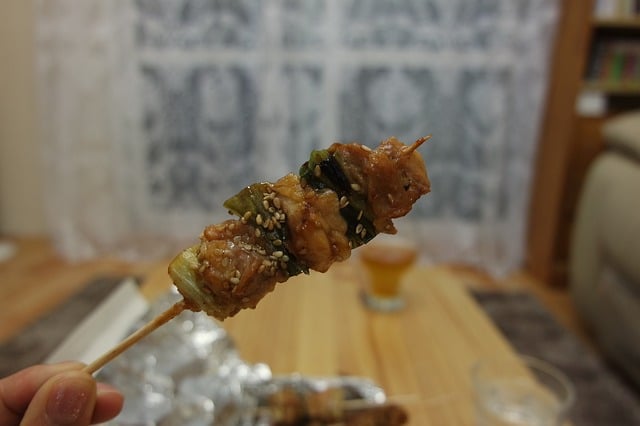 Japanese grilled chicken skewers, brushed with sweet-savory sauce while cooking.
They are made of bite-sized pieces of meat.
In different versions of the traditional recipe, they can also contain eggs, leek, mushrooms, and cherry tomatoes.
Yam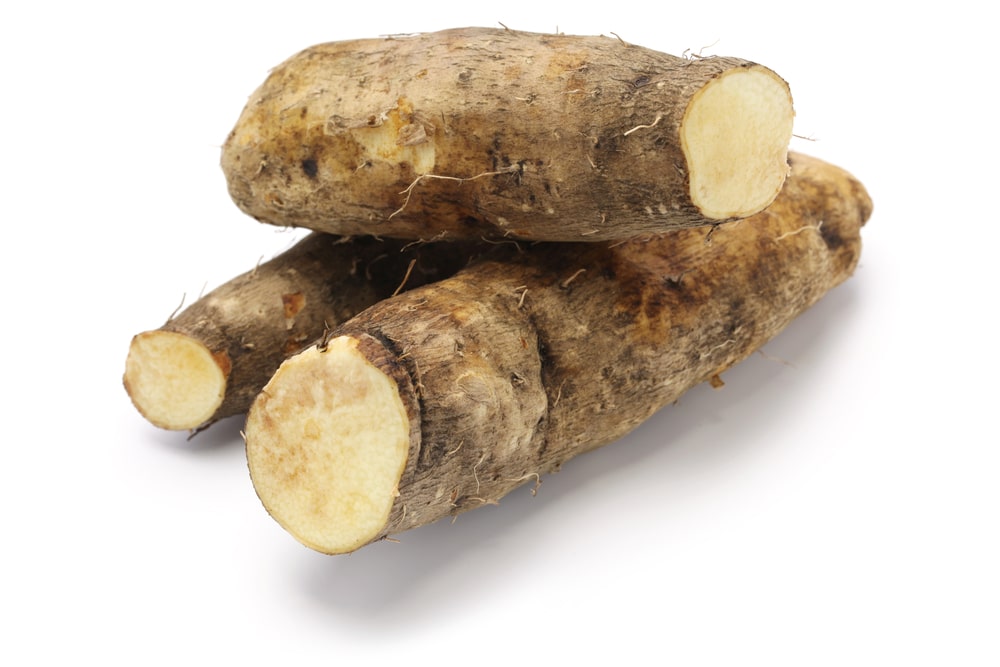 The tuber of the vines cultivated in the tropic and temperate regions.
It is a large vegetable covered with tough brown or light pink skin.
The flesh can vary from white over yellow to pink when mature.
The skin cannot be easily peeled, so the yam is often baked in the skin which becomes soft after being exposed to heat.
Yams are soft and starchy when cooked, with an earthy and neutral taste.
Yeast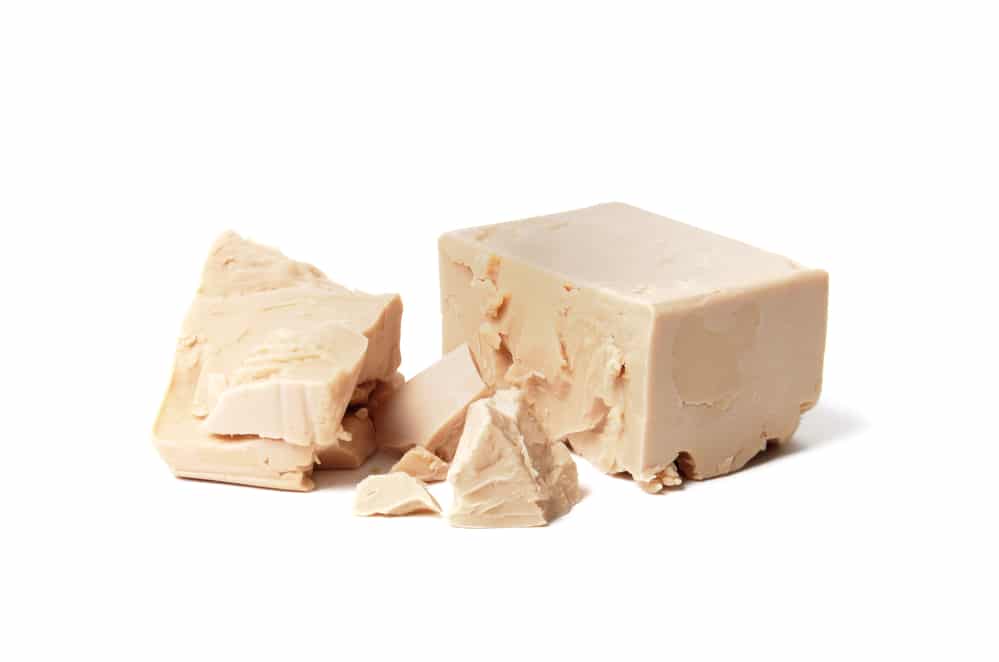 A fungus used in cooking for converting sugar to alcohol in the process of fermentation in beer and wine, or into carbon dioxide in non-alcoholic drinks and baking.
In baking, it is used as a leavening agent that makes the dough airy and soft.
It can be replaced with baking soda or baking powder for this purpose.
Various non-alcoholic beverages are made using yeast, including root beer, kefir, kvass, and kombucha.
Yellow Mombin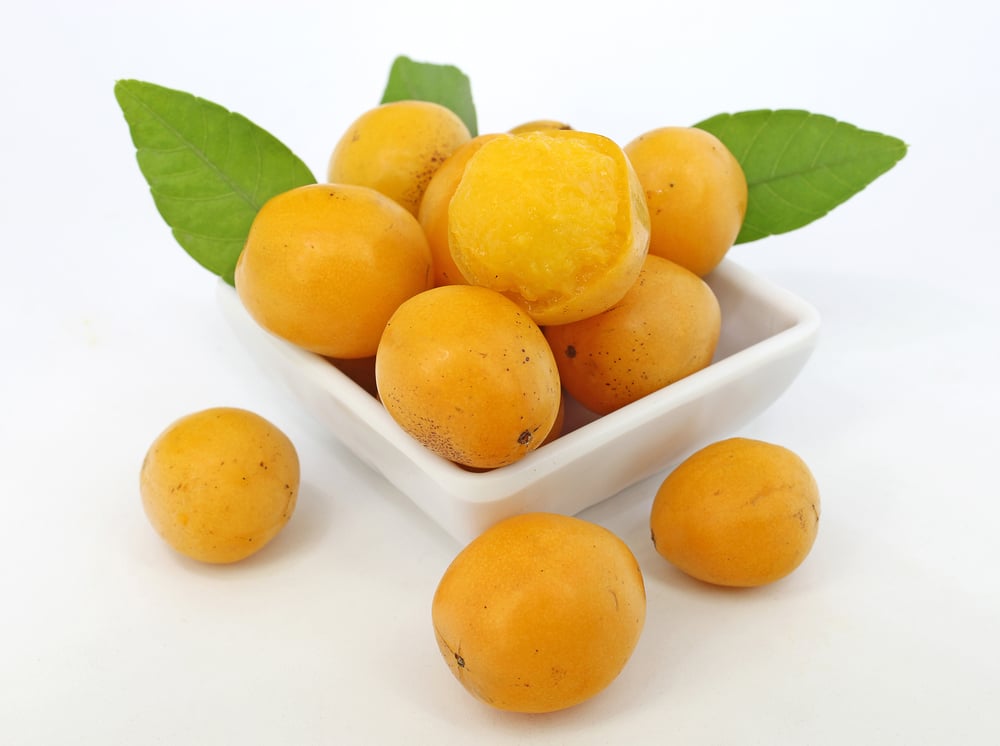 A long, ovoid fruit with yellow flesh known for its strong, sour taste.
It is native to the tropical areas of America and comes from the family Anacardiaceae.
This fruit can be eaten raw or made into juice or sweet jams and marmalades.
Yellow Squash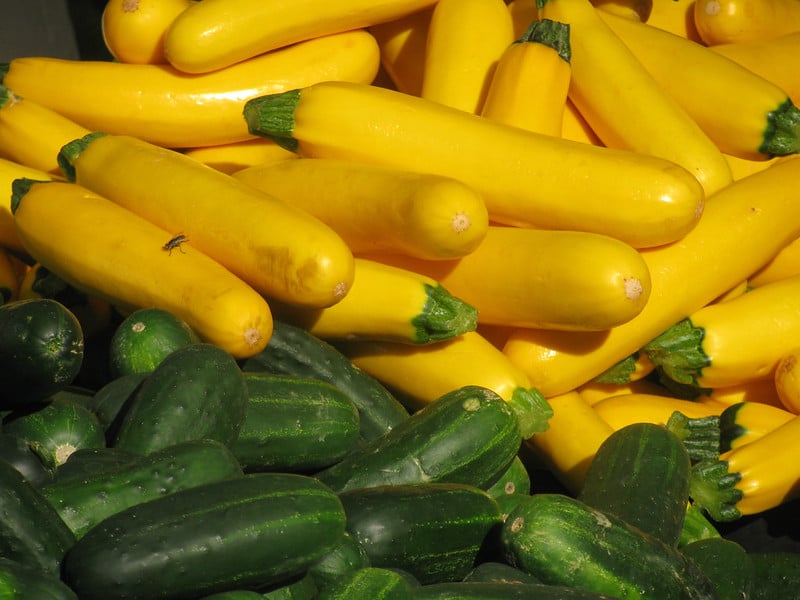 A plant of the genus Cucurbita.
It is a type of summer squash similar to zucchini.
Both flesh and the skin of the vegetable are edible.
Similar to other squashes, yellow squash mainly consists of water.
It is high in vitamin A and C and also contains calcium and iron.
Yew Berry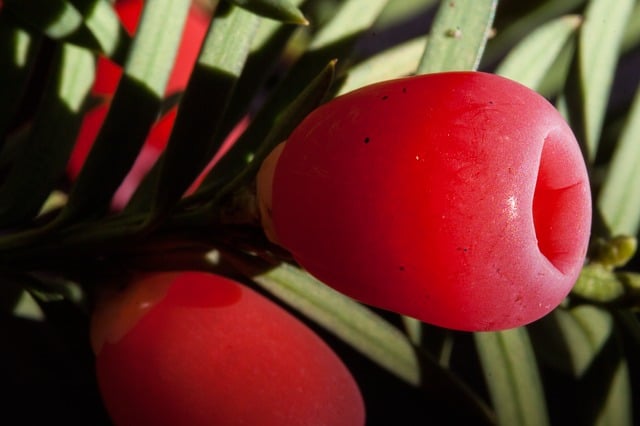 Yew berry is also known as Taxus baccata, English yew, or European yew.
It is a fruit of the evergreen tree of Europe, Africa, and Asia.
Most of the plant is poisonous, except for the aril, an outgrowth from the seed, which can be consumed.
They are eaten by some species of birds.
The leaves and seeds are both bitter and toxic.
Yogurt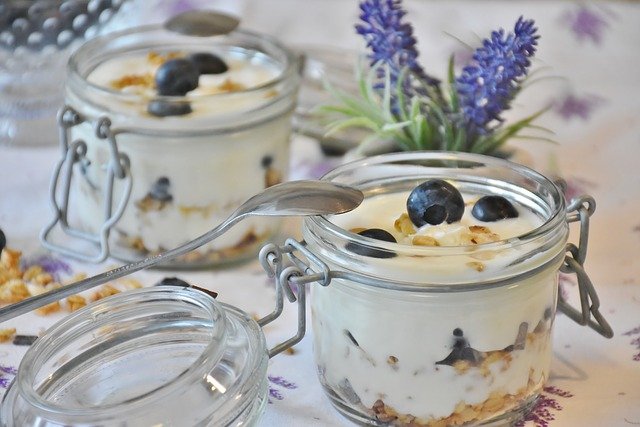 A dairy product made from fermented milk using yogurt cultures.
Yogurt has a creamy and smooth consistency and a slightly sour flavor.
It majorly consists of water and protein and it is a good source of phosphorus, calcium, vitamin B12, and riboflavin.
It can be sold as plain, flavored, or frozen as a dessert.
Yolk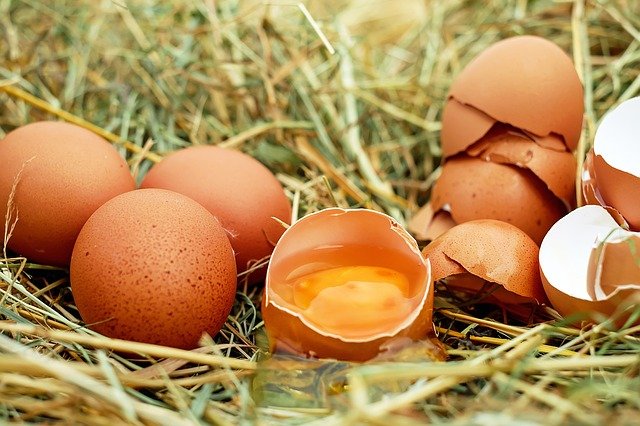 The round and yellow part of the bird's egg.
It is the central part of an egg that can be separated from the egg white.
Due to its role to provide nutrients to a developing chick, it is rich in protein, vitamins A, D, e, and K, iron, calcium, zinc, and phosphorus.
But it also contains all of the egg's cholesterol, fat, and calories.
Yorkshire Pudding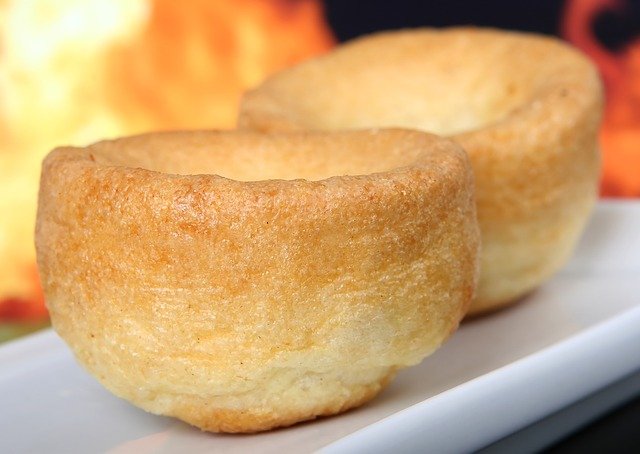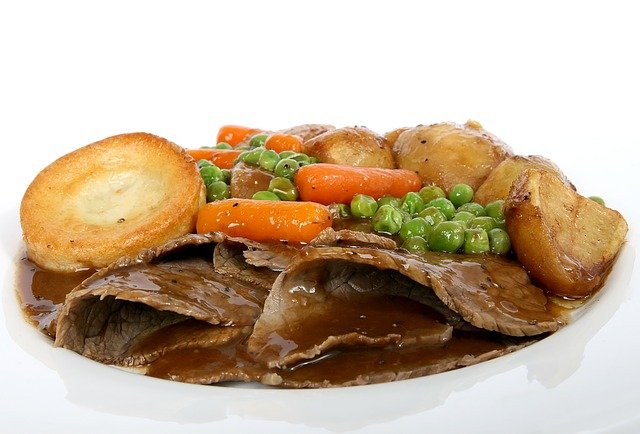 This is a simple English recipe for a pudding composed of eggs, milk, and flour.
It can be baked in or muffin tins or ramekins and served individually, or using a large tray.
This pudding is served with gravy as the main dish or as a side dish to other meals.
Youngberry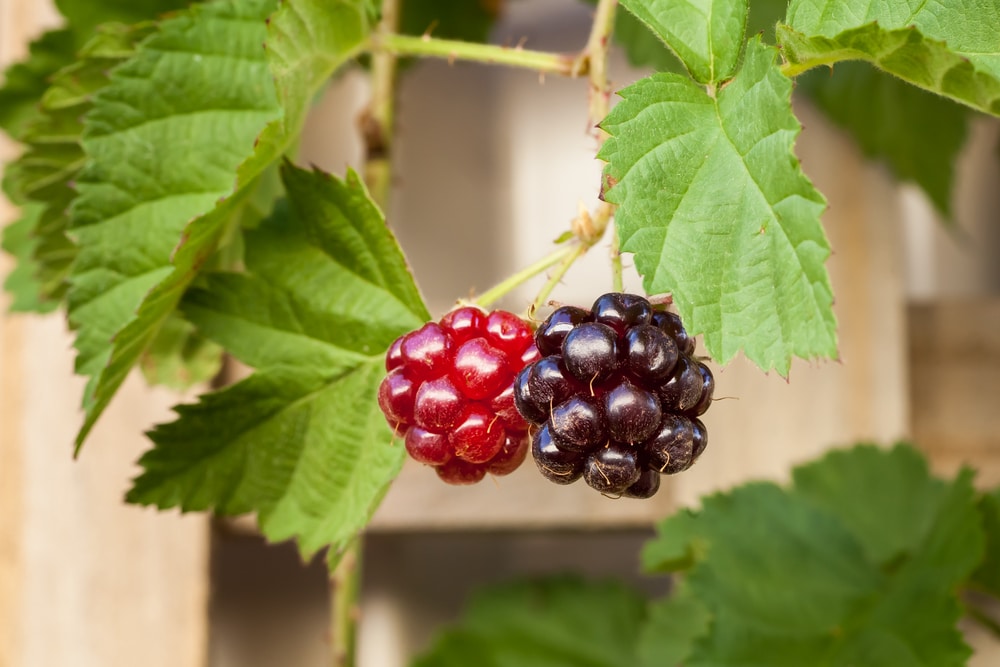 A small red berry, similar in appearance to raspberry.
This is a fruit of the rose family grown as a hybrid of raspberry, dewberry, and blackberry.
In its texture it resembles these berries: it is very soft and juicy.
The flavor of youngberry is sweet.
Yukon Gold Potato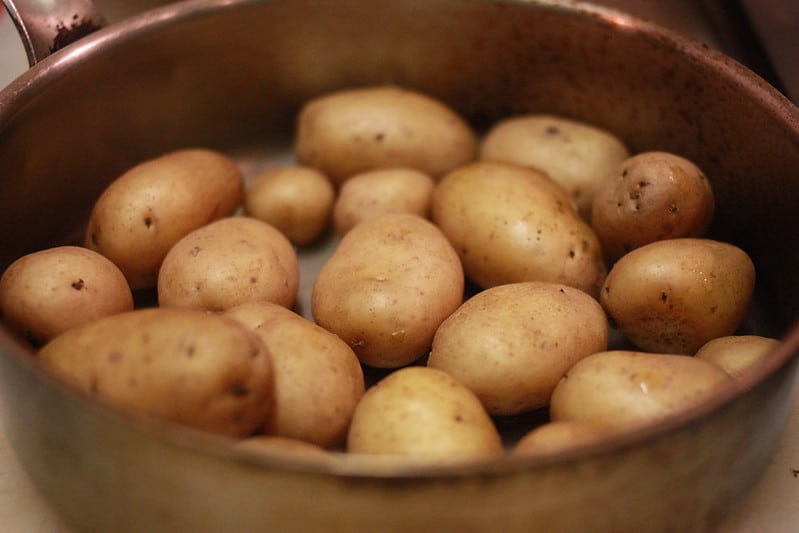 A type of potato originally cultivated in Ontario, Canada.
This is an oval-shaped tuber with smooth shallow eyes, a member of the genus Solanum.
It has a firm yellow flesh covered with smooth, light yellow, or golden-colored skin.
It was originally grown in 1960.
Yuzu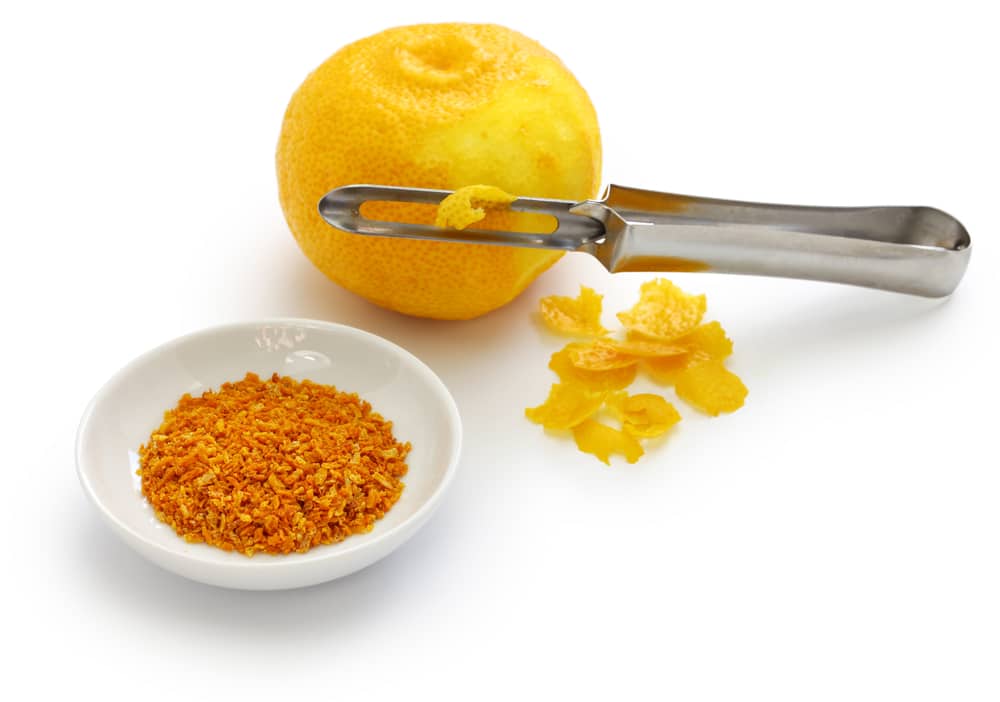 A citrus fruit resembling a small grapefruit. It is known as the Citrus junos species of the family Rutacea.
Yuzu has a fragrant, flavorful zest that is used like lemon zest.
The fruit can be green when immature or yellow when fully ripe.
It is mostly used in the cuisines of East Asia, where it originated from.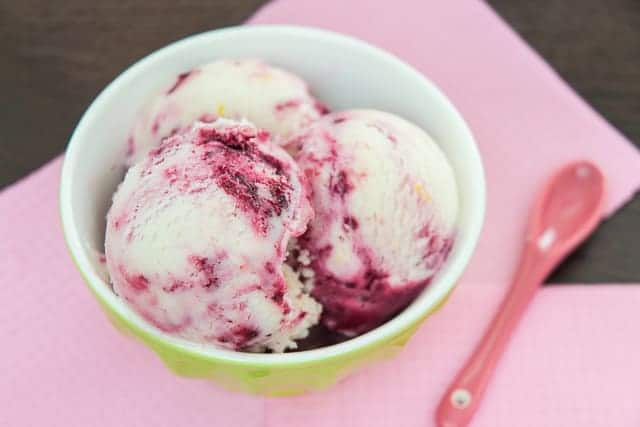 How To Make Frozen Yogurt With An Ice Cream Maker
Frozen yogurt is a frozen dessert made from yogurt and milk. It is usually lighter in color than ice cream and has a tart flavor.
Ingredients
1

cup

whole milk

1

cup

full-fat yogurt

1/2

cup

sugar

1

teaspoon

vanilla extract

peanut butter
Instructions
Making frozen yogurt at home is easy with an ice cream maker.

You can use any milk and yogurt, but whole milk and full-fat yogurt will give the wealthiest flavor and texture.

Mix the milk and yogurt in a bowl, then add your favorite flavorings.

Add fresh fruit, such as strawberries or bananas, chocolate chips, nuts, or even peanut butter.

Once you've added your desired flavors, pour the mixture into the ice cream maker and let it churn according to the manufacturer's instructions.

Once it's finished churning, serve immediately or transfer to a container and store in the freezer for later.
Video
Nutrition
Calories:
138
kcal
Carbohydrates:
25
g
Protein:
3
g
Fat:
3
g
Saturated Fat:
2
g
Polyunsaturated Fat:
0.1
g
Monounsaturated Fat:
1
g
Cholesterol:
12
mg
Sodium:
41
mg
Potassium:
151
mg
Sugar:
25
g
Vitamin A:
128
IU
Vitamin C:
0.2
mg
Calcium:
120
mg
Iron:
0.03
mg
---