In this post, I list various kinds of food that begin with the letter R.
See the whole food dictionary!
Raclette du Valais
Swiss semi-hard cheese, made from unpasteurized Alpine cow's milk.
It has a strong, pungent flavor and it is used usually grated or melted.
Raclette originated in the Swiss Alps, but today it is produced in other European countries, Australia and North America.
It is sold on large wheels.
Raclette
Traditional Swiss dish made from Raclette du Valais cheese.
It comes from the French word ''raclette'' which means "to scrape'' and it refers to the way this dish is prepared.
It is made by melting thin slices of raclette cheese, scraping them, and serving over potatoes, meat, or pickled vegetables.
Radicchio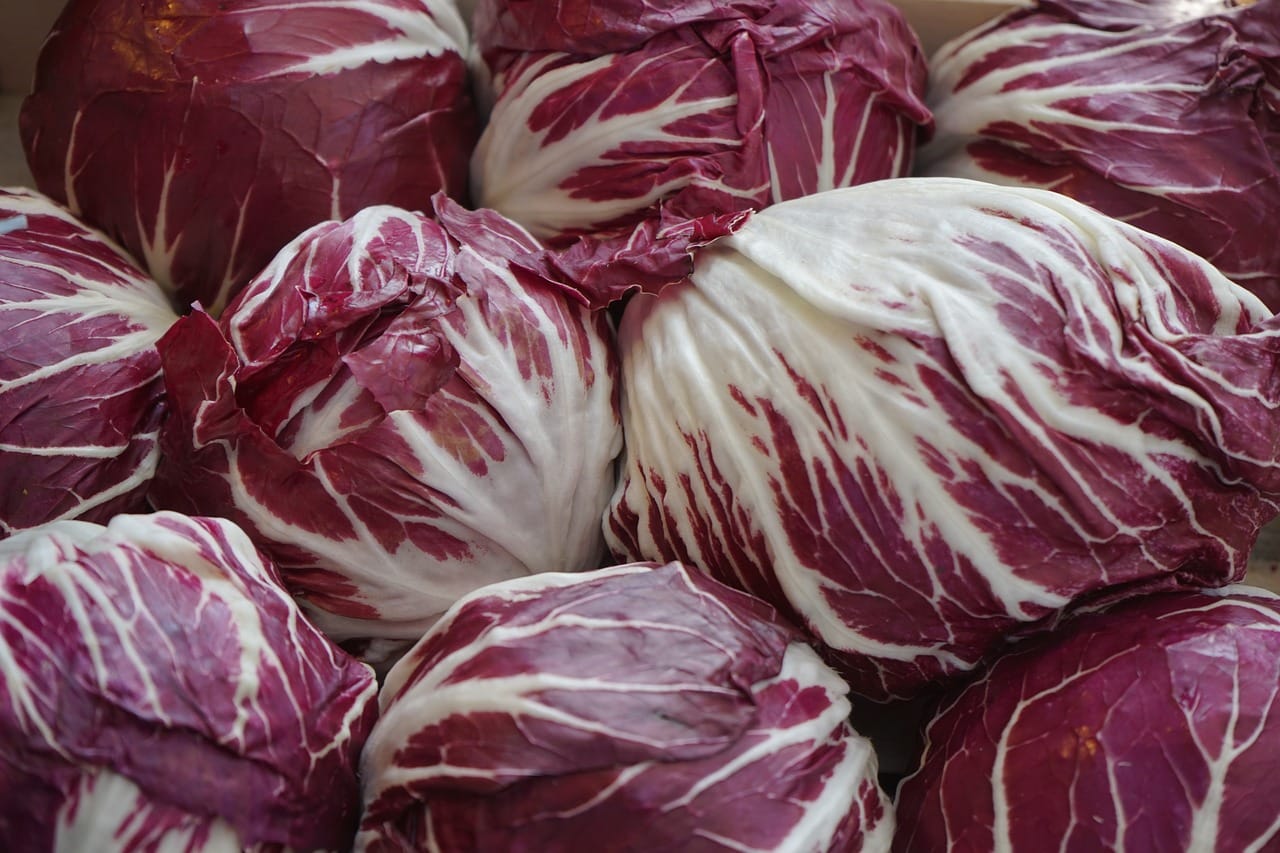 Leafy vegetable of the chicory family.
It grows in heads with tightly packed red and white leaves.
Radicchio has a crunchy texture and a bitter taste.
It is used in salads, grilled, roasted, or fried in olive oil.
It is extremely high in vitamin K and also contains vitamins B and E, manganese, phosphorus, potassium, and antioxidants.
Radish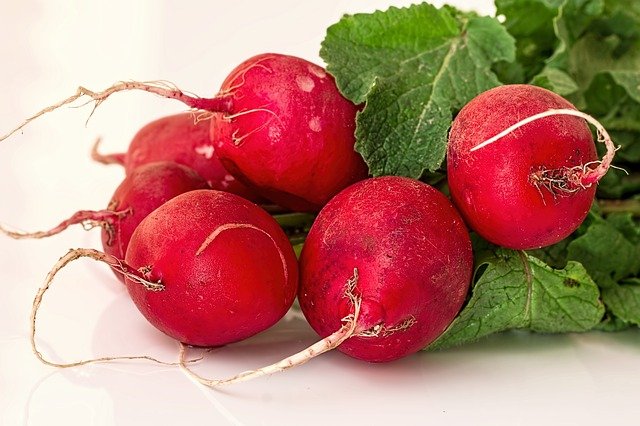 Root vegetable native to Asia and a member of the cabbage family.
It is known for its crispy white flesh that has a sharp, peppery flavor.
Radishes are grown in a variety of shapes, skin colors, and sizes.
They can be round, tapering, or cylindrical and the skin color can vary depending on the type, so it can be white, pink, red, yellow, black, green, or purple.
They are usually eaten raw in salads.
Ragout
Thick stew made of meat, fish, or vegetables.
It is seasoned and slow-cooked over low heat.
It originally comes from France, named after the word ragoûter meaning "to revive the taste".
Raisin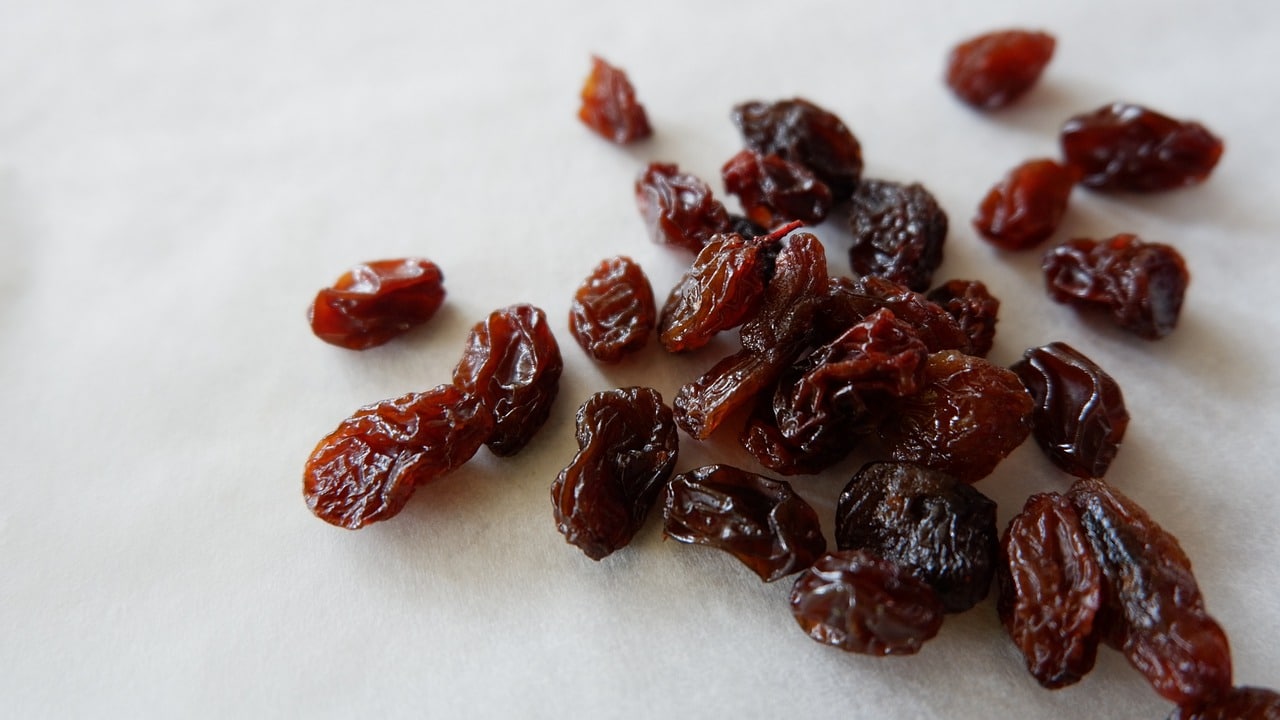 The dried grape can vary in color (green, yellow, black, brown, blue, or purple) and sizes based on the type of grape used.
They can be sun-dried or, more often, mechanically dehydrated because fresh grapes are very high in water content (81 % made of water).
By losing most of the water through the drying process, natural sugars in raisins get concentrated, so they end up tasting very sweet.
They are almost 80 % made of carbohydrates and only 15 % of water.
They can be added to cereal or salads, baked in desserts, or eaten raw as a snack.
Ramen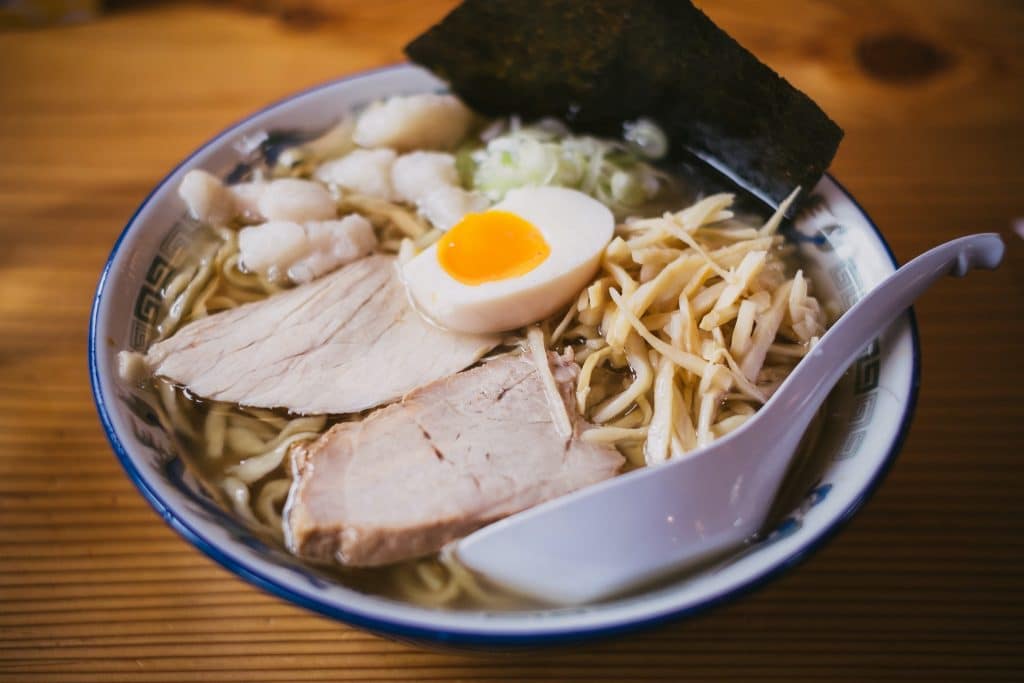 A traditional Japanese noodle soup made of wheat noodles cooked in a soy sauce or miso flavored broth, topped with scallions, boiled egg, pork, dried seaweed, and many other toppings.
The dish comes in many different styles depending on the region where it originated from.
The stock used for ramen is either chicken or pork (sometimes even fish or vegetable stocks), and it can be seasoned with a variety of traditional Japanese spices.
Raspberry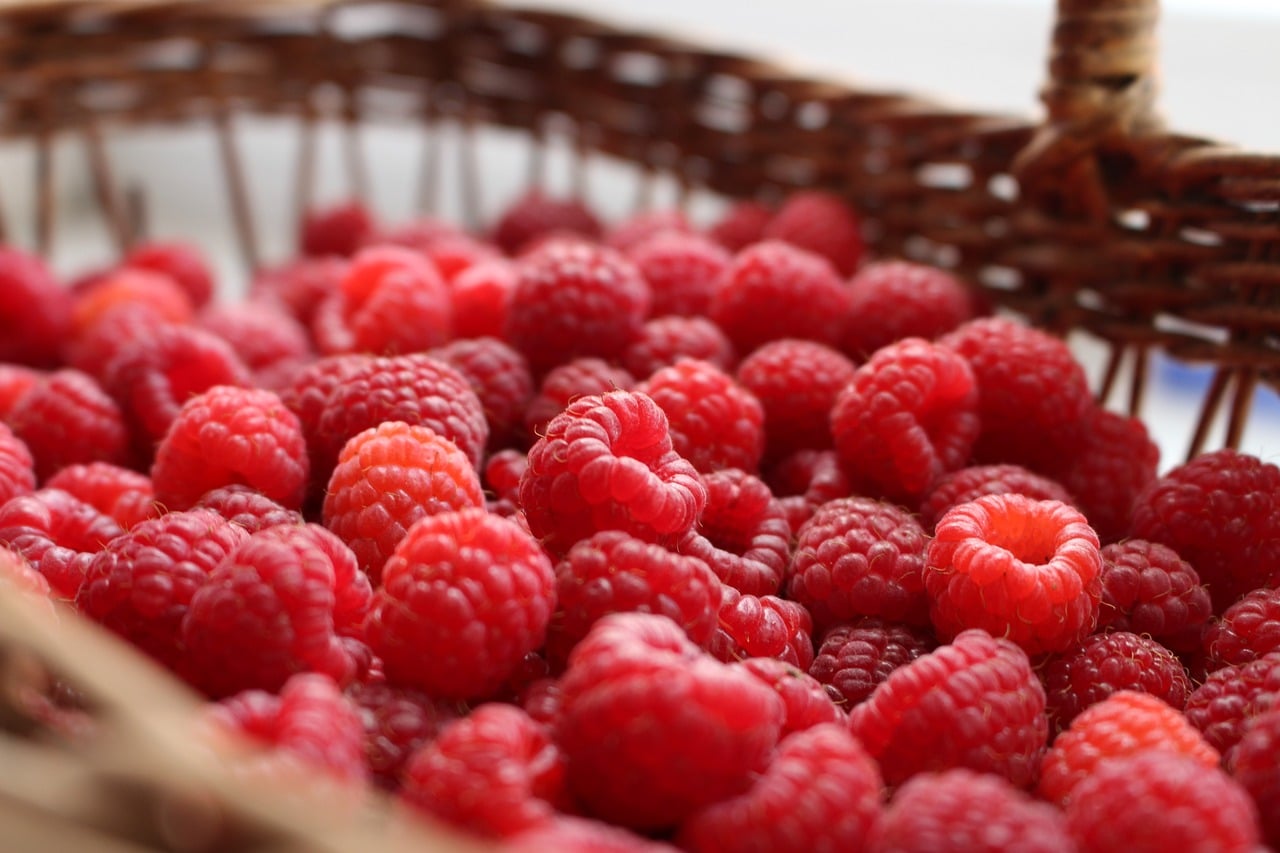 A small fruit composed of hundred drupelets around a hollow core.
This is a fruit of the rose family, cultivated in many varieties that can be red, purple, golden, or black.
They have a sour taste, so they are often mixed with sugar and preserved into jams, jellies, and marmalades.
But they can also be eaten fresh, in juice, or cooked in desserts providing a fresh, acidic flavor.
They are a good source of vitamin C and manganese.
Ratatouille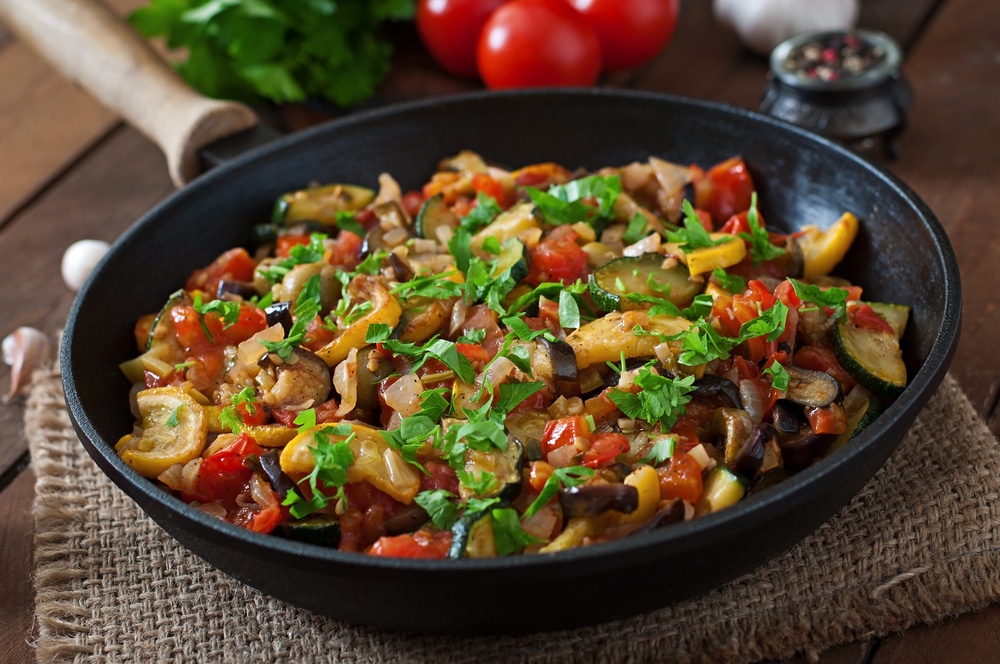 A vegetable stew usually composed of onion, garlic, tomato, zucchini, pepper, eggplant, and a mix of herbs and spices.
It is slow-cooked until vegetables are tender and creamy.
This is a traditional French specialty that is served as an appetizer or side dish with rice, pasta, or meat.
Ravioli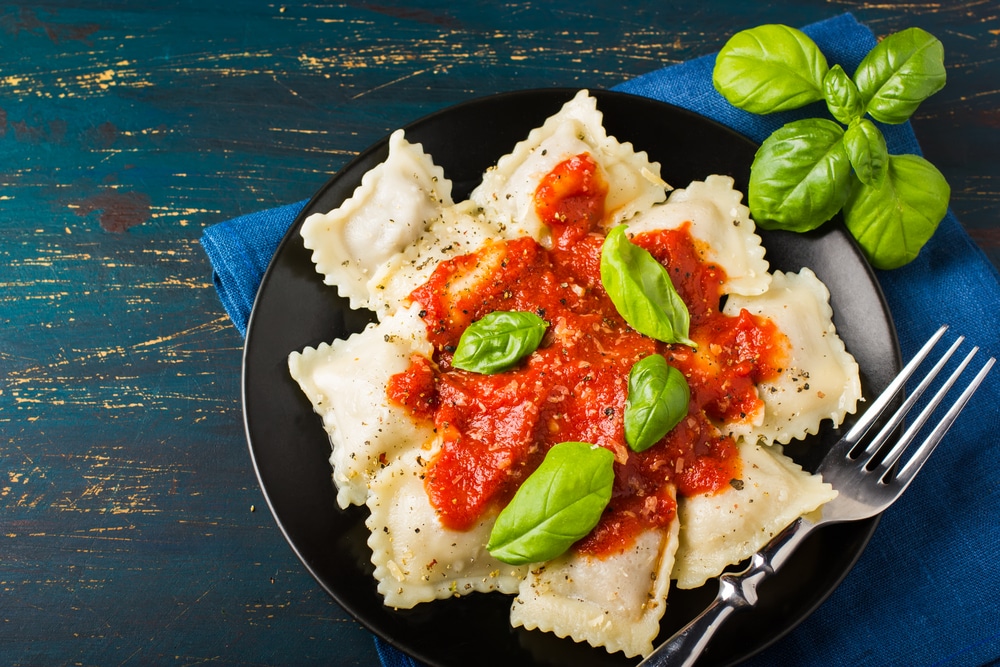 Italian pasta shaped into small squares or rounds, filled with meat, vegetables, cheese, or other savory ingredients.
It is boiled in water and usually served in a sauce.
Red Cabbage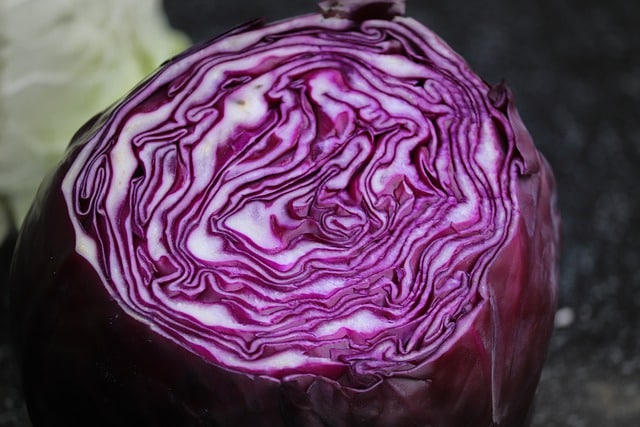 A type of cabbage with dark purple leaves.
When cooked, it changes its color to blue, but when soaked in acid, it gets red.
It is consumed fresh in salads or cooked.
This variety of cabbage is cultivated in Europe, Asia, North, Central, and South America, and Africa.
It has a high content of vitamins C and K.
Red Velvet Cake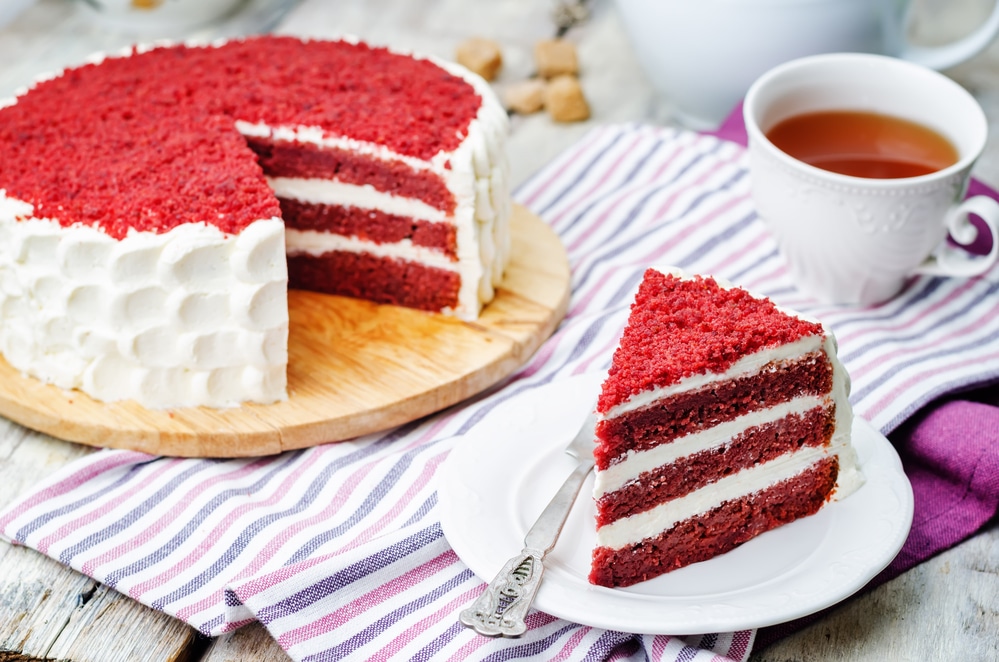 A cake made from red cake layers filled with layers of white frosting.
The cake batter is made of cocoa, flour, butter, and buttermilk, and colored using red food coloring or beetroot juice.
This is an original American recipe, created in the early 20th century in Maryland.
Regence sauce
Sauce Régence, also known as Regency Sauce, is a classic French Compound Sauce that can be made as either of two variants.
Early Chefs improvised and imitated, and over the years, different versions of classic sauces have arisen.
Knowing which variant of a classic sauce is being called for will be very helpful if you are trying to recreate a dish.
Relish
A condiment composed of vegetables or fruits that are cooked and then pickled.
They are used to enrich the flavor of other meals.
The most famous types are chutney, pickled cucumber jam, and pico de gallo.
Rhubarb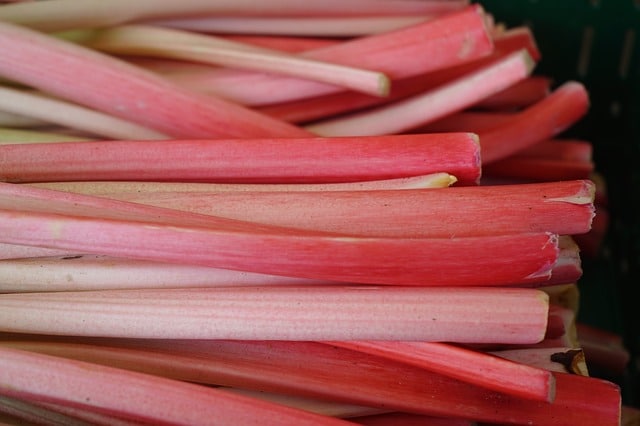 Vegetable known for its pink-green edible stalks.
It grows in the genus Rheum of the family Polygonaceae.
Rhubarb stalks are mostly used in Europe in North America as a flavorful fruit, cooked in pies, jams, and tarts.
They have a rich, sour, and tart flavor, so usually, they are combined with sugar and added to desserts.
Ribbon stage
The ribbon stage is a necessary step in cake recipes that call for beating eggs and sugar together until a thick, voluminous batter is created, prior to adding the flour and any other ingredients.
Cakes that use this mixing method are most frequently sponge cakes, like Tres Leches Cake or Almond Roll, but it's also used in hot milk cakes.
Rice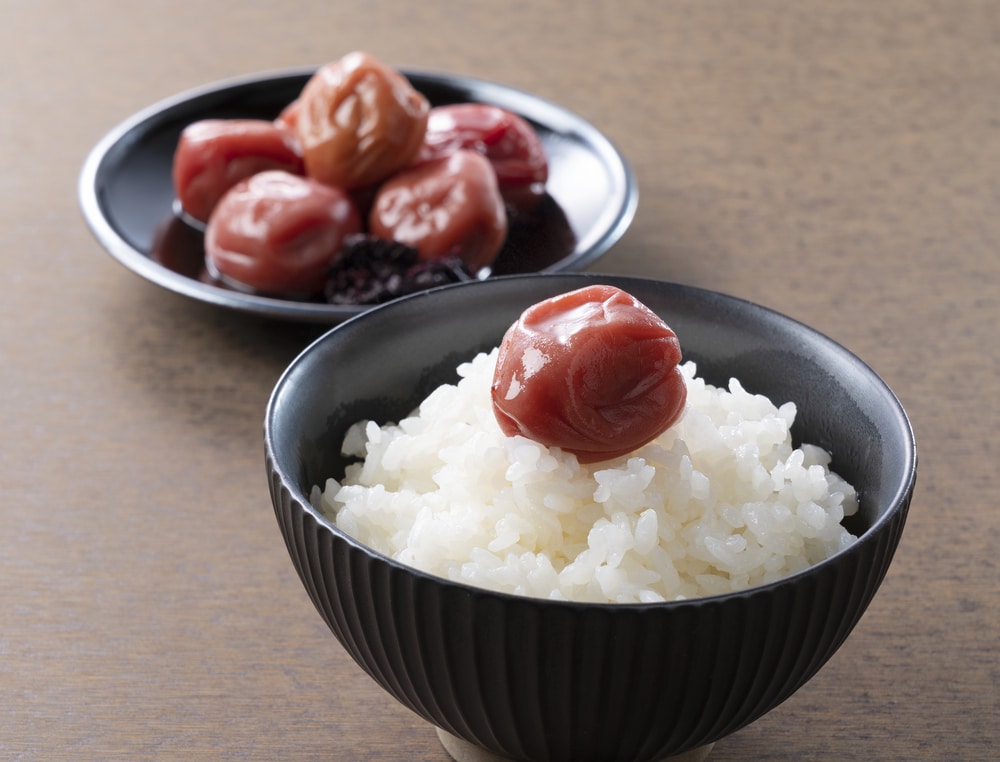 A cereal grain, cultivated around the world in many varieties.
It is a staple in many countries, particularly Asia and Africa, from where it originated.
Rice can be grown as short, medium, and long-grained.
Short-grained varieties have a sticky consistency and make the best choice for sushi and rice pudding.
Medium-grained types are good for risotto and paella, being soft and moist.
Arborio rice is one of the most commonly used among them.
Long-grain rice has a firm, dry texture so it is often steamed.
This group includes Basmati, Jasmine, white and brown rice.
Rice Pudding
A sweet dish made of rice as the main ingredient, mixed with milk, sugar, and other spices.
It is popular worldwide, with the traditional version of the recipe including raisins, eggs, nuts, rose water, honey, and lemons.
It can be boiled or baked, and typically served as a dessert.
Ricotta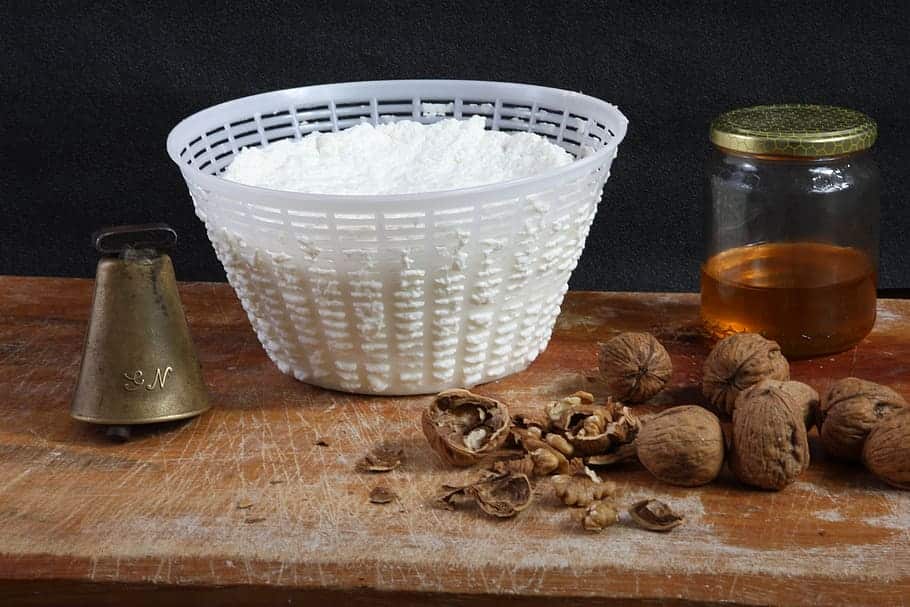 Soft, white Italian cheese.
It is produced by reheating the whey left from the production of other cheeses.
It can be cow's, sheep's, goats or water buffalo's milk whey.
The resulting cheese has a firm, but very light consistency.
Its mild, neutral taste makes it ideal for various sweet and savory recipes, from cheesecake to pizza.
It is used as a filling in tarts, pastries, cakes, lasagne and ravioli.
Rigatoni
A variety of pasta in a large tube shape. Rigatoni is named after the Italian ''arigato'' meaning ''ridged'' which refers to the ridges down the length of this pasta. Rigatoni pasta is common in Southern and Central Italian cuisine. Thanks to its ridges, rigatoni sticks to sauces and melted cheeses much better than the smooth types of pasta. It comes in different sizes and lengths.
Risotto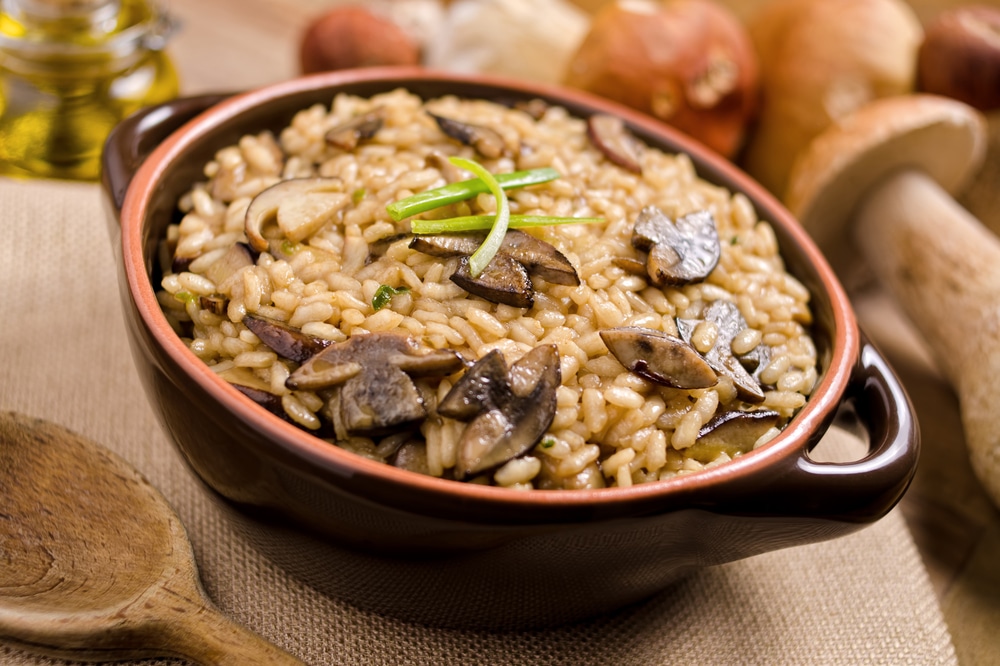 An Italian dish made of rice cooked with gradually added stock until the mixture is creamy and soft.
White or red wine is typically added, along with cheese and various spices.
Any kind of stock can be used: vegetable, meat or fish.
This dish is usually made with medium-grained rice like Arborio, which can absorb liquid and become sticky and soft as it cooks.
Risotto can be flavored with mushrooms, sausages, and vegetables.
The most famous one is Risotto Alla Milanese made with saffron.
This special cooking method is used in Italy since the early 19th century.
Rocket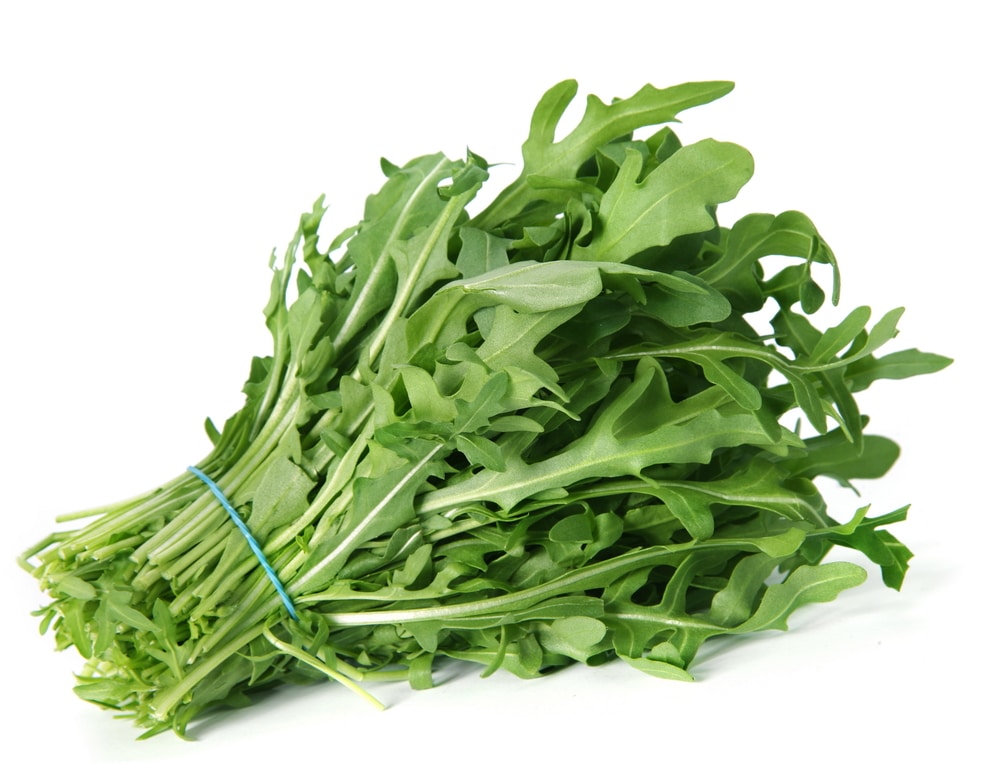 Edible leafy vegetable of the Eruca vesicaria plant, known also as arugula and rucola.
It is native to the Mediterranean, grown in the family of Brassicaceae.
It has a peppery taste and a soft texture, so it is often added as a flavor to salads, pizza, or pasta dishes.
Rocket is a good source of vitamin C and potassium.
Romaine Lettuce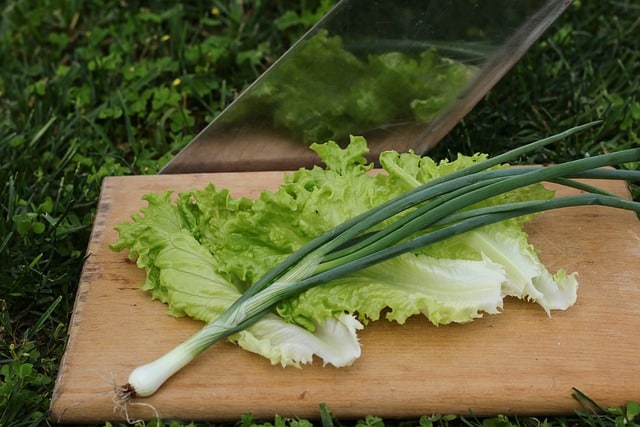 A variety of lettuce with long dark green leaves growing from the tough white stem. Its texture is crunchy and the flavor is slightly bitter.
It is used fresh in salads or cooked in soups and other meals.
It is packed with antioxidants and vitamins A, B, and C.
Roquefort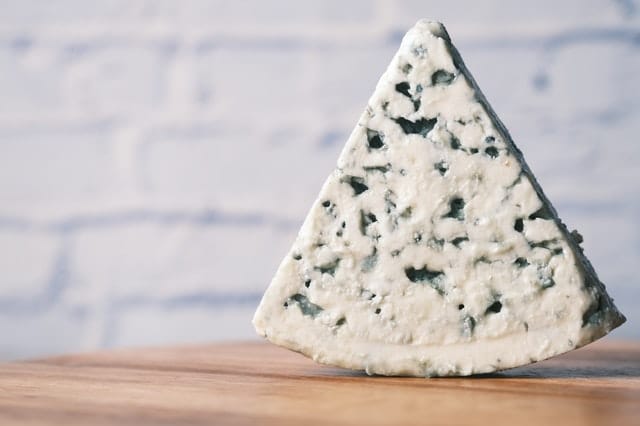 French blue cheese, made from fresh unpasteurized sheep's milk.
It is white with blue veins created by the mold Penicillium roqueforti.
This type of blue cheese is crumbly and creamy in texture and comes without the rind.
It has a strong, tangy flavor.
The cheese is named after the small French village of Roquefort-Sur-Soulzon where it originated from.
Ruby Chocolate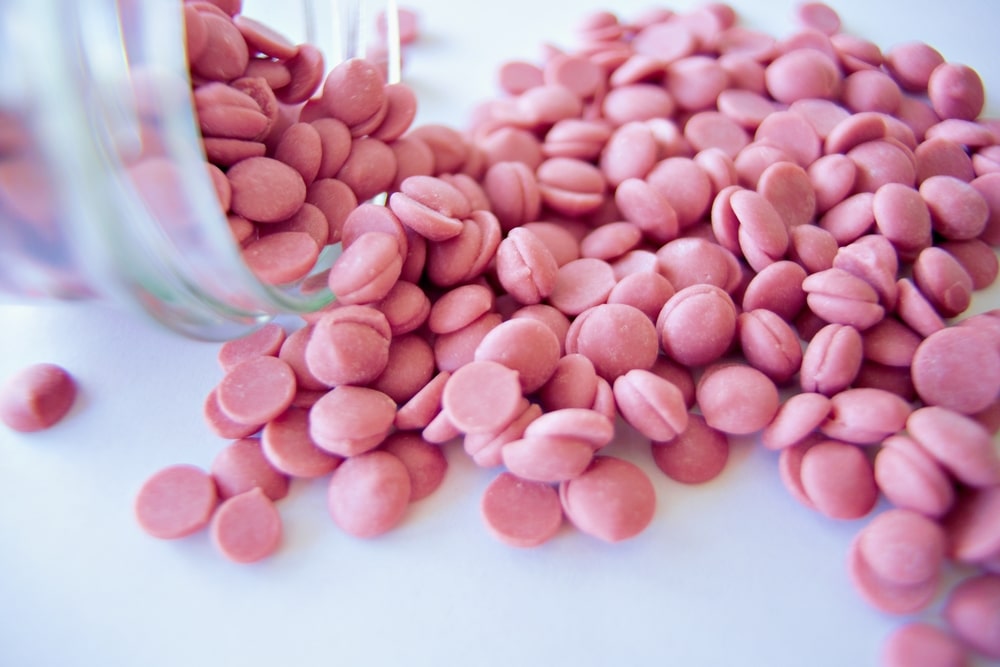 A less known variety of chocolate, distinctive for its pink color.
Ruby is made from unfermented ruby cocoa beans that have a natural red-pink color.
It was produced by a famous company Berry Callebaut, one of the top chocolate manufacturers in the world.
It is made of a minimum of 1.5% nonfat cacao solids and a minimum of 20% of cacao fat.
Ruby chocolate is a combination of sweet and sour flavors with fruity notes.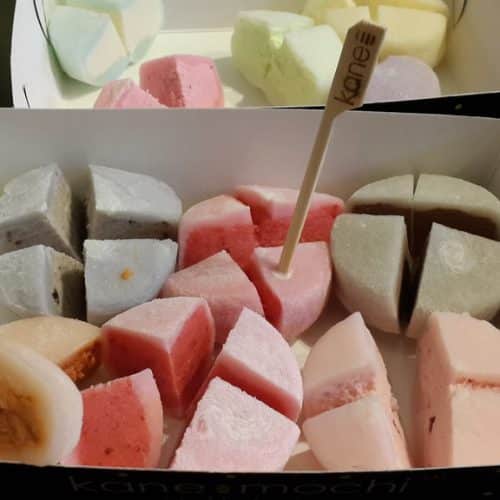 Japanese Mochi Ice Cream Recipe
Mochi ice cream is a type of ice cream that is made with mochi or Japanese rice cakes.
Ingredients
1

cup

rice flour

1

cup

water

1/2

cup

sugar

1

teaspoon

baking powder

1/4

teaspoon

salt

1/2

cup

cornstarch

1/4

cup

water

1

teaspoon

vanilla extract

16

ounces

ice cream
Instructions
In a large bowl, combine glutinous rice flour, 1 cup water, sugar, baking powder, and salt. Mix well and set aside.

Mix cornstarch and 1/4 cup of water in a small bowl. Mix well and set aside.

Preheat the oven to 350 degrees F (175 degrees C).

Grease a 13×9-inch baking pan with vegetable oil.

Pour the glutinous rice flour mixture into the prepared pan. Smooth out the top with a wet spoon.

Bake for 15 minutes. Remove from oven and let cool.

Cut the cooled glutinous rice cake into small squares.

Mix 1/2 cup cornstarch, 1/4 cup water, and vanilla extract in a medium bowl. Stir in the ice cream until well mixed.

Place the squares of glutinous rice cake on a plate. Scoop the ice cream mixture on top of the squares and serve immediately. Enjoy!
Video
Nutrition
Calories:
1152
kcal
Carbohydrates:
228
g
Protein:
15
g
Fat:
22
g
Saturated Fat:
6
g
Polyunsaturated Fat:
6
g
Monounsaturated Fat:
6
g
Cholesterol:
48
mg
Sodium:
806
mg
Potassium:
327
mg
Fiber:
2
g
Sugar:
93
g
Vitamin A:
567
IU
Calcium:
313
mg
Iron:
1
mg
---