Wingstop restaurants are a great place to go if you love simple food and an even better place to go if you love old, classic chicken wings.
Wingstop has been serving up wings since 1994 and now a lot of people think they're the experts.
Since 1994, Wingstop has been perfecting their wing flavors and sauces.
Here we're going to give you the rundown on everyone's favorite flavors and sauces.
You can get boneless wings, classic wings, or crispy tenders at Wingstop. Take your pick and then you just have to make sure you get the right flavor or sauce to go with them and then the right side order as well.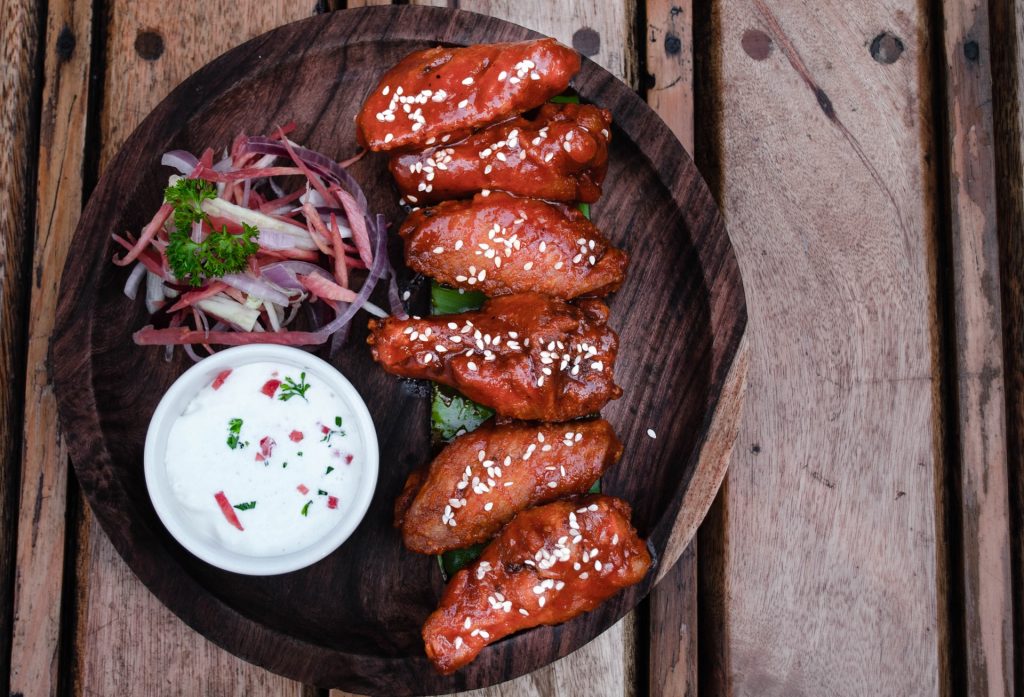 A side note about sides…
For the fries you can get seasoned, cheese, or Louisiana voodoo.
Most people recommend getting your fries well done and most people go for the seasoned fries.
The seasoned fries are tossed in Wingstop's signature seasoning and they're great.
You can also get freshly baked rolls, Cajun fried corn, or veggie sticks for your side as well.
These are surprisingly good, so don't feel like you have to stick to French fries.
If you want something spicy…
A lot of people head to Wingstop for something spicy.
If you're after something spicy then…
What's the hottest?
Atomic, mango habanero, and Cajun are the hottest
Original hot, hot lemon, bayou BBQ, spicy Korean Q, and Louisiana rub all pack a fair amount of punch
Dry rub or sauce…
Some of the flavors come as dry rubs and some of them come as a sauce.
It's fairly simple.
Watch out because some of the flavors can be either a dry rub or a sauce.
Most people seem to like their wings dry and I found that the favorite flavors were the dry rub ones.
If you decide to go dry, then remember to get a sauce on the side to dip your French fries or your dry wings in.
See also: Is Wingstop any Good?
The rundown (best to… 'actually I just want that instead!')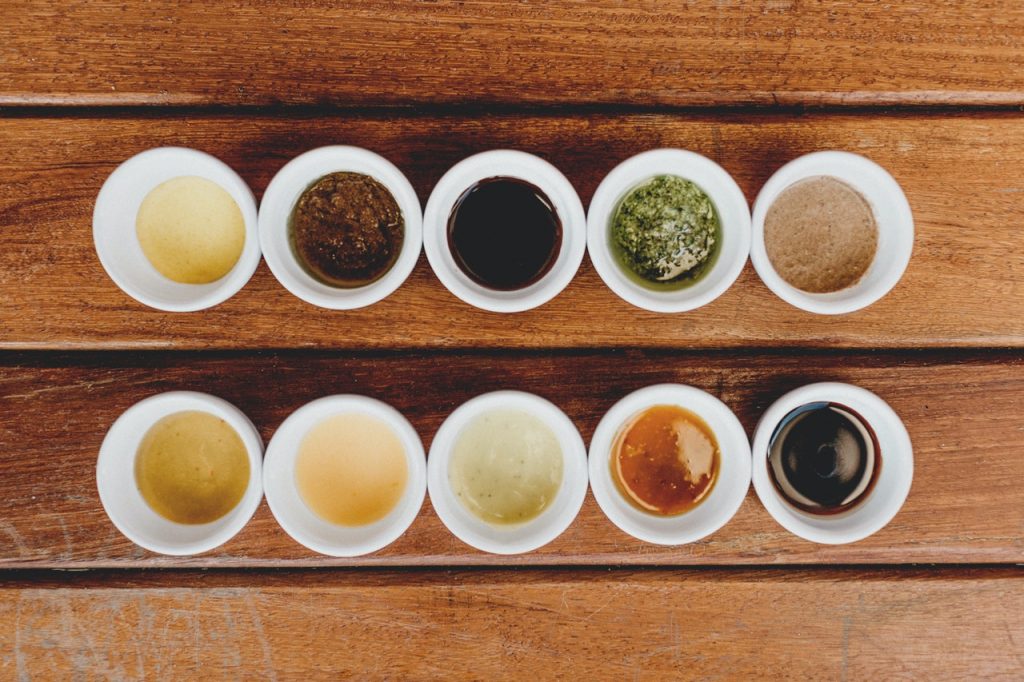 Here's my rundown, going from what most people think is best to what other people think is best.
Lemon pepper
A lot of people talk about lemon pepper.
This comes as a dry rub and has lemon zestiness and a subtle black pepper flavor that goes really well with wings.
They're also nice and crispy which is what a lot of people want from their wings.
Garlic parmesan
Garlic and parmesan both pack a flavor punch that Wingstop has perfected here.
Coming as a dry rub again, garlic parmesan wings are a lot of people's favorite as well.
Louisiana rub
Another nice, crispy dry rub…
Louisiana rub is another Wingstop classic.
The flavor is a mix of garlic with a hint of Cajun spice.
They're hot enough to add something to the wing flavor without just being spicy, and the garlic goes perfectly with the spiciness.
Dry Cajun
Wingstop has a dry Cajun version and a saucy Cajun version.
The dry Cajun spice flavors are subtle and simple, but the heat adds a real kick.
I recommend that you get a sauce to go with this one.
Saucy Cajun
The saucy version of Cajun is probably better than the dry version.
This is a mix of Wingstop's Louisiana dry rub and their original hot sauce.
It packs a bit more flavor and also has plenty of spiciness.
A lot of people won't choose anything else when they go to Wingstop.
Mango habanero
Mango habanero is a Wingstop scorcher.
Crikey!
Don't try to show off by having these because you might start crying.
Another one of the best Wingstop spicy sauces, this has a lot of spice, but the mango citrus flavor adds a nice element as well.
Original hot
Original hot isn't quite as hot as mango habanero, atomic, or the Cajun flavors, but a lot of people really like it.
This was invented early on in the days of Wingstop and has stood the test of time.
Their signature sauce is full of heat with crushed red chilis and has a nice tanginess that goes really well with wings.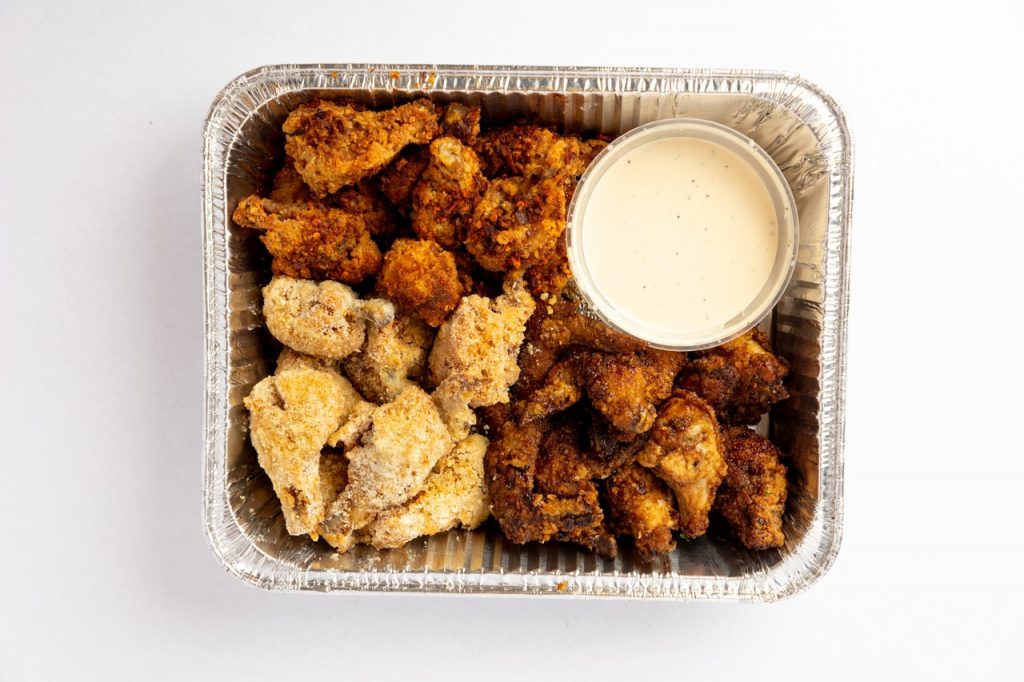 Atomic
Coming in at 'Oh no, what have I done?' on the Scoville spiciness scale, atomic is the best Wingstop attempt at satisfying people who want to feel like their head is melting.
A lot of people love it.
Mild
If you want to have the original hot flavor without the spice, then go for mild.
The hot sauce has a really nice flavor by itself and you don't need to have the spiciness to enjoy it.
Hawaiian
Hawaiian is another one you might not expect to find on a wings menu, but that's why people love Wingstop.
If you're after something sweet but nicely judged, then go for Hawaiian.
The sweetness and citrus flavors cut through the other flavors, rather than overpowering them.
Hickory smoked BBQ
Hickory smoked BBQ is one of the best Wingstop flavors from back in the day.
These wings have more flavor than heat, but the combination is nice.
Their signature BBQ sauce is sweet and smoky, with a strong flavor.
Spicy Korean Q
Spicy Korean Q gets talked about a lot by people who know their wings.
If you're a wing connoisseur, then order up spicy Korean Q and see what you think.
I think that while it's not normally a go-to sauce for wings, this is one of the best Wingstop flavors.
You'll be hit with garlic, ginger, onion, and sweet and spicy flavors.
Spicy Korean Q went to the top of the order list fast when it was introduced owing to its complexity and finely balanced taste
Teriyaki
Every Asian food fan should give teriyaki flavor a go.
Nice and mild, most chains of Wingstop will have teriyaki on offer.
Chicken works well with sweet sauces and this is another sweet and unusual Wingstop flavor.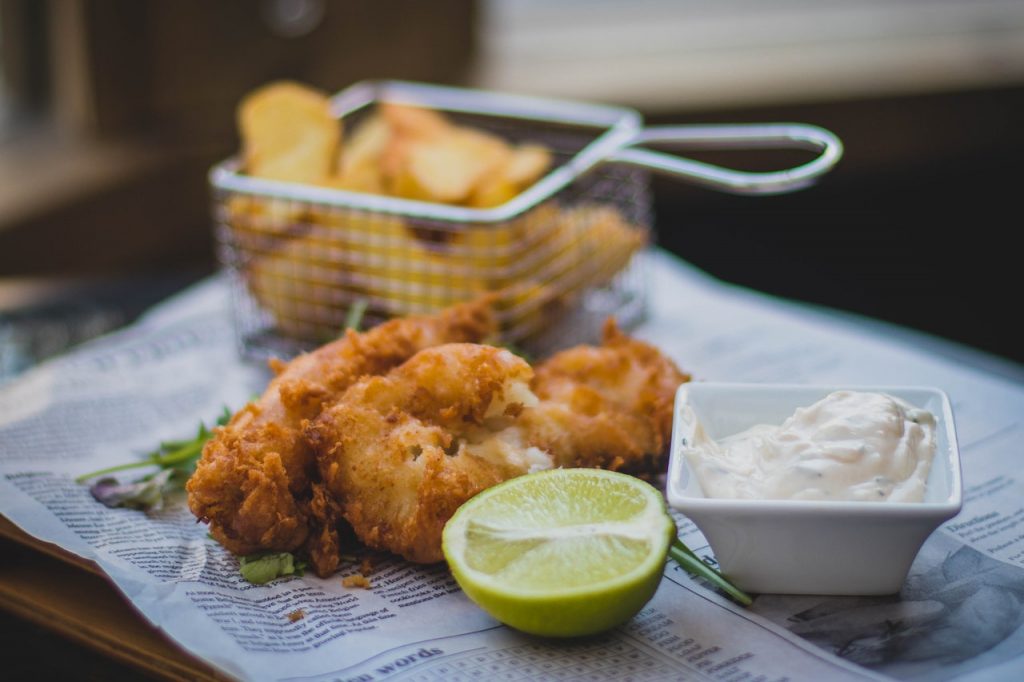 Hot lemon
The hot lemon flavor takes the lemon pepper wings and adds Wingstop's Hot sauce to add some spice.
These are really good.
Bayou BBQ
Bayou BBQ combines Wingstop's BBQ sauce with Cajun spices to add another element.
These are a less common choice, but they're something that I really like.
Plain
If, after all that, none of the Wingstop flavors take your fancy, then you can go for plain and boring.
Actually, a lot of people do this and then order sauces on the side for flavor.
Wingstop is one of the great fast-food restaurants.
I hope you now know a little more about the menu and can find the top taste for your tastebuds.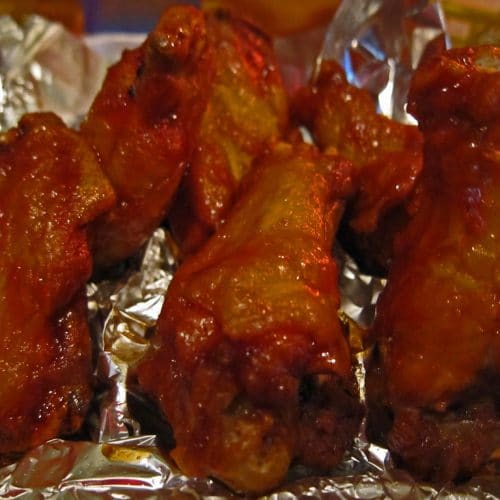 Wingstop Atomic Flavorː The Flavor You Must Try
Atomic is one of those flavors, and if you've never tried it, you might just be missing out on something that could take your next snack time to the next level.
Ingredients
4

pounds

chicken wings

2

Tablespoons

baking powder

3/4

teaspoon

salt

1/2

teaspoon

black pepper

1

teaspoon

paprika

1

teaspoon

garlic powder
Instructions
Set the middle rack of your oven to the higher position. Set oven to 425 degrees Fahrenheit.

A cooling rack is used as the top layer of a wire rack on top of an aluminum foil-lined baking sheet. Apply non-stick spray to the rack.

The wings should be dried with paper towels before being put in a big basin. It's crucial to dry them VERY well!

In a small bowl, mix the baking powder, paprika, garlic powder, salt, and pepper. Then, after evenly coating the wings, sprinkle the spice over them.

Place the wings on the prepared wire rack in a single layer, skin side up.

Turn the wings over every 20 minutes while baking on the upper center oven rack until they are crispy and golden. Depending on the size of the food, the total cooking
Nutrition
Calories:
440
kcal
Carbohydrates:
2
g
Protein:
36
g
Fat:
31
g
Saturated Fat:
9
g
Polyunsaturated Fat:
7
g
Monounsaturated Fat:
12
g
Trans Fat:
0.4
g
Cholesterol:
151
mg
Sodium:
1001
mg
Potassium:
319
mg
Fiber:
0.1
g
Sugar:
0.1
g
Vitamin A:
320
IU
Vitamin C:
3
mg
Calcium:
307
mg
Iron:
2
mg
---