Like most of you out there, we try to do our part and not go outside, plus it helps limit exposure, so we are trying to order as much as we can on Amazon – they are the only ones with a bearable shipping fee and they have a lot in stock.
But not everything is available for a timely delivery, so I've put together a list of foods that we enjoy the most that can be delivered in the span of two days:
I've noticed we haven't been getting enough of fatty acids, and chia seeds are a great way to get Omega 6 and Omega 3, so we've been eating more of this and we all feel better.
Plus, it's a great way for Oliver to eat more protein, which he needs, without eating too much meat.
Pro tip: blend with frozen fruit and let soak overnight, it turns into a great jam! Otherwise, use them to make overnight oats (highly recommend checking out some recipes for those) or putting them in cereal and yogurt/cottage cheese mixtures.
These are terrific. I never thought I would say this but I cannot imagine us planning to stay in for an extended period of time with just one bag of these.
They taste terrific and the price is great.
I will try to put out a recipe for my flagship double chocolate chip cookies some day, and they are essential for them.
Or you can try making homemade Reese's cups.
Or, you know…
This is a great substitute for cooking oil.
It has worked very well with pancakes and muffins I make in my toaster oven.
Plus, it's also a great moisturizer for your hair or skin (especially if you, like me, have atopic dermatitis).
No, this should not be used the same way you use ground salt.
For that, I use ground pink Himalayan salt (looks good and very healthy, by the way).
But this is a different thing altogether.
Try it and you will understand why, long ago, salt was so valuable it was used as currency.
The crystals stick to the food much like other kosher flakes, but these have almost surreal taste.
I found myself looking forward to each bite, because every time I bit down, there was a satisfying soft crunch, along with a tiny little explosion of salt taste in my mouth.
This salt is just fantastic.
Because adrenal fatigue is real. Plus, matcha gives you a much better "caffeine high", you feel calm and alert, without the jittery spike and rapid decrease in energy that coffee gives you.
I still love coffee, but every time I replace my cup o' joe with a matcha latte, I feel much better.
Try it for yourself.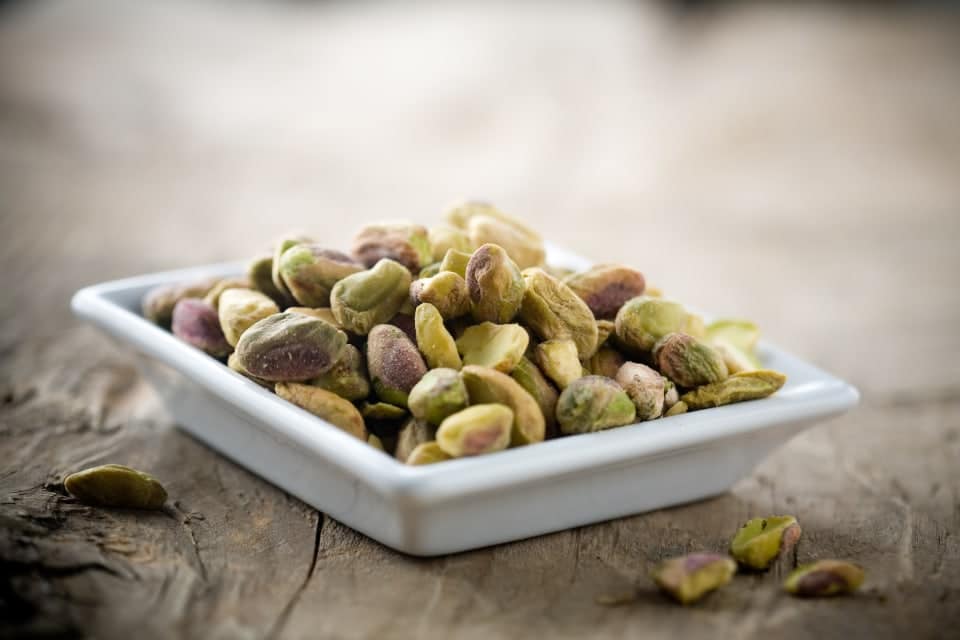 Nuts are a great snack, and these are the best tasting pistachios. Period.
I am sorry…
But seriously, I love these. I'm not even guilty since they are sugar-free, gluten-free, low-carb, high protein goodness.
If we do fall sick, God forbid, we would want to have some comfort food around, not just the healthy stuff.
It helps stay sane.
Plus they have terrific texture, crunch and taste.
Try them!
Additional choice for Stress Reliever :
We will be stressed when we don't go out much than before, besides the familiar and suggested dishes , we should add some fruit drinks to reduce stress, Let's find how to make stress reliever drink
We Also Stockpiled
No, we're not preppers, but if we do catch the virus we'll be stuck at home with fever, so we wanted to do this in a smart way, so we stocked up on essentials:
Kale
Potatoes
Beans
Rice
Tofu
Fruit
Tip: Try Cooking Chinese!
To finish off, if you're bored with the usual food, or you're looking to try something new I really recommend getting into authentic Chinese food.
It's obscenely delicious, surprisingly easy, economical and healthy if you're smart about it!
To start out, try a terrific blog called Woks of Life.
I especially recommend their steamed eggplant with godmother sauce, bao and other dim sum dishes.
I hope you all stay safe!
G.
---