Gluten is a protein found in wheat, barley, and rye.
It's been linked to an array of digestive complaints, including irritable bowel syndrome (IBS), non-specific abdominal pain, bloating, and diarrhea.
But it doesn't just affect people who eat these grains—it also affects those who think they might be sensitive to gluten.
If you suspect that you might have a problem with gluten, it's important to find out whether or not your symptoms are actually caused by this grain.
And while many people believe that a gluten-free diet will solve all their problems, it's important to know what exactly makes something "gluten free."
What is gluten free?
The term "gluten-free" has become synonymous with "healthy" over time, but it's really more of a marketing ploy than anything else.
As long as the food contains no wheat, barley, or rye, it's considered gluten-free.
That means you can find everything from pizza crust to cookies on shelves labeled "gluten-free," even though these foods may not meet the strictest definition of the term.
But even when ingredients aren't explicitly labeled "gluten-free," they often still contain gluten.
Many types of flour are used to make products that look "gluten-free," such as rice flour, potato starch, tapioca starch, tapioca dextrin, and xanthan gum.
Some processed foods are also made using gluten-containing ingredients, like bread crumbs and cake mixes.
So while it's possible to buy items that say "gluten free," it's best to read labels carefully to avoid potential cross-contamination.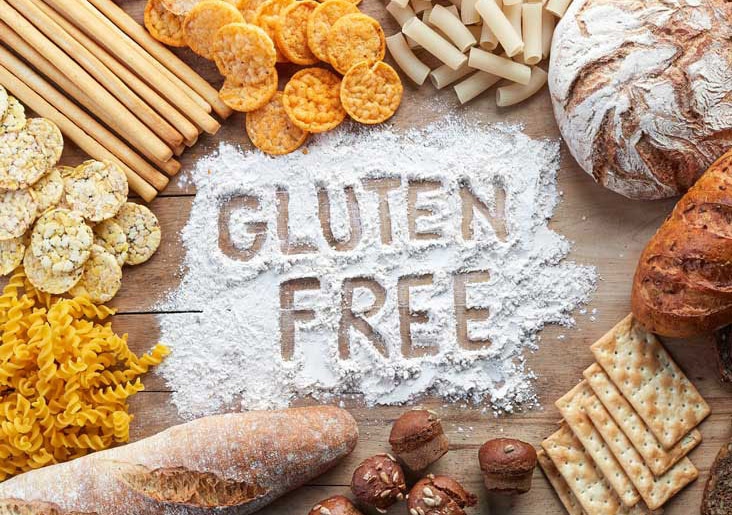 What are the benefits of going gluten free?
Whether you're looking to lose weight or you have a confirmed allergy to gluten, cutting out foods containing gluten can help you achieve your goals.
For someone with IBS, avoiding foods that trigger symptoms is key to getting back to feeling better.
While most people associate celiac disease with severe gastrointestinal issues, a growing number of researchers are finding links between gluten sensitivity and conditions such as depression, migraines, and asthma.
A recent study published in the journal Neurology found that eating gluten could raise levels of inflammatory proteins in the blood, which could contribute to chronic inflammation and brain disorders such as dementia.
In addition to helping you feel better, going gluten-free can lower your risk of specific health problems.
If you don't have a diagnosed condition related to gluten, eliminating foods containing this protein could reduce your chances of developing one in the future, especially since research shows that many diseases have multiple causes and contributing factors.
Are there any risks associated with going gluten free?
While it's true that anyone can develop a sensitivity to gluten, the truth is, you only need to worry about it if you have celiac disease or another condition known as non-celiac gluten sensitivity (NCGS).
Celiac disease is an autoimmune disorder that damages the small intestine if it comes into contact with gluten, which is present in wheat, rye, and barley.
Non-celiac gluten sensitivity occurs in people who experience gastrointestinal distress after consuming gluten but without displaying any other signs of celiac disease.
Some people claim that they have NCGS because they have developed intolerance to gluten, but these folks are mistaken.
Unlike people with celiac disease, those with NCGS don't display any damage to their intestines or immune system.
However, they still experience intestinal discomfort, ranging from headaches to fatigue, following exposure to gluten.
While there isn't enough evidence to prove that everyone with NCGS is experiencing an adverse reaction to gluten, it's likely safe to assume that at least some people are.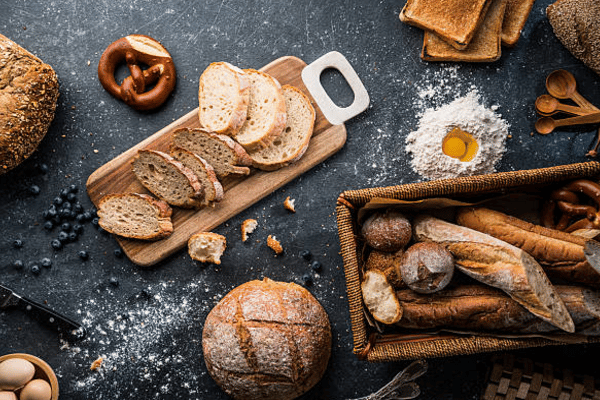 How do you know if you have a gluten intolerance?
It's difficult to diagnose celiac disease or NCGS based on symptoms alone.
You'll typically need to undergo a biopsy of the lining of your small intestine to confirm the presence of antibodies and/or tissue damage.
You can also test for celiac disease and NCGS by testing stool samples.
The University of Chicago Medicine Center recommends testing for both celiac disease and NCGS if a person suspects an adverse reaction to gluten but hasn't experienced any obvious symptoms yet.
However, the tests are expensive ($1,000+ per test) and invasive (the patient must provide a stool sample) so some experts suggest first trying to eliminate gluten before undergoing costly diagnostic tests.
How can you tell if a food is gluten free?
Because so many types of flour are used to produce gluten-free foods, it can be tricky to determine whether a product contains gluten or not.
The easiest way to find out is to check the ingredients list.
If you see words like wheat, spelt, durum, semolina, or farina, then there's a good chance that the product contains gluten.
When in doubt, call the company directly to ask them if the ingredient is derived from wheat, barley, or rye.
What are some common symptoms of gluten intolerance?
The following are some of the most commonly reported symptoms of gluten intolerance:
Abdominal pain
Bloating and gas
Constipation
Diarrhea
Fatigue
Headaches
Irritability
Lack of energy
Migraines
Nausea
Stomach aches
What are some common foods that contain gluten?
Wheat, rye, barley, and triticale are the main sources of gluten in our diets.
These are all members of the grass family (Poaceae) and are widely consumed throughout the world, but are especially prevalent in North America.
Other foods that contain gluten include:
Seitan
Soy sauce
Durum
Triticale
Dry pasta
Semolina
Kamut
Amaranth
What are some tips for eating gluten free?
Just because something is labelled "gluten-free" doesn't mean that it's healthy to consume.
To ensure that you're getting the nutrients you need, stick to whole foods whenever possible.
For example, instead of buying a bag of gluten-filled chips and dipping them straight into a bowl of salsa, you should opt for whole-grain tortilla chips.
Or, if you want to enjoy a quick snack, consider making homemade trail mix with gluten-free cereal, nuts, and dried fruits.
To maximize flavor, try adding spices and herbs to dishes.
For example, add crushed red pepper to chicken wings, garlic salt to spaghetti squash, cumin to beef stew, or basil to a pot of beans.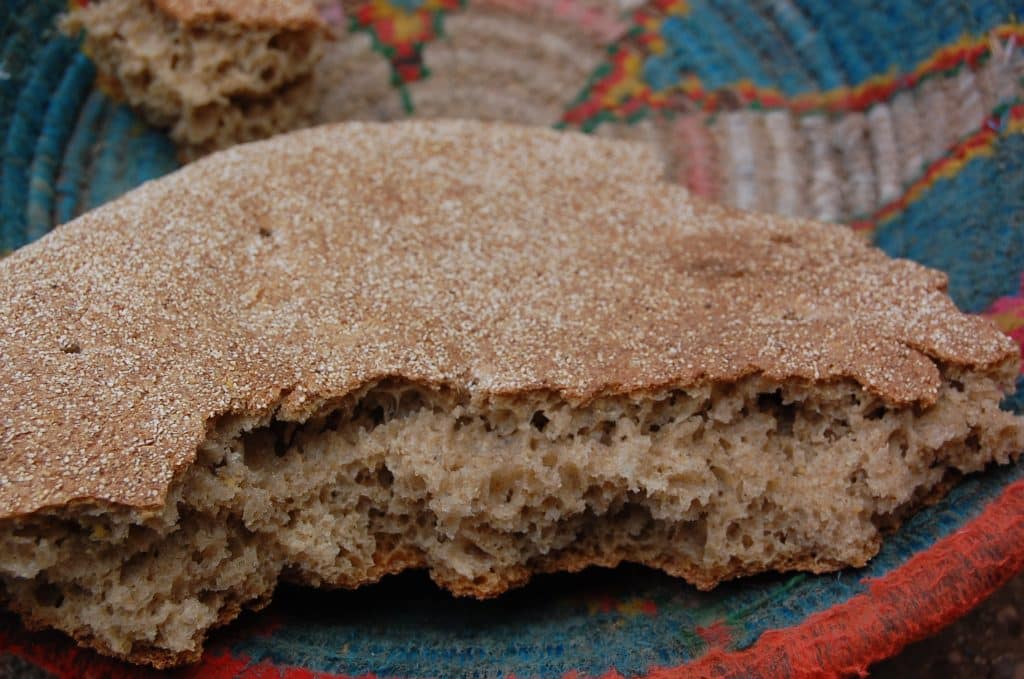 Are there any gluten free recipes that you recommend?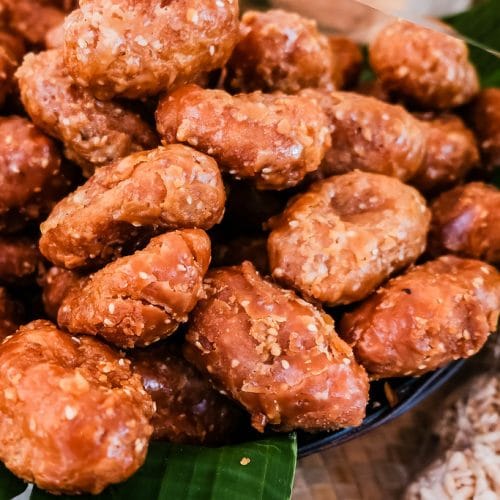 Sticky Gluten-Free Karioka
The karioka recipe has gained popularity among chefs and is sought-after by food lovers worldwide.
Ingredients
4

cup glutinous

rice flour

4

cups shredded

coconut

½

cup

Brown sugar

2½

cup

Coconut milk

2

tbsp

baking powder

vegetable oil
Instructions
Mix the glutinous rice flour, brown sugar, and coconut milk in a bowl until well combined.

Cover the mixture and let it rest overnight in the refrigerator; the balls will become softer when cooked.

The next day, remove the mixture from the fridge.

Grease your hands with oil to prevent the dough from sticking to your palms.

Scoop one tablespoon of the dough and roll it between your palms until you get a round ball shape.

Heat 2 inches of cooking oil in a pan over medium heat.

Deep-fry the karioka balls for about 5 minutes or until golden brown on all sides.

Remove them from the oil and drain them on paper towels to absorb excess oil.

Serve immediately while still warm.
Nutrition
Calories:
2089
kcal
Carbohydrates:
258
g
Protein:
25
g
Fat:
113
g
Saturated Fat:
98
g
Polyunsaturated Fat:
2
g
Monounsaturated Fat:
6
g
Sodium:
709
mg
Potassium:
1371
mg
Fiber:
27
g
Sugar:
42
g
Vitamin C:
9
mg
Calcium:
458
mg
Iron:
11
mg
---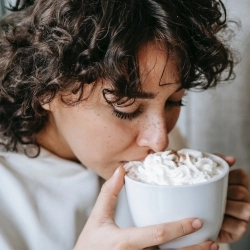 Latest posts by Grace Lambert
(see all)