These quick and easy dinners will take your meals from good to great!
From salads to bowls, vermicelli noodles are a healthy alternative to noodles you can whip up in no time.
Vermicelli noodles are just what you'll need if you have a craving for noodles but aren't in the mood for pasta.
With flavorful options like peanut miso vermicelli noodles, there are so many things you can do with vermicelli noodles.
Whether you're cooking them as a salad or serving them with a bowl of soup, this list has it all!
There is something here for everyone and every occasion.
So, let's get to it!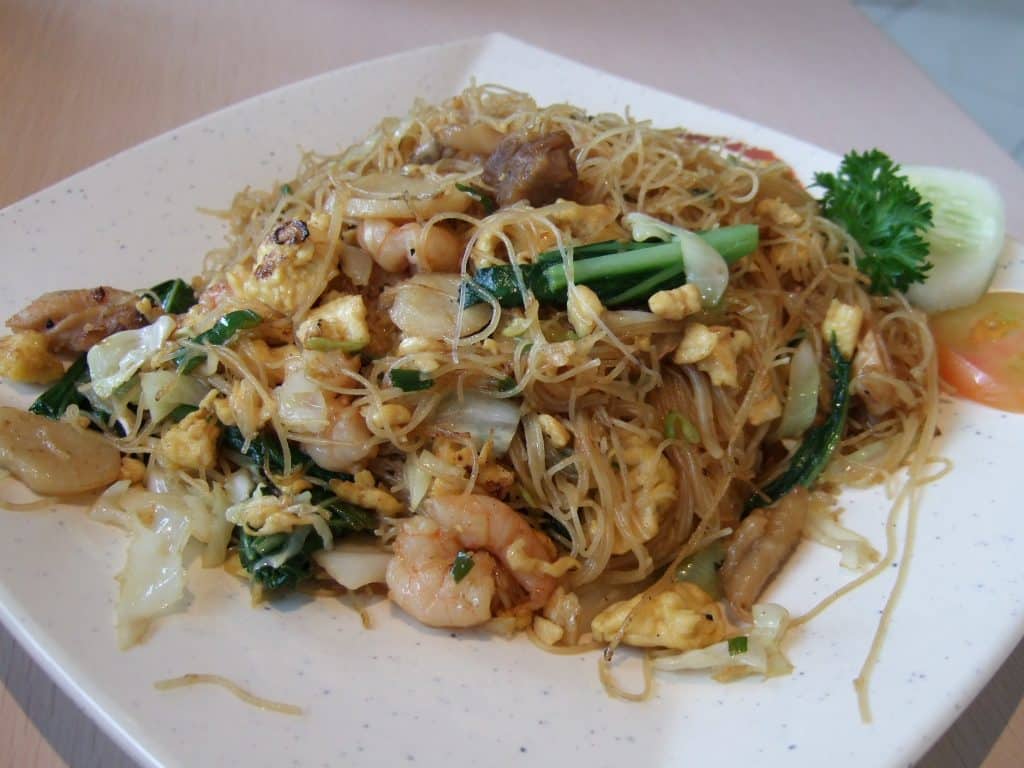 This creamy salad is a perfect side dish for a light lunch or dinner.
The best part about it is that you can easily make it your own by adding what you have in the fridge.
You can whip this up in few minutes, with only six ingredients.
It's super easy to tweak the recipe to fit your taste because there are so many ways you can customize this dish.
For instance, if you have leftover grilled chicken from last night's dinner, why not try sautéing some of that?
Bihun goreng is a simple dish made with rice, vegetables, and spices.
It's the perfect side dish to any main meal or as a light snack.
The fragrant vegetable and nutty flavors pair perfectly with the savory spice of the chicken, giving you an easy and satisfying meal.
You can serve it as-is or top it with some cheese and bacon for added flavor.
Either way, it's sure to satisfy!
This peanut miso vermicelli noodle salad is a colorful and healthy recipe that's perfect for lunch or dinner.
The noodles are coated with a creamy miso dressing, while the veggies contain crunchy green onions and toasted peanuts.
It's a delicious dish that is also packed with protein.
(Of course, you can always leave out the nuts if you prefer.)
This salad is super filling and packed with great flavor.
It has a bit of spice from the ginger, which I think makes it even more enjoyable!
When you spend time in Japan, there's no better way to make use of the amazing veggies they have than with Japanese-style food.
This dish features asparagus, bamboo shoots, mushrooms, and more.
All in a simple marinade that includes soy sauce, sesame oil, green onions, and garlic.
They're so good that even those who don't like vegetables will enjoy them.
Tender and juicy pork vermicelli noodles are coated in a sweet, spicy, and tangy sauce.
Then, you'll top these babies with fresh veggies.
The best part?
It only takes 15 minutes to make!
Topped off with cilantro and mint mayo, it's the perfect summer meal.
Serve with rice for a complete meal.
Thai curry coconut soup is a hot, hardy dish that's perfect for those chilly autumn days.
It's made with chicken broth and coconut milk, which gives it a good kick.
The curry paste adds flavor and warmth to the soup, while the roasted vegetables add some extra crunch.
Serve this soup on its own, or heat it up in an iron skillet for a hearty bowl of comfort food.
You can also make this recipe with other types of meats like pork or lamb.
Either way, you'll enjoy every second of eating it!
Sri Lankan-style vermicelli is a tiny little noodle that's perfect for this delicious bowl.
It's basically just noodles and shrimp in a flavorful sauce.
You can serve this bowl with rice, stir-fried veggies, or even some crunchy fried tofu.
Feel free to adjust the recipe to your liking!
If you're not fond of the typical hearty bowl of noodle soup, get this dish for me.
It's a lot like 'My Favorite Thing About You,' but with chicken instead.
This recipe uses a blend of chicken broth, tamarind paste, and fish sauce to make your noodles taste incredibly tender and satisfying.
The coconut milk provides a nice refreshing touch that pairs well with the warm spices and fresh veggies in this dish.
Bring the flavors of the fall season to your Thanksgiving table with this pumpkin rice vermicelli noodle recipe.
Dress up this classic dish with a ginger and sesame sauce that's sure to please.
The bright orange hue will add a little pop of color to your Thanksgiving feast.
Serve these noodles alongside roasted turkey, sweet potatoes, and fresh vegetables for a delicious meal.
Chicken vermicelli noodles are a perfect take-out dish.
When you're in the mood for Asian, but don't have a lot of time, this recipe is the perfect solution.
Each noodle is packed with seasoned chicken, veggies, and rice.
So you can have your fix without worrying about eating healthily!
Upma is an Indian breakfast staple.
This dish is made with rice and lentils, or potato.
The grains (or whole grain) are cooked until they are tender and the protein goes into a creamy sauce.
This recipe uses semiya which is a very popular dairy-free milk substitute.
It's available in most stores.
The traditional way to make this dish involves adding fresh green peas to the pan.
But if you can't find them, use canned for a quick and easy version.
I can't get over how yummy these shrimp vermicelli salad bowls look and taste.
The shrimp is juicy and full of flavor, while the cucumbers are crisp, flavorful, and crunchy.
One bowl alone has me drooling.
However, when you add in the sweet chili dressing to this tasty masterpiece?
That's an indulgence on its own!
Shavige uppittu is a traditional Indian dessert that's made with sweetened milk, green chilies, and small dried fruits.
The milk is brought to a boil on top of a stove before being poured into bowls and topped with the spices.
It's best enjoyed during the summer months when you can sit outside in the sun and enjoy this tasty treat with your family.
This dish is a must-try for anyone who loves noodles.
It's packed with vegetables, herbs, and seasonings, and it's the perfect blend of savory, sweet, and spicy.
The sauce is made from soy sauce, garlic, ginger powder (or you can use chili paste), sesame oil, rice vinegar, sugar, and water.
It has a wonderfully complex flavor that pairs well with the sweetness of the veggies.
Serve this as an appetizer or side dish for any meal – fish or meat included!
This dish is a must-try if you want to impress your date with the sophistication of your cooking skills.
In this recipe, vermicelli noodles are combined with rice and vegetables in a fragrant sauce.
Serve it over steamed basmati rice for the ultimate meal.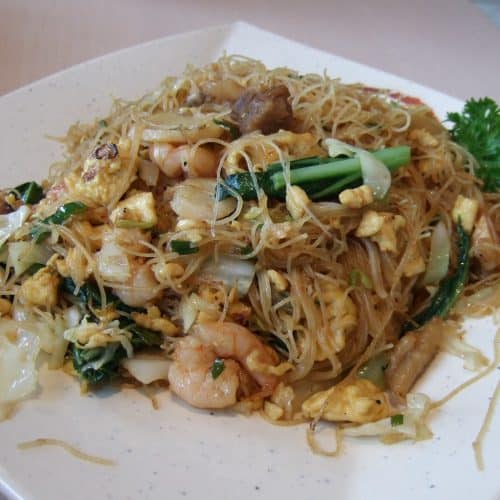 15 Delicious Vermicelli Noodle Recipes
Vermicelli noodles are just what you'll need if you have a craving for noodles but aren't in the mood for pasta.
Instructions
Select your favorite recipe.

Organize all the required ingredients.

Prep a delicious shrimp dinner in 30 minutes.
---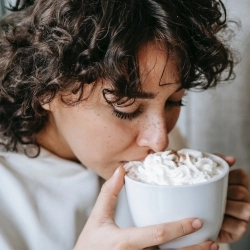 Latest posts by Grace Lambert
(see all)