Oyster sauce, as the name suggests, is a sauce made using oysters.
It is used to add depth of flavor, savoriness (umami), and a mixture of sweetness and saltiness to a number of dishes.
It is widely used in Cantonese and other Asian cuisines.
If you're looking for an oyster sauce substitute there are plenty of things you can use.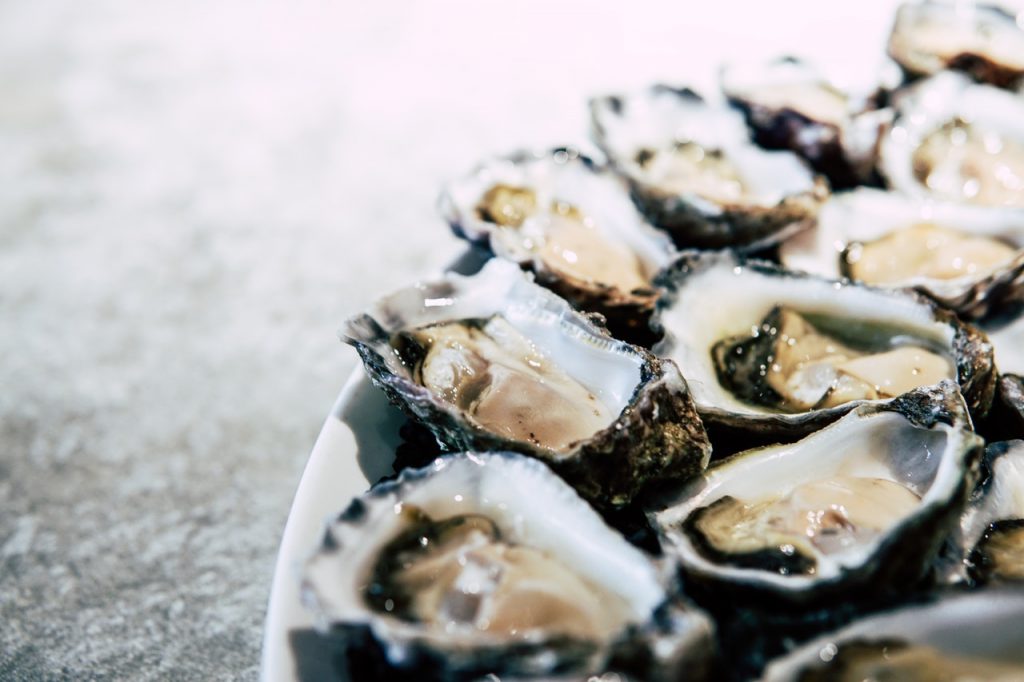 What is oyster sauce? Is it made from oysters?
As the name suggests, oyster sauce is made from oysters.
Oyster sauce was discovered by accident by a man named Lee Kum in China in 1888.
By mistake, he overcooked his oyster soup and found that his normally clear soup had turned into a thick brown sauce.
He tasted it, it was delicious and oyster sauce was born.
Oyster sauce was traditionally made by simmering oysters in water, just as Lee Kum discovered it.
Later on, additives were used to enhance the savoriness (or 'umami' as it's called), sweetness, and saltiness.
Nowadays, there is usually only a small amount of actual oyster in most sauces.
Today most oyster sauce is made using a base of sugar and salt which has soy sauce and then oyster extracts or essences added to it.
Corn starch is then used to thicken it.
Good quality oyster sauce, made using traditional techniques, is still available.
Asian supermarkets are a good place to find the best ones.
Is oyster sauce the same as fish sauce?
These two sauces are not the same thing.
Fish sauce is made by coating fish in salt and fermenting it for up to two years.
It has a strong flavor, compared to oyster sauce and is generally used as a condiment.
Fish sauce is closer to soy sauce or Worcestershire Sauce in the way that it's used.
The strength of flavor and the flavor itself are quite different and so they don't usually work as like for like swaps in a recipe.
However, used in small quantities fish sauce can be similar.
What is a good substitute for oyster sauce?
If you're recipe calls for oyster sauce as an ingredient but you don't have it, then here are some similar sauces.
Mix soy sauce and hoisin sauce
If you happen to have hoisin sauce and soy sauce then mix them together in a ratio of 1 to 1 and that should make a good oyster sauce substitute.
The hoisin sauce mainly adds savoriness (umami) and sweetness, while the soy sauce adds a fitting salty flavor.
It also adds a similar dark brown color to the dish and is generally a good substitute.
Top tip: you may also like to add a little fish sauce to imitate the fishy oyster flavor. Alternatively, some people like to add a few drops of Worcestershire Sauce to add another element.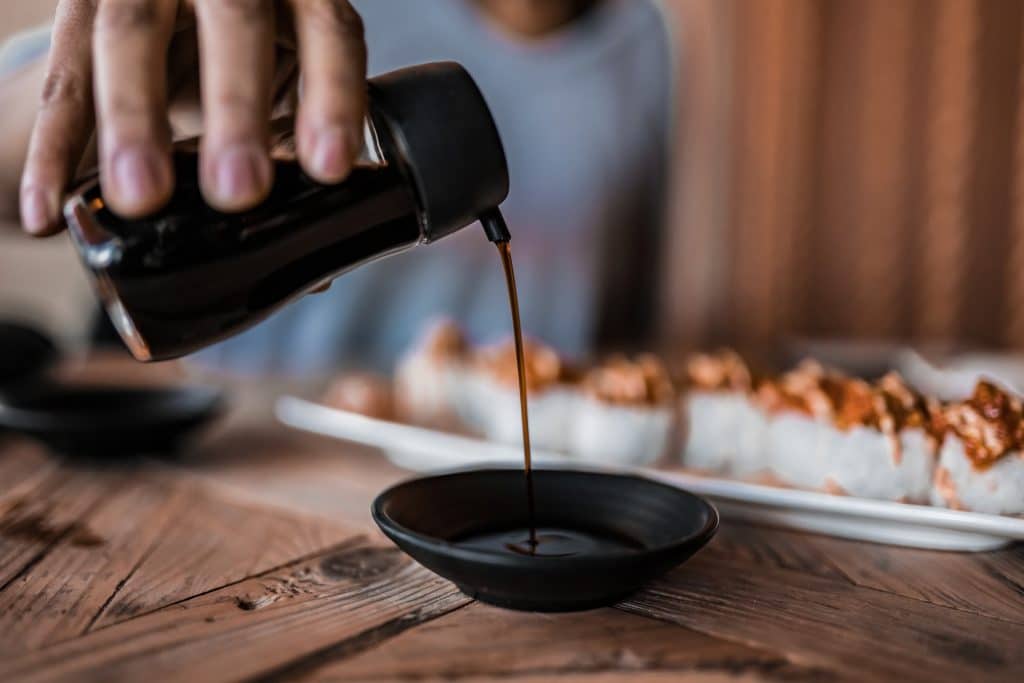 Soy sauce
Soy sauce lacks the oyster flavor and sweetness.
For a both sweet and salty alternative try soy sauce with brown sugar.
This will make a basic, even tasting oyster sauce substitute and will make a good swap for your dish.
Hoisin sauce
Hoisin sauce has a sweet-salty and umami taste in itself.
It lacks the briny and oystery taste of oyster sauce but is still one of the best oyster sauce substitutes.
It's a close match for the dark brown color and you can use it in exactly the same way.
For most recipes and cooking applications you can swap it in at a ratio of 1 to 1.
Sweet soy sauce (kecap manis)
This is hard to find but is one of the best oyster sauce substitutes.
Kecap manis is sweet, salty, and savory but without any oysters.
Fish sauce
Small amounts are key when you're using this as a substitute for oyster sauce.
Oysters aren't used in the production so it has a different taste to but this can make a good substitute.
Pro tip: When you're adding this to a stir fry or another Asian recipe always use it sparingly. You don't need much.
Worcestershire Sauce
While it's not an Asian ingredient or commonly used in Asian recipes, some people like to add a few drops of Worcestershire Sauce to add a similar flavor to oyster sauce.
Use this in the same way as soy sauce.
You may need to add sugar as well to add some sweetness.
What's my best oyster sauce substitute?
Of all my oyster sauce substitutes a mix of soy sauce and hoisin sauce is my best.
Oyster sauce is mainly used to add a sweet, salty, and savory flavor to dishes and this is my closest match.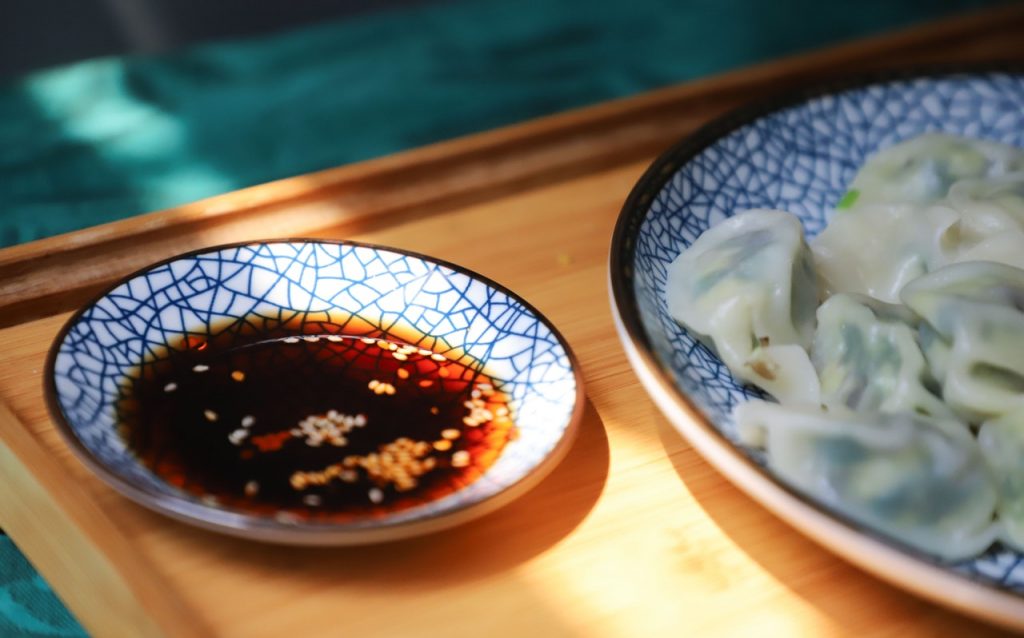 What is a vegan substitute for oyster sauce?
There are a few ways you can swap oyster sauce for vegan alternatives.
Vegan oyster sauce
If you can find them there are vegan oyster sauces available.
Alternative ingredients are used to impart the flavor and properties that oyster sauce provides.
Mix soy sauce and hoisin sauce
These are both vegan sauces that mixed together make a good substitute for oyster sauce.
The color and flavor are a close match and it's a great alternative ingredient for vegan cooking.
Mixing these two sauces makes a great vegan alternative to oyster sauce.
Black bean sauce
Black bean sauce does well as a vegan substitute for oyster sauce in many recipes.
It won't really mimic the flavor of oyster sauce, but matches the coating and texture properties and makes a good alternative ingredient.
Note: You may well need a little extra sugar and salt for making dishes which require the salty sweet flavor that oyster sauce provides.
Mushroom sauce
Mushroom sauce is a white or brown sauce made from the mushroom broth.
It doesn't really have the same salty umami taste that oyster sauce does, but people often use it mixed with soy sauce as a substitute.
It will add a different flavor to food but has some similar characteristics.
The dark color can match and soy sauce adds saltiness.
Making a mixture with a little sugar as an ingredient helps to add sweetness to the food.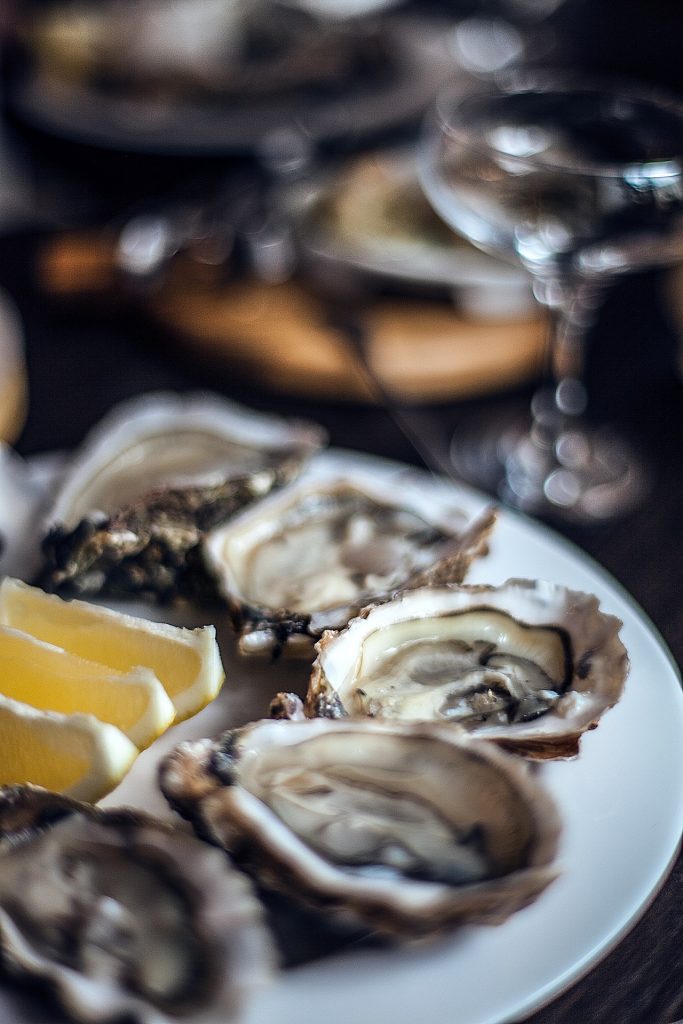 Can you make oyster sauce at home?
You can make oyster sauce at home.
Why not copy a traditional recipe?
Here's what to do:
First…
Use a container of pre-shucked oysters
Drain the liquid into a pan and chop the oysters into small pieces
Put them in the pan with the liquid and add 2 tablespoons of water
Then…
Bring it to the boil and simmer for 10 minutes with the lid on
Make sure you stir it enough to stop it from sticking
Add 2 pinches of salt
Strain the liquid into another pan
Note: You can use the oysters left over in another recipe
Finally…
Add 4 tablespoons of light soy sauce and 1 tablespoon of dark soy sauce to the liquid
Boil the liquid again and simmer for around ten minutes with the lid off
Add sugar to taste
As the water evaporates the liquid will thicken and you will be left with oyster sauce
Hope this helps!
Love,
G.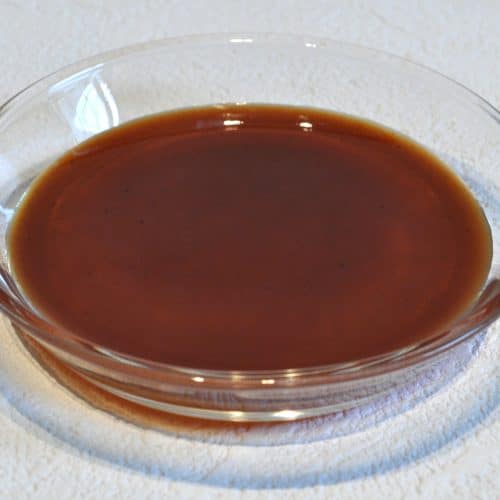 How To Make White Wine Worcestershire Sauce
Worcestershire sauce is a staple in classic British cuisine, and it has almost as many stories helping to shape its history as it has uses.
Ingredients
3/4

cup

White wine

1

tbsp.

sherry

3

tbsp.

water

1

teaspoon

mustard seeds

yellow

1/4

teaspoon whole black

peppercorns

1

minced

garlic clove

1

teaspoon

onion

1/4

teaspoon

ginger

1/2

teaspoon

anchovy

1

teaspoon

salt

1

pinch red

pepper flakes

1

tablespoon

sugar

1

teaspoon

cornstarch
Instructions
The Step-by-Step Method for Making White Wine Worcester Sauce:

Add the vinegar or white wine to a bowl.

Put the cornstarch in and mix it well.

Next, add the dry sherry, minced onion, garlic, sugar, anchovies, ginger, and salt.

Blend the mustard seeds and peppercorns in a grinder without adding any liquid.

Add red pepper flakes, pour to the rest of the mixture, and incorporate well.

Marinate chicken steaks in the white wine Worcestershire Sauce or serve it alongside appetizers and enjoy.
Video
Nutrition
Calories:
48
kcal
Carbohydrates:
4
g
Protein:
1
g
Fat:
1
g
Saturated Fat:
1
g
Polyunsaturated Fat:
1
g
Monounsaturated Fat:
1
g
Cholesterol:
1
mg
Sodium:
471
mg
Potassium:
42
mg
Fiber:
1
g
Sugar:
3
g
Vitamin A:
61
IU
Vitamin C:
1
mg
Calcium:
8
mg
Iron:
1
mg
---