I'm all about salads, but sometimes you just need something quick and easy for a hot summer day.
I have a bunch of fantastic picnic side dishes to choose from, and I think you will too!
Some are light and refreshing, while others are extremely filling.
Whatever you're in the mood for, this list has it all.
Let's get picnicin!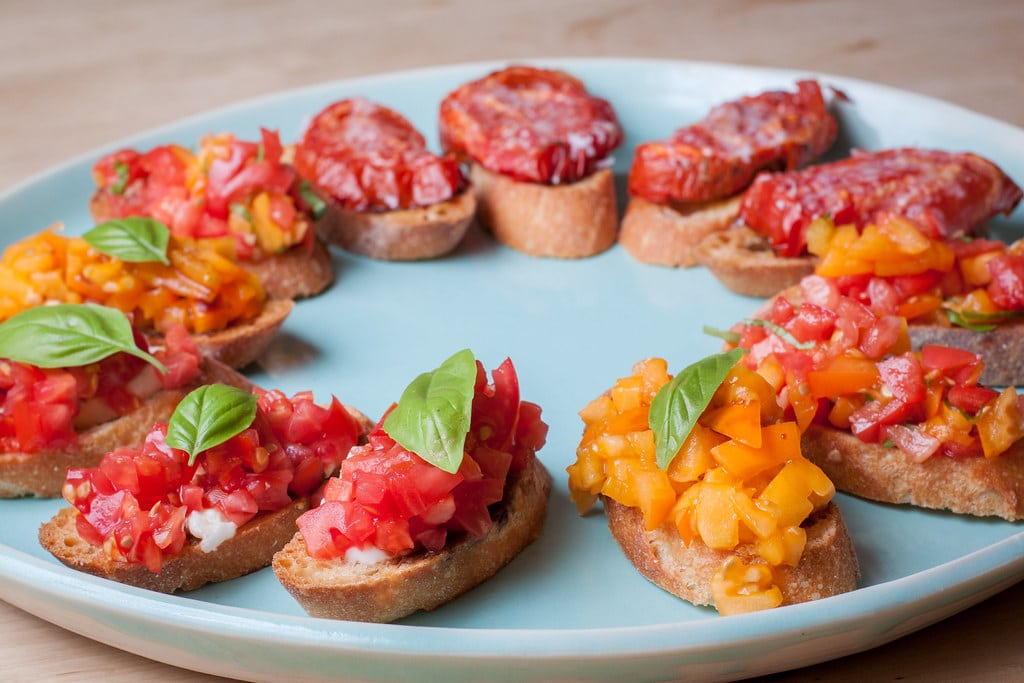 How about a healthy, fruit-filled side dish to start your day? Or is it the perfect food for a game day party?
Either way, I love how you can add a simple dressing and toss this in the fridge ahead of time.
And don't forget to make all that gingery, spicy goodness.
Best of all, this recipe is pretty foolproof!
So if you need something quick but still want your coleslaw to be amazing, try this out.
Strawberries are a natural for these strawberry brownie skewers.
They're easy to make and look great, so you'll want to do it at least once a week.
These are delicious and can be made ahead of time.
You don't even have to worry about cooking the brownies!
They taste like the best dessert you ever had in your life, but they won't last long.
Mexican bean salad is a hearty, protein-packed dish with an easy-to-make combination of beans and veggies.
This healthy treat is so versatile that you can add different types of beans or even corn to make it more filling or lighter.
The dressing is made with olive oil, lime juice, and cilantro.
It's the perfect way to dress up this dish!
I like to think of this fresh strawberry butter as "cherry butter."
It's just as creamy, but has a more tart, fresh flavor.
The strawberries add a slight pop of color and sweetness to the mix.
Meanwhile, the ricotta cheese and vanilla make it super rich and velvety.
You can use whatever berries you prefer here – raspberries, blackberries, blueberries – but I find strawberry is best for the most robust flavor.
Ramen isn't everyone's favorite food, but sometimes, you just gotta give it a try.
And this recipe is sure to please.
It combines noodles with vegetables and toppings for a satisfying bowl of comfort food!
It'll be the perfect snack or side to your next barbecue.
I've made this salad a few times, and it never disappoints.
It tastes like a light summer meal, but there's something about it that makes it so refreshing.
This recipe combines green beans in a creamy dressing with corn and carrots.
The combination of flavors is truly delicious!
The salad is topped with fresh herbs for an extra boost of flavor to complete the dish.
It's one of those dishes that you can enjoy any time of day.
Waldorf salad is a famous and tasty salad made with sweet, juicy chicken.
The dressing gives it an incredible flavor and texture contrast that makes it perfect for all kinds of salads.
Just toss everything together in a big bowl and serve!
This recipe takes the traditional Waldorf recipe to a new level by incorporating couscous nuts into the mix.
That way, you get lots of crunchy textures and vitamins from the orange juice.
The best way to start any meal is with a piece of bread.
I love this tomato and cheese recipe as it's so easy and perfect for brunch!
It's soft, light, and loaded with beautiful flavors.
You definitely don't want to miss out on this one.
While there are many options when making tomato cheese bread, this is the one that pops out at me the most.
If you're looking for a light and refreshing dessert, this recipe has the answer.
These citrus-flavored bites are great as a summertime treat or even as an afternoon pick-me-up.
They're very similar to ice cream but with a little added sweetness.
Plus, they have the perfect amount of tanginess from the lemon.
That said, these aren't like your typical cookies and bars.
They taste more like creamy popsicles with coconut in them.
If you're looking for a cheesy, meaty snack that's easy to make, look no further than these chorizo bites.
Between the chorizo sausage and onions, this is one of the easiest snacks on the list.
And it'll be gone before you know it!
You won't have to bother with any breading or deep-frying at all.
Just throw everything into a frying pan and let them cook until golden brown.
Yum!
Tater tots are the ultimate comfort food.
They're crisp on the outside, soft and fluffy on the inside, and just a little salty from all the bacon.
You can use frozen potatoes or even frozen hash browns for this recipe, but I lean toward cubed leftover potatoes.
The best part about these is that you don't need to worry about making them tough.
Just fry them in oil until golden brown!
Serve with your favorite toppings like ketchup and mayo or eat them by themselves.
Either way, they're sure to hit the spot.
Here's another great recipe for cheesecake dip, only this one is made with cream cheese and mayo.
It's so simple, in fact, that it might even be a lifesaver during the summer months.
This easy recipe takes 30 minutes to make and uses just four ingredients: heavy cream, cream cheese, mayo, and pepperoncini peppers.
Just have some chips on hand because you won't want it to end!
Fruit pizza cookies with a cookie crust? Sign me up!
These are the perfect mini-sized cookies, and they're a breeze to make.
Simply swap out your favorite fruit for a cookie base (like strawberries or bananas), then roll into balls.
One bite of these will make you want to eat them all day long.
I can't tell you how many times I've had fruit fill up the middle of a slice of cake, but it never happens with these little tarts.
With this recipe, you only need to cut out the top layer and add three layers of fruit in the middle.
The filling is so simple that you won't even need any sugar!
You may have heard that you have to bake these for 10 minutes before adding them to the pan.
That's because they like those lovely golden brown edges.
If you love a good burrito, this recipe is for you.
It's the exact same thing but in bite-sized form!
The filling is ground beef and black beans with green chile sauce and quinoa.
You can use whatever spices you like to jazz up the flavors.
I like these on a bed of brown rice or quinoa because it makes them so filling, yet satisfying.
So if that sounds good to you, go for it.
I think these will last about 4 days in the refrigerator until used.
Serve them by themselves with a little salsa or guacamole on top.
If you love mac & cheese but hate eating it in a bowl, these homemade mac and cheese bites are just what you need.
They're perfect for snacking or serving at parties.
And with only four ingredients and 30 minutes of prep time, they're super easy to make!
The creamy, rich taste is hard not to drool over.
Plus, the yummy bites are crunchy on the outside and tender inside.
These little bites will be a hit at any party.
They're also great for dipping into soup or topping your salad with.
Sparkling limeade is a summer favorite that's best served chilled.
But this strawberry limeade will make it into your summer drink rotation!
This sweet and tangy drink features fresh strawberries, lime juice, and agave nectar for the base.
Top it off with ice and enjoy!
Quinoa is a superfood that's high in protein, fiber, and iron.
It's also gluten-free, vegan-friendly, and incredibly filling.
This salad has all of those things, along with sunflower seeds, nuts, seasonings, olive oil, and lemon juice.
The dressing is a simple mix of olive oil and lemon juice.
It takes less than 30 minutes to make this healthy quinoa salad.
This easy pretzel salad is a star in the kitchen!
Made with magic of baking and a simple dressing, this dish comes together in just 30 minutes.
The best part is this recipe only calls for six ingredients and 15 minutes of prep time.
It's so easy to get them all together and bake away.
And because it's made with fresh strawberries, you don't have to worry about over-ripeness in this recipe.
Plus, it looks fantastic.
It's bright and colorful with just enough sweetness to make it irresistible.
I've made this ramen noodle salad before, but I never talked about it until now.
And boy, is it good!
If you're used to the noodles swimming in a creamy broth and veggies, then you have to try this one.
The noodles are wonderfully chewy with just a hint of bite from the Asian chile oil.
Together with the crunchy cabbage, this bowl is outta sight!
If you're a vegetarian, this is the perfect recipe to try out.
It takes only 15 minutes of prep work and requires no cooking.
It has all the classic pizza ingredients, including pepperoni, sauce, cheese, and pepperoni.
But instead of topping it with marinara or ranch dressing, you'll top it with veggies!
I love how colorful these vegetables are.
They look just like they belong on a plate at a restaurant!
These pinwheels are a great appetizer or side dish.
Baby spinach and romano cheese add a lovely texture contrast.
The turkey bacon is juicy, salty, and perfectly seasoned with the rest of the ingredients.
Pinwheels are always my go-to for parties when I want something quick and easy.
Serve these as an appetizer to build up your crowd or serve them at your next party.
I'm sure people will love this cheesy, healthy version!
The next time you need a quick and easy way to dip your chips into the salsa, whip up this corn guacamole.
You'll make it with fresh corn kernels, which give it so much depth of flavor!
Just toss the ingredients in a bowl and let it marinate for a few hours.
Then, stir through chopped cilantro and serve.
I'm a big fan of making my own BBQ sauce or topping off a burger with some sweet and tangy barbecue.
But sometimes, I just want an easy way to smoke vegetables.
Take these baby potatoes, for example.
They are perfect for your next smoker session!
They don't need any skewering or anything fancy at all.
Just slice the potatoes lengthwise and sprinkle them with garlic salt.
Smoke them until they lose their crunchiness, then turn them over and season the other side.
You can serve them on their own as is, but I like to grill up some chicken strips before adding it to the mix.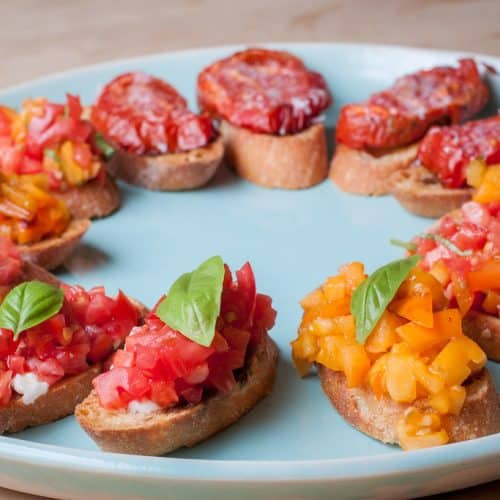 Best Picnic Side Dishes
I have a bunch of fantastic picnic side dishes to choose from, and I think you will too!
Instructions
Select your favorite recipe.

Organize all the required ingredients.

Prep a delicious shrimp dinner in 30 minutes.
---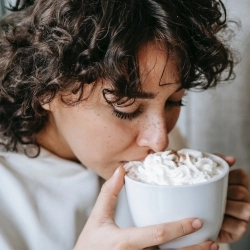 Latest posts by Grace Lambert
(see all)