Creamy, smooth, and super versatile, these easy pasta sauces will make your pasta day complete.
From alfredo to bolognese, they're the perfect way to jazz up any meal.
The truth is, we all have a secret love for pasta.
It just takes a little creativity to turn something so simple into something mouthwatering!
That's why I've pulled together a list of 15 of the best pasta sauces out there.
From creamy fra Diavolo to garlicky spaghetti, you can't go wrong.
So get ready to impress your friends and family with these mouthwatering pasta sauces!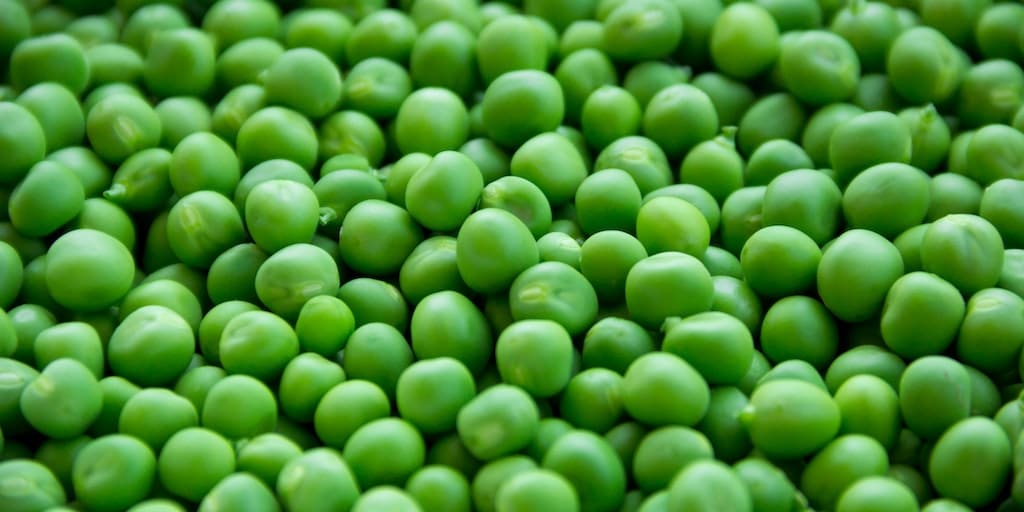 I have to admit it: I love marinara.
It brings so much flavor and texture to everything from pasta primavera to meatballs.
But did you know that the classic Italian sauce is already incredibly delicious on its own?
You just need a few pantry staples and some time.
So, even though you're making your own marinara sauce, this recipe only takes 30 minutes!
I love the combination of pasta and green pea sauce, especially on a chilly day.
This recipe is at its best when you use fresh peas.
However, canned is fine too if you have it on hand!
This recipe uses mint to add a subtle flavor that will be hard not to fall for.
Bolognese is a family favorite and it's super easy to make!
Just add everything in and let the slow simmer go through all those delicious layers.
It's seriously that good.
We love it with chicken, veggie lasagna, or even as a vegetarian pasta sauce on top of baked pasta.
It's so great, you might want to start making extra!
I'm not a huge fan of spaghetti. Something about the consistency seems to turn me off.
But I have to admit, garlic sauce has the potential to change that!
This recipe features the best of both worlds: pasta and garlic, all in one delicious package.
The natural sweetness from the tomatoes and onions is added for a rich flavor that just makes spaghetti taste better.
When I think of a good alfredo sauce, I think of silky-smooth and creamy.
And this homemade version is exactly that.
You can make it up to 5 days in advance and keep it refrigerated.
That way, you won't have to worry about any leftovers!
I love to use the paste made from Parmesan cheese, but you can also use an Italian blend or even garlic powder.
This is one of my favorite pasta sauces because it's so creamy and flavorful.
It's thick, decadent, and full of flavor but also has a light touch of herbs to keep things fresh.
Plus, all you need are three ingredients!
The squash provides plenty of moisture, while the pine nuts add nuttiness.
If you find that your squash is getting too hard after sitting out for an hour or two, be sure to cut it up before cooking.
Making your own ravioli sauce is an easy way to ensure you get the perfect consistency.
It's so easy, you can easily make a batch on your nightstand.
All it takes is a little time and elbow grease.
And since it's made with butter, cream cheese, and Parmesan rinds (which are already part of the dough), it's super budget-friendly.
The only thing I do in mine is add some chopped prosciutto for extra umami goodness.
If you love homemade pasta, this recipe will blow your mind with its simplicity and flavor.
Packed with tomatoes, red peppers, garlic, and herbs, it's sweet and zesty.
It's a sauce that will fill you up without weighing you down.
This sauce is also perfect for adding to any dish for some extra punch of flavors!
You can't go wrong with pasta and wine.
This white wine sauce for pasta is a fantastic choice.
It's creamy, rich, and delectable. It has a nice balance of sweet and sour notes that make it delightfully tangy.
If you love the flavors of lemon pepper chicken wings but want them more robust, then this white wine sauce will be right up your alley.
Kale and pasta seem like a match made in heaven, don't they?
Of course they do!
The super greens are paired with an easy vegan marinara sauce to make one of the tastiest pasta sauces around.
This recipe is dairy-free and packed with nutrients, making it a great way to get your daily dose of vitamins and minerals.
If you think this is a boring pasta dish, you're in for a rude awakening.
This simple recipe combines brown butter and creamy blue cheese sauce to make a mind-blowing dish.
The flavor of the sauce is spot on with the earthy taste of the potatoes.
And when you cook it with equal parts of parmesan and cream, it really does take on an amazing flavor profile.
Also, use homemade pasta that may not be as perfect as store-bought, but I guarantee it will bring so much more life to your dinner table.
Cauliflower Alfredo sauce is the easiest way to make a hearty, creamy, and healthy Alfredo dish.
It's made with cauliflower, ricotta cheese, garlic powder, onions, salt, and pepper.
The result is a wonderfully thick and creamy sauce that's perfect for noodles or pasta.
This recipe is also great as a dip or an ingredient in pizza toppings.
Spaghetti with spinach sauce is a whole new kind of pasta.
Steaming the spaghetti right before you add it to the sauce brings out its natural sweetness.
Don't forget to mix in some spinach leaves, too!
It adds a subtle green flavor that pairs perfectly with the rich flavors of this dish.
This asiago cheese sauce is the perfect dipping sauce for any Thanksgiving turkey.
The best part about this recipe is that it's a no-bake recipe.
You can make this sauce up to 24 hours before your dinner, so you have time to prep.
Just blend the ingredients until smooth and pour into a baking dish.
The longer you let this bake, the more robust the flavor becomes.
So don't forget to serve with your turkey!
The best party food is always the most colorful and tasty, right?
Well, if you're in need of a flavor-packed sauce that'll leave your guests begging for more, this pistachio pasta sauce recipe is just what you need.
It infuses warm roasted pistachios with fresh lemon juice.
Whisk together some chopped parsley and basil before pouring it over your favorite pasta.
Serve it over parmesan cheese or offer it to dipping sauces for a delicious dip.
I don't know about you, but I have a pretty severe case of tomato envy.
So when I found this recipe, I was so excited to try it.
And let me tell you, this sauce is definitely something special!
It has the perfect balance of sweet and tangy, making every bite juicy and bursting with flavor.
The best part?
It's made with just five ingredients.
You can make up multiple batches in just a few minutes without spending hours in the kitchen.
Of course, you can make your own vodka sauce at home, too!
If you want to try a new flavor every night of the week, this recipe is sure to be a hit.
And you'll love how easy it is to modify the recipe for your taste.
So why not turn all those sauces into one delicious dish?
I like mine with some fresh garlic and extra creaminess.
But feel free to give it a try and let me know what you think.
Pesto is a flavor enhancer, and this light pasta dish is made with fresh basil and white pesto.
Pesto pasta pairs perfectly with any meat or seafood recipe.
It's also tasty on eggs or chicken breasts!
This creamy pasta dish combines the bright flavors of white pesto with fresh ingredients like tomatoes, olives, and artichokes.
It's a simple sauce that will knock your socks off!
This red pepper marinara is the perfect way to add a pop of color and flavor to any dinner.
The roasted red peppers add a wonderful sweetness to this marinara sauce.
Adding fresh oregano and basil gives the sauce an earthy flavor that goes perfectly with the bright flavors of the roasted peppers.
I've never had a pasta dish that tasted as good as this one.
It has the perfect blend of flavors and textures, and there are even so many different types of basil in it!
You can add more ingredients to make up for the lack of meat or use it on its own.
Either way, you'll love this pesto pasta recipe.
This pasta dish is a blend of spices and walnuts, giving it a sweet and nutty flavor.
It's perfect for those who love the taste of chocolate but hate the mess.
Besides the walnuts, this sauce also features cinnamon, allspice, cloves, and caraway seeds.
The result is a delicious balance of flavors that will make you fall in love with every forkful.
Truffle cream sauce is a luxurious, decadent treat that's much more than just caviar.
It's made with truffle paste, rich cream, and a hefty dose of Parmigiano-Reggiano.
If you want to get an idea of what they look like, check out this picture.
The ones in the jar are already pretty impressive, but the ones on top look even better.
And the one at the bottom?
That's where it all starts!
The pasta here is so creamy that you won't need anything else.
The truffle paste adds a fantastic depth to your dish without overpowering it.
But if you don't have truffles on hand or need something unique for your menu, this recipe will work just as well with (or without) mushrooms or sausage.
The good news is that you don't need to head down to the Italian restaurant to make this pasta dish.
This recipe comes together in just one pot and serves four, so it's perfect for a weeknight meal.
All you'll need is a bit of dried oregano, some nutty walnuts, and tender slices of beets.
Serve with crusty bread for dipping if desired.
Looking for a unique way to use up some of that leftover pumpkin?
This pumpkin pasta sauce is the perfect solution!
This sauce is rich and creamy with a delicious zesty kick.
It's great on pasta or tossed into turkey or chicken.
This pasta sauce is thick, luscious, and full of flavor.
It's got everything you could want in a tomato-based sauce!
It's tangy, zesty, and super creamy.
This pasta sauce is so good that you won't even need to add any cheese or other toppings.
You can serve it on its own as it is.
But if you want to really make it stand out, why not try adding some fresh basil?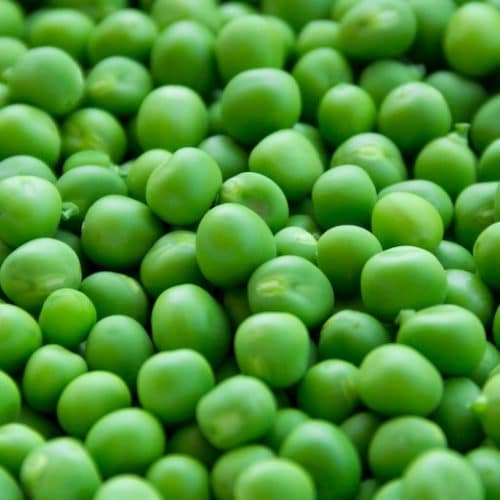 25 Simple Pasta Sauces Recipes
Make pasta sauces using pureed vegetables for an irresistibly smooth, rich and delicious flavor.
Ingredients
Pea Sauce
1/2

cup

olive oil

3

garlic cloves

2

cups

green peas

frozen

1/4

cup

mint leaves

1/2

cup

water

2

tablespoons

lemon juice

1/2

teaspoon

kosher salt

black pepper
Pasta and Assembly
2

leeks

2

tablespoons

olive oil

1/4

teaspoon

chile flakes

Kosher salt

1

pound

fusilli

1/3

cup

mint leaves

1

cup

Pecorino
Instructions
Green Pea Purée:
In a small pot over medium-low heat, cook the oil and garlic for 2 to 3 minutes until the garlic begins to caramelize. Remove the pot from the heat.

Bring a large pot of water to a boil, then add the peas and cook for 2 minutes. Using a slotted spoon, transfer the peas to a blender and reserve the cooking water.

Add the garlic and oil, mint, water, lemon juice, salt, and black pepper to the blender. Blend on high speed until a smooth purée forms. Adjust with salt and lemon juice as needed.

The purée can be made up to 3 days ahead and stored in an airtight container in the refrigerator. Add the lemon juice on the day of serving.
Pasta and Assembly:
To prepare the leeks, remove the tough, dark green outer layers and slice them into half-moons. Rinse the leeks to remove dirt and grit.

Bring the water used to cook the peas back to a boil. In a large skillet over medium heat, cook the leeks, oil, chili flakes, and salt until the leeks are soft and slightly caramelized.

Cook the fusilli in the boiling water for 1 minute less than the package directions. Reserve 1/2 cup of the pasta cooking liquid and drain the pasta.

Add the pasta and the reserved cooking liquid to the skillet with the leeks and toss to combine. If needed, transfer the mixture back to the pasta pot.

Add the pea purée and 1/3 cup of mint to the pasta and heat over medium heat. Stir until the pasta is fully coated with the sauce, then add 1 cup of Pecorino cheese. Stir until the sauce is warm and clings to the pasta.

Adjust the seasonings as needed, then divide the pasta among plates or bowls. Garnish with mint and more Pecorino cheese.
Video
Nutrition
Calories:
1218
kcal
Carbohydrates:
140
g
Protein:
37
g
Fat:
57
g
Saturated Fat:
13
g
Polyunsaturated Fat:
6
g
Monounsaturated Fat:
36
g
Cholesterol:
35
mg
Sodium:
822
mg
Potassium:
784
mg
Fiber:
12
g
Sugar:
12
g
Vitamin A:
2289
IU
Vitamin C:
53
mg
Calcium:
475
mg
Iron:
6
mg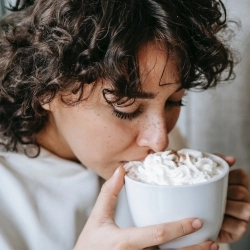 Latest posts by Grace Lambert
(see all)