Is the Nutri Ninja BL480D the right blender for you?
In this review, I'll go through the features and specs of the Nutri Ninja BL480 to find out what the blender is capable of.
No products found.
By the end of the article, you'll know if this Nutri Ninja is the right blender for you.
Let's get started.
Nutri Ninja BL480D Review
Here are my favorite features from the Ninja BL480D: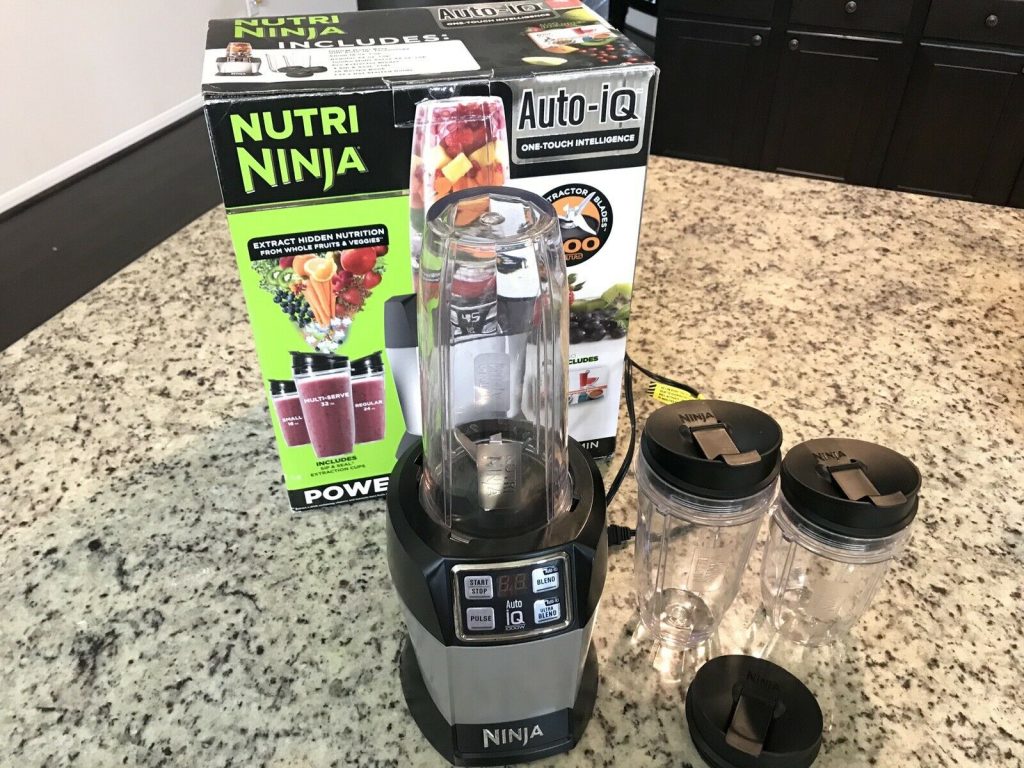 Easy To Use
This compact blender is as easy to use as you would expect.
Just pick the jar, place your liquid and solid ingredients, close the jar with the bladed lid, and place it on the base of the machine.
Then, you can either press "start" to get it going or use the Auto-iQ feature to blend or ultra blend.
The Auto-iQ starts an automated process of pulsing, blending and pausing to fully blend your ingredients into a smooth result, with the touch of a button.
Great design
Like all modern appliances, this one is made out of a combination of plastic and stainless steel, which makes it reliable and easy to clean.
The engine in this blender is surprisingly powerful and can move the whole thing, especially when using the Auto-iQ features.
To counteract it, the blender has suction cups instead of rubber feet that grab onto surfaces to keep the blender from moving at all.
The blender is so compact that it can easily fit anywhere in your kitchen or be stored away without taking too much space.
Although I own a dedicated blender, I ended up placing this one on the counter for two reasons: how easy it is to clean and how often I ended up using it.
Great smoothie performance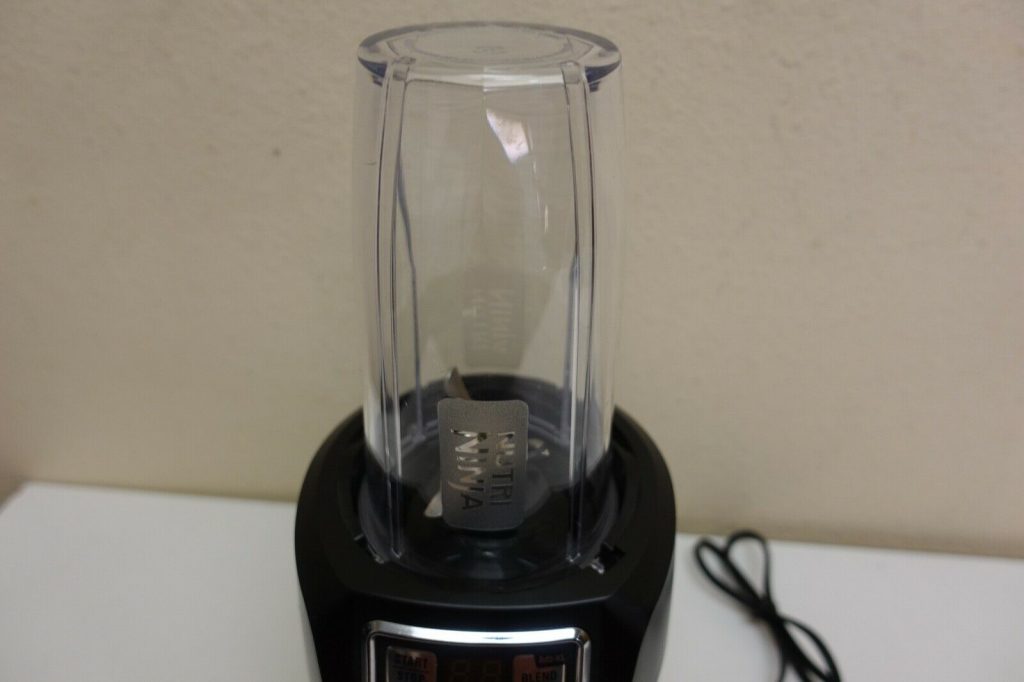 Smoothies are great.
They allow you to get all the fiber and nutrients while tasting like a refreshing treat – as long as they're properly blended.
I was skeptical of how well such a small machine could perform, since many others leave large chunks of ingredients or blend them for so long they end up luke-warm.
However, this blender turned out to perform admirably, even with hard foods.
Everything I wanted to blend, from apples to leafy greens, ended up having a smooth consistency.
Carrots did come out a bit textured, but in no way ruined the drink for me.
The only issue was surprisingly with raspberries, but even they were completely smooth after a second cycle.
It also handled ice very well, and I was even able to make almond milk with it.
Ninja BL480D Main Specs
Here are the main features of the Ninja BL480D:
Size and Capacity
The blender's measurements are: 15.5in Long by 6in Wide by 6in Height, easily fitting under traditional 8" cabinets, without taking it apart. With a compact body and weighing less than 6 pounds, storing it away and moving it around is extremely easy.
The BL480 comes with two containers: a small 18 oz. one and a medium-sized 24 oz. I found the small one perfect for one smoothie and the medium one perfect for preparing two in one cup.
These cups aren't super sturdy, but replacement cups are easy to find.
Functionality and Motor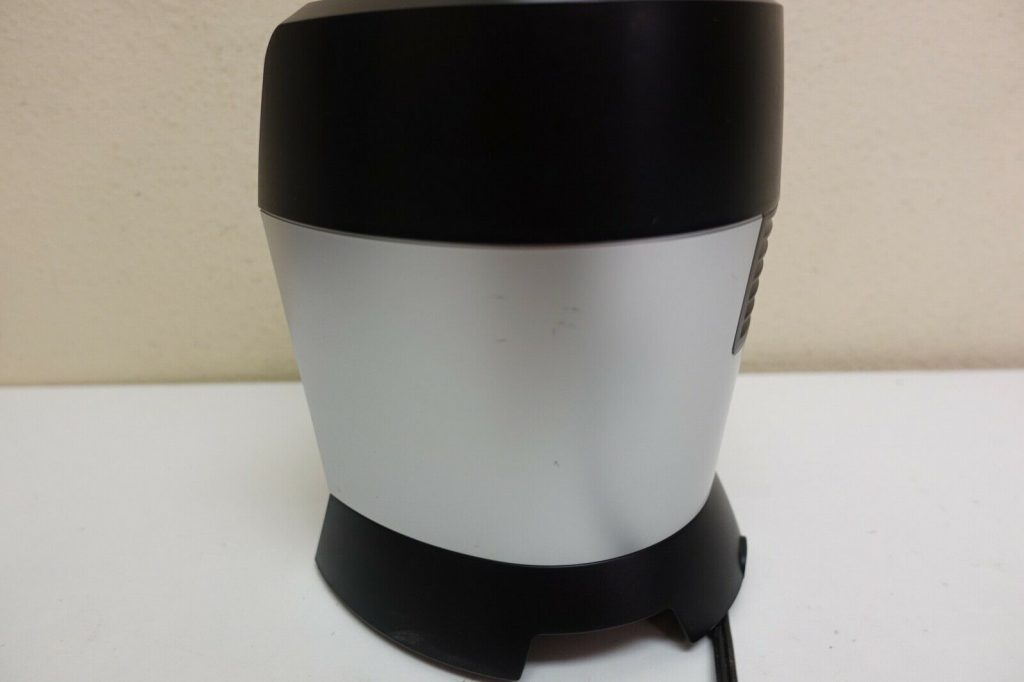 This Nutri Ninja blender has a motor base of 1000 watt, which can produce around 21000 RPM.
This is a lot of power for such a small blender.
The engine, however, is made with some plastic parts, so it may not last as long as some other options.
The power of the BL480 makes it a surprisingly loud machine for its size, with an output of as much as 95 dB, which is similar to the loudness of a good hand drill.
You can place a rubberized mat under the machine to reduce the noise.
Accessories and Extra Features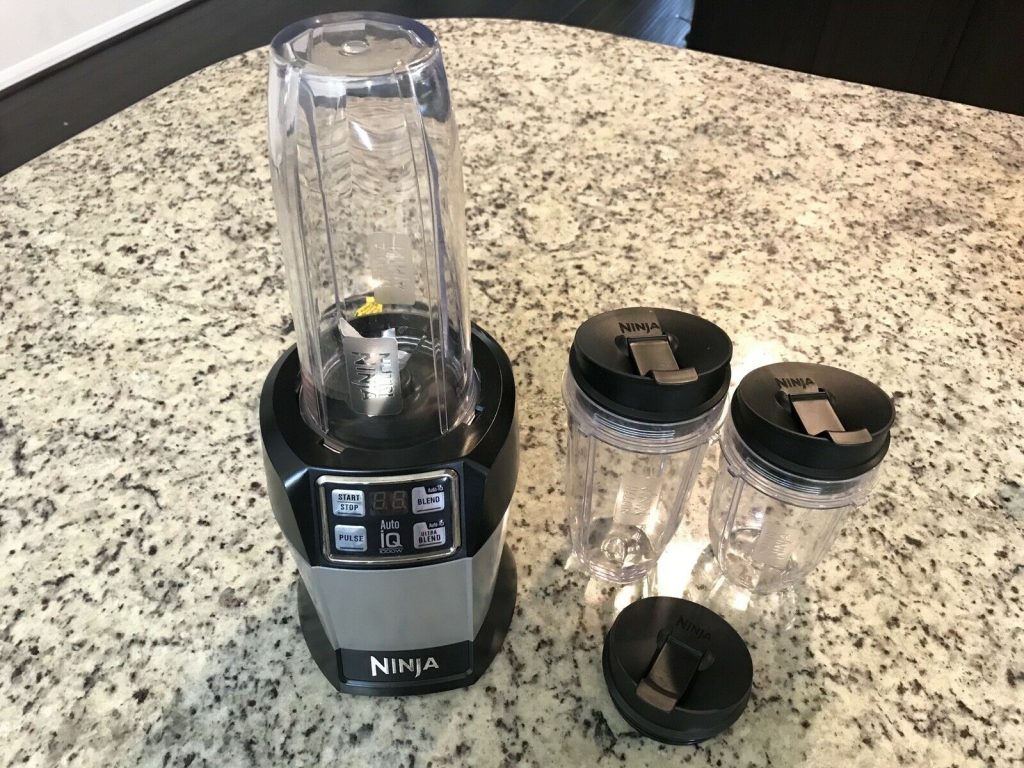 The Nutri Ninja BL480 book includes the following:
A motor base
One 18 oz Nutri Ninja cup
One 24 oz Nutri Ninja cup
Two Lip covers
One Pro abstractor blades assemblage
A Guidebook with 30 different recipes
Accessories and Replacement Parts
Even though it has everything you need to get you started, you can always purchase extra accessories and replacement parts like:
Ninja Warranty
The Nutri Ninja BL480 blender comes with a one-year warranty to repair or restore your blender as long as you use it the right way and provide proof of purchase.
This warranty isn't that long, but it's expected for the price of the blender.
Ninja BL480D – Should You Buy It?
The Nutri Ninja BL480D is a powerful little blender that you may end up using more than you thought.
Here's where the Ninja BL480D shines, and where it doesn't: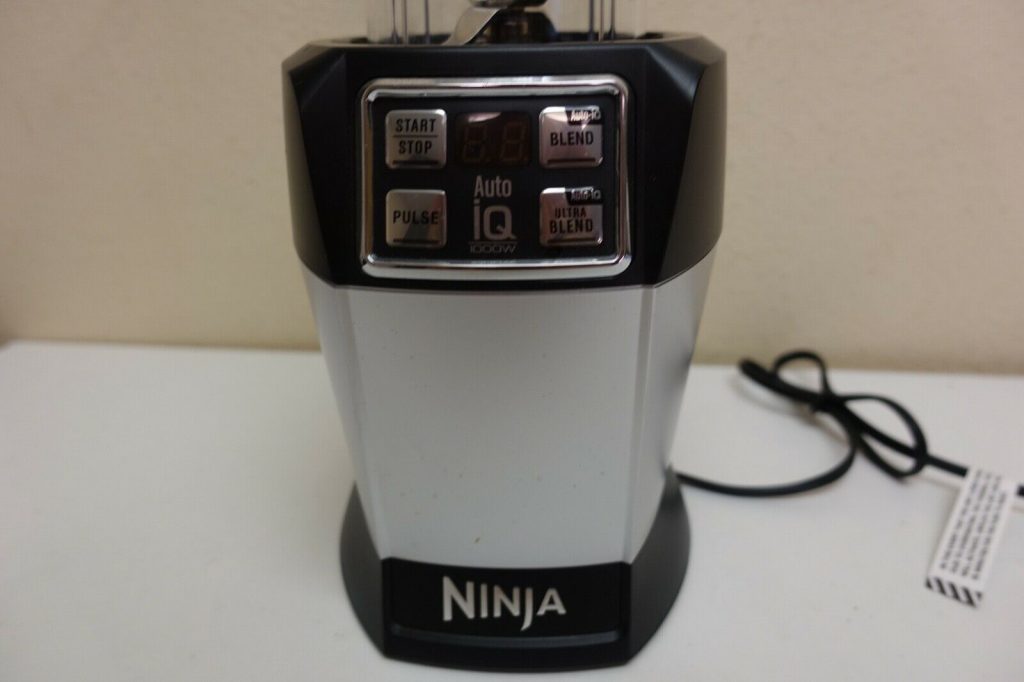 What I liked:
Powerful motor: The powerful 1000 watt motor is probably the main reason to buy this blender.
Sticks to counters: To make it as safe and effective as possible.
Highly functional: From simple smoothies and dips to almond milk and even blending coffee, this blender can do more than many other alternatives.
Easy to use: You can press one button and let the blender take care of the rest.
Dishwasher safe: All parts are dishwasher safe for a simple cleanup.
Compact: It doesn't take much counter space and it's easy to store away.
Great at crushing ice: For immediate frappes.
Comes with useful recipes: The book will immediately get you started drinking smoothies and juices.
What I didn't like:
Too small for everything: This blender will likely not fully replace your regular-sized blender.
Struggles with some ingredients: You may want to dice your hard ingredients and get ready to do a second cycle when using carrots and raspberries.
Can't handle hot items: This blender is not meant to blend hot items, so you can't use it to prepare soups or bulletproof coffee.
Loud: It's a bit too loud for its size.
Not scalable: The single-serving motor and small cups aren't great for preparing drinks for the whole family.
Conclusion – Is It For You?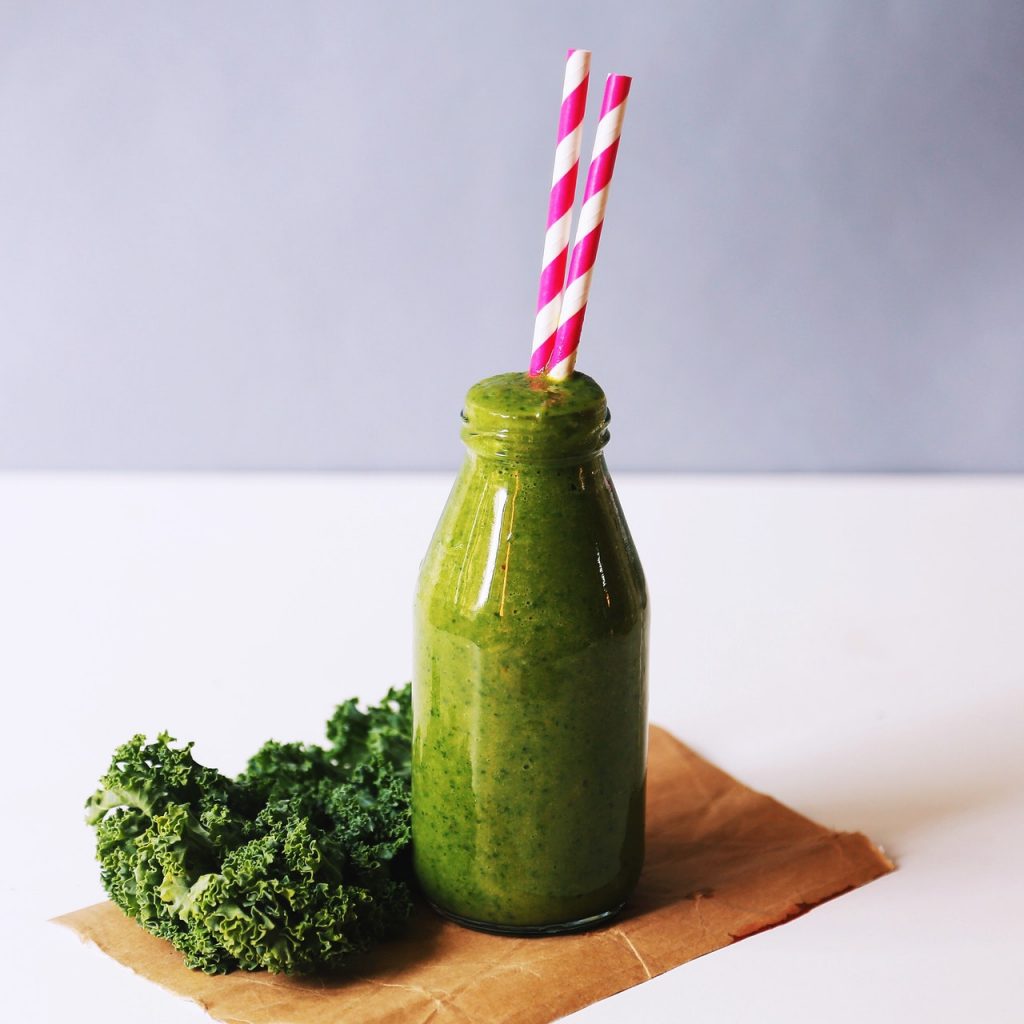 The Nutri Ninja BL480 is the perfect fit if you want a smoothie maker with a bit more functionality added to it.
Smoothies and all kinds of cold drinks come out very smoothly, and the jug design allows you to drink directly from them and simplify your cleanup afterward.
If you want a small but powerful blender, and you don't need it for any hot foods, the Nutri Ninja BL480 will be perfect for you.
---